My mom is the type of person who gets a gift for a day like Mother's Day and will either a) cherish the item so much to the point where she'll only use it on "special occasions" or b) think of somebody else who deserves it more than her…on her own holiday! It's hard shopping for someone who would rather give than receive, which is one of the reasons why my mom holds a deeply special place in my heart. Below, I put together a roundup of gifts with her in mind, as well as new moms to be or the unofficial mom in your life. I hope you'll find it useful in gifting your special person this Mother's Day.
Candle + Perfume + Flower Gift Set from Skylar Body and Bloom2Bloom \\\ $150
A fail-proof formula for gifting any mama, this gift set includes a clean-burning candle, a hypoallergenic perfume, and a large bouquet from Bloom2Bloom. My favorites would be Coral (a tropical, fruity scent) and Isle (a clean, linens-in-the-wind scent).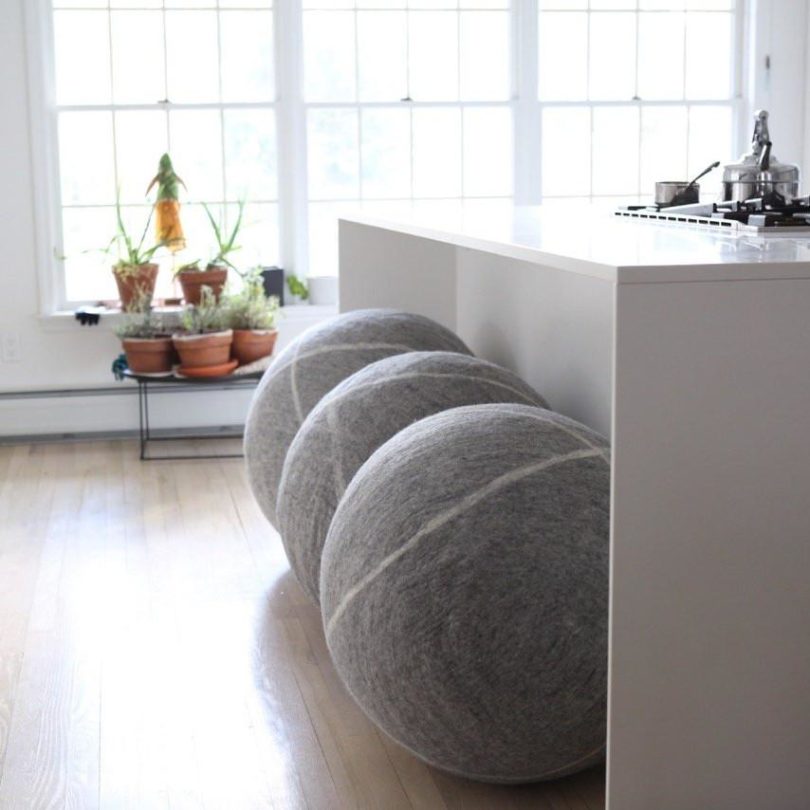 X-Ball by One Object \\\ $225
Chances are your mom is more conscious about exercise the older she gets. This handmade, felted wool yoga ball made by artisans from Nepal is an exercise ball that doesn't look like an eyesore in the living room and doubles as additional seating.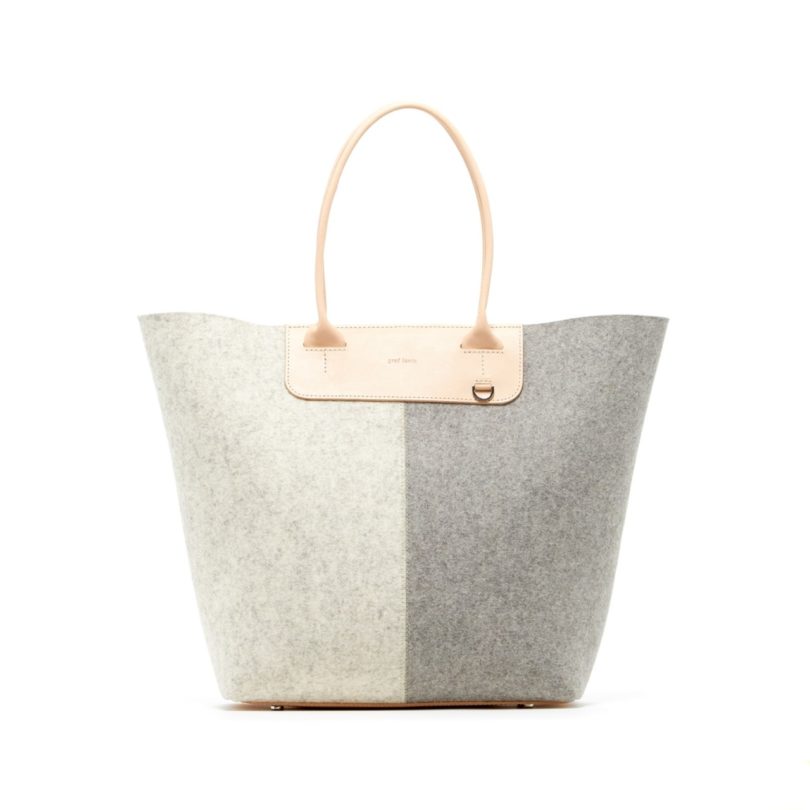 Aiko Tote by Graf Lantz \\\ $324
With its merino wool felt, natural vegetable tanned leather trim, and minimalist contrast paneling design, this tote will take your mom from work to book club to farmer's market.
Oh Joy! x CALPAK Power Luggage Tag \\\ $32
My mom is a pro traveler. She's that woman who got B38 in the Southwest boarding queue but is probably sitting in the 2A seat because she travels light and doesn't mind the middle seat or the lack of overhead cabin space. Because she travels so much, I think she'd love this luggage tag that also doubles as a power bank to charge her phone.
SNOO Crib \\\ $1160
For new moms or moms to be, this crib is like the Bentley of cribs. It has already garnered celebrity fans like Beyoncé, Justin Timberlake, Ashton Kutcher, Serena Williams, Scarlett Johansson and more, and for good reason. The crib is equipped with safe technology that responds to a baby's cries to adjust the motion and white noise to lull baby back to sleep.
Ceramic Mug by Ember \\\ $80
For the mom who loves her tea but is so busy tending to everyone else that she lets her tea get cold, this ceramic mug by Ember is perfect for her. It comes with an accompanying app that is easy to pair, sync, and use and will keep her tea at the right constant temperature, no matter how many fires she's putting out in between sips.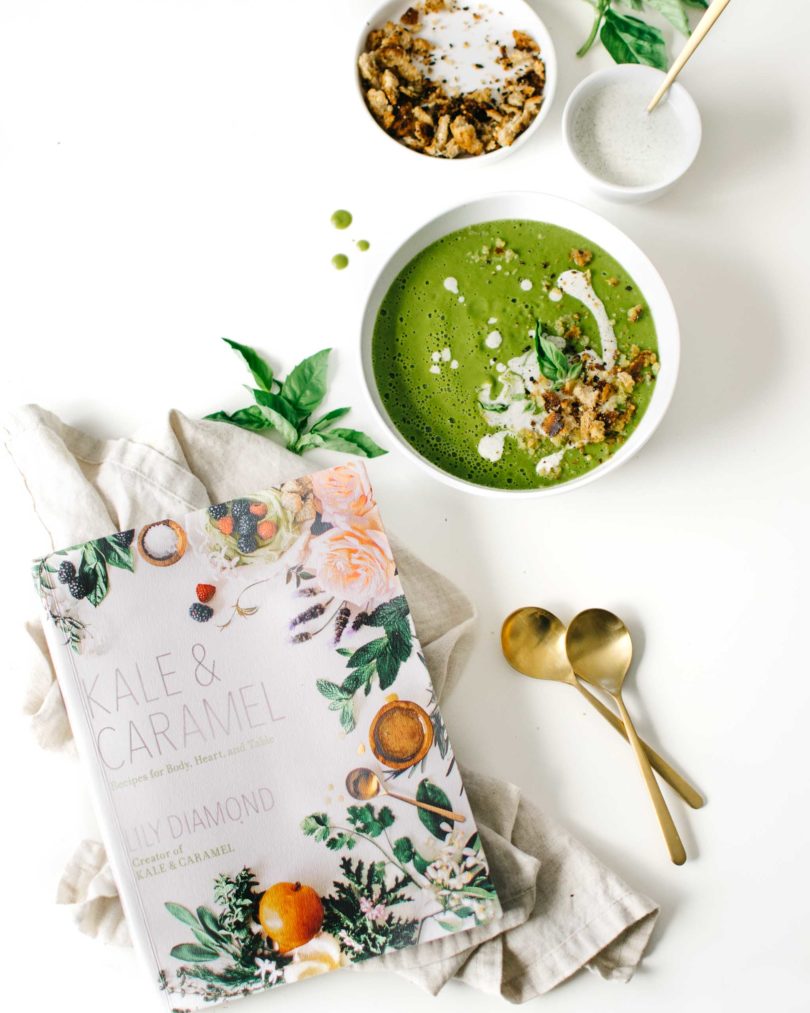 Kale & Caramel book by Lily Diamond \\\ $13
My mom is a strong believer in the power of herbs and she's been a vegetarian for over a decade, so when I saw Lily make one of her recipes, Lemongrass Basil Coconut Ice Cream with Black Sesame Brittle, I instantly thought of my mom. The book is broken down by herbs and flower and includes recipes for body, heart and table. Braised Radicchio, Nectarine & Burrata flatbread pizza anyone?
Window Bird Feeder by Eva Solo \\\ $60
If your mom loves tending to her garden as much as mine does, she'll delight in this modern bird feeder that easily mounts directly on the windowpane. The clear glass gives it a contemporary look and lets your mom see what critters come knocking on her window.
White Stone Diffuser by Vitruvi \\\ $119
My mom loves her essential oils, especially the medicinal properties of eucalyptus and mint, so I think she'd love this minimalist ceramic diffuser. I had a previous diffuser which worked just okay but after receiving this one, I too am a complete convert in the power of aromatherapy. I'd also recommend the essential oils from Vitruvi specifically. They're a lot more potent and aromatic with a farther scent throw than previous oils I've purchased at my health-conscious grocery stores.
Card by Emily McDowell \\\ $5
Finally, a card goes a long way and I know my mom keeps all of mine (and frames them so the world can read my professions of love to her). I love Emily McDowell's cards because they're empathetic, funny, and profoundly honest. She has such an understanding of the complex world we live in and knows that not one card fits all for every holiday and moment.