Let's Talk Terrazzo – 12 Ways To Try the Trend at Home + Beyond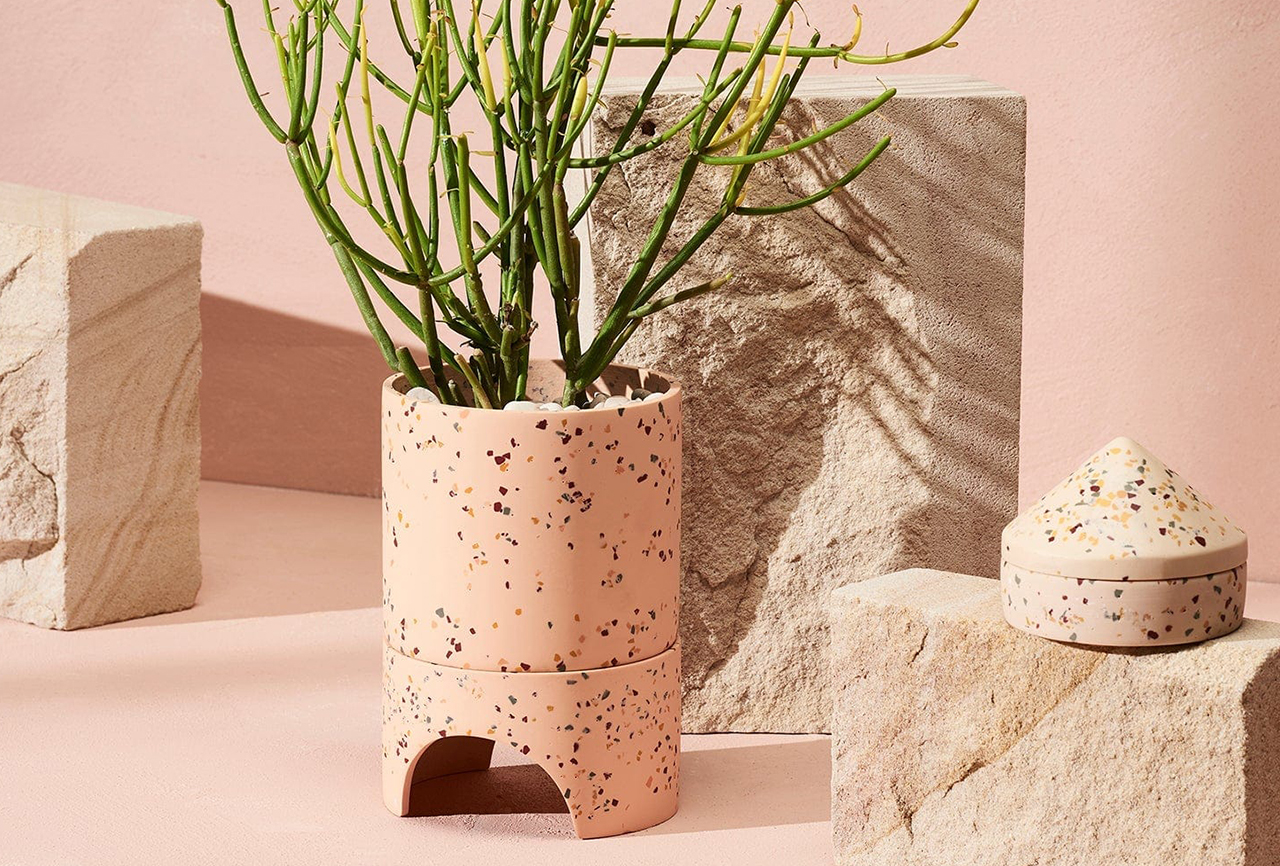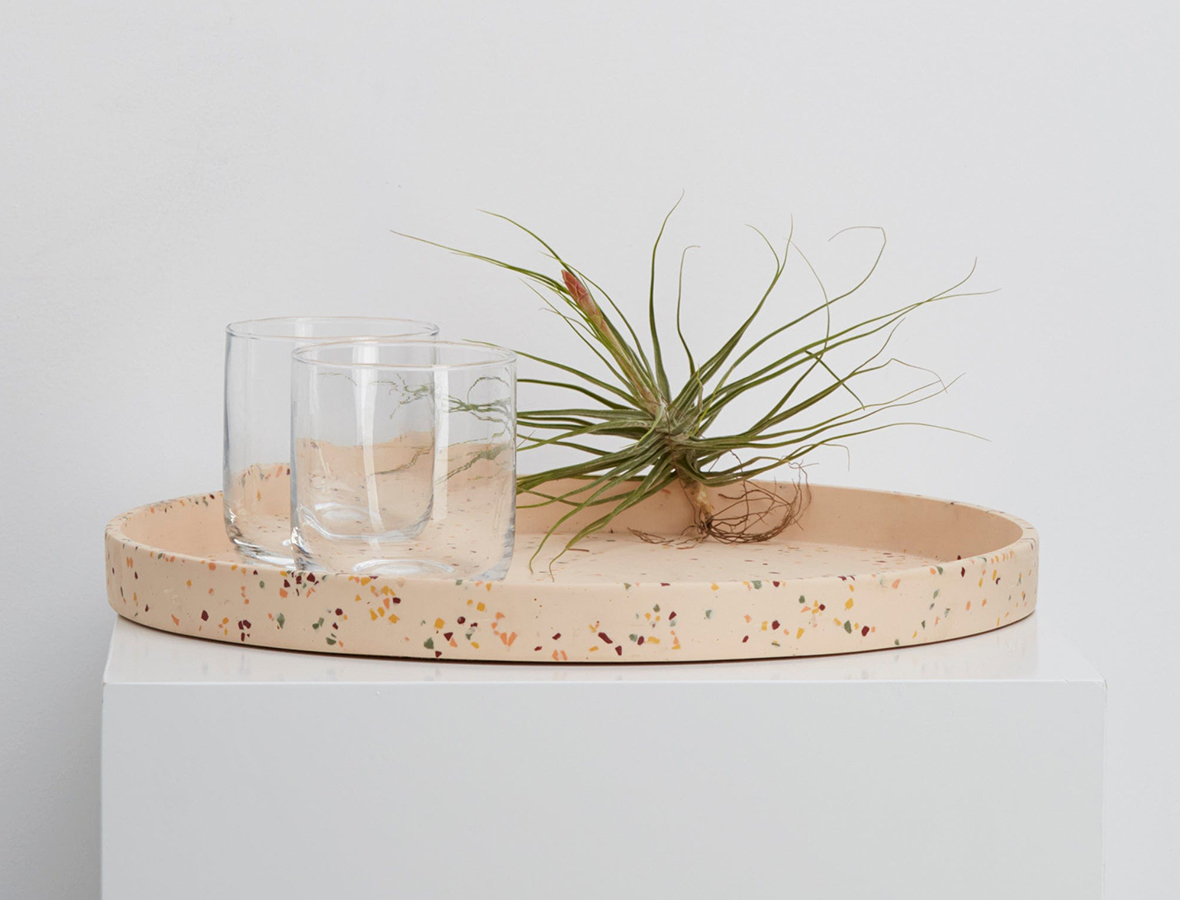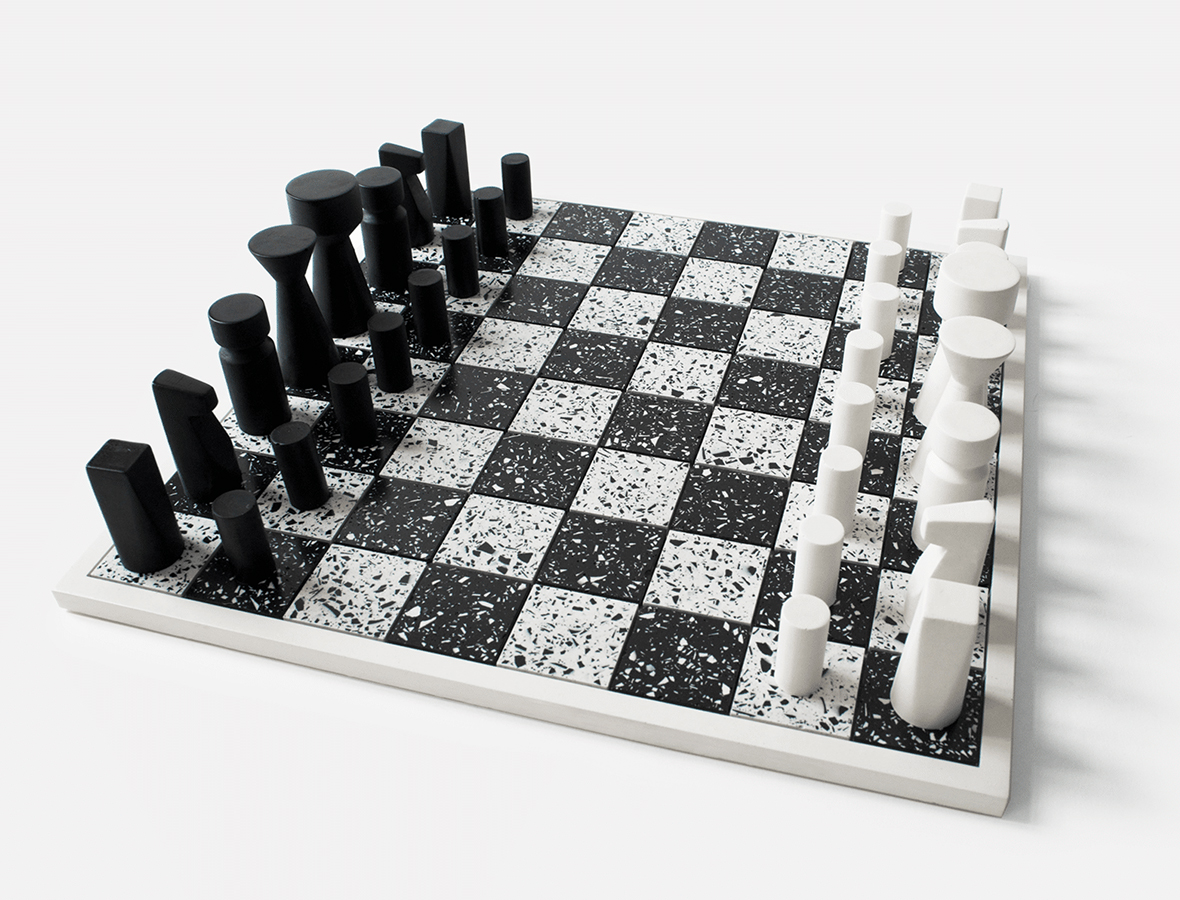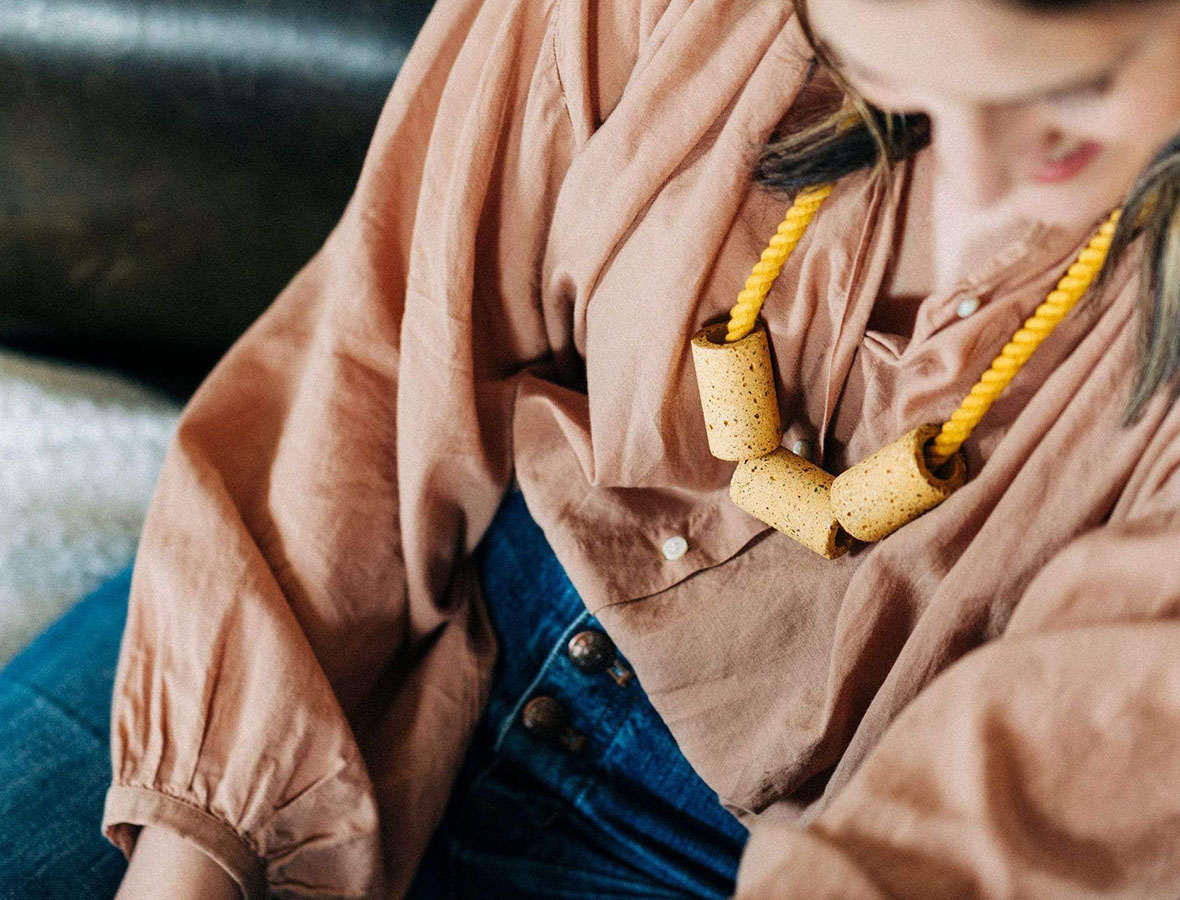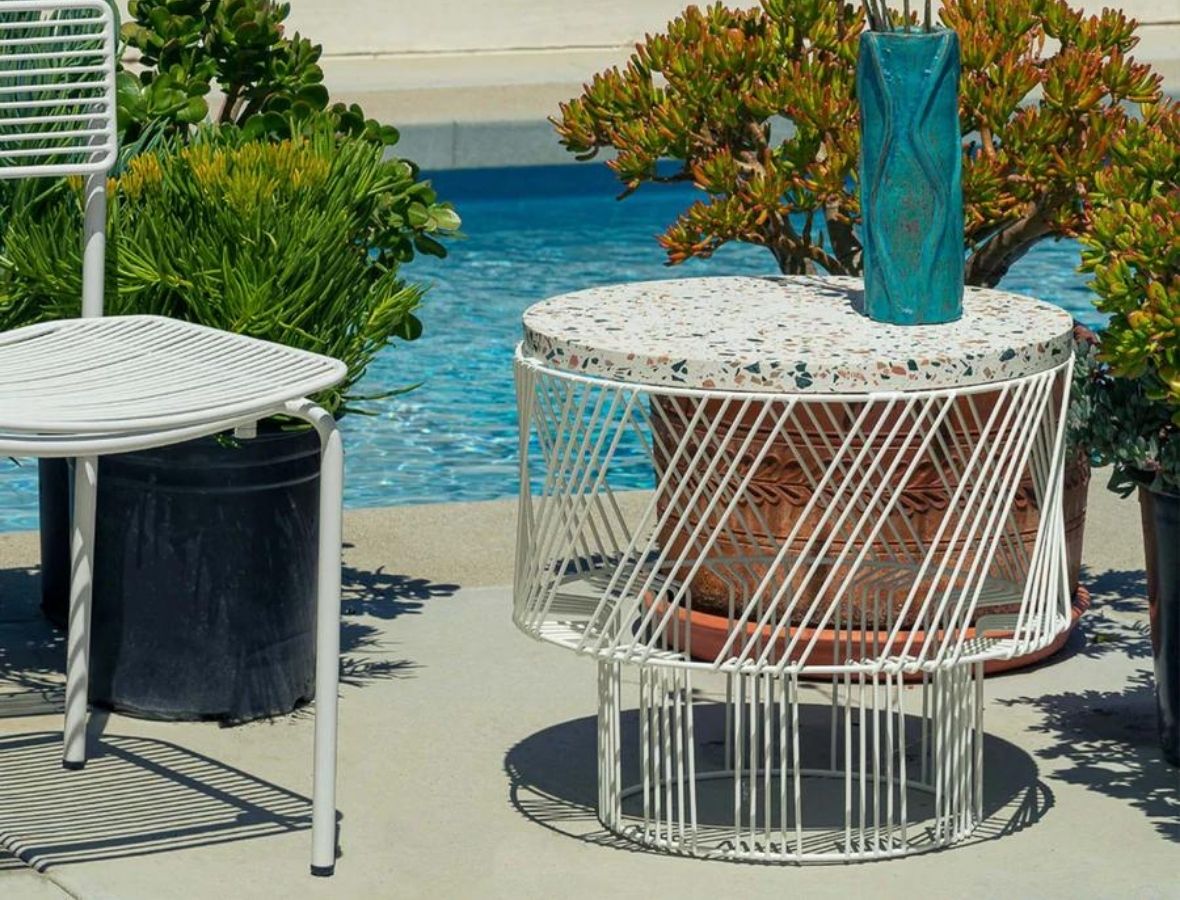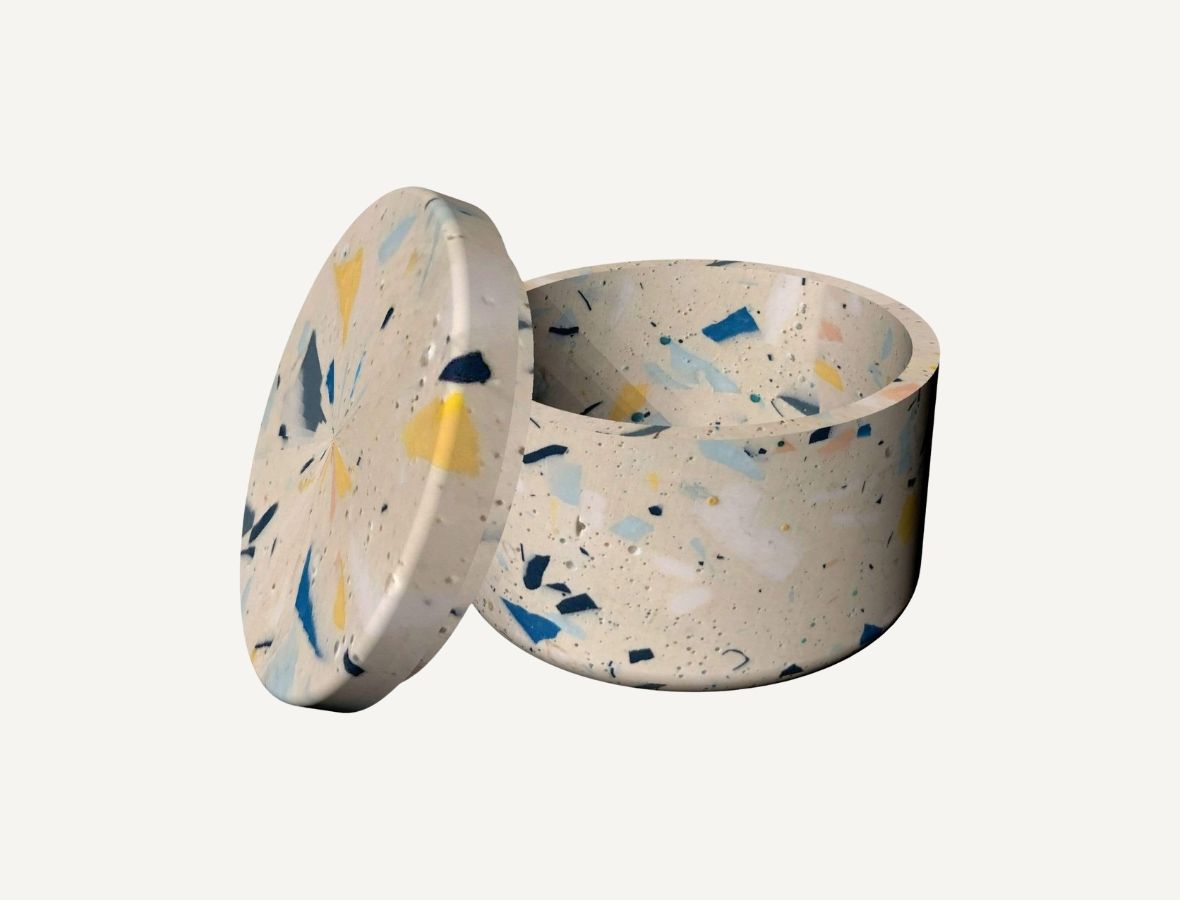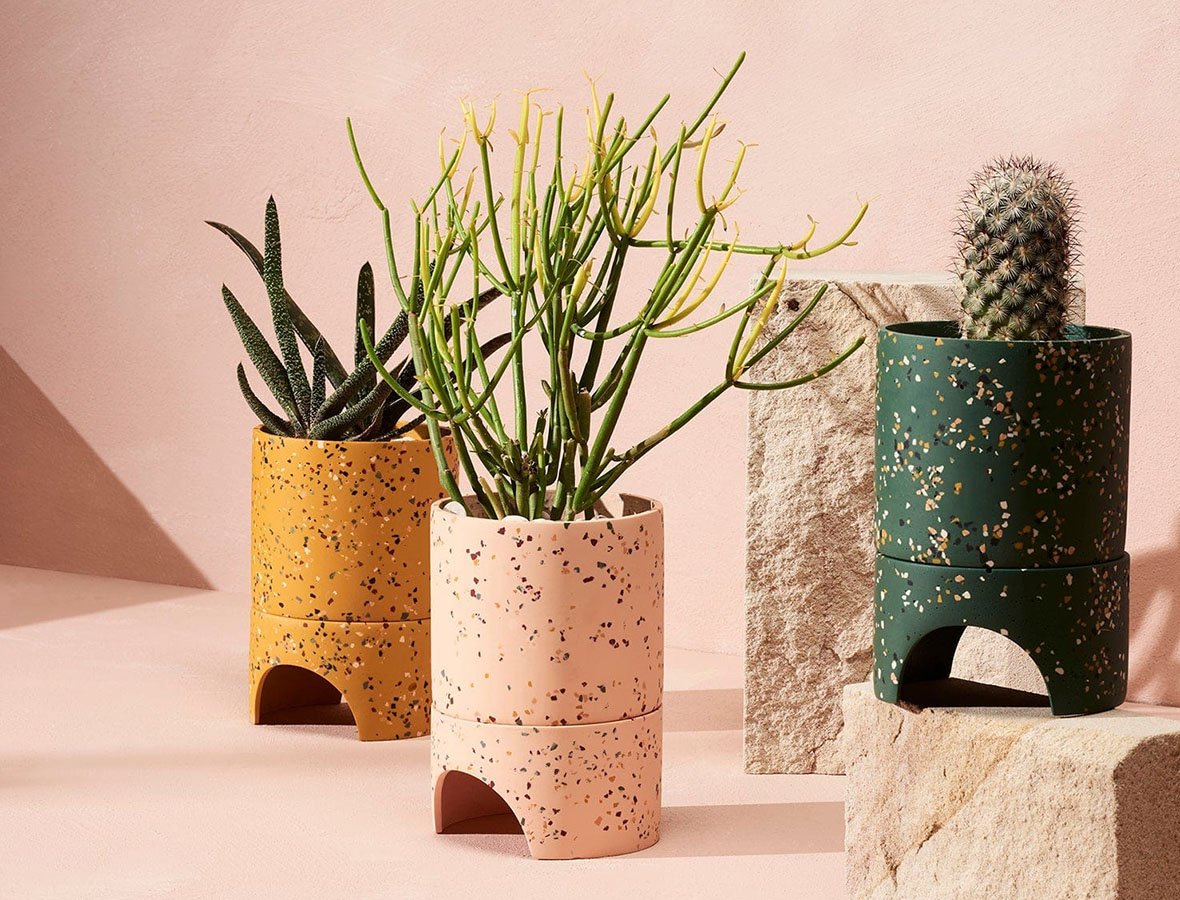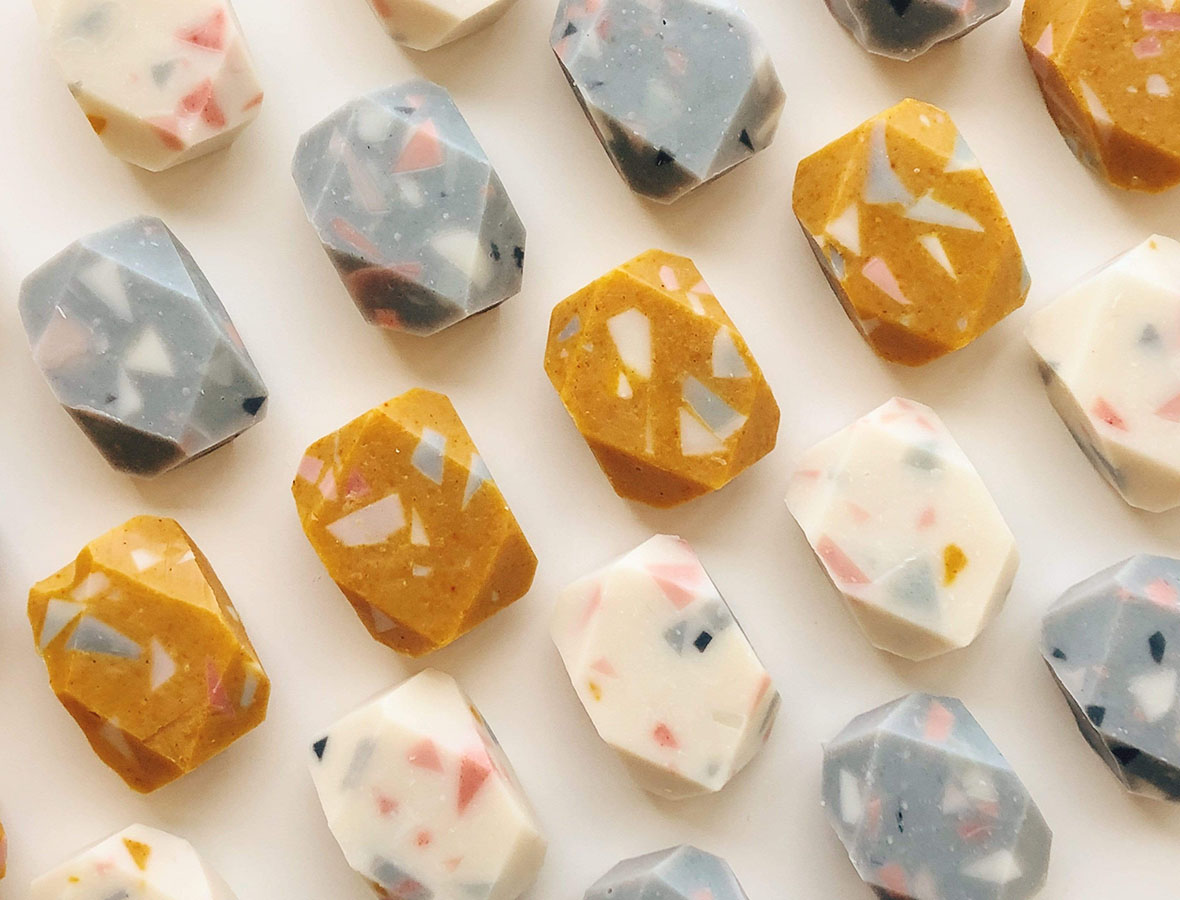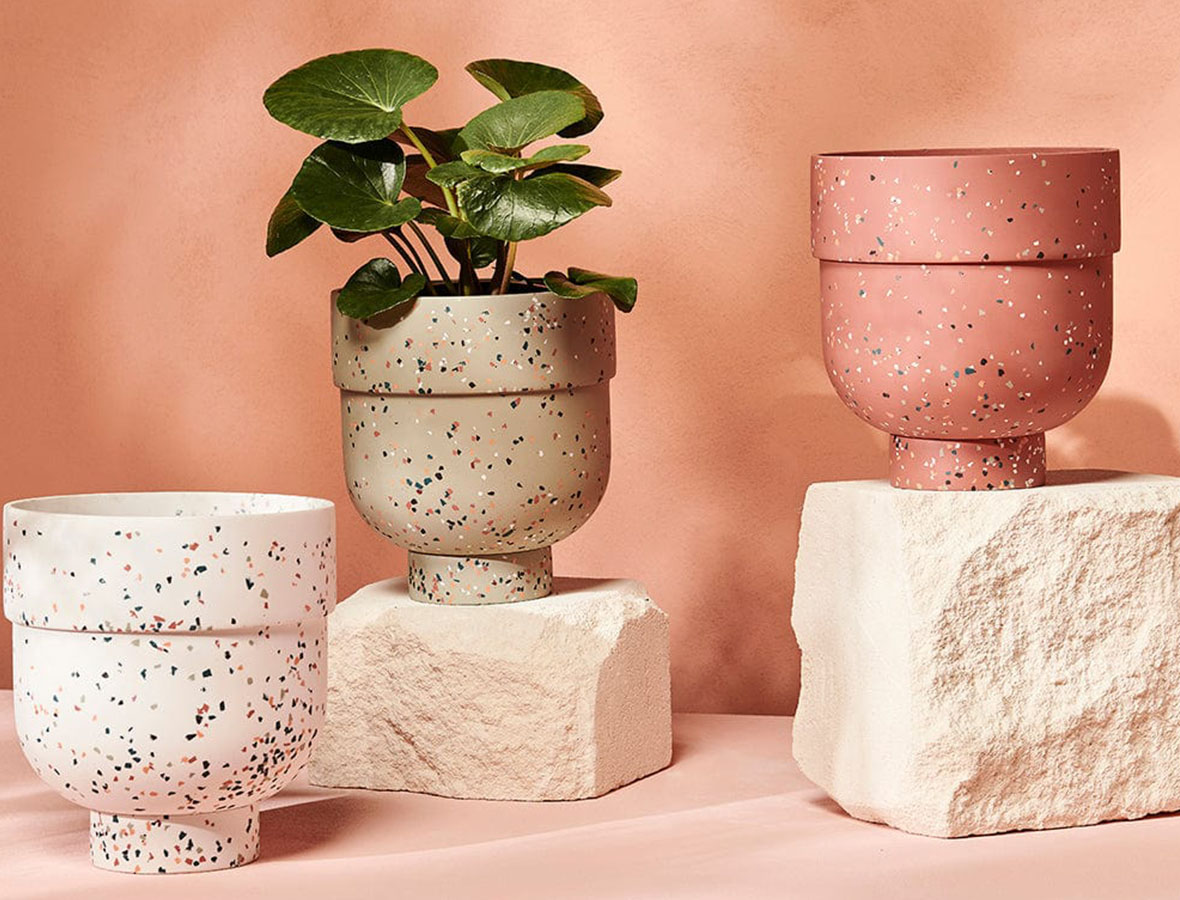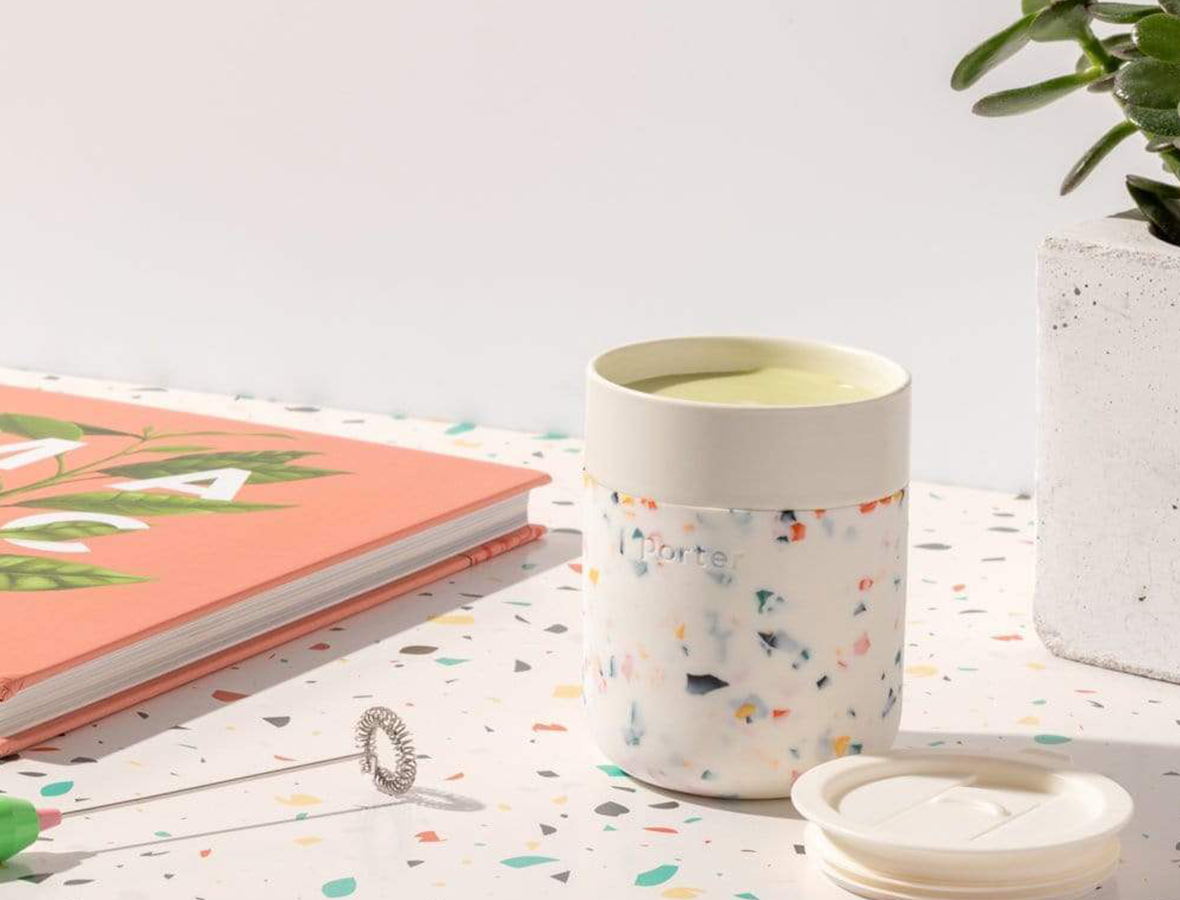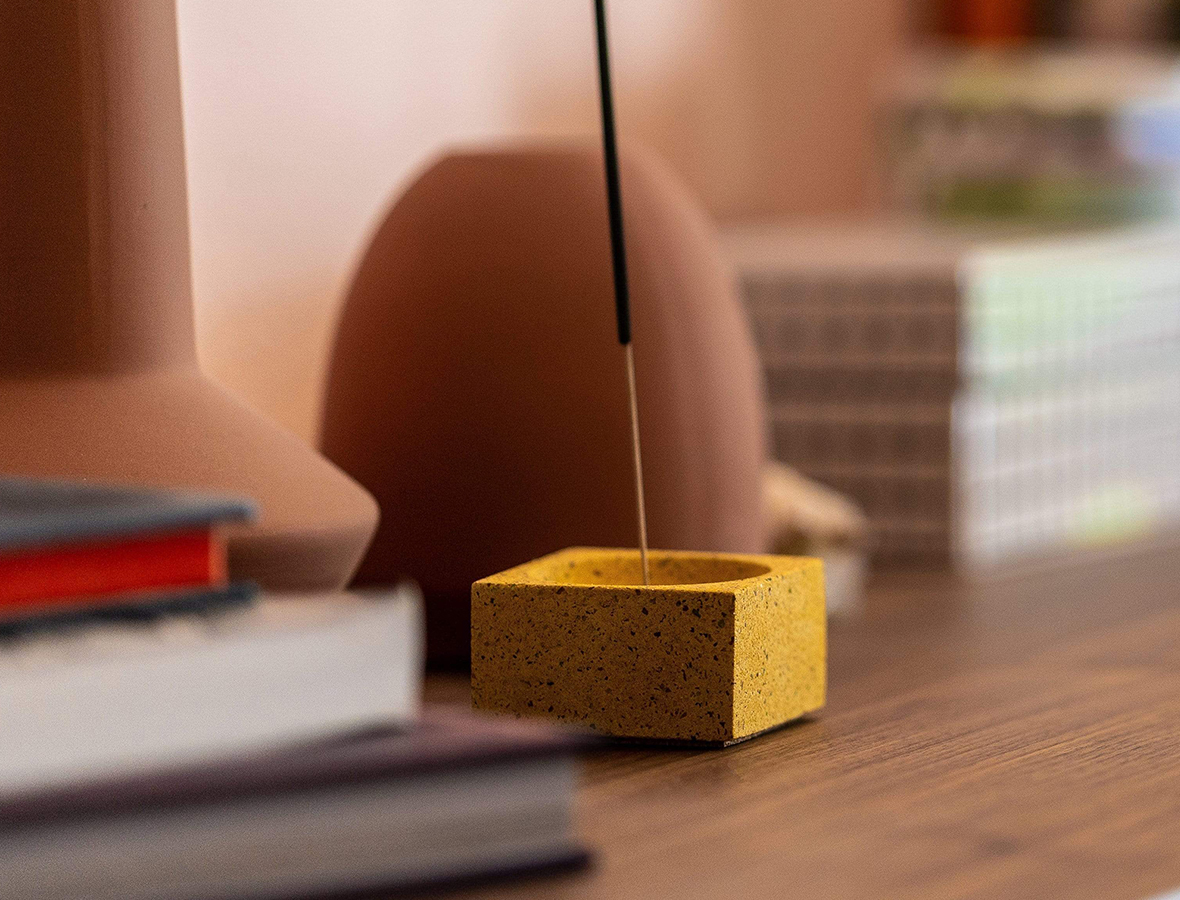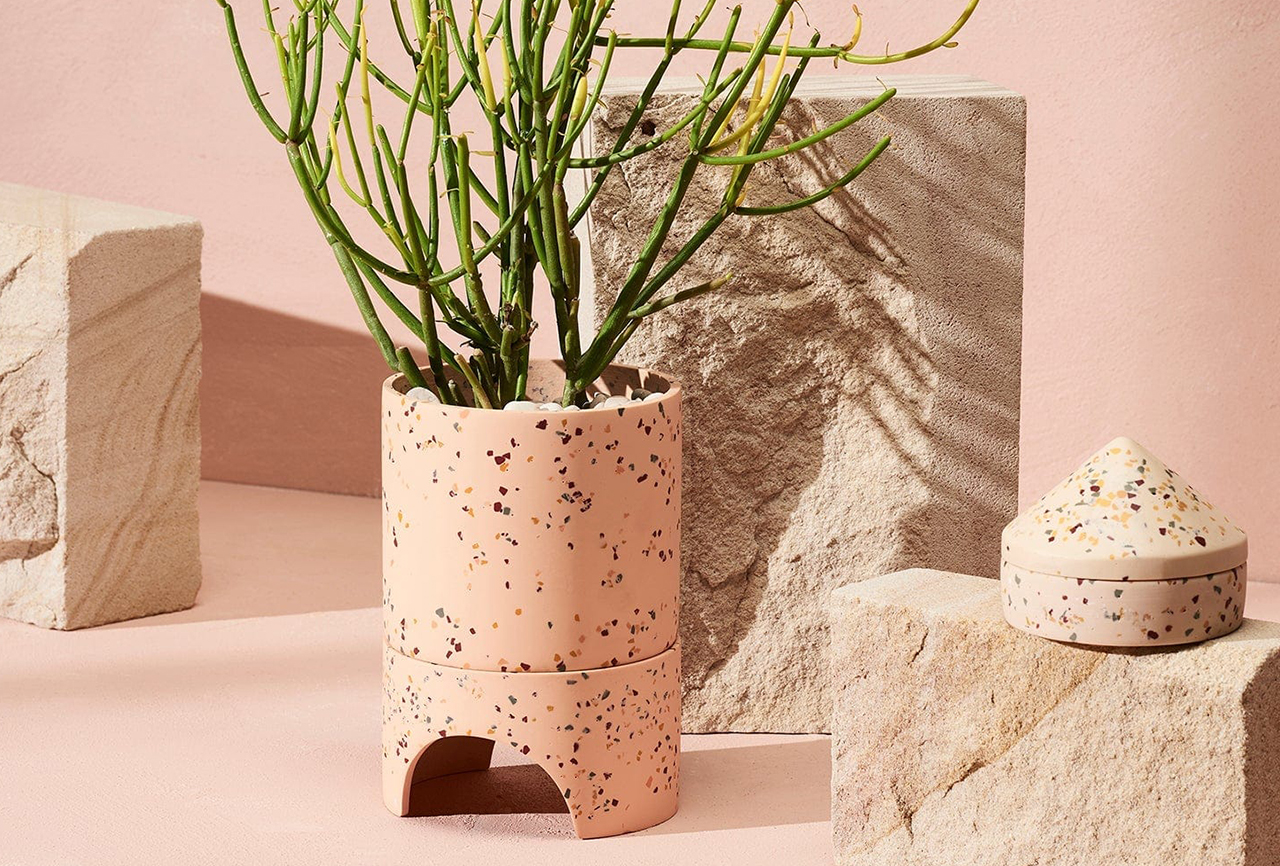 Let's Talk Terrazzo – 12 Ways To Try the Trend at Home + Beyond
1/13 Photos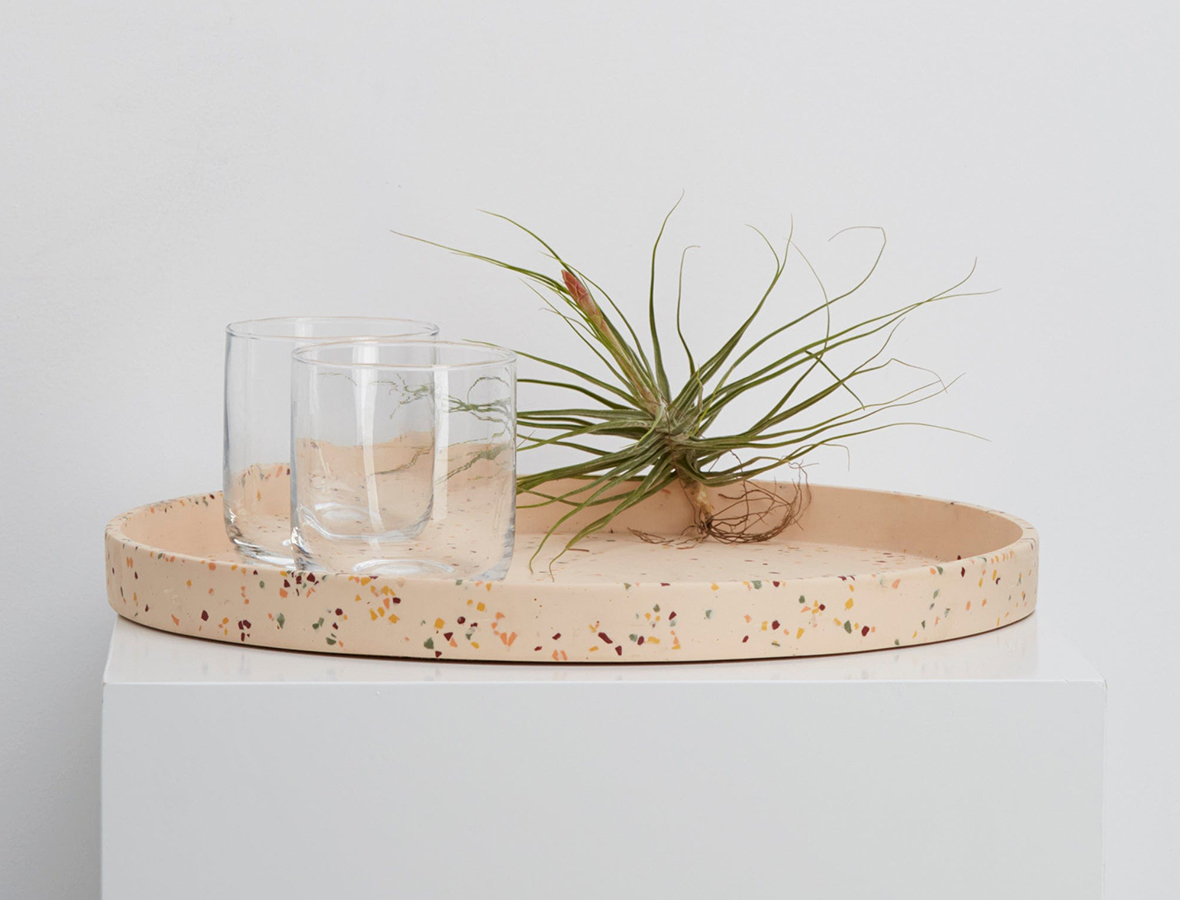 2/13 Photos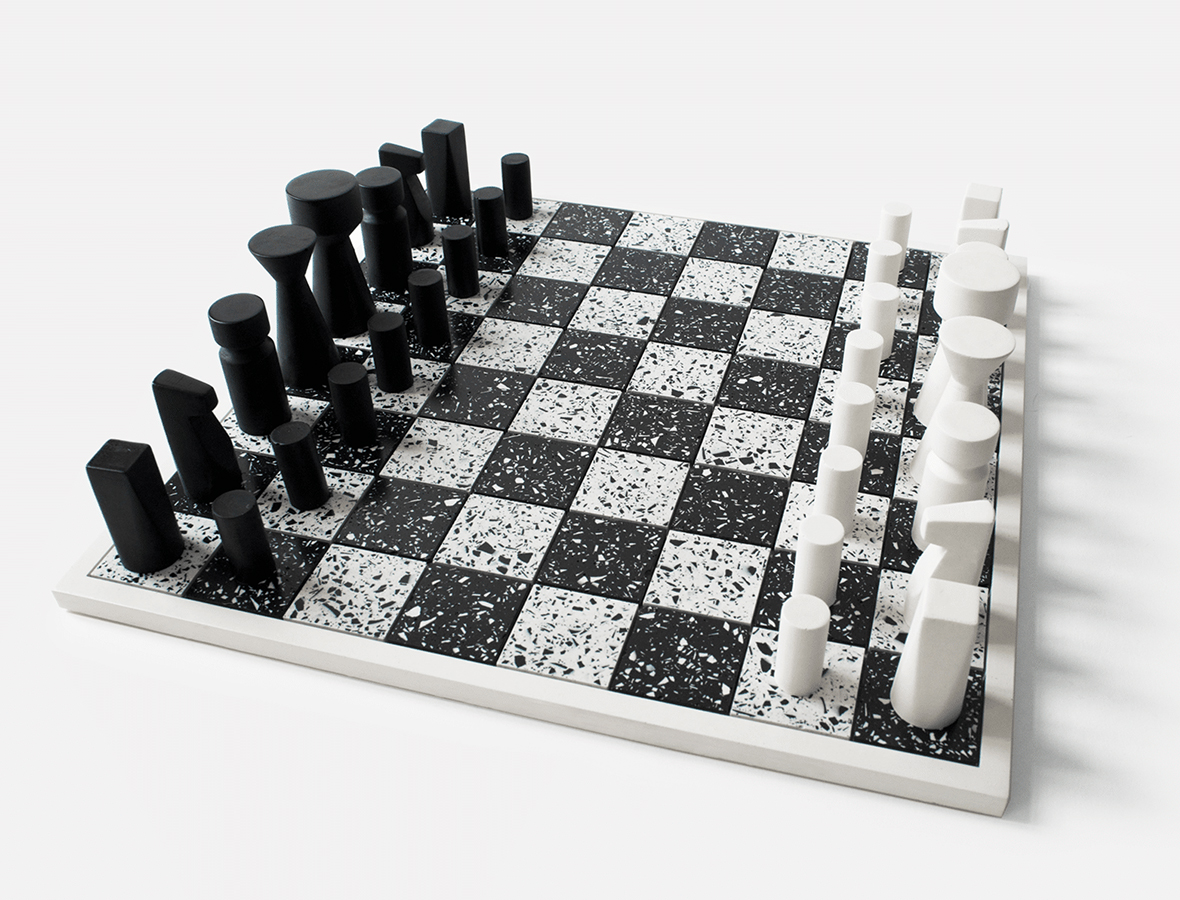 3/13 Photos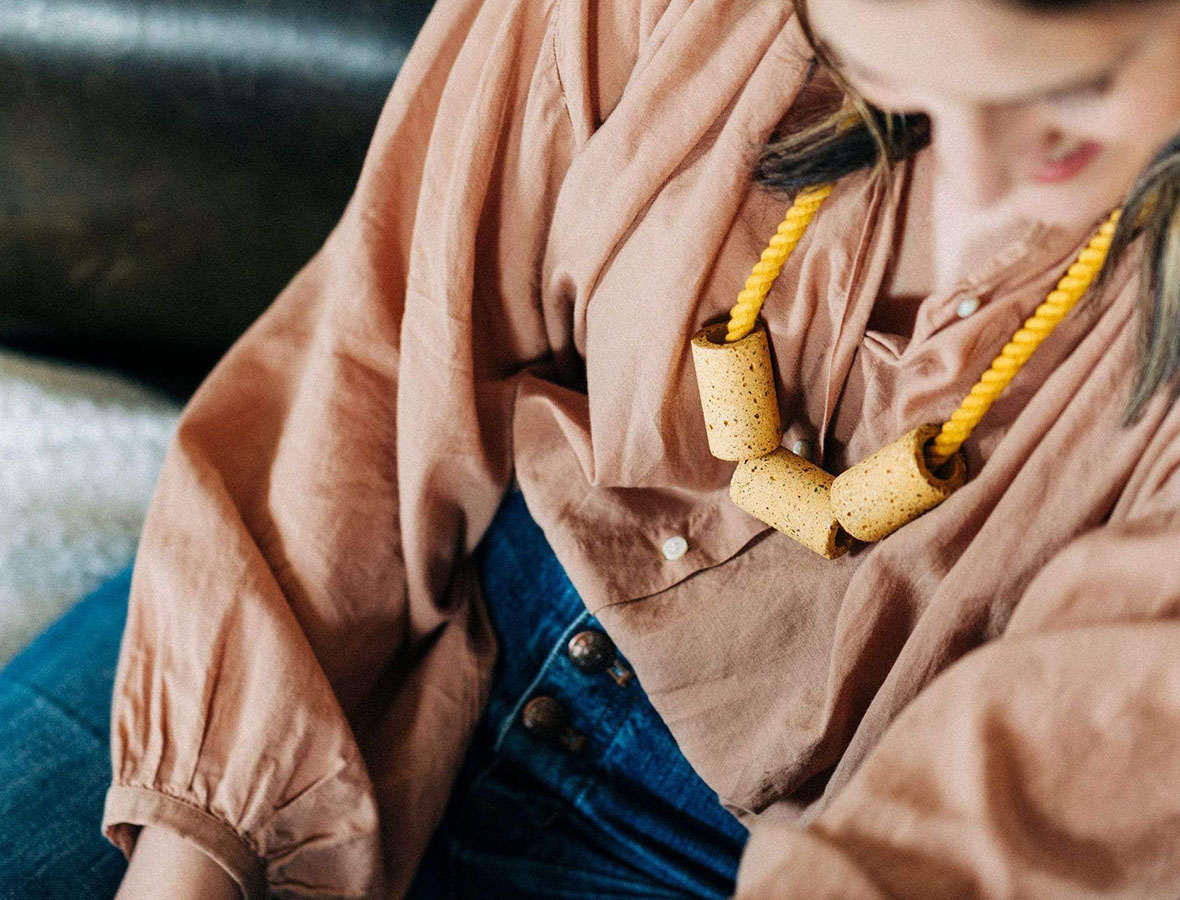 4/13 Photos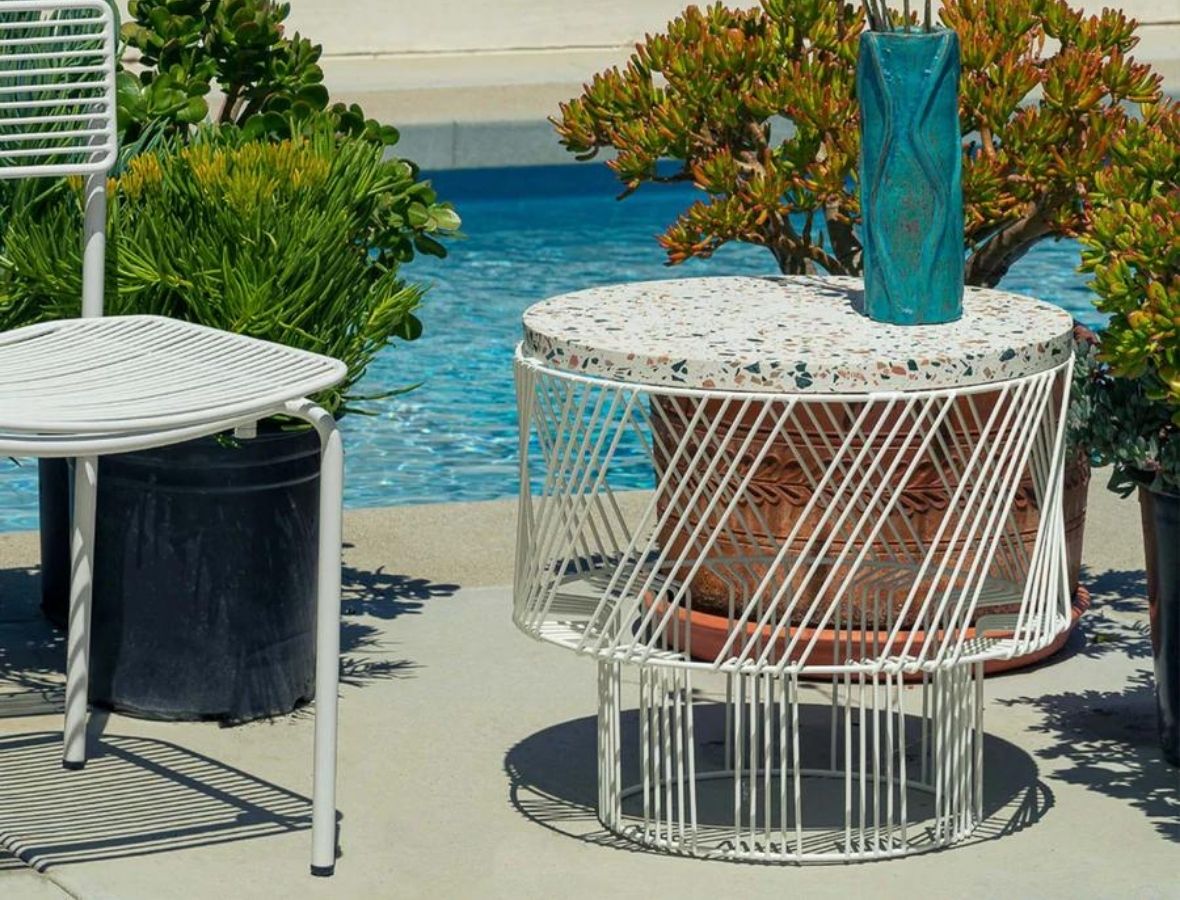 5/13 Photos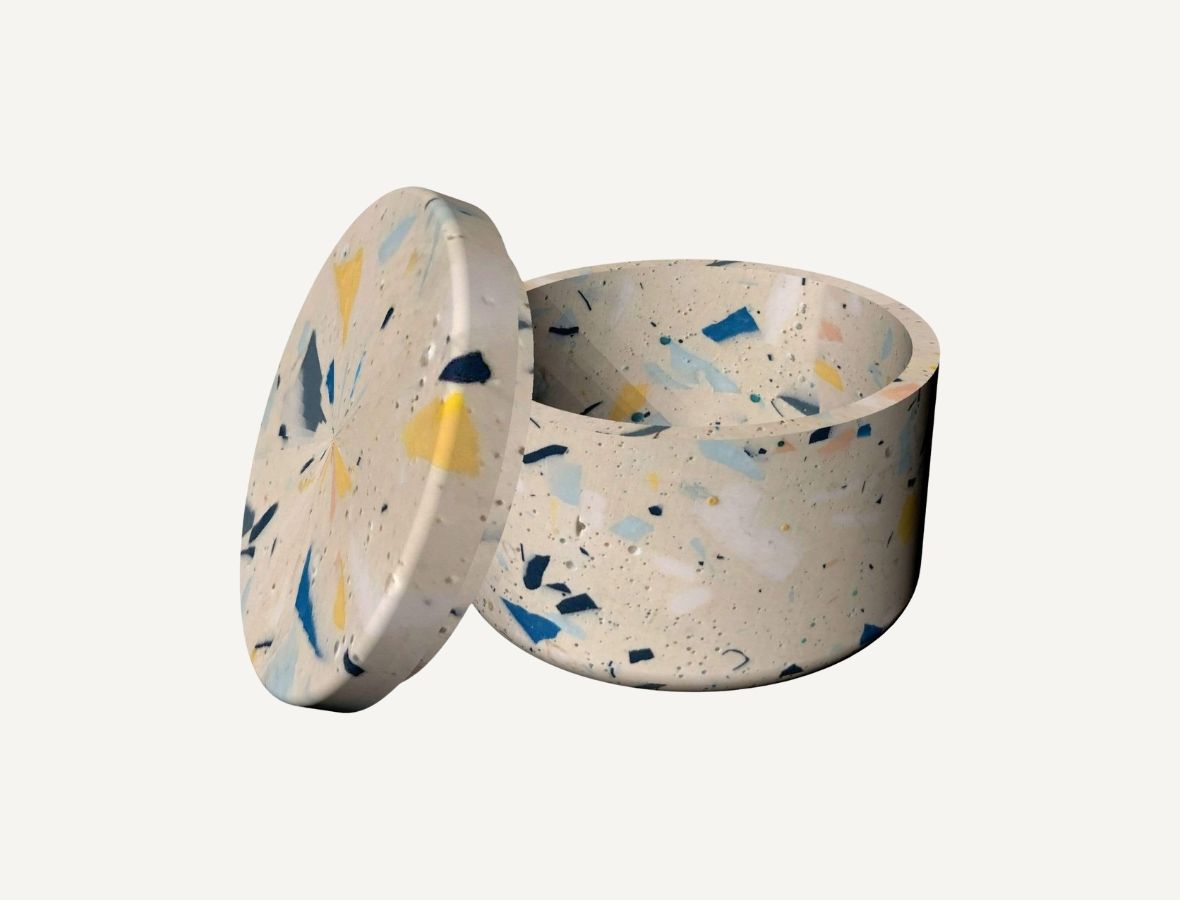 6/13 Photos
7/13 Photos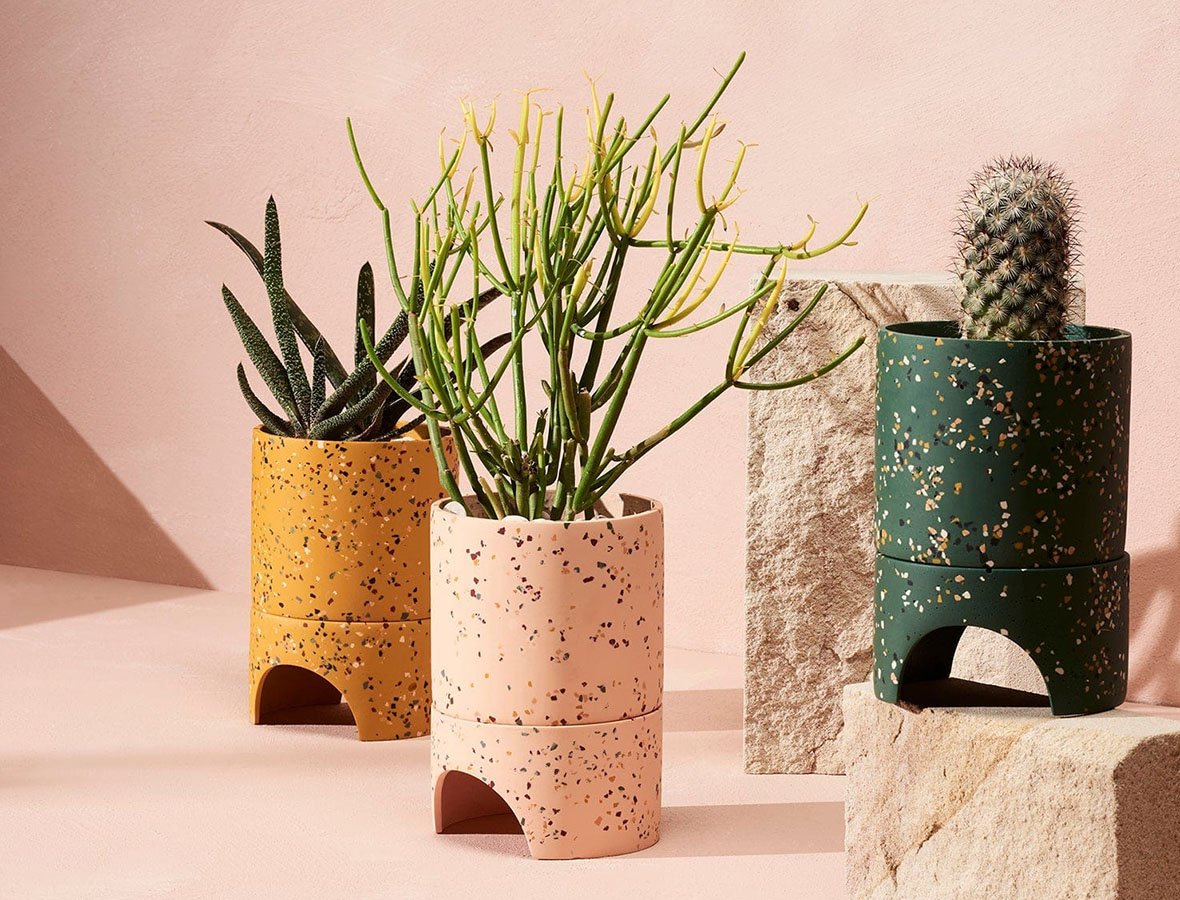 8/13 Photos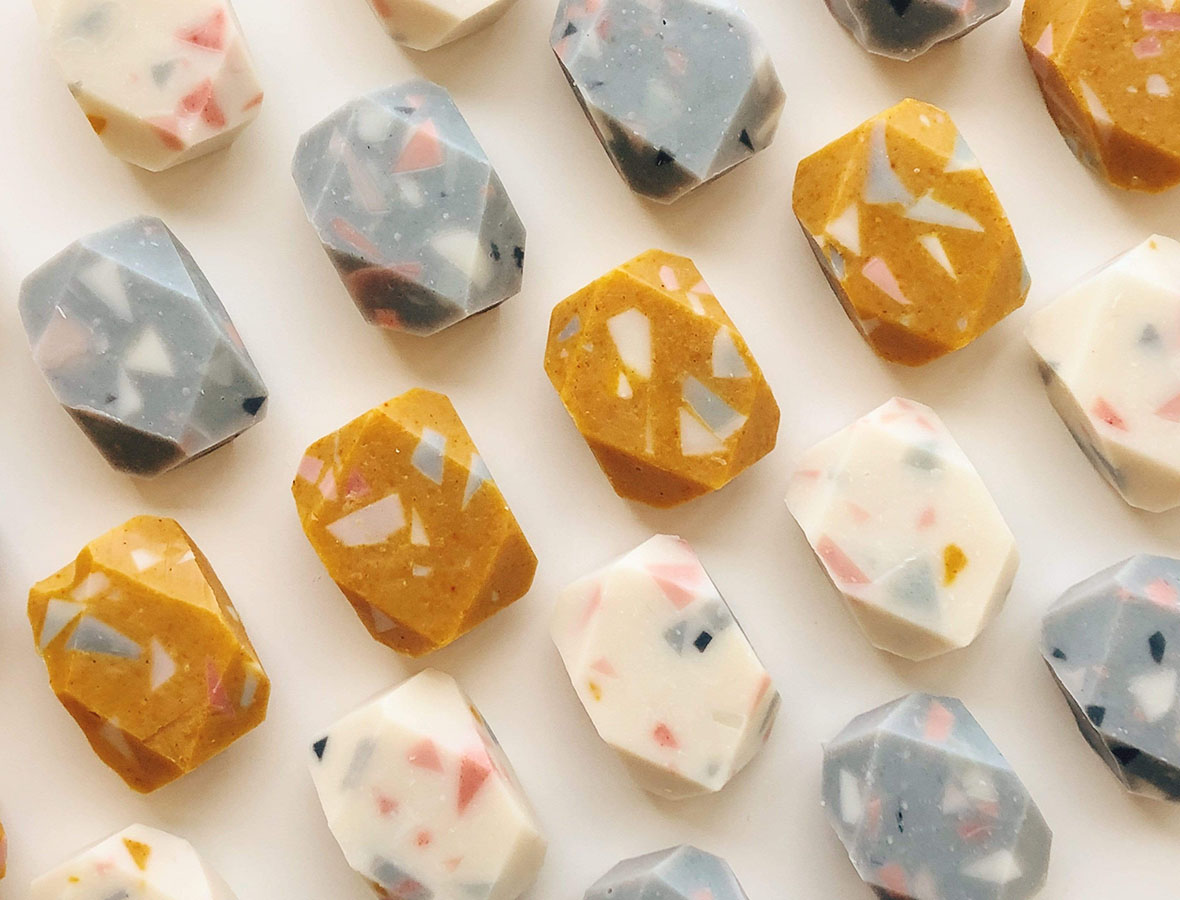 9/13 Photos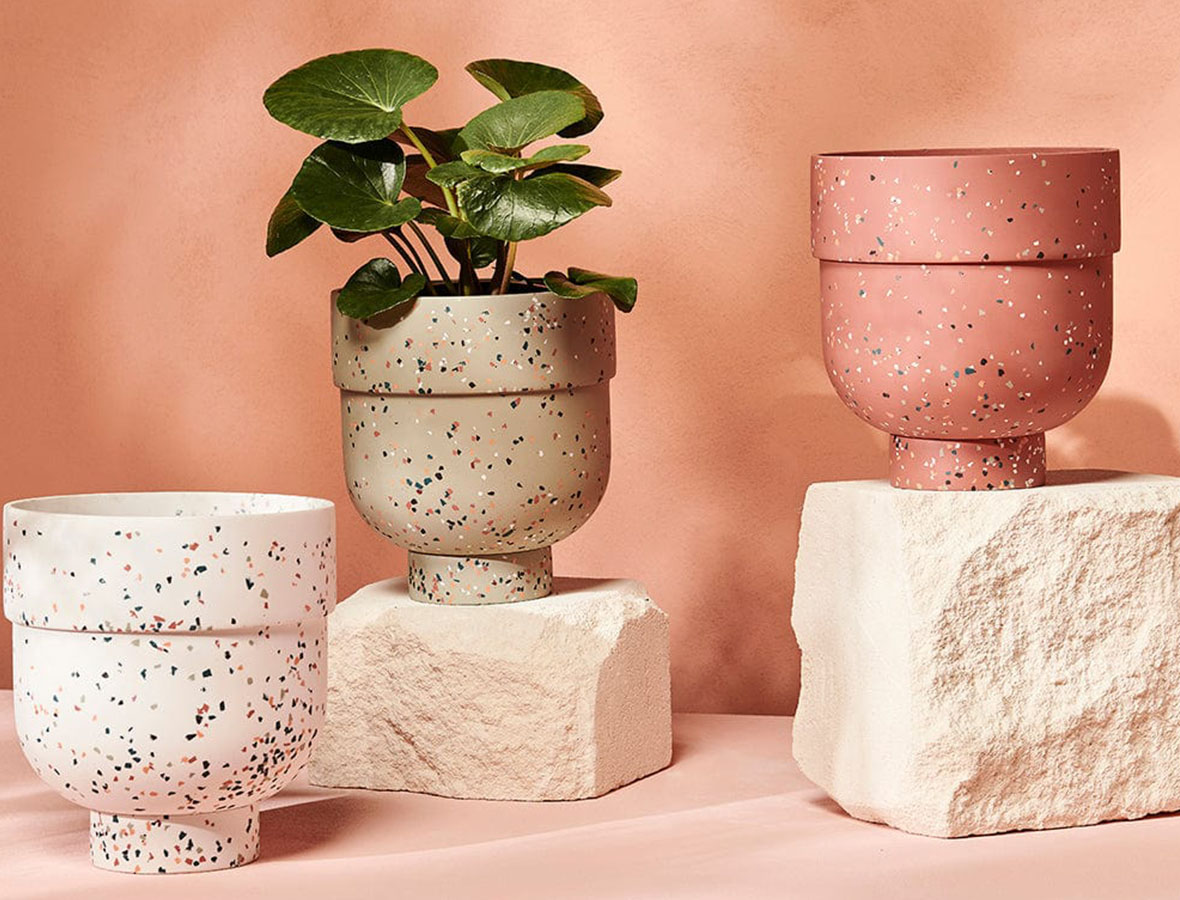 10/13 Photos
11/13 Photos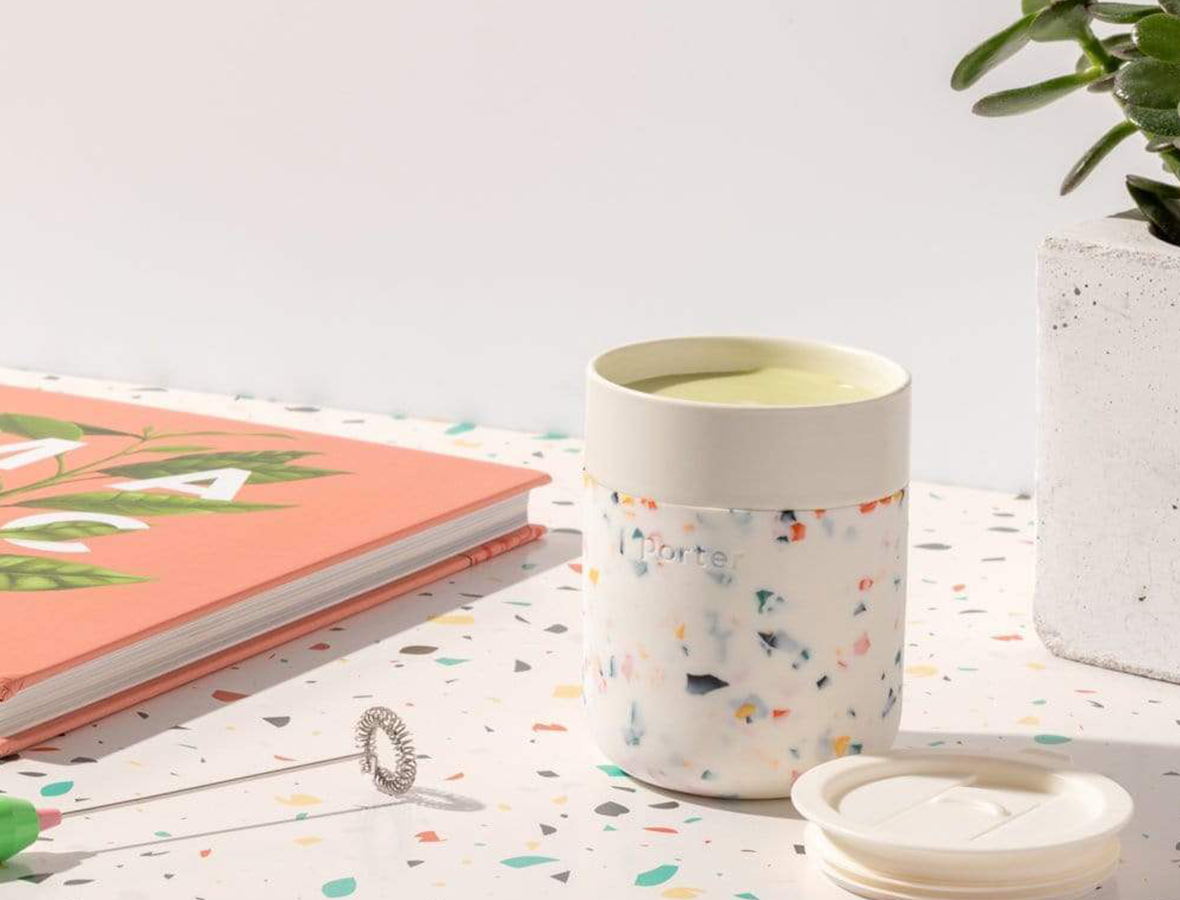 12/13 Photos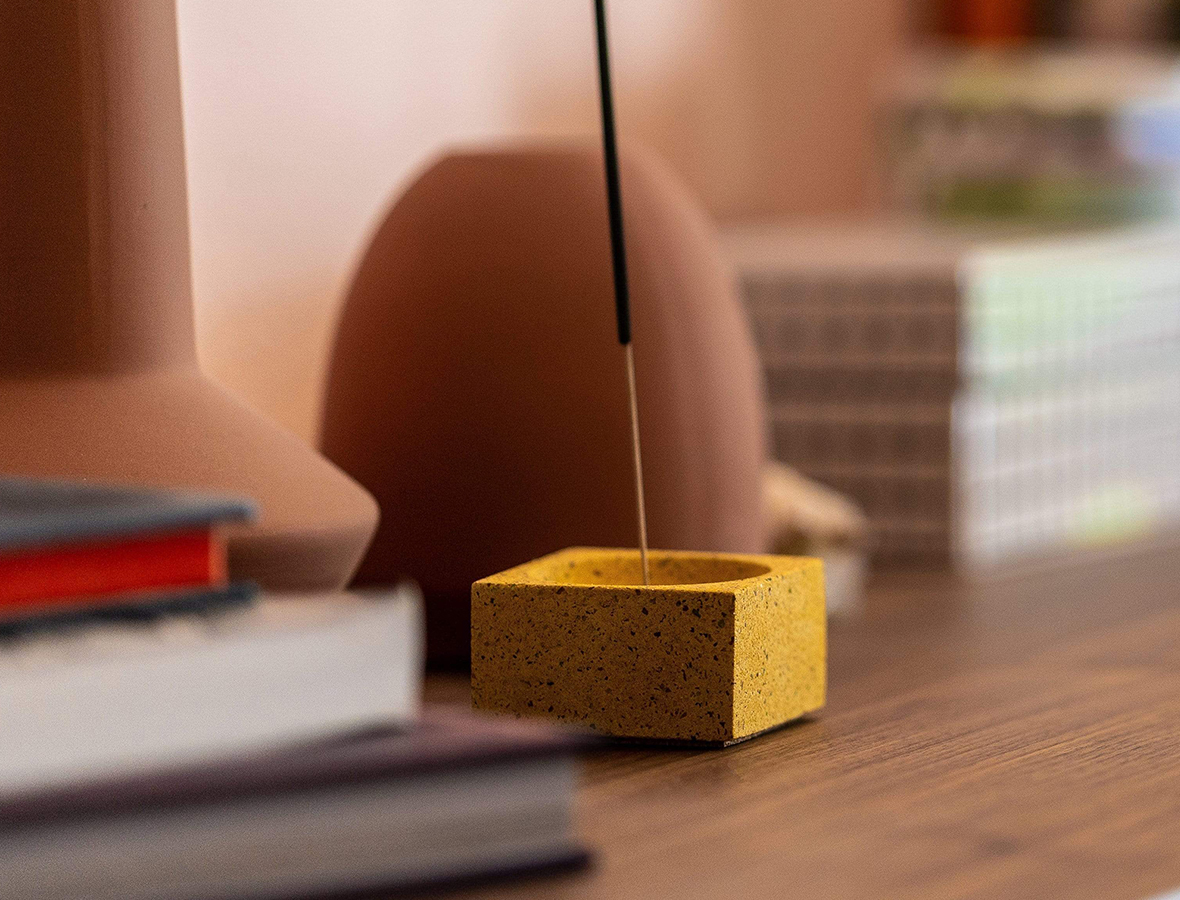 13/13 Photos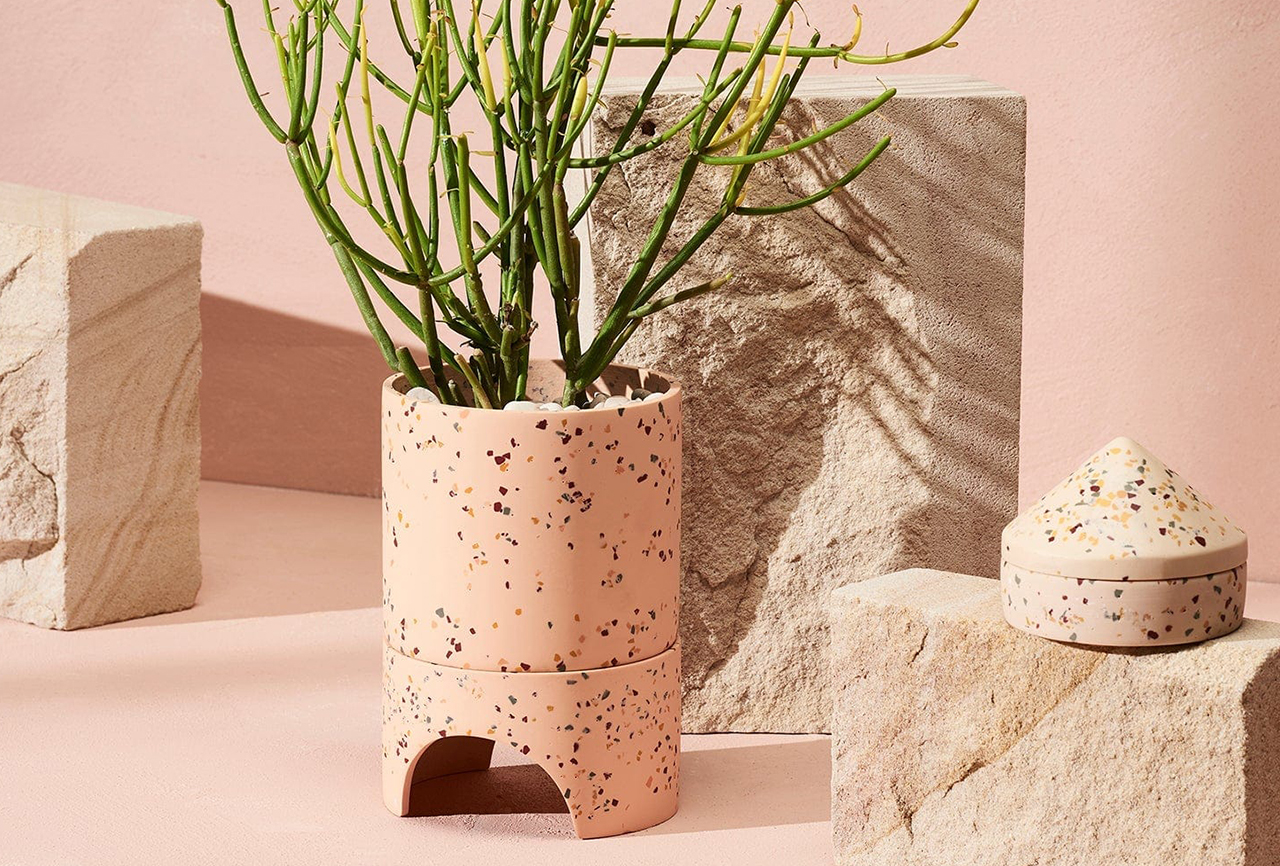 Originally created in the 16th century as a means to repurpose excess stone chippings, terrazzo has remained a fixture in the design world ever since. You know it when you see it of course, but what makes terrazzo, terrazzo? The composite material is defined by the multicolored pieces of material set into cement (though today terrazzo patterns can be achieved with a variety of materials), that come together to create a confetti-like display of colors and textures that feels retro, playful, and classic all at once. While terrazzo has never truly left us, I'm psyched that it's having another moment – expanding from its flooring roots into endless design interpretations, from planters and decor to jewelry and dinnerware. Interested in trying the terrazzo trend for yourself? Read on for 12 terrazzo-inspired finds that'll get you started – find more in the Design Milk Shop.
Hand-cast from custom made molds and made with recycled materials, these terrazzo incense holders feature finely integrated pigments for a distinct spectrum of colors in every holder. The incense holder's simple square form lets the terrazzo pattern take the stage, turning this functional fragrance vessel into sculptural decor in its own right.
$32
Shop Now >>
Why limit the terrazzo to your decor? Take it with you while out and about with W&P's Terrazzo Porter Mug. The durable ceramic mug retains the temperature of hot and cold drinks alike and features a cream-colored body with terrazzo flecks of yellow, green, pink, and navy blue – bringing a funfetti look to your morning coffee or matcha. The matte silicone wrap keeps the Porter protected from bumps and scratches, making it perfect for drinks at home and on the go.
$25
Shop Now >>
We can't talk terrazzo without talking about Brussels-based brand Les Pieds De Biche. Each one of their Terrazzo Concrete Bowls has a captivating pattern that's totally unique, with striking constellations of multicolored flecks. This bowl would be a showstopper on your entry table as a catch-all for everyday items, or on your dining table as a playful, color-rich centerpiece. Of all the playful colorways available, the earthy sage tone on the green style is a solid favorite.
$65
Shop Now >>
This Capra Designs planter is handcrafted in a handful of flattering terrazzo color ways, from a dusty rose terracotta to a leafy sage green, crisp white, and stone black – so you're bound to find one that suits your design aesthetic. Whether you go for rose or the more minimal stone black, the Funnel Planter is sure to add color and texture to a room. The Funnel's roomy, rounded form makes it an ideal first home for new houseplants to grow into, and it includes a water tray at its base to ensure proper drainage.
$135
Shop Now >>
You've seen terrazzo on bathroom countertops, but I bet you've never seen it like this. These terrazzo bar soaps by Bell Mountain Naturals are hand-cut into a geometric form and feature multicolored gems inside each bar for that terrazzo effect. What's more, they're made with a blend of plant-based oils and butters that nourish skin as they clean – making these decorative soaps a joy to use and display on your vanity.
$5
Shop Now >>
The arched base on the appropriately named Archie Planter gives the traditional cylinder planter shape an architectural twist – and functions as a drainage tray to help avoid overwatering! When it comes to color options, there are a ton of fun terrazzo tones to play with. From their "salty" blush leaning beige to a bold emerald green with flecks of ochre, navy, and pink, or the golden yellow terrazzo with contrasting speckles of maroon, navy, and white. There's something for everyone.
$69
Shop Now >>
This statement terrazzo pot brings color, texture, and utility to indoor and outdoor spaces alike. Use it as a floor planter or use it for storage wherever your heart desires. However you decide to style it, this well-made terrazzo pot will bring a modern look and the eclectic terrazzo motif to your space, while standing the test of time.
$260
Shop Now >>
If you're unsure about how to bring the terrazzo trend home, this keepsake box is a great place to start. Perfect for storing your most coveted trinkets, jewelry, and other small items, the Terrazzo Storage Box is as functional as it is decorative. Keep it on your bathroom vanity, dresser, or side table for instant craft and personality. If you're color shy, the grey concrete colorway is an easy gateway into the wonderful world of terrazzo with its varied blue, white, and yellow flecks.
$40
Shop Now >>
Made in collaboration with Concrete Collaborative, this Terrazzo Table combines Bend Good's cool, powder coated wire design with a retro terrazzo tabletop to create an eye-catching table that works indoors and out. The terrazzo tabletop features flecks of ochre, terracotta, navy, and teal on a white base – making it a stylish addition to any space while leaving plenty of room for color coordinating with other home decor.
$600
Shop Now >>
Those who are truly committed to the terrazzo lifestyle will appreciate the look of the Concrete Terrazzo necklace by Pretti.Cool. An elevated, modern take on the arts and crafts look of the macaroni necklaces of your childhood, the terrazzo necklace adds a modern, sculptural look to any outfit while remaining playful at heart. The concrete beads and the dyed cotton rope gives this necklace tactile appeal that'll never get old.
$70
Shop Now >>
Designed and handmade to order in House Raccoon's Antwerp studio, this terrazzo chessboard is the first of its kind. Between the ultra-modern black and white terrazzo tiles, and the sculptural chess pieces, the Terrazzo Chessboard is guaranteed to catch the attention of house guests and inspire chess play at home. The board is treated with a wax coating to preserve the vibrance of the terrazzo tiles over time – making this design-driven chess game one you'll cherish for a lifetime.
$350
Shop Now >>
This Terrazzo Tray is an easy way to work the trend into any room in the house – on your coffee table with a candle and a vase, on your dining table as a centerpiece, in your bedroom to store perfumes and jewelry – and the list goes on. It features a cork bottom to prevent scratches, and comes in a range of sizes and colors, ensuring there's an option for everyone. What's not to love?
$85
Shop Now >>
Shopping any of our terrazzo finds? Share your haul and tag us @designmilk to be reposted on our Instagram!