Materia recently opened their first New York City gallery, which also serves as their second home. Designed by Materia's founders Megan Sommerville and Matt Ensner, the live-work loft is located on the penthouse floor of a cast-iron artist-in-residence building in Soho.
The building maintains most of its historical elements, including its unparalleled hand-pull elevator along with exposed brick walls and an array of skylights. The couple's methodical arrangement of custom furnishings is meant to encourage examination and exploration. A custom-built Venetian-inspired dark green volume, which serves as the main bedroom, exemplifies this considered choreography of the space.
During construction, the designers realized that a few key furnishings were missing, and subsequently created site-specific upholstered goods that will officially become part of their full collection. Most notable is an Italian wool and brocade print sofa with varying seat back heights that serves as the centerpiece of the main living area.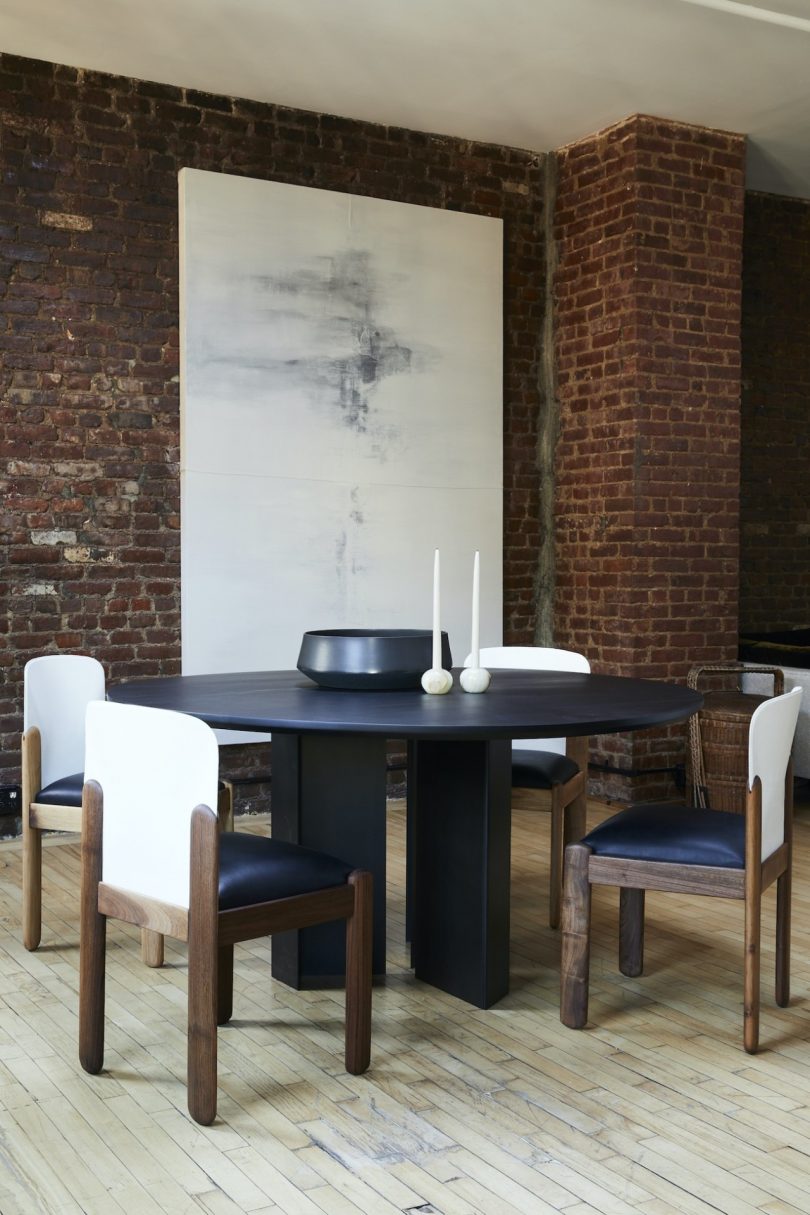 Photos by Nicole Franzen.