Mehrzeller, or this Multicellular caravan concept, is pretty awesome.
These days, people are always on the move, and even job locations are becoming more mobile. With respect to the modern camper market, there are not too many design-y trailers with the exception of the Airstream. However, people are really looking for personalization and custom design. Enter the Mehrzeller.
Using an online design tool, every user can create a design that is unique. The configuration is generated by a computer using the customer's inputs, and then the final design is crafted by parameters from the architects to yield an attractive and practicable result.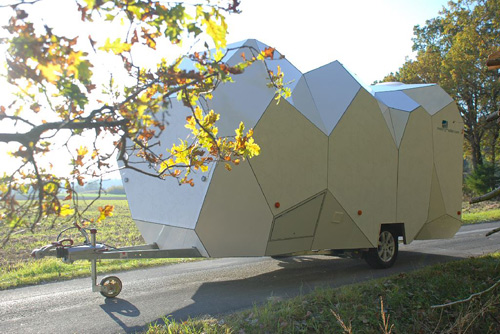 Thanks, George!