Dutch designer Joris Laarman will unveil new works at Friedman Benda tonight, including his Leaf Table (above) and a number of other works. If his name sounds familiar to you, he is the designer behind the bone furniture we featured back in 2007. The bone furniture algorithm revolutionized design back in 2006 — it translated the complexity, proportion and functionality of human bone and tree growth into a chair form.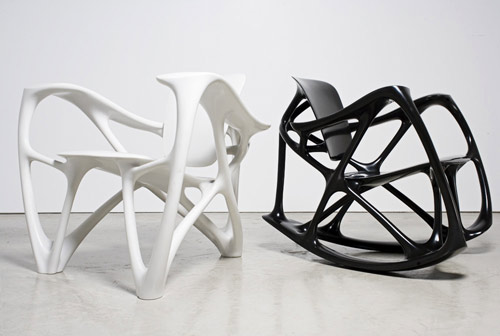 What: New work by Joris Laarman
When: March 4, 2010 – April 10, 2010
Where: Friedman Benda, 515 W 26th Street, New York, NY 10001
Photographs courtesy of Joris Laarman Lab and Friedman Benda.