The last time we checked in with Nooka, the NYC timepiece+fashion brand was conceptually exploring inner space, connecting mind, body, and design. They've since looked outward – far out into outer space – with timepiece designs inspired by the launch pads and analog era features of the 1960's space race (Cape Canaveral chic?), with four new limited edition chronograph-style wrist watches: the NOOKRONO Multi, Steel, Night, and Lux.
All four of the "techno-progressive" quartz chronograph designs will be extremely limited editions (only 500 Multi and Steel watches, 250 Night editions, and just 10 of the 18K gold Lux models), making each dialed model of functional fashion highly collectible.
Especially striking and emphasizing the chronograph features is the Multi's light blue and orange colorway, perhaps only second to the Lux model as an attention grabber.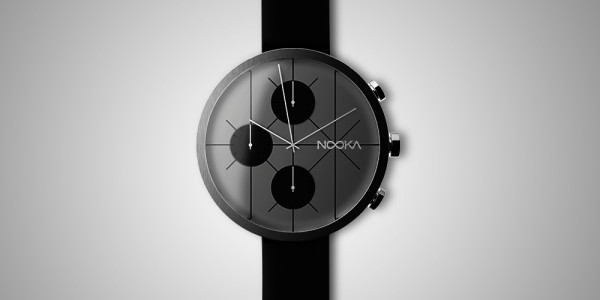 Check out the complete collection and early bird prices over at Nooka's NOOKRONO Indiegogo page.