Perfect for spring, design studio Tom Pigeon has debuted their newest line of postmodern jewelry created in collaboration with surface manufacturer Durat. Combining the colorful, playful designs of Tom Pigeon with the unique, solid materials from Durat, the Totem collection gives nod to the Memphis group.
Each necklace consists of a Durat square, combined with tinted and frosted acrylic, metal, wood and strung onto a leather cord. The different shapes can be arranged and rearranged at whim, creating a new necklace with each configuration, further personalizing the necklace to the wearer.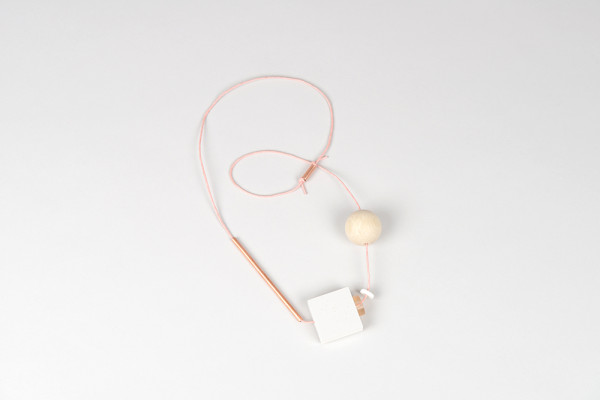 If you love the Totem collection, Tom Pigeon is kindly offering a 15% discount to Design Milk readers. Use the code "DESIGNMILK" at checkout.