Most likely, the older we get the more books and knick knacks we acquire, which means, we need somewhere to put them. Bookshelves come in all shapes and sizes giving us all plenty of options for storage, meaning there's no excuse for picking something you don't like. No matter your budget, you can find something pretty cool giving your beloved books a loving home. Here are 10 options we scoped out and would love to bring home with us.
Skyline Bookshelf by Vincenzo De Cotiis for Ceccotti
You'll have to dig deep in your pockets for this one, which is made out of various wood veneers.
Aksel Tall Wall Shelf by URBN
Long and narrow, this compact shelf steers clear of a conventional shelf with asymmetrical compartments.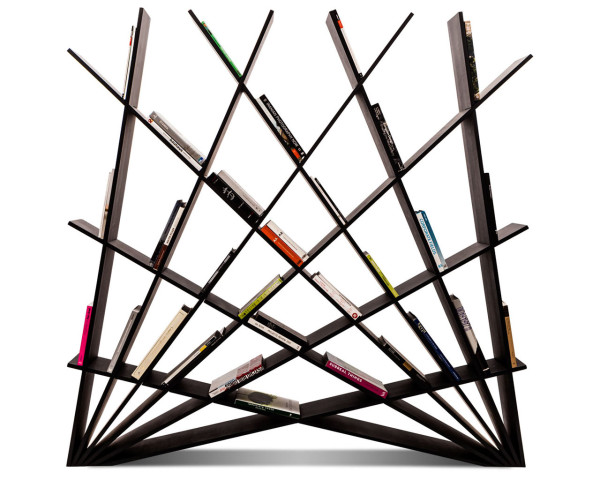 CHEFT Collection Bookshelf by Maryam Pousti of Studio Pousti
Composed of slanted boards, this unique shelf was inspired by Persian architectural patterns.
Liber A Bookcase by Tonelli
A complex, maze-like bookcase made out of clear glass with a mirrored base to reflect light.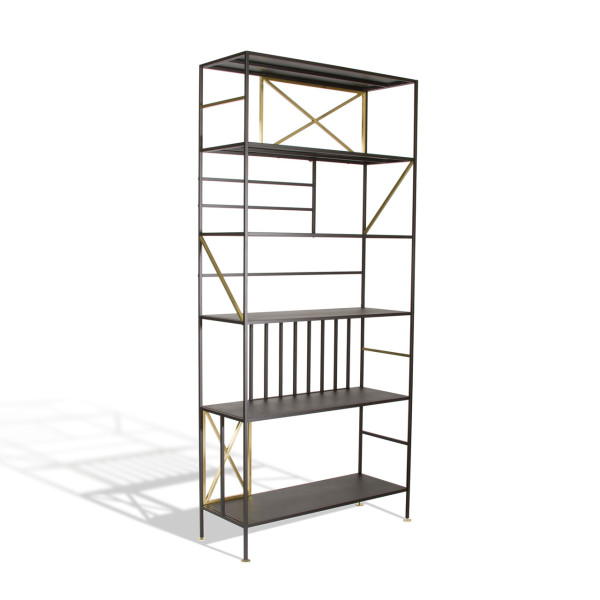 Prairie Vertical Bookcase by Sauder Boutique
A black powder-coated and metal-plated, brushed bronze bookcase with horizontal, vertical, and diagonal bars for accents.
SHILF Shelving Version 4.0 by Blu Dot
A modular system that lets you combine steel components together as you like, all without tools or hardware.
Sundial by Nendo for Kartell
A glossy black frame holds satin-finished or transparent dividers that are set at slightly varying angles to mimic sundial shadows.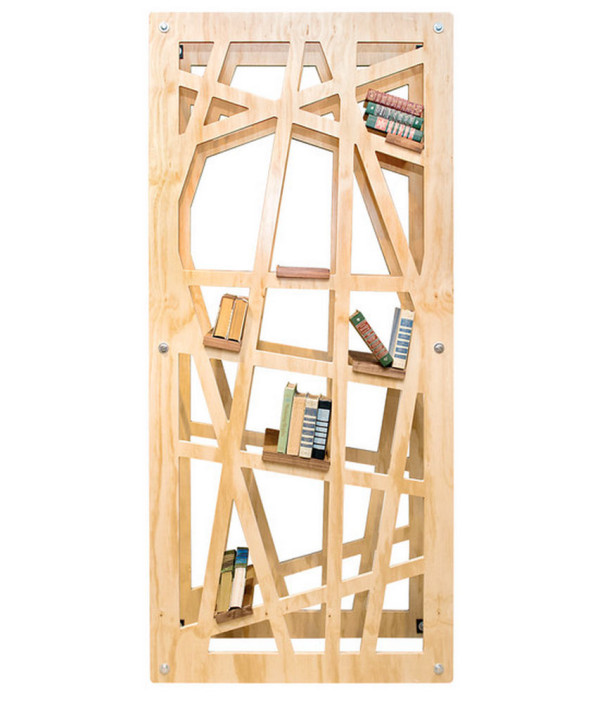 Funky Bookshelf by Shiner International
A web-like design crafted out of plywood that can be used vertically or horizontally.
Delta 005 by TemaHome
A large bookcase composed of slanted and vertical boards that hold shelves in between.
REK Bookcase by Reinier De Jong
This clever bookcase grows as your book collection grows. The more books you acquire, simply slide the structure out to create more space.