The partnership between Korean electronics giant Samsung and Yves Béhar's design firm fuseproject continues to be a fruitful, if not unexpected creative outlet for envisioning the television beyond an electronic device. Their latest endeavor, The Frame, takes a more artful approach to what we watch.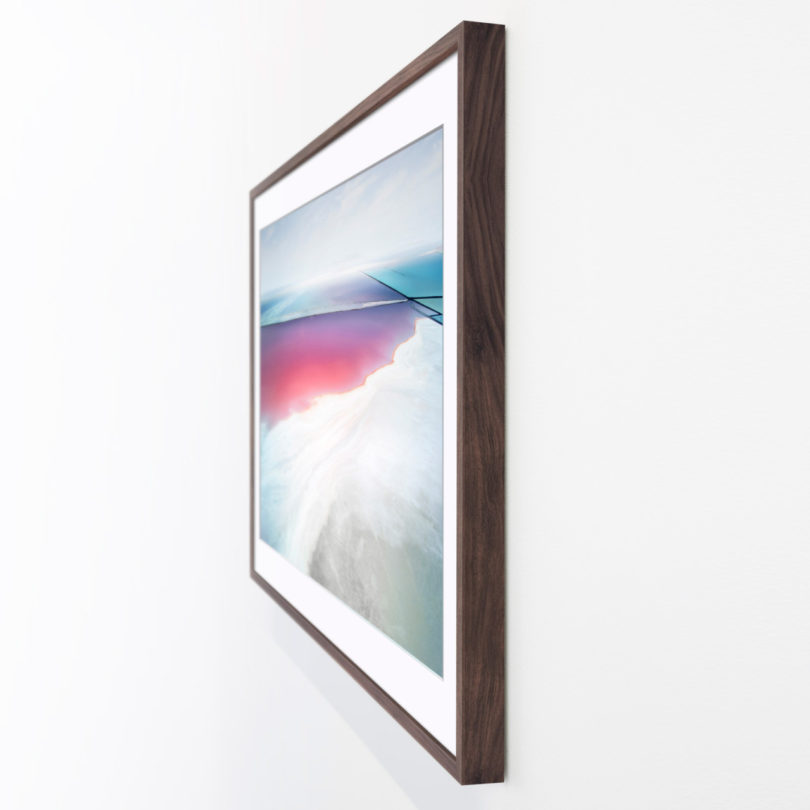 A large 4K UHD display, The Frame is a television inhabited with a split personality. While on, The Frame is designed to operate like any other modern television for all binge-worthy content. It's when The Frame is switched off and into "Art Mode" the set reveals its more unique feature (though not wholly unique when considering the crowding market of digital art displays by the likes of Electronic Objects and Meural). Noting most televisions are watched for only a few hours per day, Samsung and Béhar equipped their television to showcase over 100 paintings and artwork from 38 different artists, including artist Barry McGee and photographer Todd Eberle. Each piece was scanned for digital display, the catalog is the curated vision of Bay Area art and culture consultant, Elise Van Middelem.
The Frame's more decor-friendly intentions are further delivered by the inclusion of a lone slim and transparent power cable and "No Gap Wall Mount" recessed wall solution, alongside the option to customize the television with interchangeable bezels and an optional Studio Stand when wall mounting isn't an option. Supplied Near-Invisible Connection and No Gap Wall Mount permit clean installation into any living space.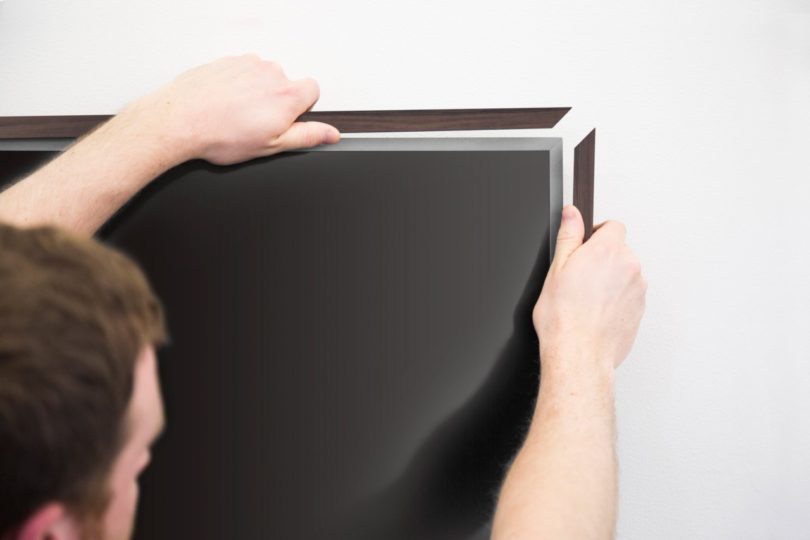 Slated for spring 2017 availability**, we hope Samsung brings The Frame's artistic intent and gallery feature to all of their smart televisions via software/firmware upgrade.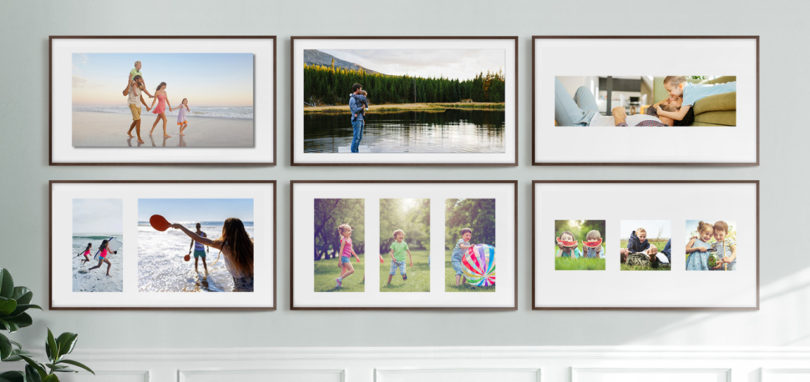 ** The Frame will be available in two sizes, along with optional bezels in white, beige and walnut shades of wood:
55-inch model, priced at $1,999; bezels priced at $199.99
65-inch model, priced at $2,799; bezels priced at $249.99