Color Case for iPhone 5 is a minimal design created by Cloud&Co for Korean company 11+. The focus of 11+ is to provide beautifully designed, high-quality products for the masses. Too often are good designs forgotten because of their unreasonably high costs or impossible attainability. In addition, 11+ donates a percentage of its proceeds to UNICEF 's Gift of Water Campaign, which provides water-related aid to those in need.
Color Case is a prime example of 11+'s competencies for modern design. Sleek, functional, and minimal, Color Case uses a carefully selected palette of Pantone colors to protect the newest iPhone. The case is produced in polycarbonate, and although simple in appearance, the details that compose this articulately designed case are abundant. The Color Case features protective side buttons and a scratch resistant surface that is waterproof as well. Even the inside cover of the case has been carefully examined – it includes the alphanumeric color code of the Pantone color used on the casing.
There are an inordinate amount of phone cases and accessories to choose from for the iPhone 5. It takes a lot for a design to catch my eye in such a saturated market, but this case is unique in its color selection and quality. The colors include true blue, sea blue, candy pink, pale mint, forest green and pure white.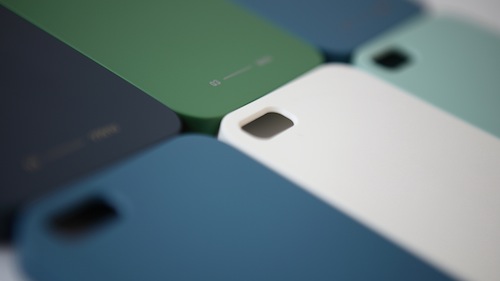 Design From Around The Web