House H is a minimal home located in Nagoya, Japan, designed by Mattch. The house is situated on the corner of a residential area, surrounded by low-rise buildings. The total area of the site is approximately 116 sqm, and runs adjacent to a parking lot. The owners of the home are founders of a wholesale paint company, thus the unique waterproof coating on the exterior of the home.
The architecture of the home is unique in that the roof slopes downward with a slight curvature running toward the front. The architects also focused heavily on providing ample natural lighting into the interior space. Ceiling windows are littered across the dining room and kitchen, transmitting an abundance of light to these high-traffic areas within the house.
I love how at the peak of where the roof connects is where the architects decided to place the skylights. The gently curving rooftop was designed to spread the light evenly across the entire space. Also interesting is the lofted space that is split into two different areas, which can be used as an office space, or even as bedrooms.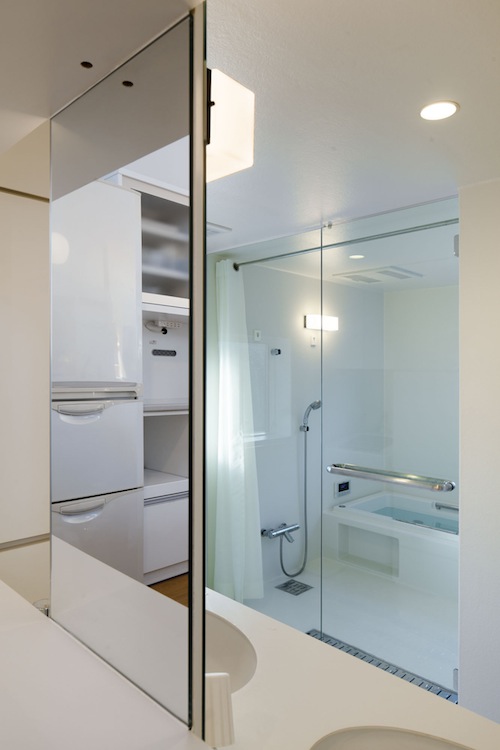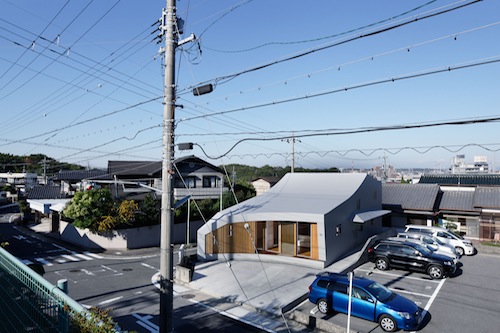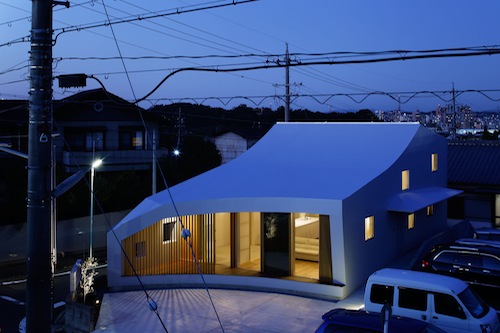 Design From Around The Web