Leo is on vacation this week, so let's take a look back at a few Skim Milk posts. Here's a roundup of minimalist apartments:
KGA by Dash Marshall – a white-on-white home that loses hallways to create larger living spaces.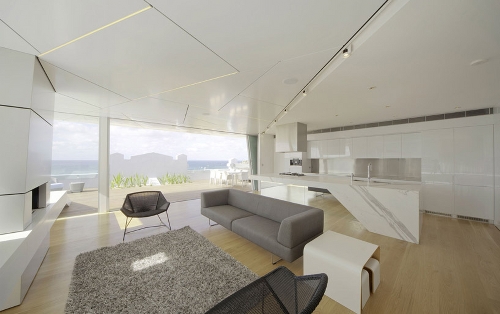 Bondi Penthouse by Brian Meyerson Architects – exterior steel cladding and interesting geometries both inside and out.
Warborn Apartment by Caiano Morgado Arquitectos – a home with amazing views that radiates tons of warmth.
FNS Apartments by Reinhardt Jung – an apartment with moving walls and built-in furnishings.