Stencil is a minimalist design created by Tokyo-based firm Nendo. The wristwatch is inspired by the drafting instruments utilized by draftsmen for creating precise plans and drawings. As a successor to the draftsman01, otherwise known as "Scale," the draftsman02 "Stencil" suggests muted color tones with an even simpler form than its predecessor.
As a tribute to its moniker, the watch's hour markers are laser cut directly into the crystal, as opposed to having it printed on the face. The designers describe this idiosyncrasy as an inspiration for wearers to become aware of the time that they measure for themselves, as opposed to simply following time measured by others.
The colors of the watch also resemble colors commonly used for stencils: sky blue, light tan, and frosted clear. Stencil is packaged within black inset foam inside a simple black box, giving more emphasis to the design of the watchface. The watch is available in two sizes, and will be sold exclusively at Seibu department stores in Japan.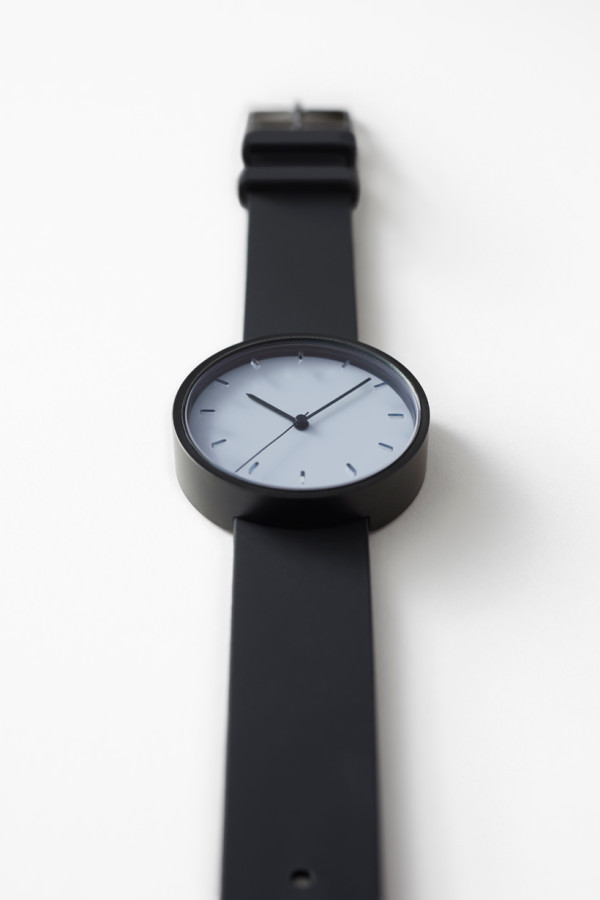 Photos by Akihiro Yoshida.