Inspired by the hair braids of the Carpathian gypsies, Budapest-based designer Agnes Kovacs created her line, called System and Form, which includes bags and a hat, all made from leather. The Carpathian people wear various styles of braids, from three, four, five, and even 22 branches, and only let their hair down on festive days. Typically Kovacs begins with a flat surface and with this collection, she formed the braids off the flat areas of the leather.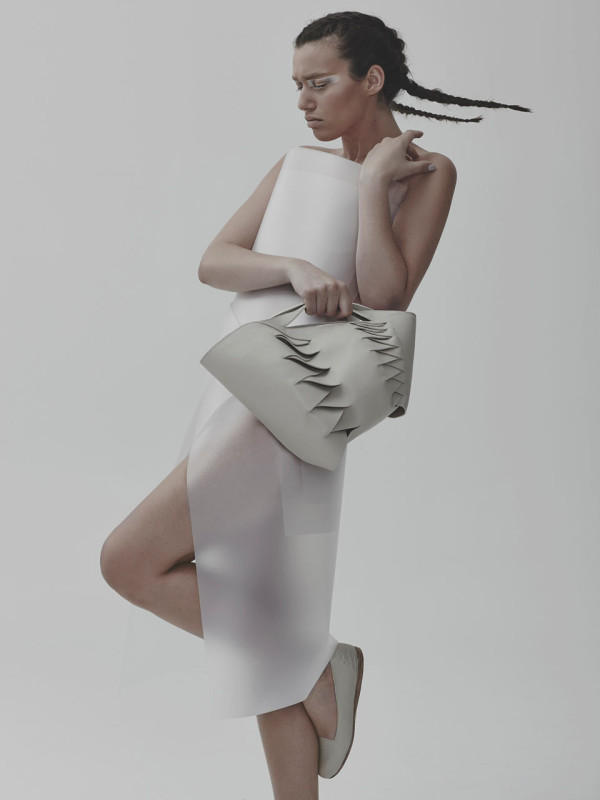 The sides of the leather are cut into different sized pieces and formed structures depending on the style of the braid. The woven details make the simple material really stand out.
From the designer about where the name came from:
The collection is based on a system that has an outstanding ability to create forms.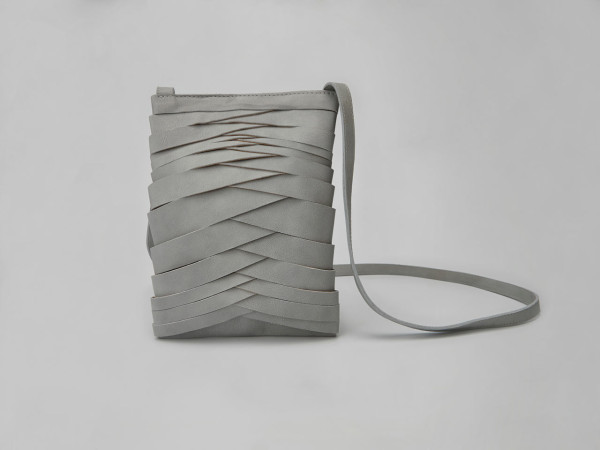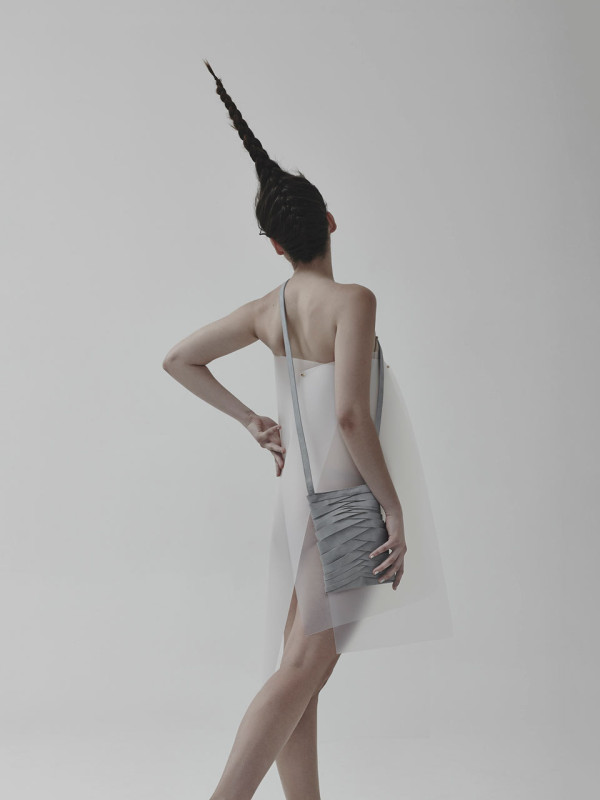 Photos by Gyorgy Karolyi – Flashback.