Take 5: 3D Printed Ceramics, a Bookstore That Sells a Single Book + More
Every other week we're inviting one of the Design Milk team to share five personal favorites – an opportunity for each of us to reveal the sort of designs we use and appreciate in our own lives from a more personal perspective. Founder + Chief Creative Officer Jaime Derringer returns this week for our Take 5 series…
Take 5: 3D Printed Ceramics, a Bookstore That Sells a Single Book + More
1/5 Photos
2/5 Photos
3/5 Photos
4/5 Photos
5/5 Photos
1. I discovered Arushi Jain through a newsletter, and I'm so glad I did because her music is incredible. She brings together modular synthesis and traditional Indian ragas resulting in otherworldly ambient soundscapes. Take a listen to her Boiler Room set above.
2. I'm really loving these pieces from førs studio, new in the Design Milk Shop, especially in this creamy peach tone. I've started drinking (decaf) tea every evening so I can see myself using this on the daily.

From The Shop
3. My obsession with anything quintessentially Japanese continues with the discovery of Morioka Shoten, a bookstore in Ginza, Tokyo that sells only one book. Each week, Yoshiyuki Morioka – who considers books to be art – selects a single book to share with customers, a hyper-focused curated retail experience. The space also serves as a meeting place for the community (in non-COVID times) with live events and an art gallery.
4. BJOOKS. I just received a shipment of these books in the mail from Bjooks and I can't stop leafing through them. These beautifully-designed books are like graphic eye candy for people who love modular synthesis and electronic music equipment. There are four books in the series thus far: PEDAL CRUSH, PATCH & TWEAK, PUSH, TURN, MOVE and PATCH & TWEAK With Moog.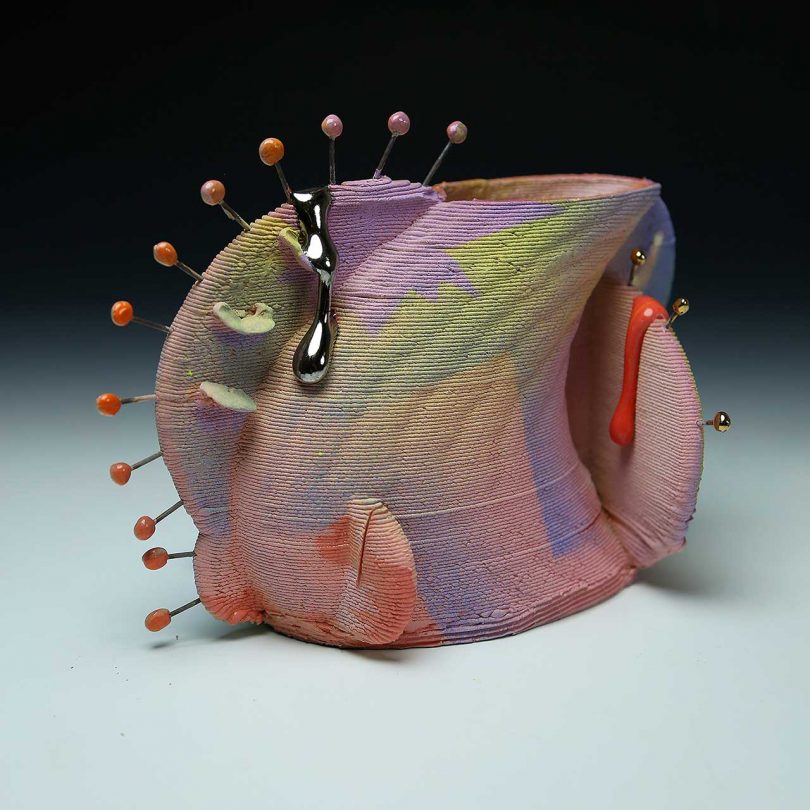 5. Jolie Ngo ceramics! Jolie Ngo, who just completed her time at RISD is on to an MFA at Alfred University and is making the most of our continued obsession with ceramics with her undersea-inspired 3D printed creations, which I can't get enough of on Instagram – follow her @jolienope.