Take 5: A Pencil Filled with Pencils, Airpods Max + the Surface Laptop 4
Every other week we're inviting one of the Design Milk team to share five personal favorites – an opportunity for each of us to reveal the sort of designs we use and appreciate in our own lives from a more personal perspective. Technology Editor Gregory Han returns this week for our Take 5 series…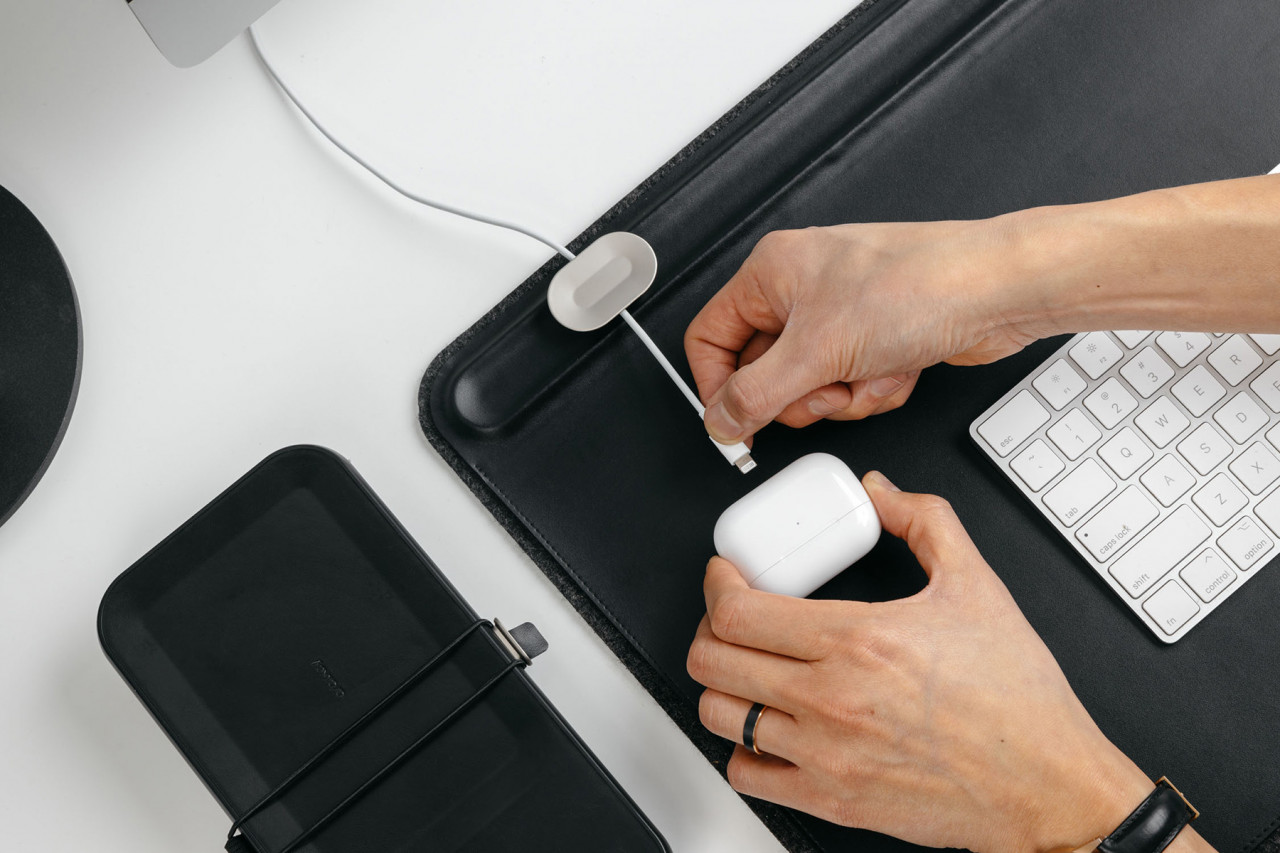 Take 5: A Pencil Filled with Pencils, Airpods Max + the Surface Laptop 4
1/4 Photos
2/4 Photos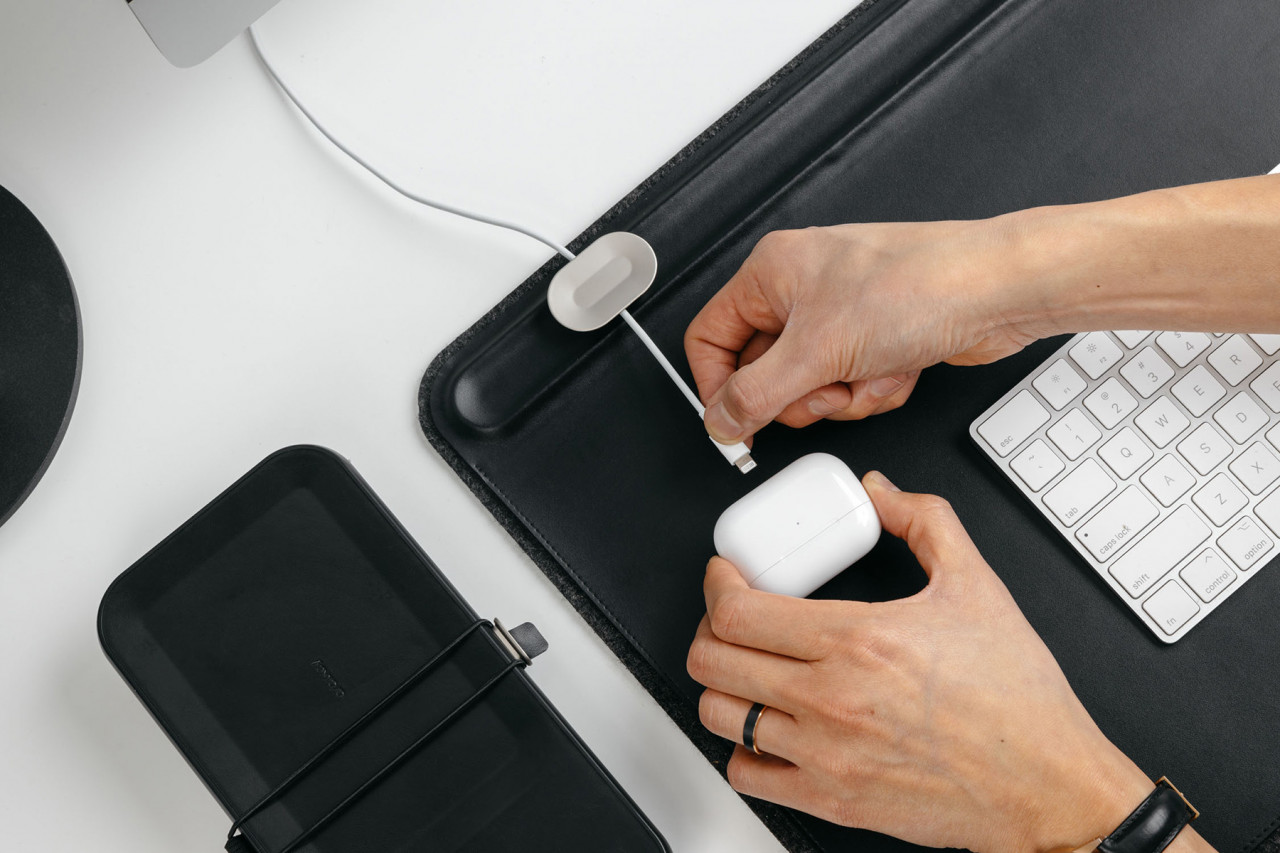 3/4 Photos
4/4 Photos
1. Musgrave Pencil Company Heritage Collection
Even though I'm typically someone who embraces technology, there are certain luddite tendencies that I continue to hold onto, including a lifelong love affair of pencils and pens. Musgrave Pencil Company's 12 pencils Heritage Collection appeals to this affinity in joyous fashion, allowing me to enjoy a pencil for every month of the year stored within an enormous 13th pencil. I only wish the "eraser" end really could be used as the real thing.
2. Iris van Herpen Earthrise Collection
One of the most exciting developments that has been picking up steam in fashion is the incorporation of recycled materials gathered from the vast amounts of discarded plastics and microplastics polluting our oceans. I was blown away by Iris van Herpen's latest collection 'Earthrise' showcased during Paris Haute Couture Week earlier this month. Each wondrous dress is crafted from Parley Ocean Plastic made from upcycled marine debris by Parley's Global Cleanup Network and inspired by the historic Apollo 8 moon landing. Otherworldly!
3. Apple AirPods Max
I knew these over-the-ear headphones would integrate seamlessly with my other iOS and macOS devices and computer, as well as exhibit the level of details and materials I expect from the Apple design team. In both cases, the AirPods Max does not disappoint (the magnetic ear cups snap in place to ASMR-delight and the Apple Watch-inspired crown dial feels just as good as both a dial and button). But AirPods Max's excellent active noise cancellation arrived as an immediate surprise, a boon for anyone who needs to block out distractions during the work day. The buffer of silence the AirPods Max produce is noticeably improved in comparison to my older generation Sony ANC cans and I find myself putting them on even without music on. I've just started delving into tracks engineered with the newly released Spatial Audio treatment, and am curious whether adoption will become more widespread beyond the current limited catalog of tracks, but it does warrant re-listening to a few favorites with a new ear for detail.
4. Orbitkey Desk Mat
It's a year later and I'm still using, and rather pleased with, Orbitkey's desk mat at home. The vegan leather has held up well, and it still looks new despite more than a few instances of spilt coffee. What I appreciate most is the desk mat's clutter-preventative integrated channel alongside the Magnetic Cable Holder to keep my USB cable from wandering off willy-nilly. A desk mat can seem like frivolous accessory if you're already using a mouse pad, but once you get used to the larger real estate offered by the Orbitkey, alongside its smooth mousing surface, it's near impossible to go back. And it's also satisfying to write upon when using a pen.
5. Surface Laptop 4
I've been working more and more on Microsoft's newest iteration of their 13-inch touch-enabled laptop, partially to get acquainted with the ins and outs of the Windows 11 beta alongside testing a few PC-only peripherals. But also because I've increasingly made it a goal to work away from my desk, and for this purpose the Surface Laptop 4 has become a favorite go-to computer for working from the sofa while watching the NBA Playoffs/Finals, at the dining table or even from the backyard. The battery lasts forever, it's equipped with a very good feeling keyboard and solid trackpad (admittedly, I stubbornly still like pairing it with a portable mouse while working at a table), the Sandstone finish is beautiful and the build quality makes it painless to migrate from a MacBook Air and back without feeling the usual jarring transition from a Mac to Windows machine. It's also rocking a Pride-ful skin.