Take 5: Bridge Installation, an Ombré Suitcase + Embroidered Landscapes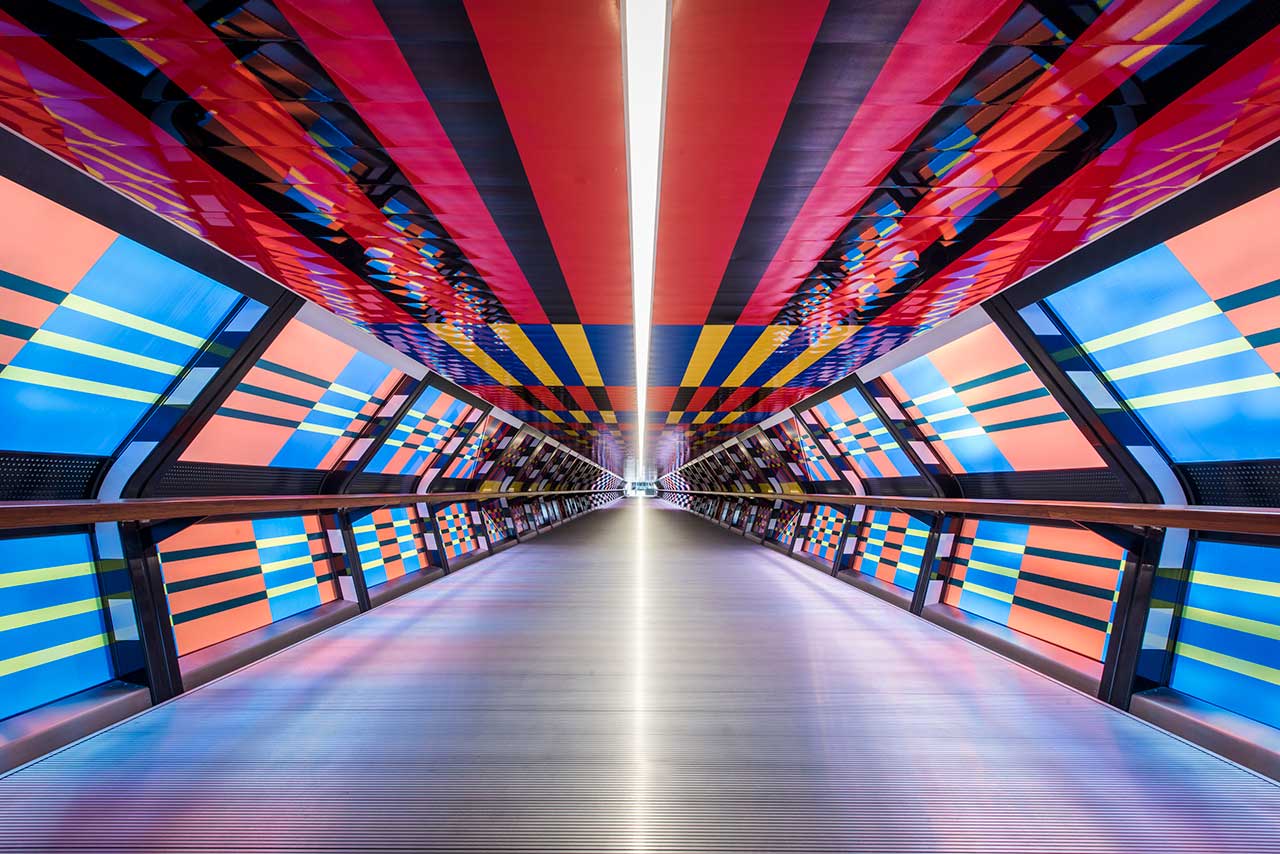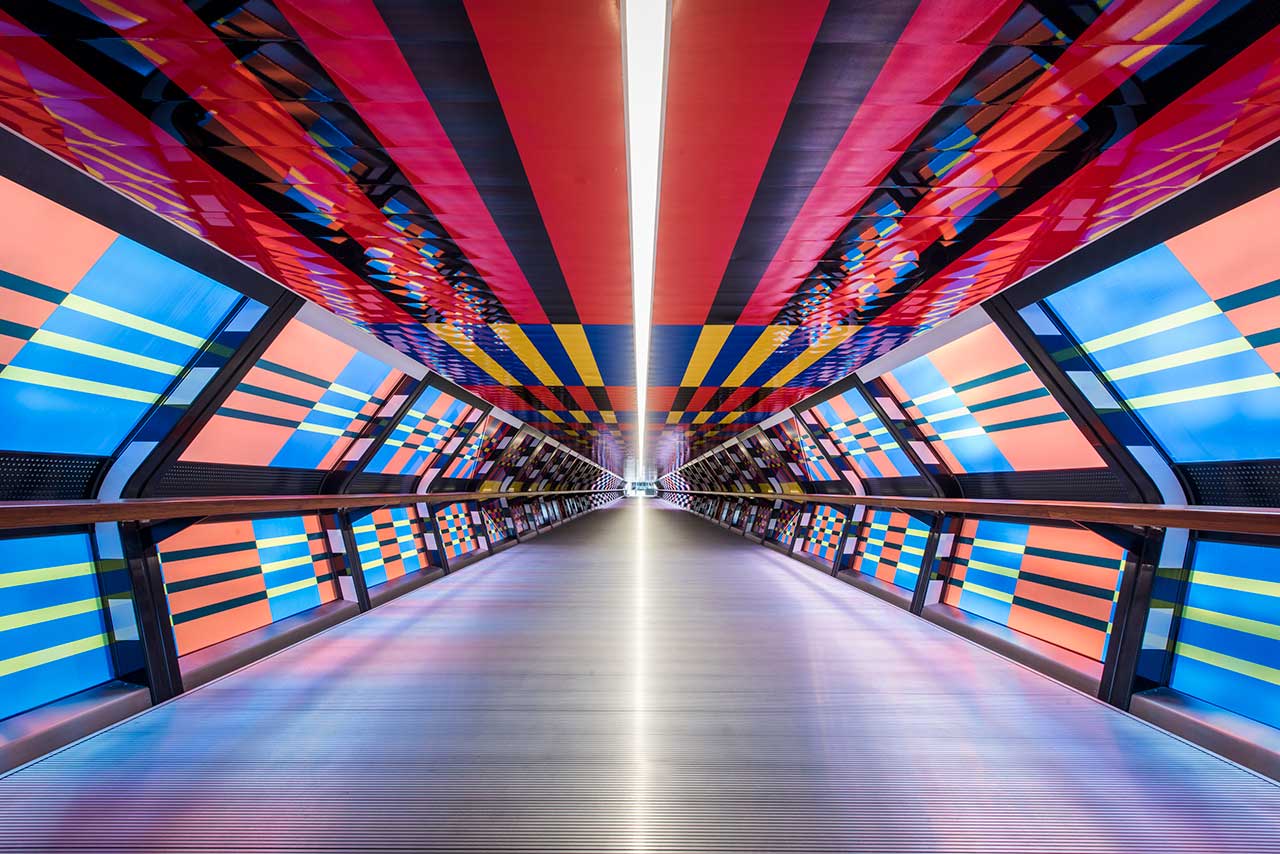 Take 5: Bridge Installation, an Ombré Suitcase + Embroidered Landscapes
1/6 Photos
2/6 Photos
3/6 Photos
4/6 Photos
5/6 Photos
6/6 Photos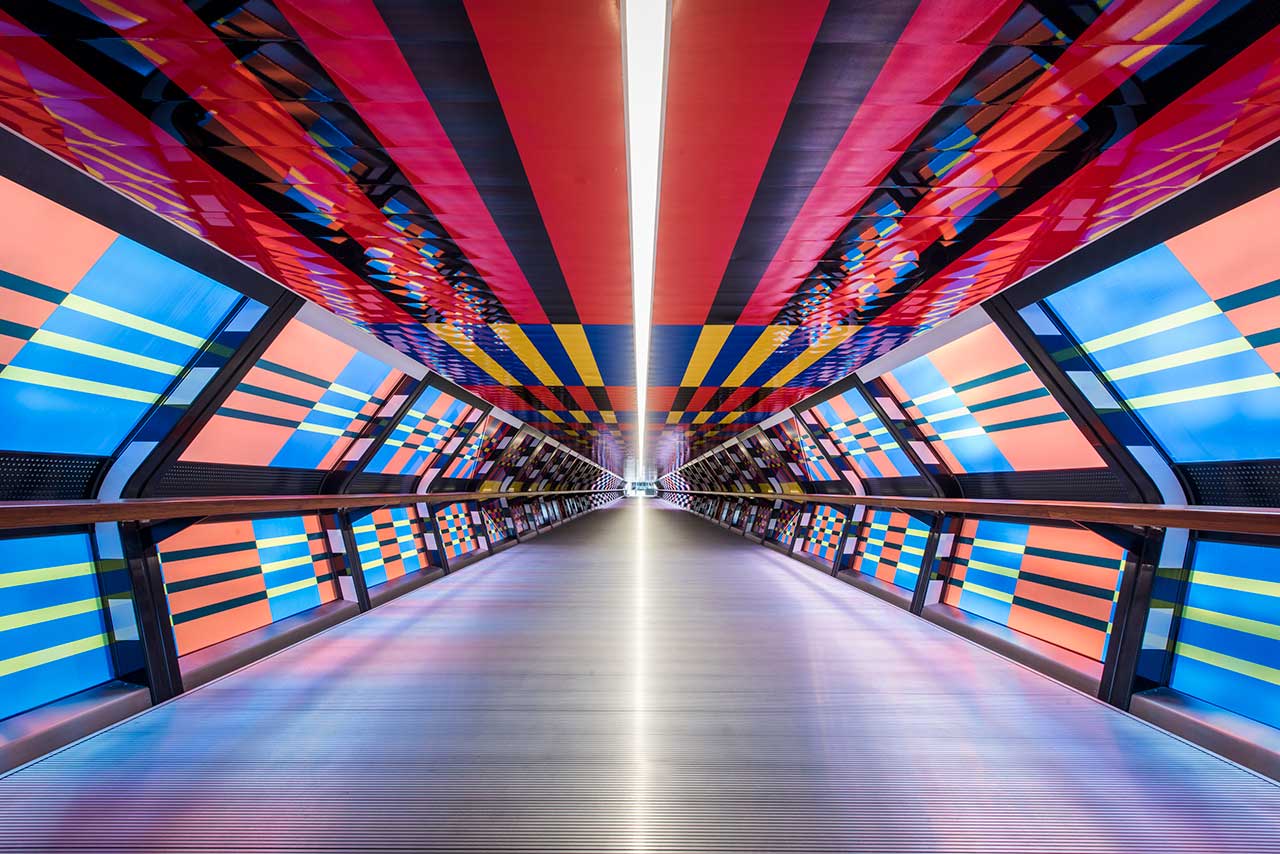 Every other week we're inviting one of the Design Milk team to share five personal favorites – an opportunity for each of us to reveal the sort of designs we use and appreciate in our own lives from a more personal perspective. Editorial Director Caroline Williamson returns this week for our Take 5 series…
1. Futuristic bridge installation in London by Camille Walala
Camille Walala was one of the over 200 artists invited to participate in the London Mural Festival which includes 75+ large-scale murals painted throughout London. Walala took over the Adams Plaza Bridge in Canary Wharf and transformed it into a futuristic installation in technicolor that has to be awe-inspiring when passing through.
2. JWDA Table Lamp by Jonas Wagell for Menu
I've owned this lamp for a few years now and it's easily become my favorite. I love the light grey concrete and brass together, and the soft glow that it emits. I keep it on my dresser in my bedroom because I like how I can dim it when I just want a little bit of light or turn it all the way up when I need more light.
3. Embroidery by Jordan Nassar
I've been obsessed with Jordan Nassar's embroidery work for a few months now after spotting it on Instagram. He creates geometric patterns reminiscent of motifs from traditional Palestinian embroidery, a nod to his Palestinian heritage. The Brooklyn-based artist's abstract, landscape-like works feature tonal color changes making the 'paintings' completely mesmerizing.
4. Chairpedia: 101 Stories of Chairs
Published by La Fábrica, Chairpedia is a cool new book released by Andreu World that explores the history and stories behind some of the most iconic chairs from all different brands. If you love design, you'll love hearing about each of these 101 chairs told by design, architecture and art experts in a fun, entertaining way, and then seen through 101 illustrations, 21 portraits and 245 chair drawings by Antonio Solaz.
5. The Away collaboration with Rashida Jones
Despite having 4 suitcases currently gathering dust due to the global pandemic, I've been crushing on this limited edition ombré suitcase Away released as part of a collaboration with actress Rashida Jones. Navy blue transitions into a teal color on the outside, while the inside features a happy purple and red combination that's bound to make travel (when we can travel again) and packing more fun.