Take 5: Squished Sewn Flower Art, Sustainable Toothpaste + More
Every other week we're inviting one of the Design Milk team to share five personal favorites – an opportunity for each of us to reveal the sort of designs we use and appreciate in our own lives from a more personal perspective. Senior editor Kelly Beall returns this week for our Take 5 series.
Take 5: Squished Sewn Flower Art, Sustainable Toothpaste + More
1/5 Photos
2/5 Photos
3/5 Photos
4/5 Photos
5/5 Photos
laēlap's crewneck sweatshirt for dogs is one of the cutest things I've seen so far this year. My Yorkie/Chihuahua mix owns the the green version and the French terry knit fabric just looks so comfortable and easy to wear. Maybe the best part is that laēlap will personalize your pup's sweatshirt with their name in chainstitch on the back right shoulder to make it unique. Each piece is made from upcycled fabric scraps and features a V-detail at the neck, a classic touch as well as a nice accommodation for their collar and tags. The Noma crewneck is available in purple, sky blue, navy, and green.
I became crazy about Hamlyn's art the moment I set eyes on it – particularly his hand-sewn flowers squished between glass. Much of Hamlyn's work moves between the handmade and digital fabrication, along with the juxtapositions that can occur between hard and soft. Not only are these particular pieces surprising, they're recognizable and familiar in a bizarrely exciting way. Hamlyn describes his work best as "this delicate interplay between materiality, scale, and context [that] are intrinsic to the simultaneous creation of mystery, familiarity, and deception."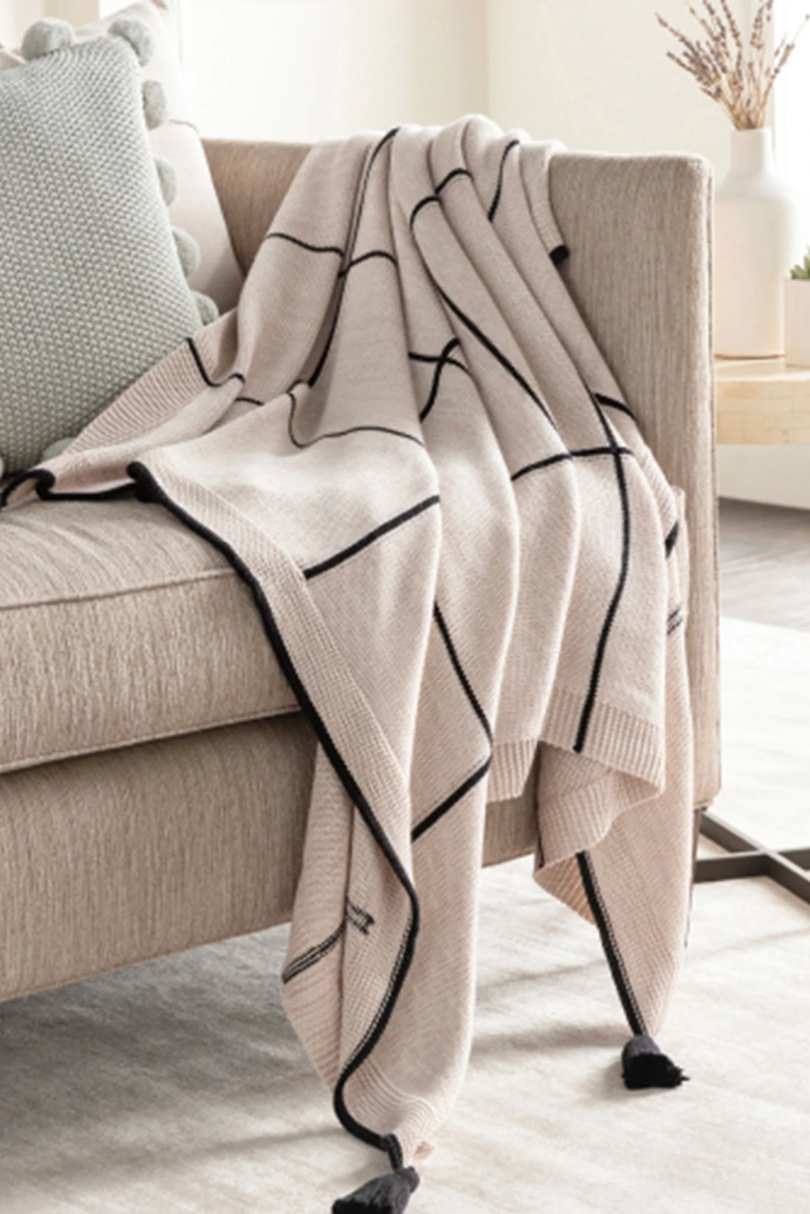 I'm an admitted blanket-o-holic. I own way more blankets than any one person has the right to and my entire family is this same way. That said, I'm always open to adding to my collection! The Alfred cotton throw blanket from Resonnaire Home is soft, breathable, and the ideal medium weight. Woven by hand with 100% cotton in India, I already know it's going to be a year round staple in my living room because it looks just as good draped over the sofa when not in use as it feels to cozy up under.
When I learned that design and sustainability are core pillars of the brand Before, they had my attention. Their offerings include three types of toothpaste – classic, sensitive, and whitening – that feature fluoride and their highly developed SuperMint flavor that keeps your breath fresh for more than just the time it takes to brush. Dentist approved and full of clean ingredients, Before has the perfect amount of foam (not too much, not too little), is SLS- and paraben-free, and cruelty-free. The toothpaste tube itself is made of plant-based sugarcane and is 100% recyclable. I've been using the whitening version for the past month and recommend it whole-heartedly.
January seems like the ideal month for renewing the basics we use daily that have seen better days. Socks, underwear… and bath towels. I love Onsen's waffle towels for their superior absorption and textured Supima cotton that dries fast. Somehow these waffle towels get even better with age. The more they're washed the softer and more absorbent they get as the weave grows deeper with use. Onsen's waffle towels are roughly 30% lighter and 50% less bulky than the average terry towel – a perfect fit for those looking to gain every inch of extra space they can. The set that I have includes a bath towel, hand towel, and face towel, and comes in nine different colors.
This post contains affiliate links, so if you make a purchase from an affiliate link, we earn a commission. Thanks for supporting Design Milk!f