The DOMA House Modernizes a Traditional Japanese Element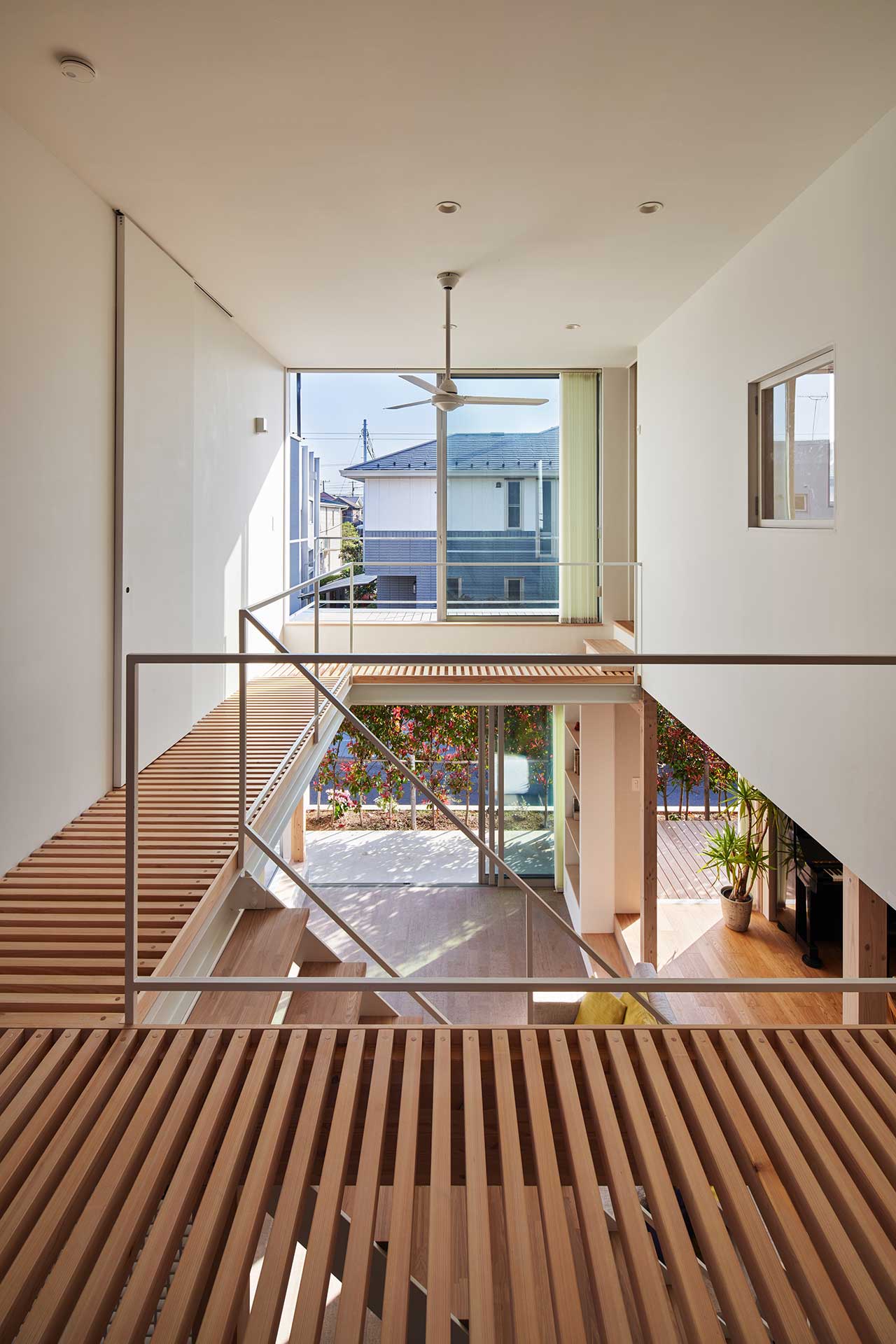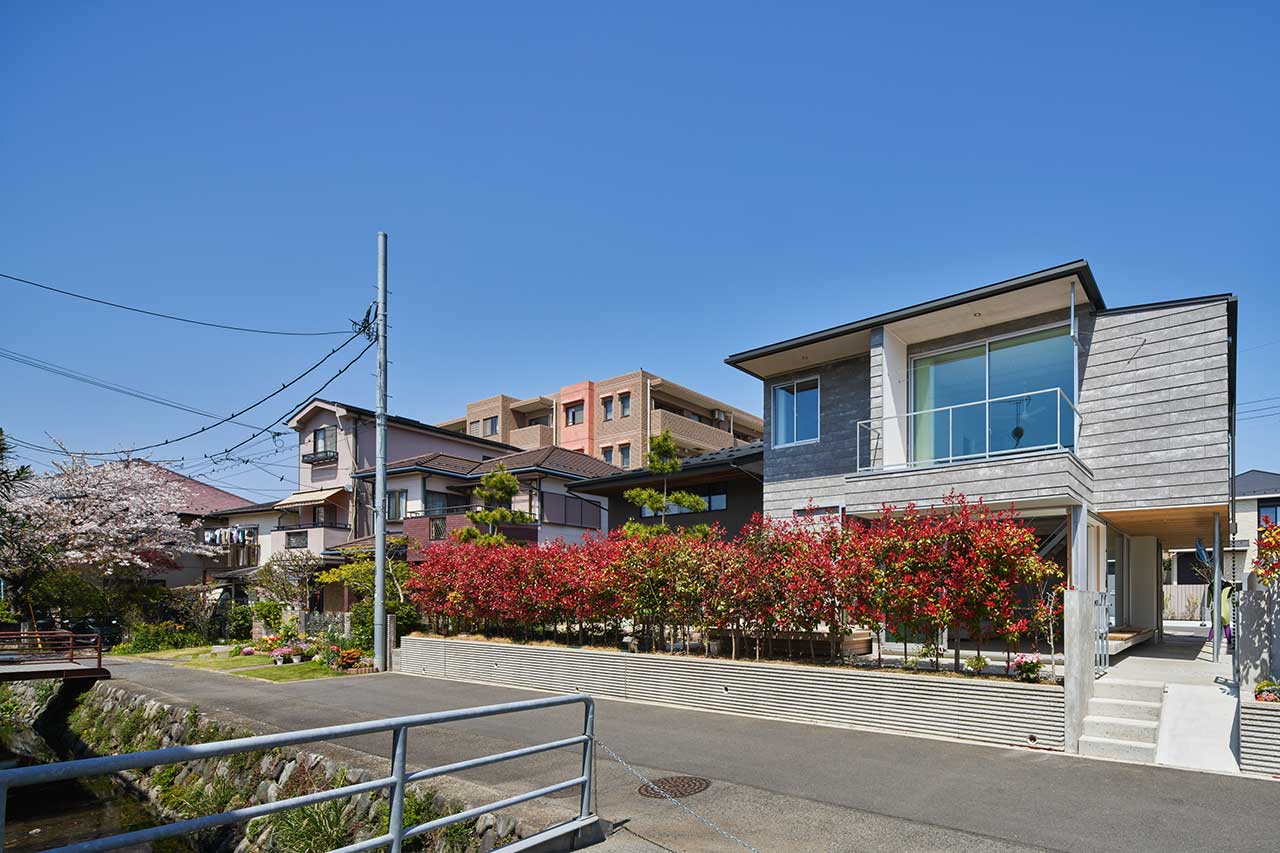 The DOMA House Modernizes a Traditional Japanese Element
1/23 Photos
2/23 Photos
3/23 Photos
4/23 Photos
5/23 Photos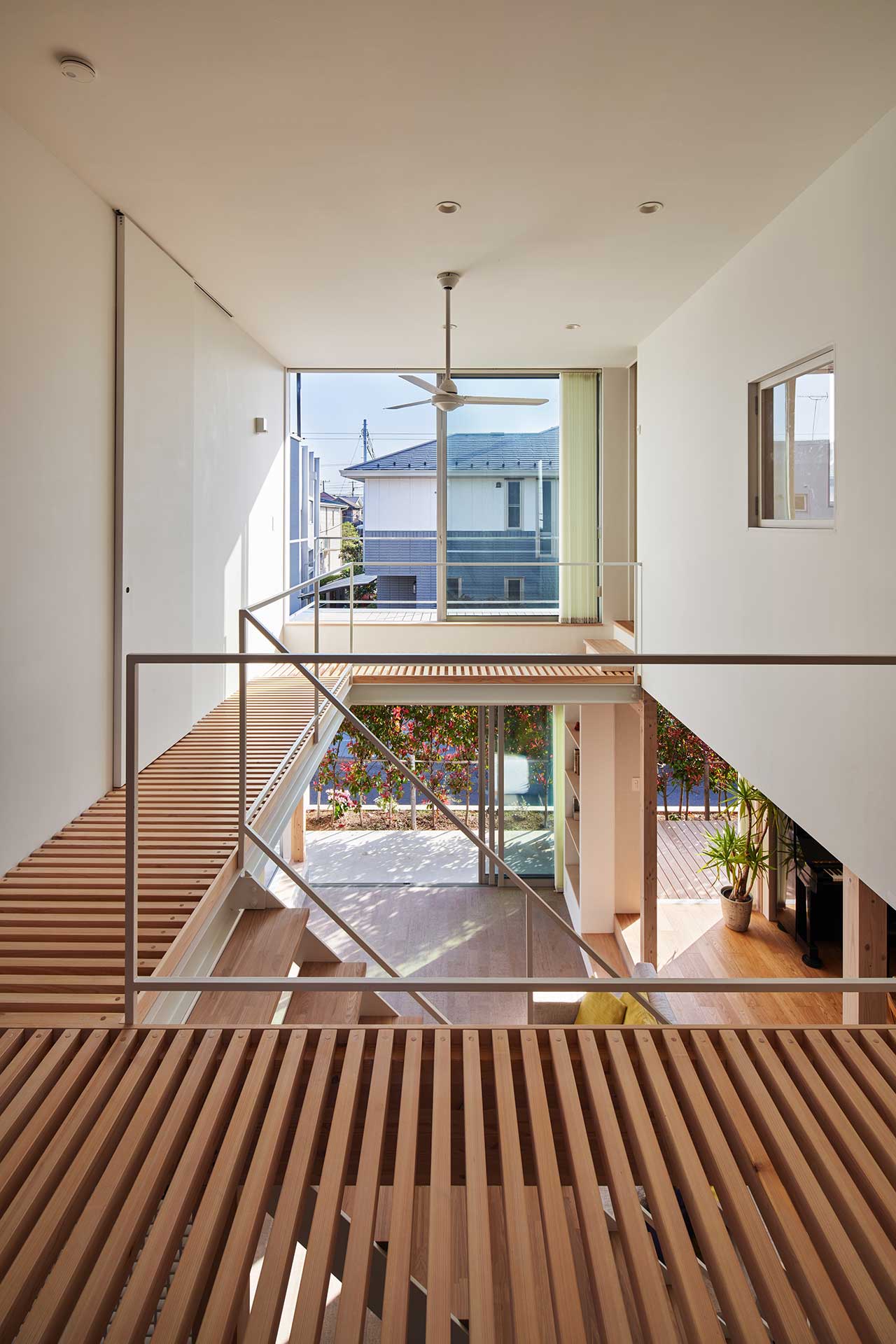 6/23 Photos
7/23 Photos
8/23 Photos
9/23 Photos
10/23 Photos
11/23 Photos
12/23 Photos
13/23 Photos
14/23 Photos
15/23 Photos
16/23 Photos
17/23 Photos
18/23 Photos
19/23 Photos
20/23 Photos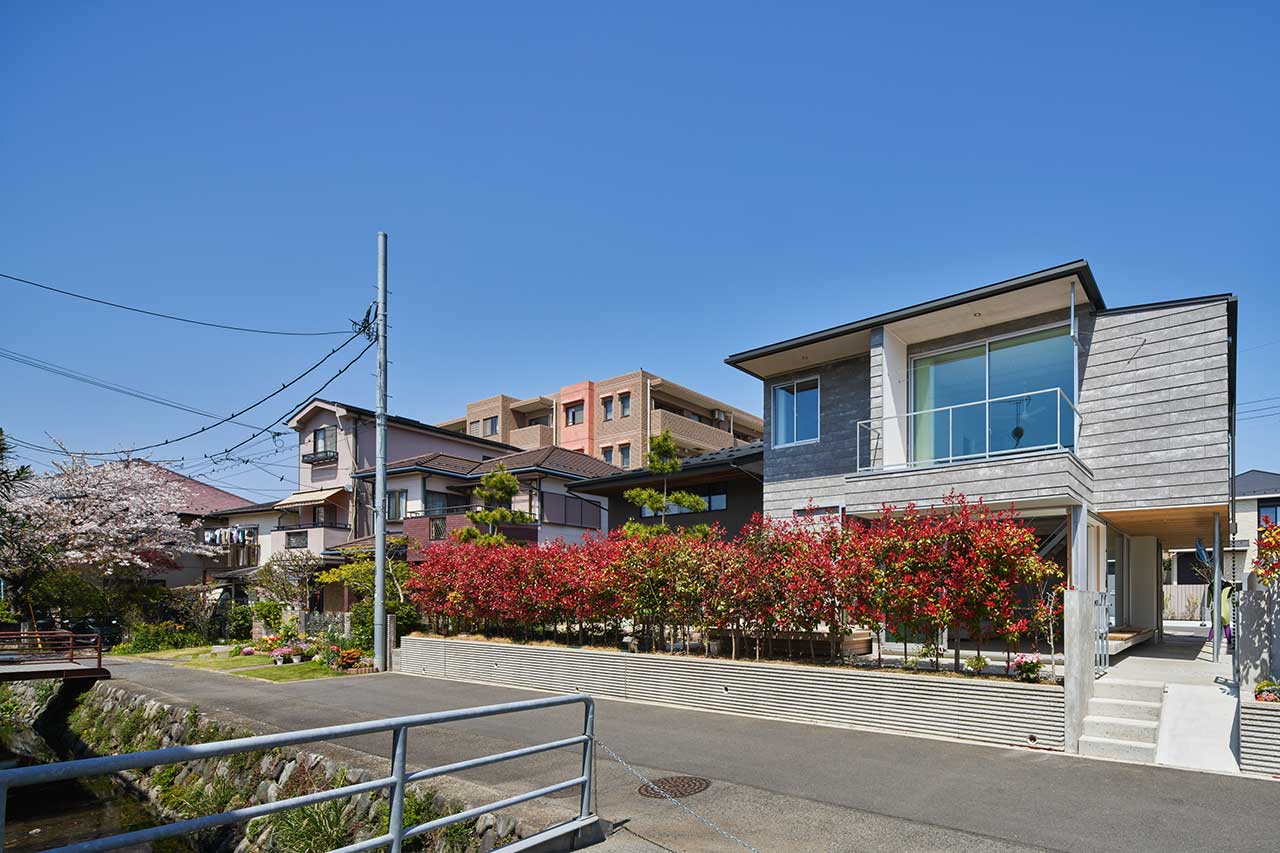 21/23 Photos
22/23 Photos
23/23 Photos
KiKi ARCHi and TAKiBI joined forces to design the DOMA House in Kamakura, Japan. The home offers a modern spin on the "doma," a traditional Japanese architectural design element which refers to the transitional space at the entrance of a Japanese home that joins the outside with the interior on different levels. In contemporary times, the "doma" has evolved to become an entry porch, which the architects expanded upon and extended the idea for the DOMA House.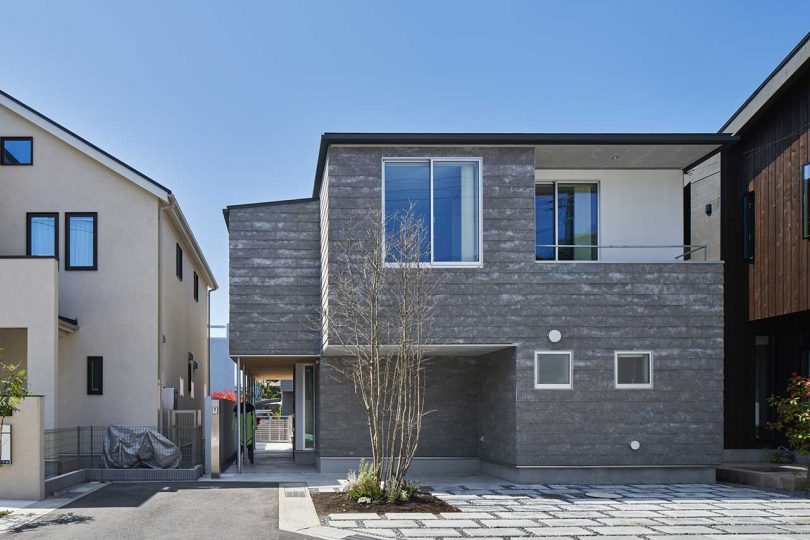 During the pandemic, the homeowner made the choice to leave the city behind and move his family to Kamakura, just an hour outside of Tokyo, to let his kids be kids. The home is situated between two streets with the sea nearby. When planning, the architects were inspired to design an "interacting house" that would allow the home to connect with the streets neighborhood, and nature. The side of the house that faces the sea opens up for the breezes and can remain open for a sense of continuous flow.
The exterior is clad in grey cement boards which have a stone-like, textured finish, while the interior features white walls and wood floors and design elements.
Designed for a modern family, the first floor operates as an open space for activities, with the courtyard, living room, dining room, and kitchen. In addition to being open for the ocean air, it allows the children to come and go as they play. A partially covered passageway connects the two streets and provides an outdoor space for the kids to interact with other neighborhood children.
A corner of the living room opens up with sliding glass doors making the interior feel larger.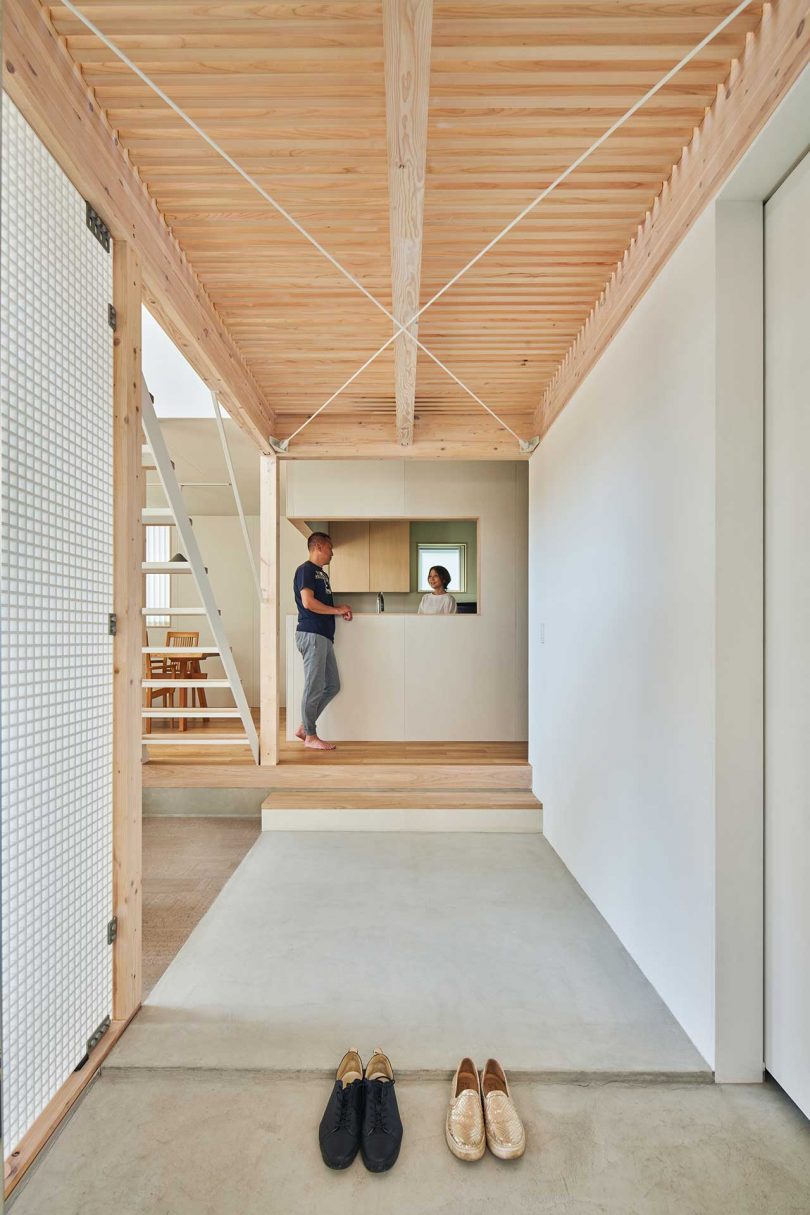 The home's main structure was built in just two days with experienced craftsman using both a concrete foundation and a traditional Japanese wooden structure where all the materials were numbered to make things go faster.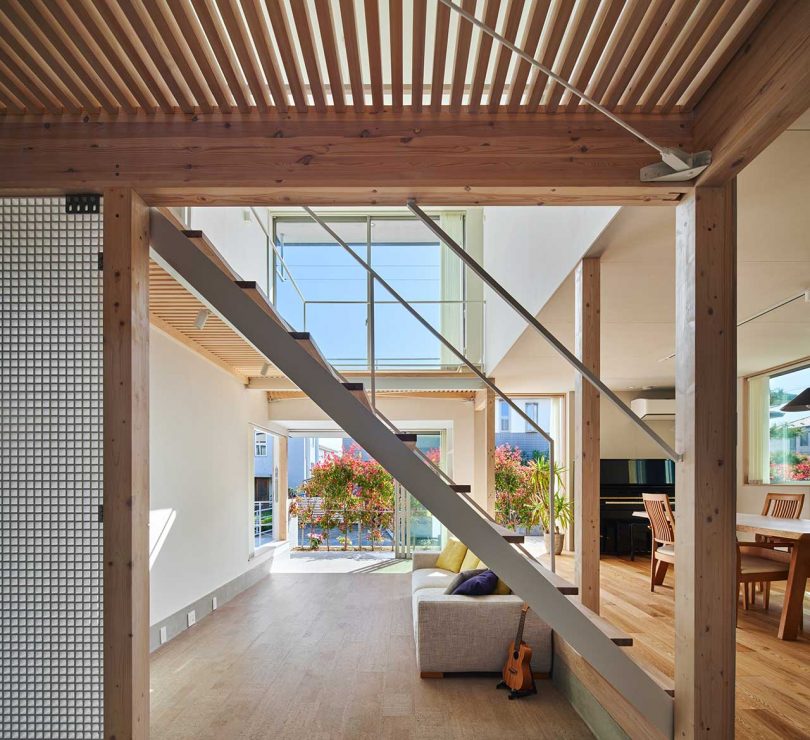 In the home's center, the ceiling becomes double height with an open staircase that connects to open slat walkways on the second floor. The void allows more natural light and ventilation throughout the interior.
The living room, which is a step down from the rest of the floor, is covered with a light cork flooring.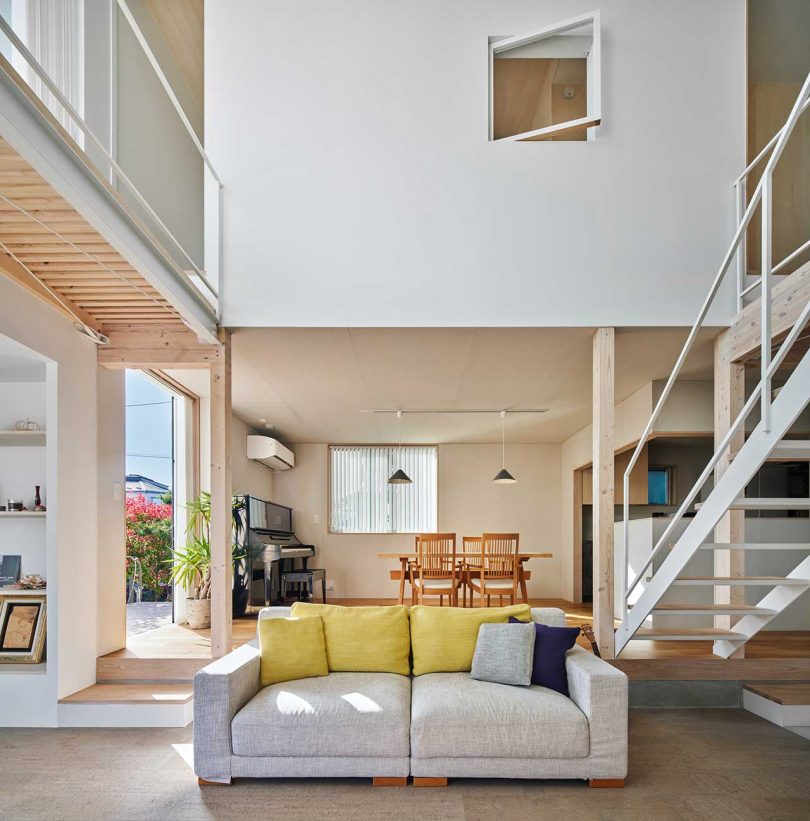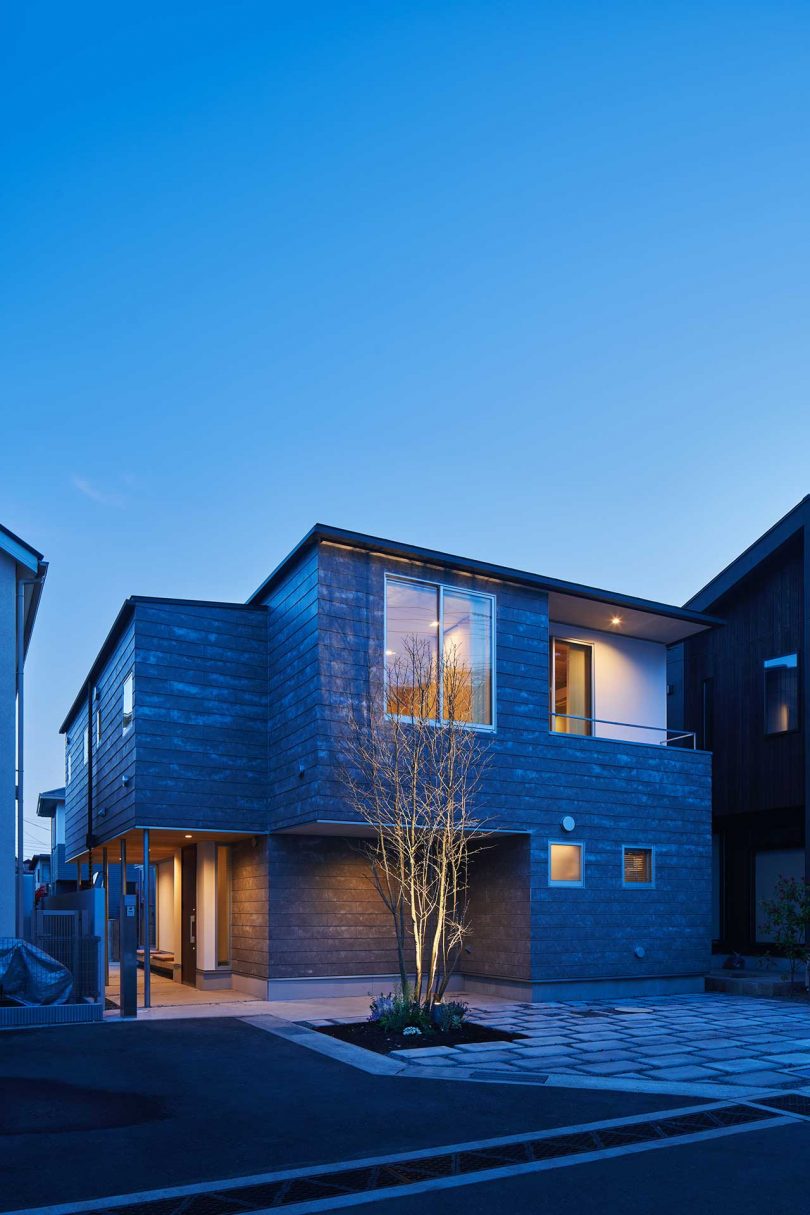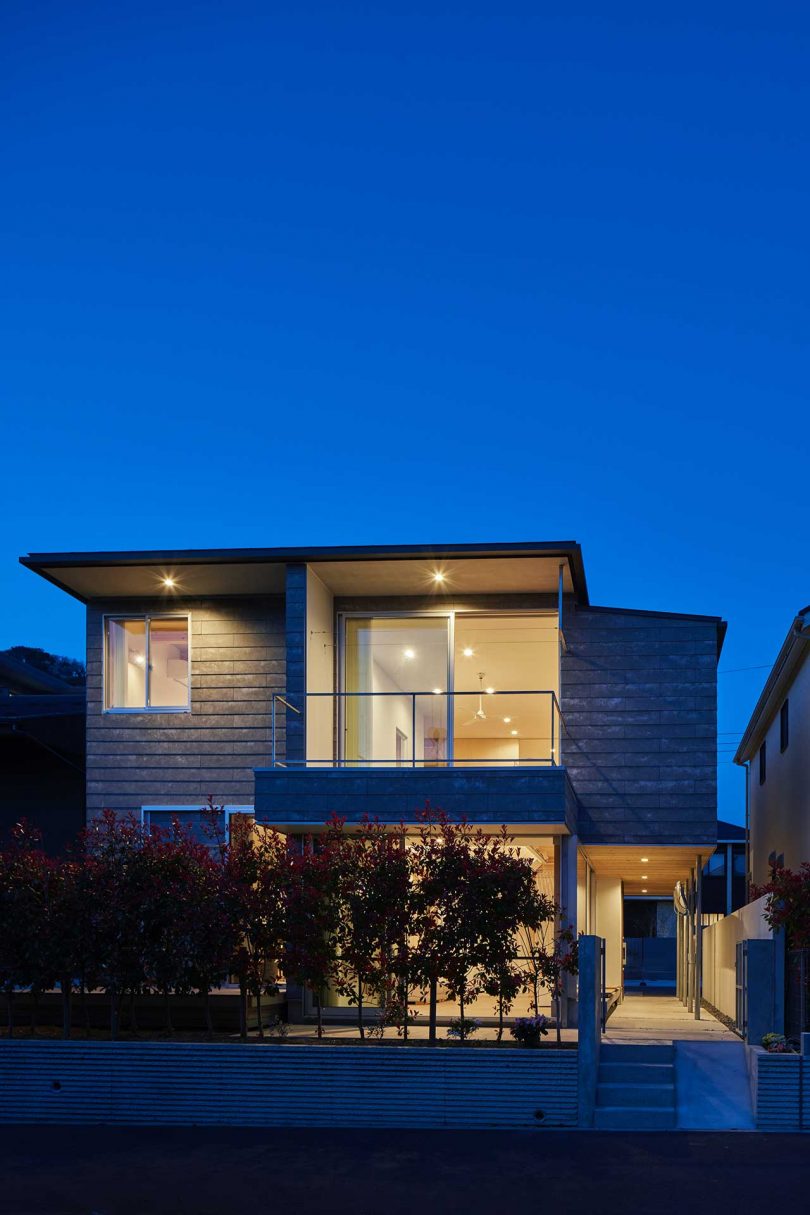 Photos by Koji Fujii.