The New Raw Uses 3D Printing To Create Sculptural, Multifunctional Furniture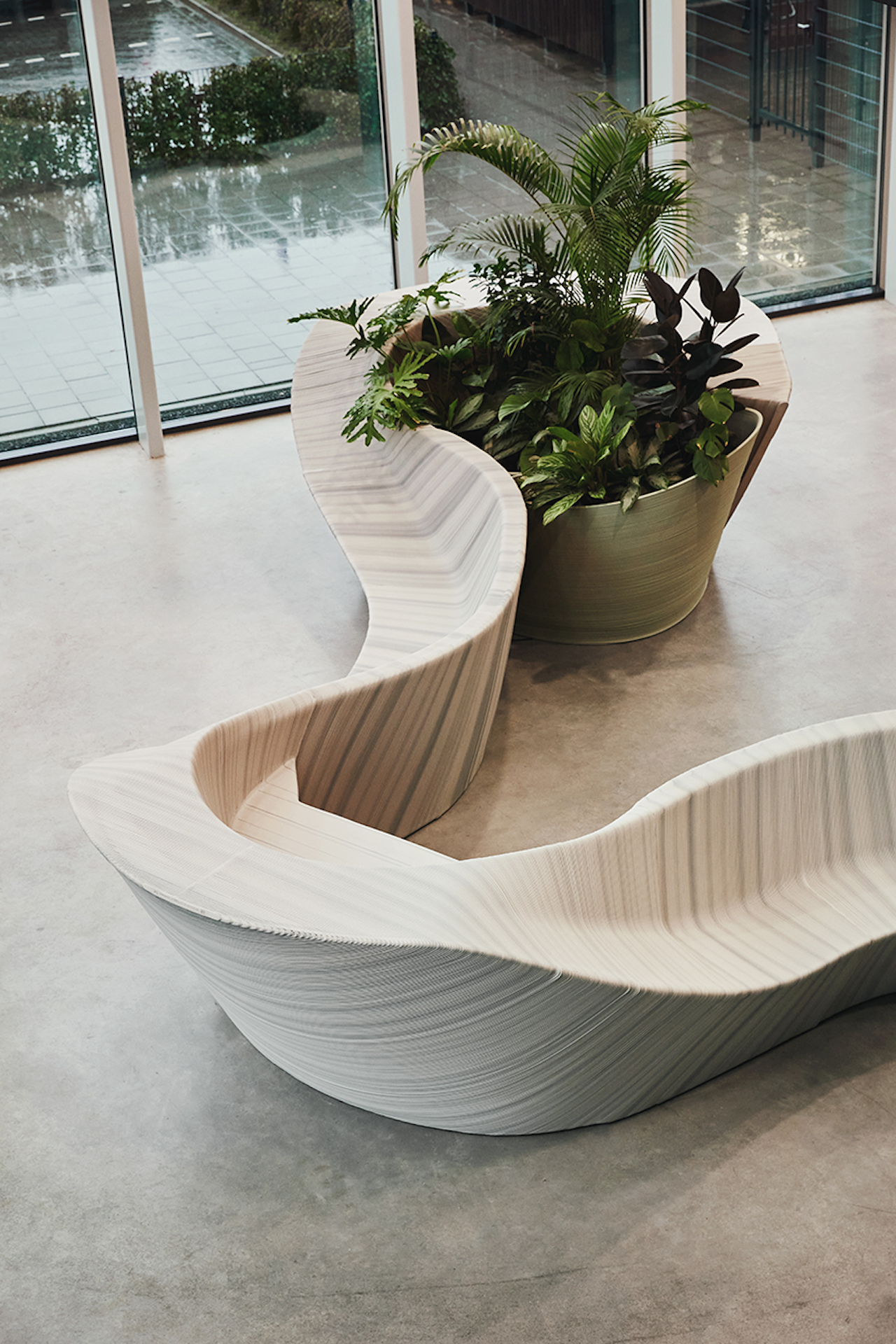 The New Raw Uses 3D Printing To Create Sculptural, Multifunctional Furniture
1/24 Photos
2/24 Photos
3/24 Photos
4/24 Photos
5/24 Photos
6/24 Photos
7/24 Photos
8/24 Photos
9/24 Photos
10/24 Photos
11/24 Photos
12/24 Photos
13/24 Photos
14/24 Photos
15/24 Photos
16/24 Photos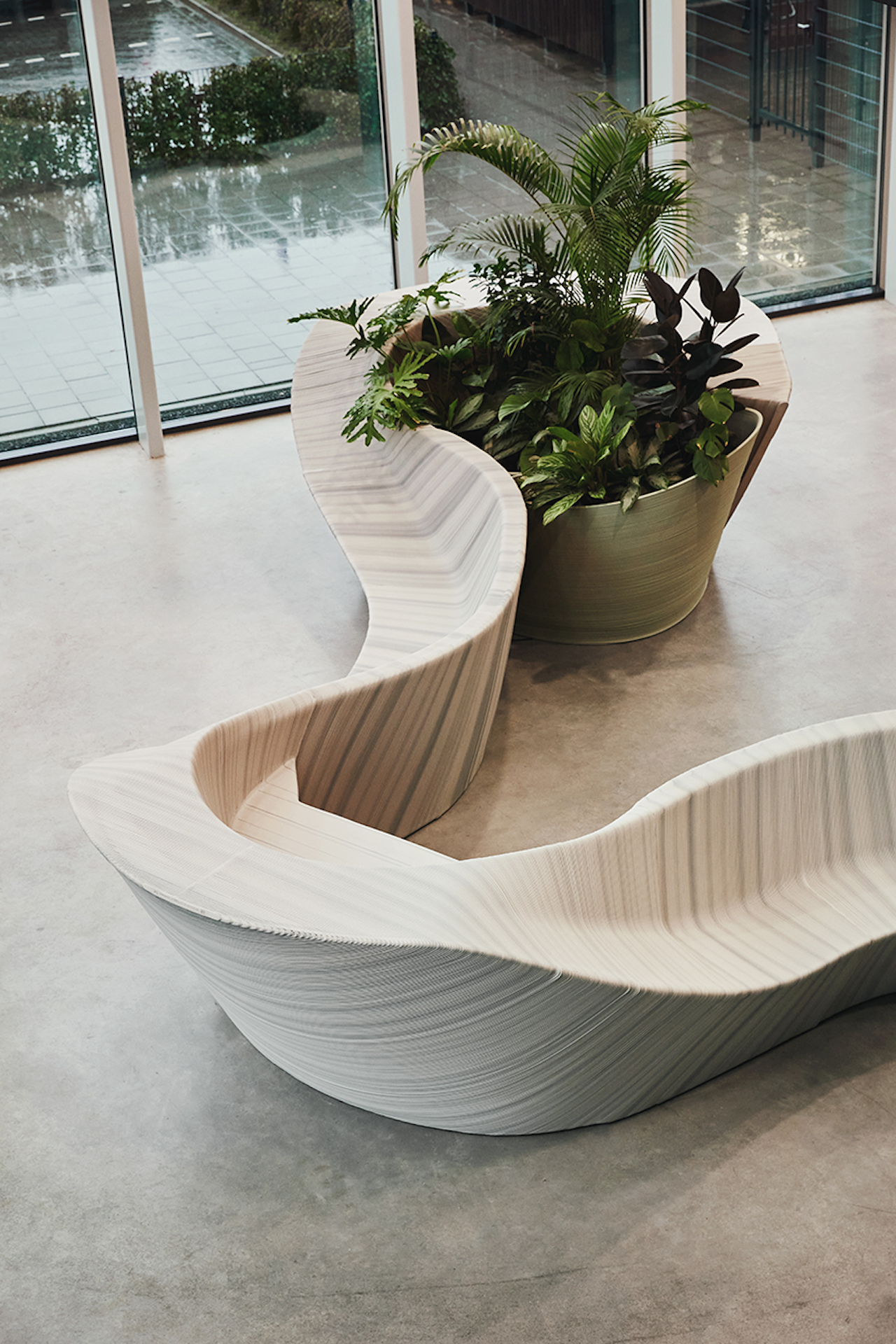 17/24 Photos
18/24 Photos
19/24 Photos
20/24 Photos
21/24 Photos
22/24 Photos
23/24 Photos
24/24 Photos
Rotteram-based design studio The New Raw has found a new way to push the boundaries of 3D printing with Stratum, a sculptural, geological-inspired, 18 meters long piece of furniture designed for the entrance or lobby of commercial spaces. Stratum's undulating form already generates intrigue at first glance. Upon closer inspection, it's revealed that the monolithic piece serves multiple purposes, all of which ebb and flow into each other.
Unlike other multifunctional furniture that often has to be rearranged in order to meet different needs, Stratum provides many solutions while remaining static. It serves as bench seating, provides a tabletop for sit-down work, curves upwards to become a standing-height desk, and curves its ends into itself to become planters for greenery.
To create Stratum, The New Raw transformed 700kg of plastic waste into a material suitable for 3D printing. Similar to the natural layers of fossil sediment found in nature, Stratum has many ridges made from layering the material. The layers of grey are randomly added in and are inspired by supermarket stacking crates, a reference for this particular client. However, because of the nature of its design and construction, Stratum can be custom-designed to maximize function in any environment, including office settings, reception areas, waiting rooms, and hospitality spaces like bars, cafes, and restaurants.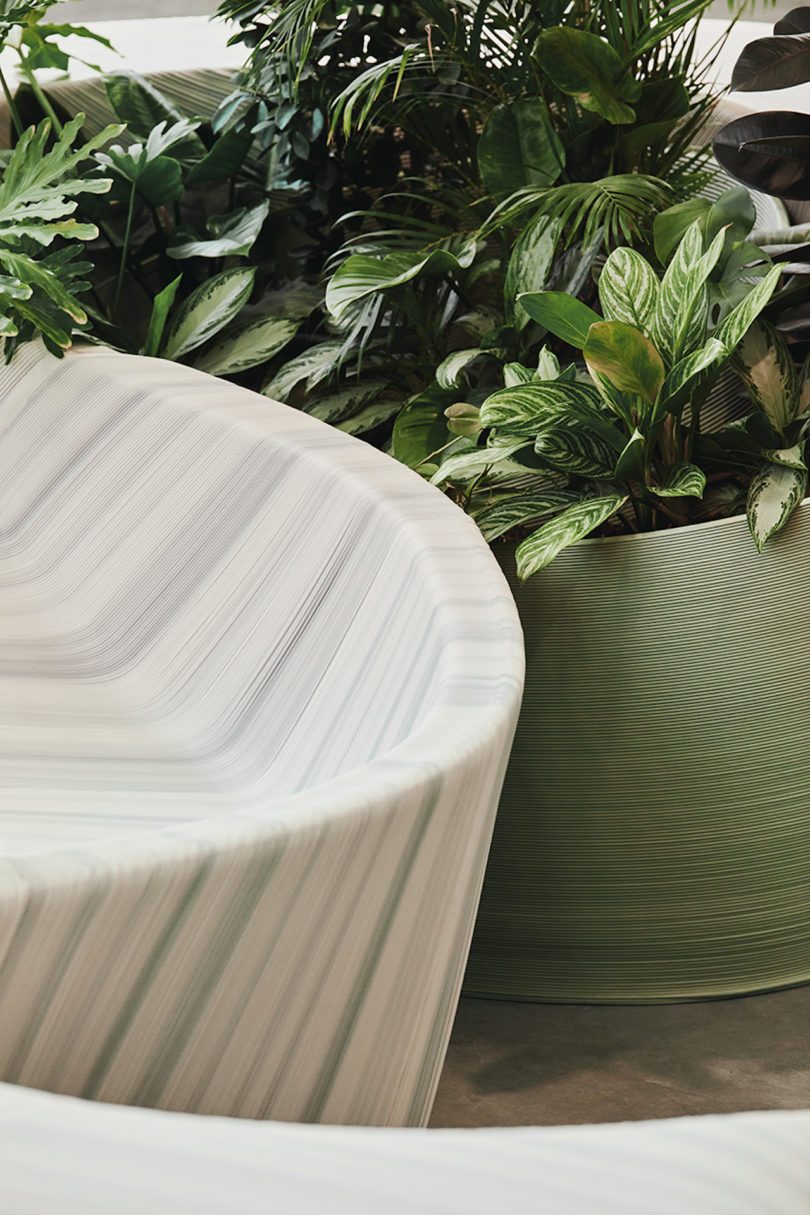 Photos by Michele Margot.