Los Angeles-based design studio Kalon has unveiled its first furniture collection in two years as part of Sight Unseen Offsite Online. The new collection, titled Rugosa, reaffirms Kalon's commitment to sustainability through the use of an environmentally safe production process – from material selection to the speed at which items are shipped.
The collection takes its name directly from a home in Rhode Island that served as a creative retreat for decades. True to its namesake, the collection is meant to inspire creative reflection and conversation through its airy forms and plush upholstery.
To minimize the collection's carbon footprint, Kalon selected materials local to its factory (with the exception of the Belgian linen). The western sugar pine was harvested from a local sustainably-managed forest. Each piece ships upon completion to minimize fuel usage and is hand-rubbed with Bare Finish, a plant-based oil-wax finish, developed exclusively by Kalon.
Rugosa consists of a sofa, daybed, chair, bookshelf, side table, and coffee table. Planks of western sugar pine, Belgian linen upholstery, and machined-polished bronzed glass are the three main materials used to realize the pieces.
The sofa and chair can be outfitted with the Rugosa Glass Wing, which can easily be placed over any desired arm.
The Rugosa Side Table comes in three forms: the X, H, and Delta. Each features a slightly different base that allows for mixing and matching.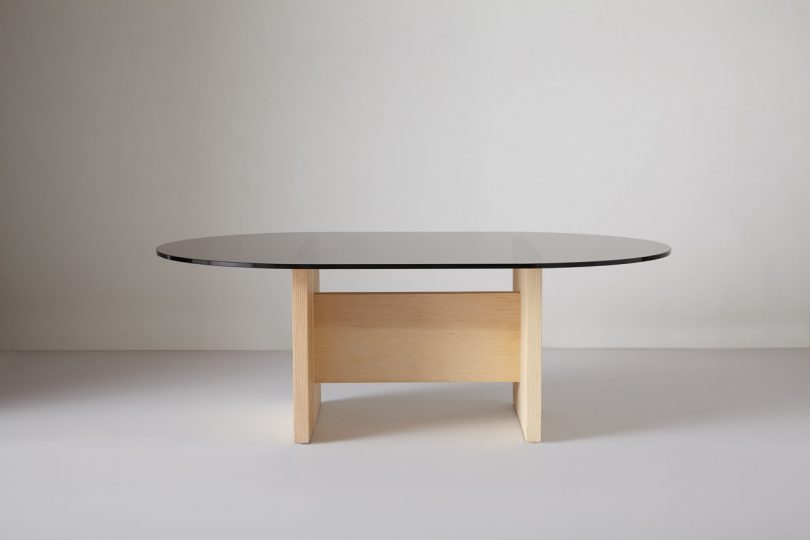 For more information on the Rugosa collection, visit kalonstudios.com.