Take a trip down the rabbit hole through these maze-like, green and pink guest homes, in Guilin, China. By the Li River, studio 10 has recently added two new whimsical, creative guesthouses: Dream (in pink) and Maze (in green), to the collection of 10 unique, themed vacation homes at The Other Place – Guilin Litopia.
Yi Feifei, the owner of the hotel, had commissioned studio 10's principal Shi Zhou to create something ethereal, dreamlike and fun for the two 650-square-foot rooms. With pitched roofs and unusually high 23-foot-high ceilings that resemble a chapel, Shi had a lot to play with.
These guesthouses are rampant with colorful visual illusions and fantastical tricks. According to the designers, the studio's themed rooms were inspired by the style of Dutch artist M.C. Escher, who was famous for designs of impossible objects, and who obsessed over the intricate concepts and visualizations of infinity, symmetry, hyperbolic geometry and truncations.
It's easy to see how Dream and Maze resemble Escher's work. The architects sought to create a "mysterious, infinite and impossible space with the seamless transformation amongst 2D and 3D as well as optical illusion elements."
The dark green hue of Maze gives the feeling of being lost in an enchanted forest, with teak accents for the doorways to hidden narnias.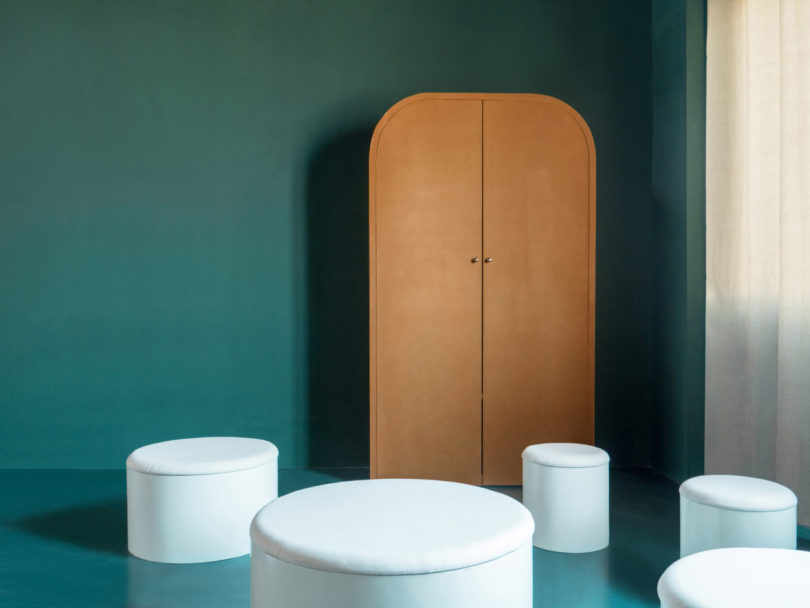 The pale pink and forest green, contrasted with the a fresh white, were chosen to inspire serenity and invoke a vivid surreal world that is far removed from daily life.
For Dream, the architect chose a pale pink that reminded her of sweet, marshmallow and candy-colored dreams.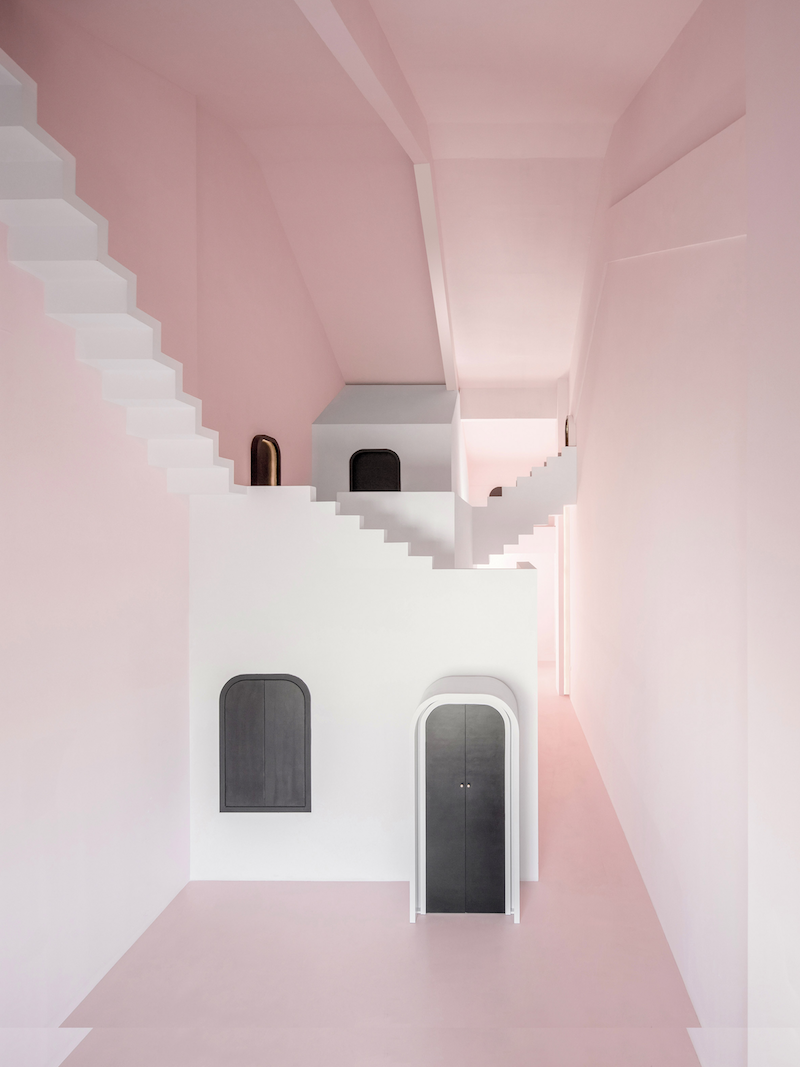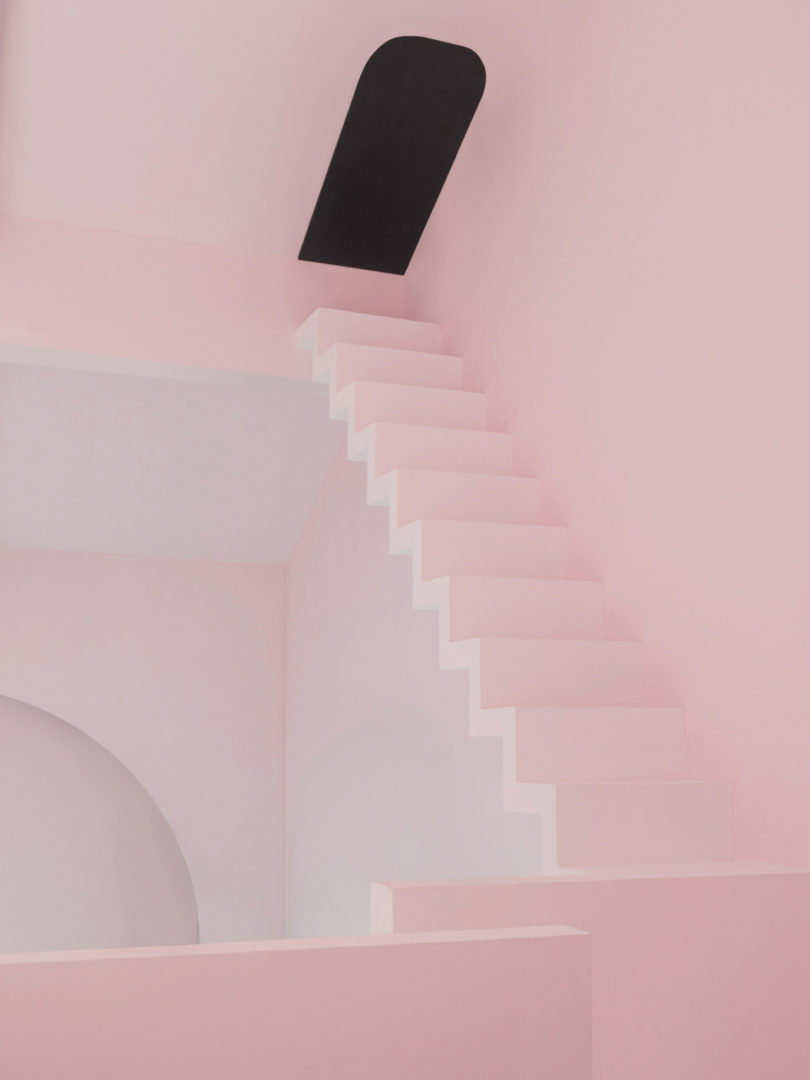 Arched doors and furniture were used throughout the house so as to bring out a more playful softness to the space.
All the plumbing, wires, sockets, electrical appliances and lighting fixtures are concealed to completely immerse the visitor in this Escher-inspired world.
What: The Other Place – Guilin Litopia
Where: Building #89, Sunshine100 Lijiang Cultural Resort, Fuxing Town, Pingle County, Guilin, China 542400
How much? Room prices start at USD $146
Highlights: Pastel pink and forest green rooms inspire cotton candy dreams and a surrealist forest in this modern labyrinth of a guesthouse.
Design draw: Escher-inspired impossible staircases run through, and upwards and over, chapel-like high ceilings.
Book it: Visit The Other Place – Guilin Litopia