This Squiggle Collection Was Designed To Make You Smile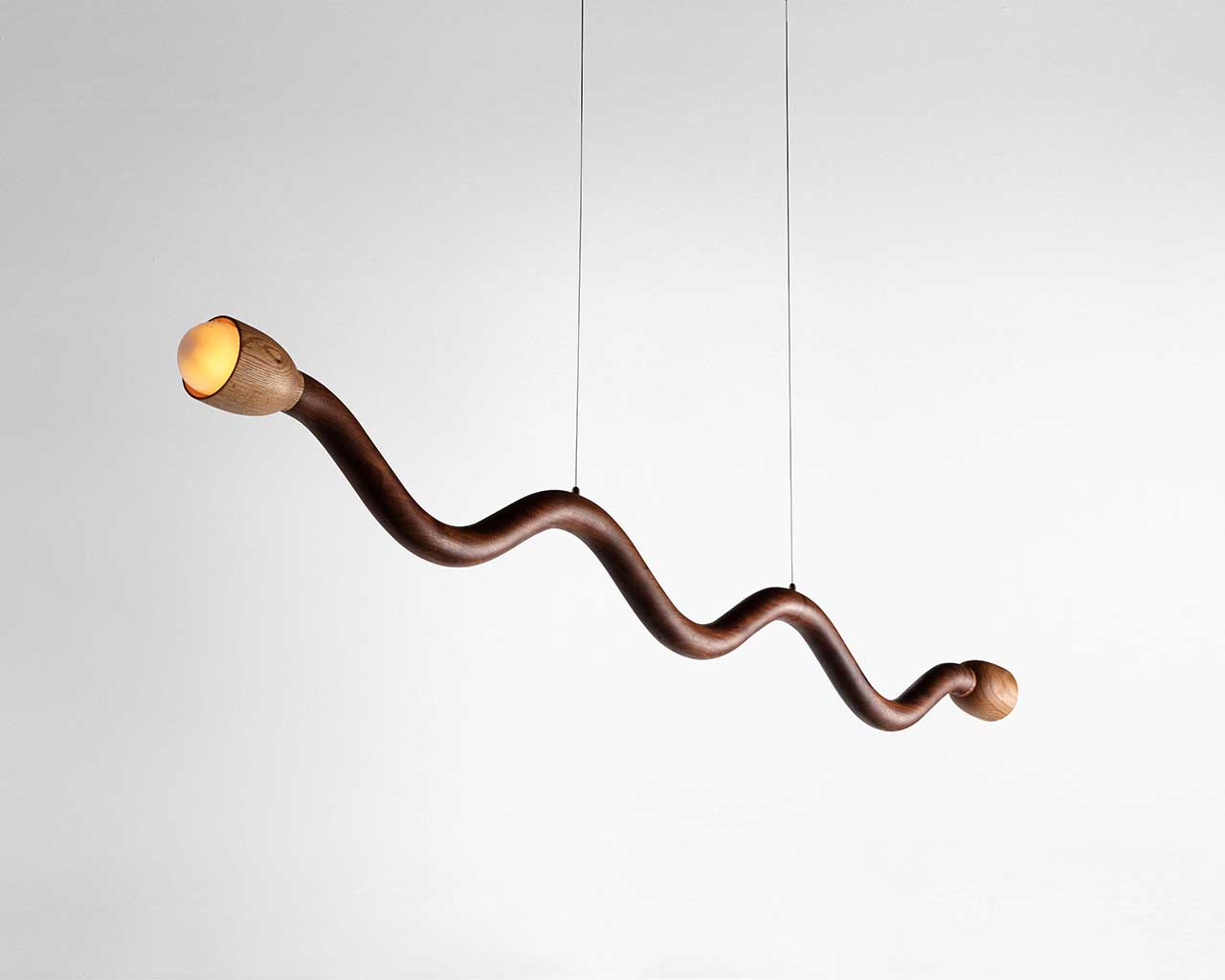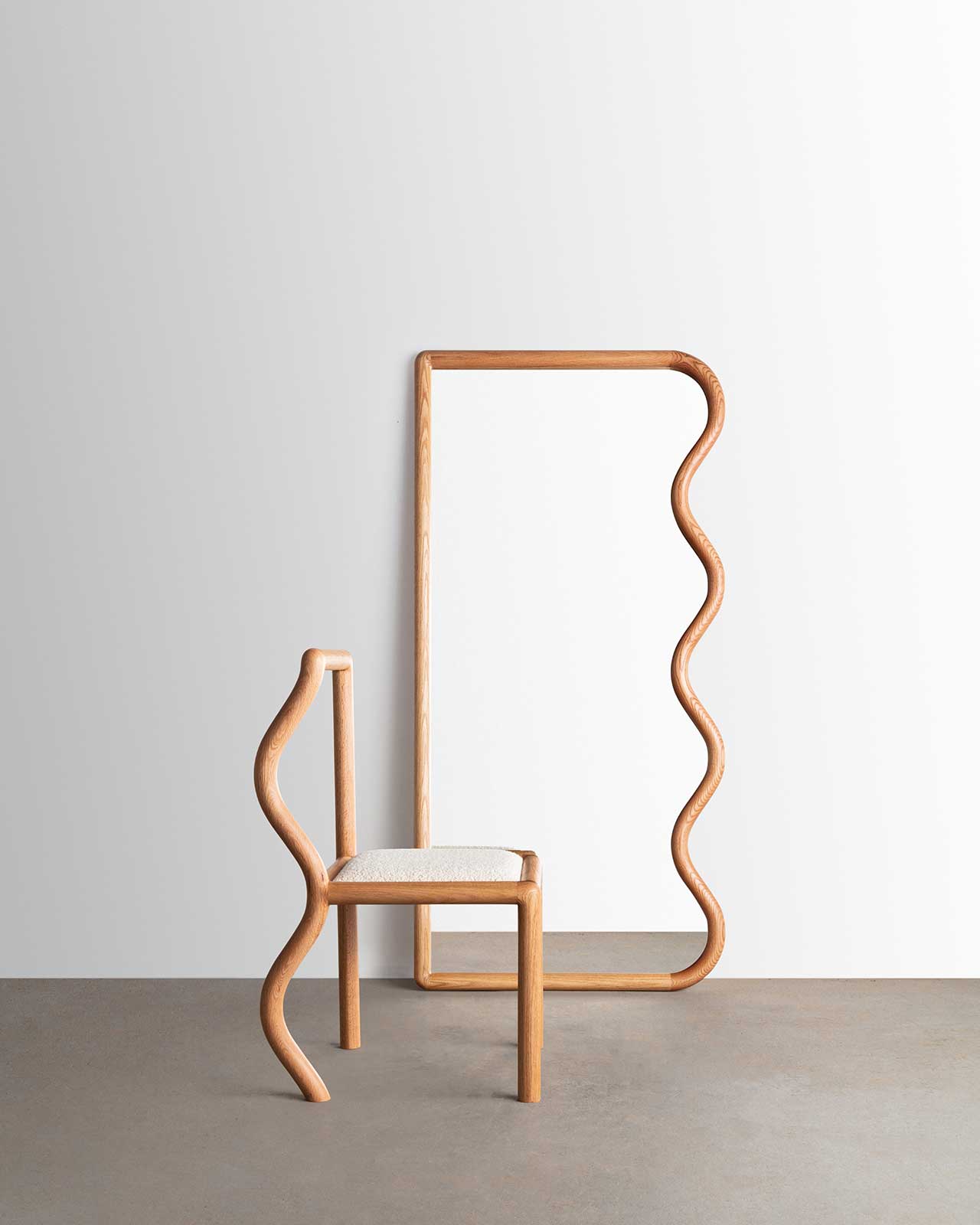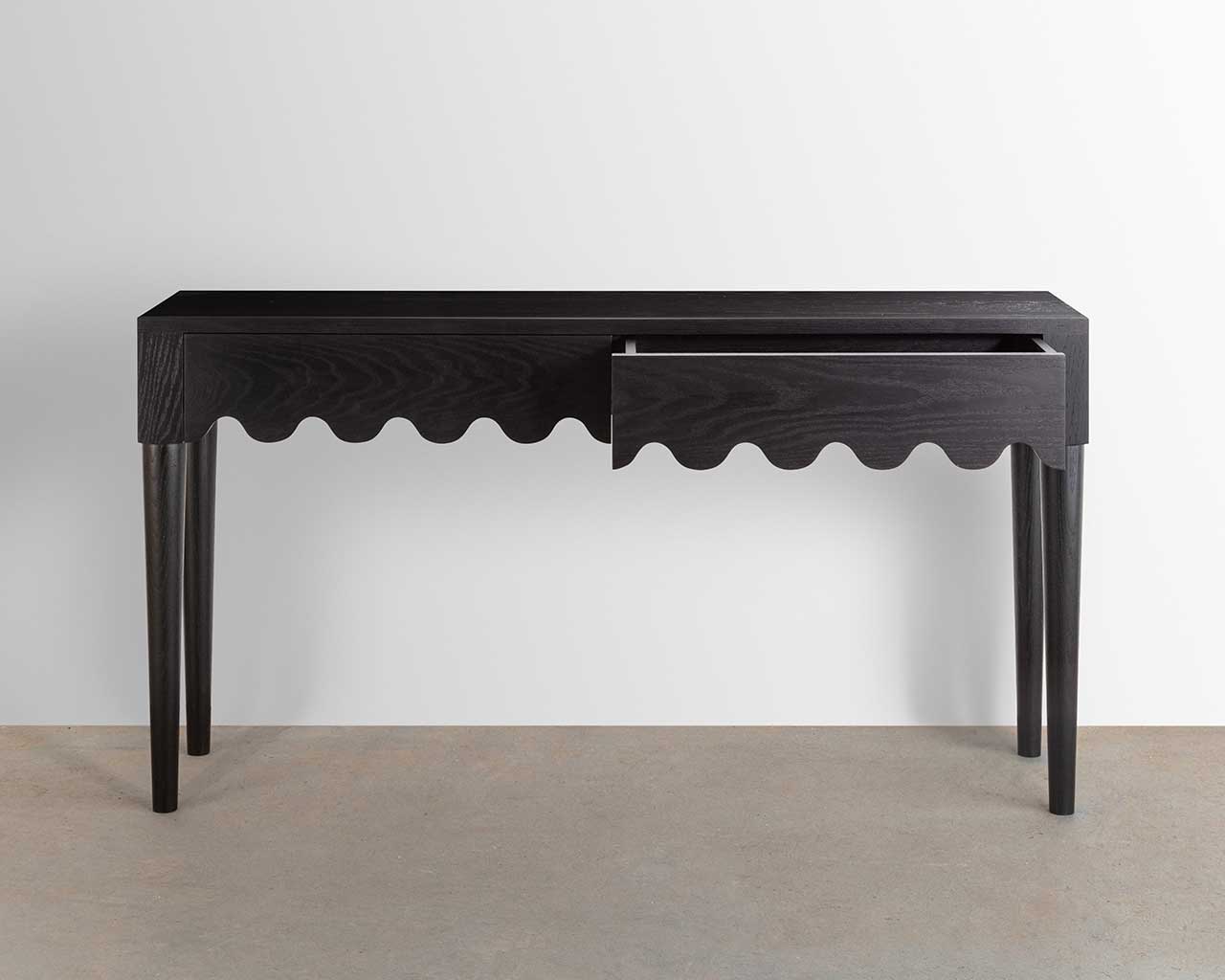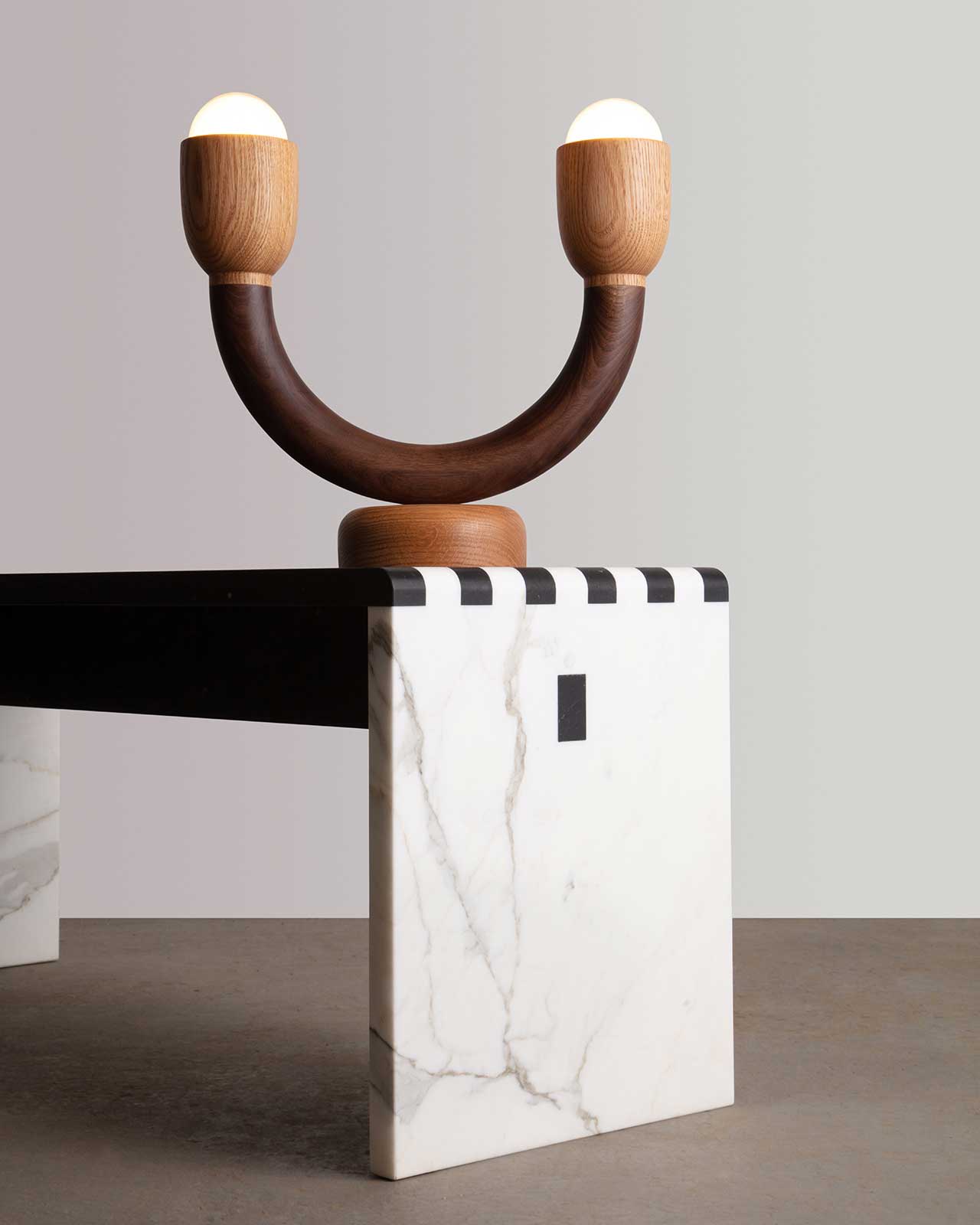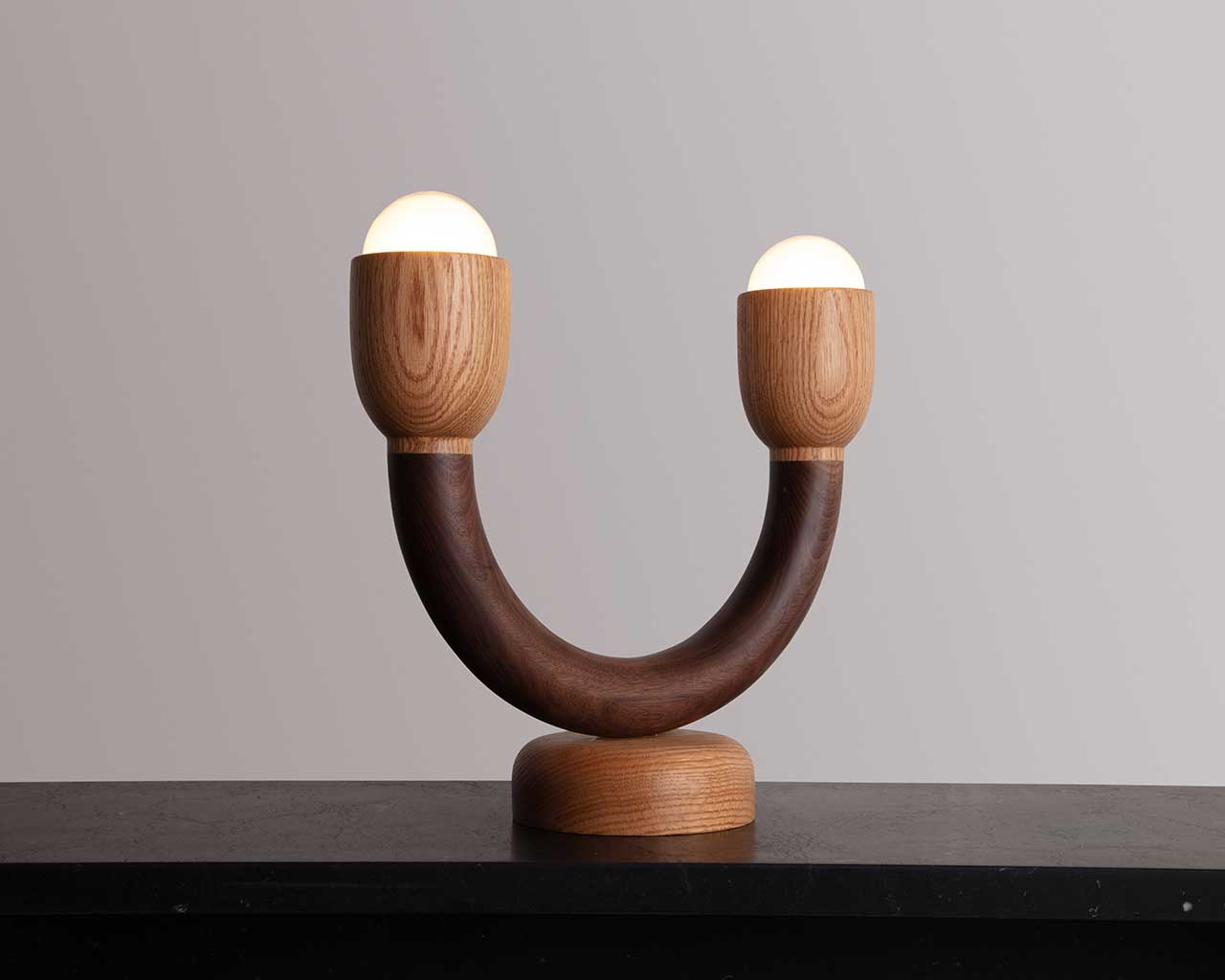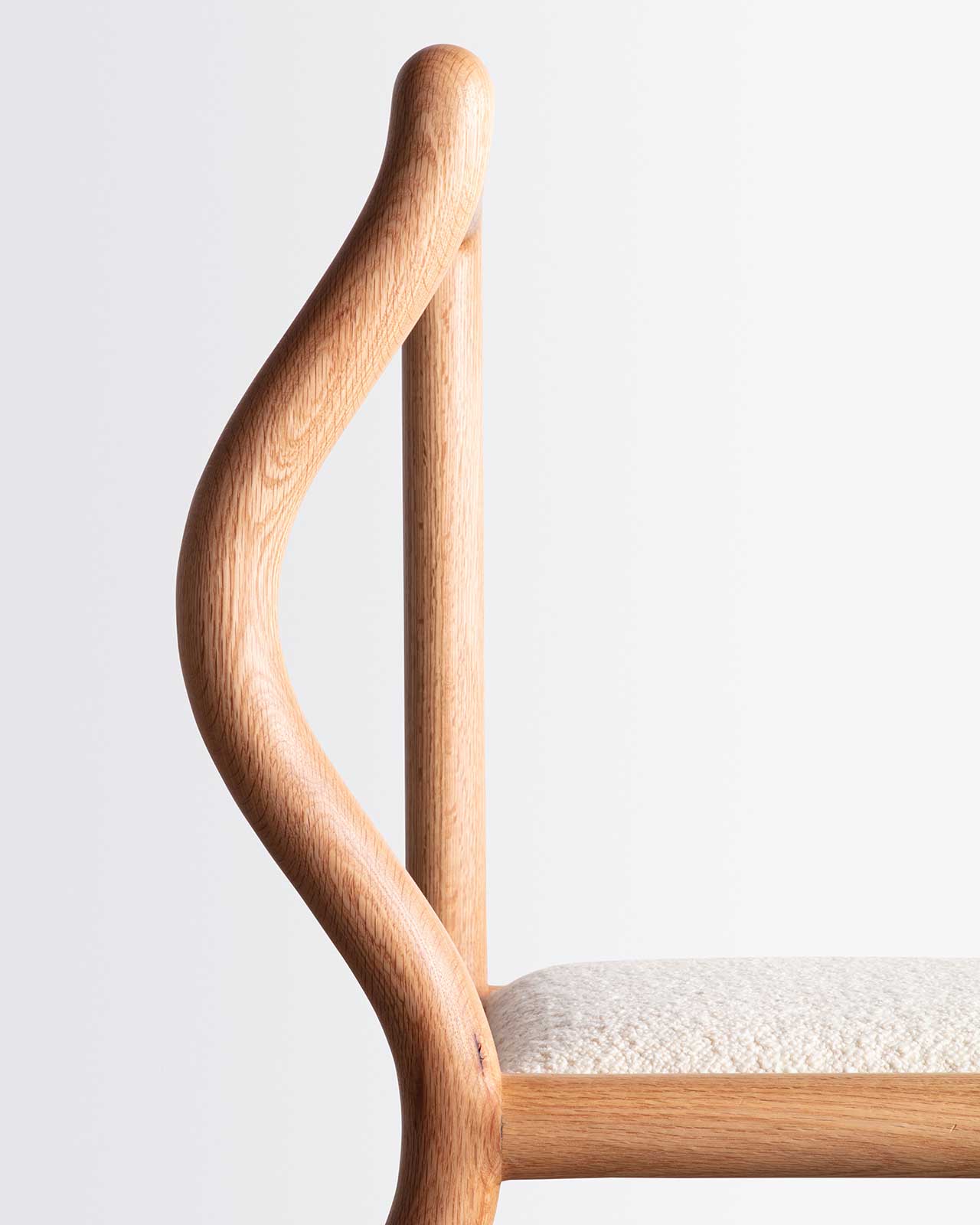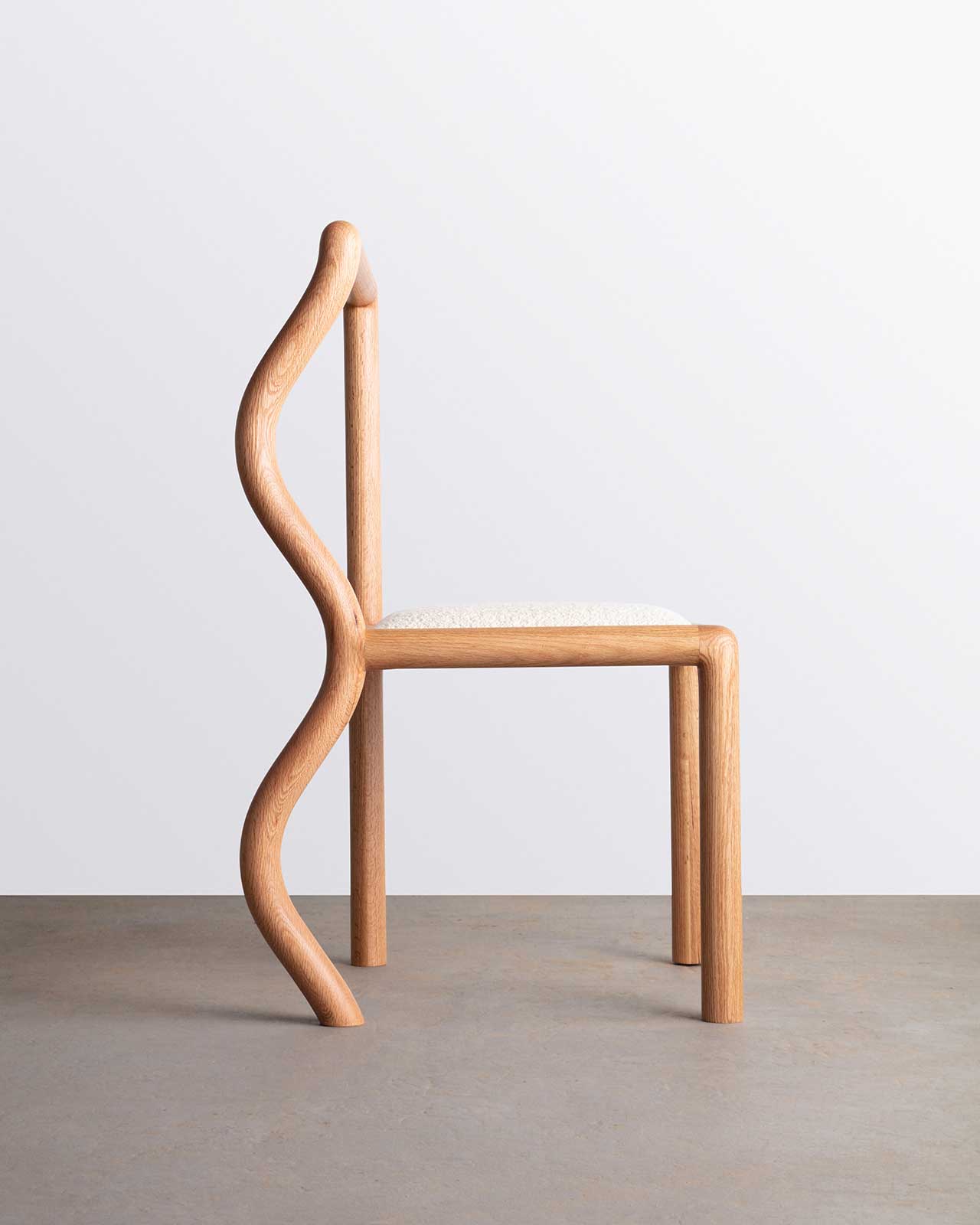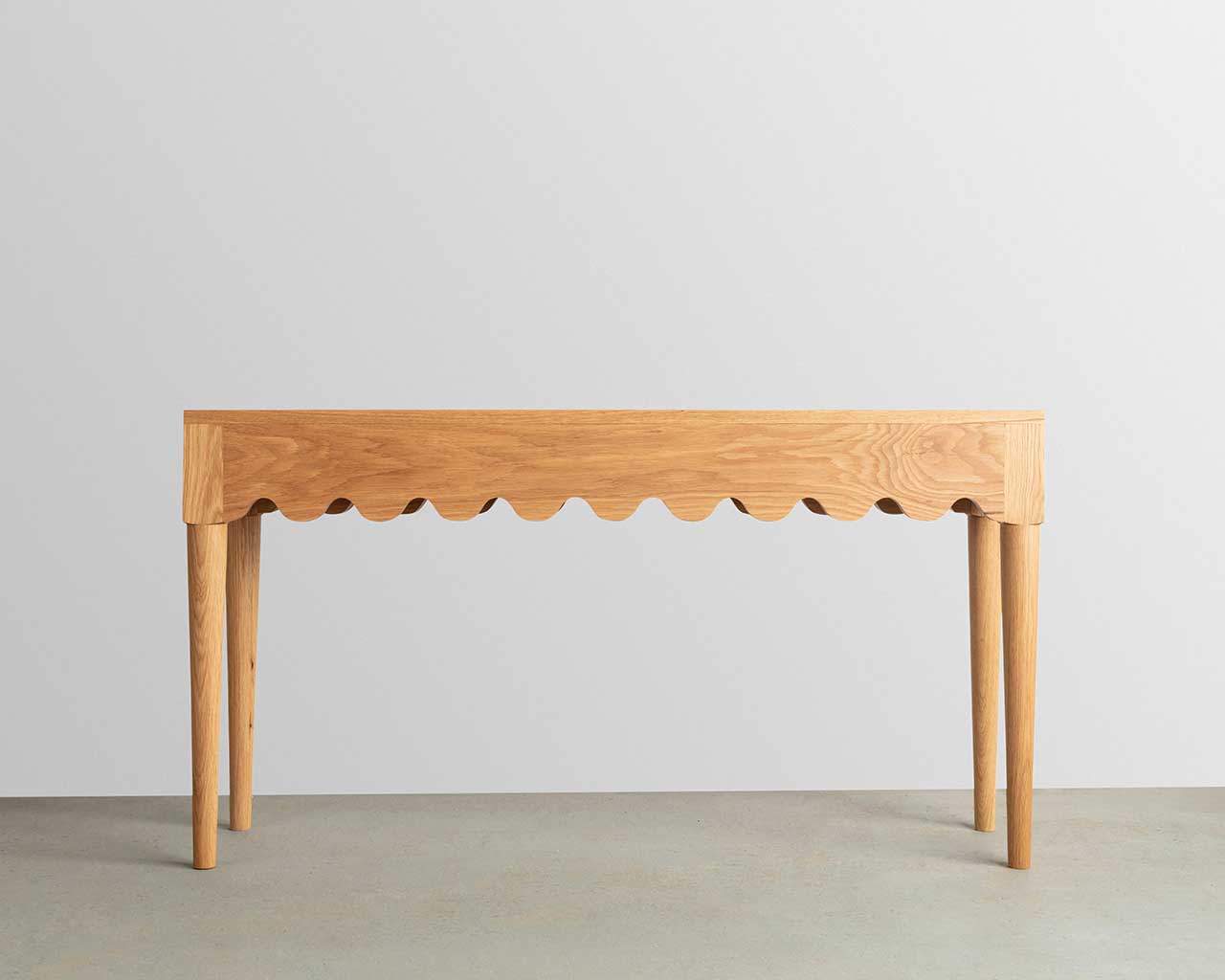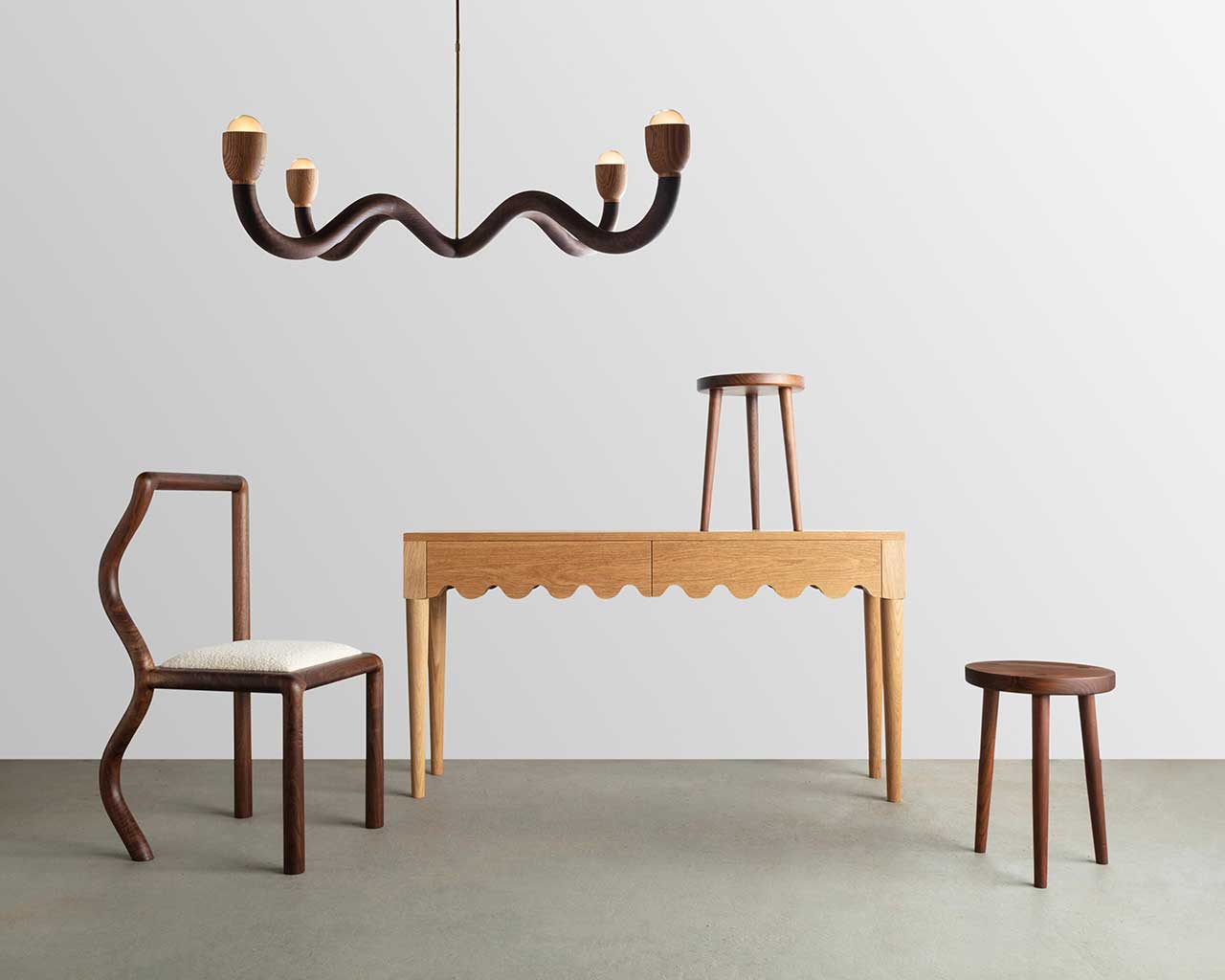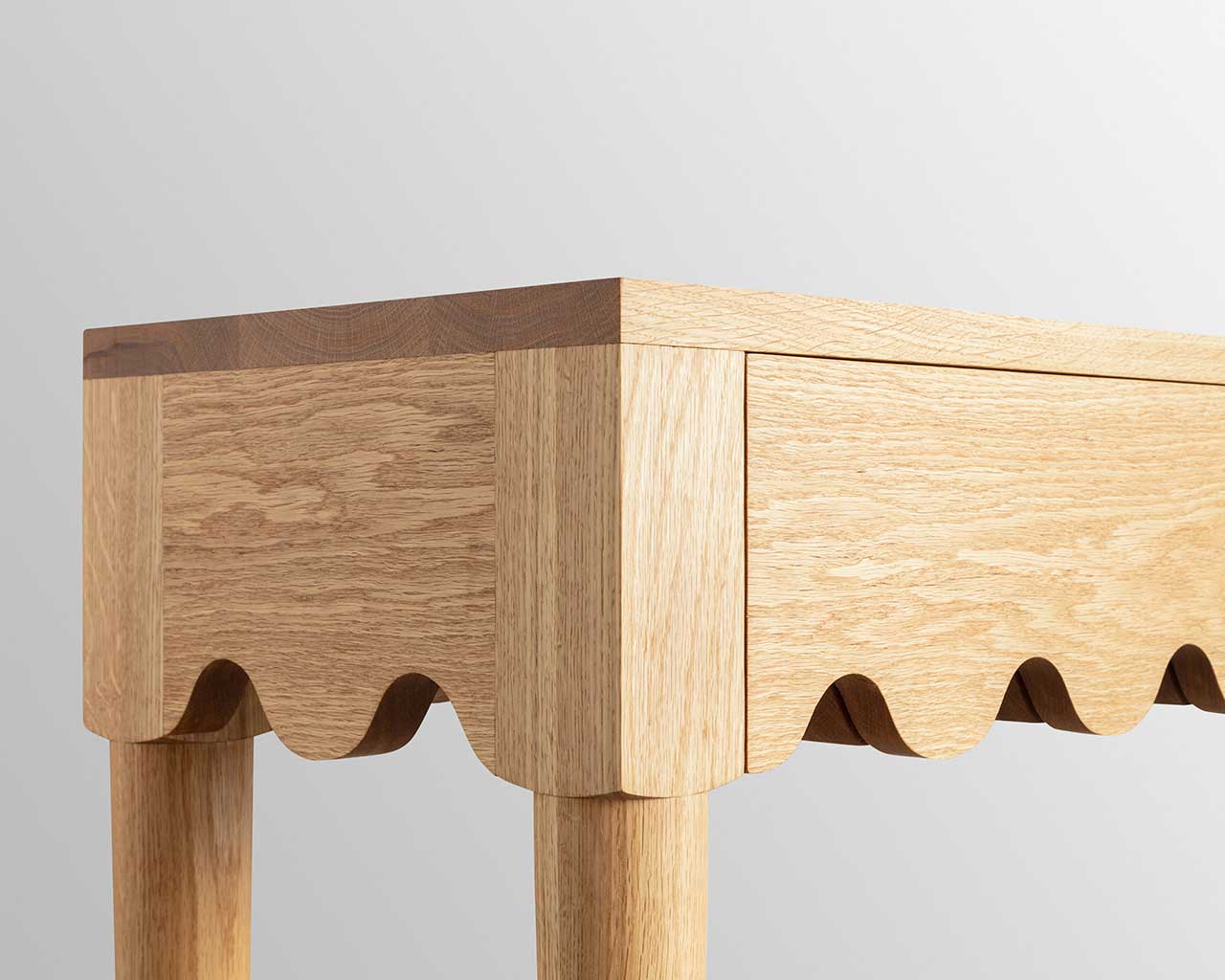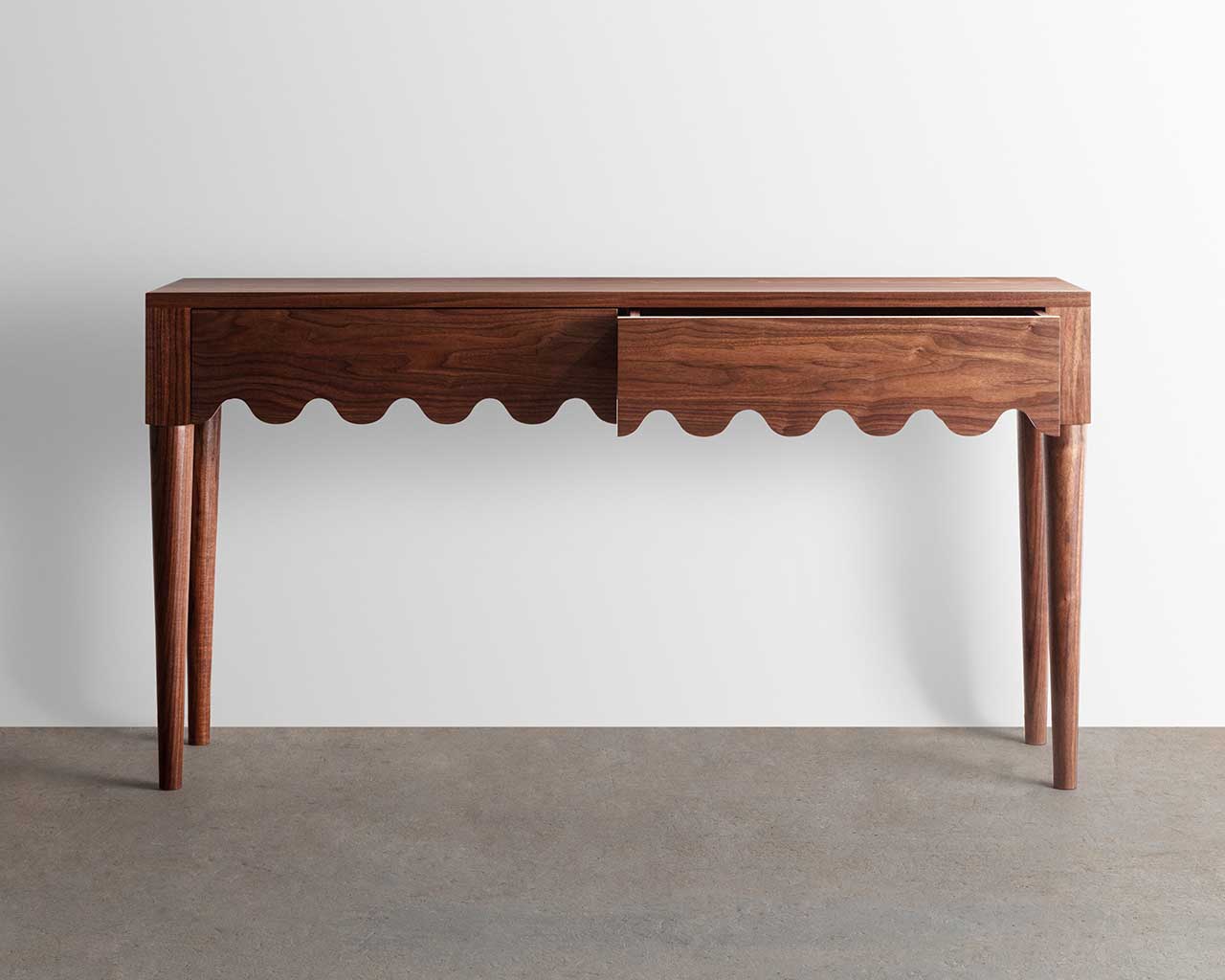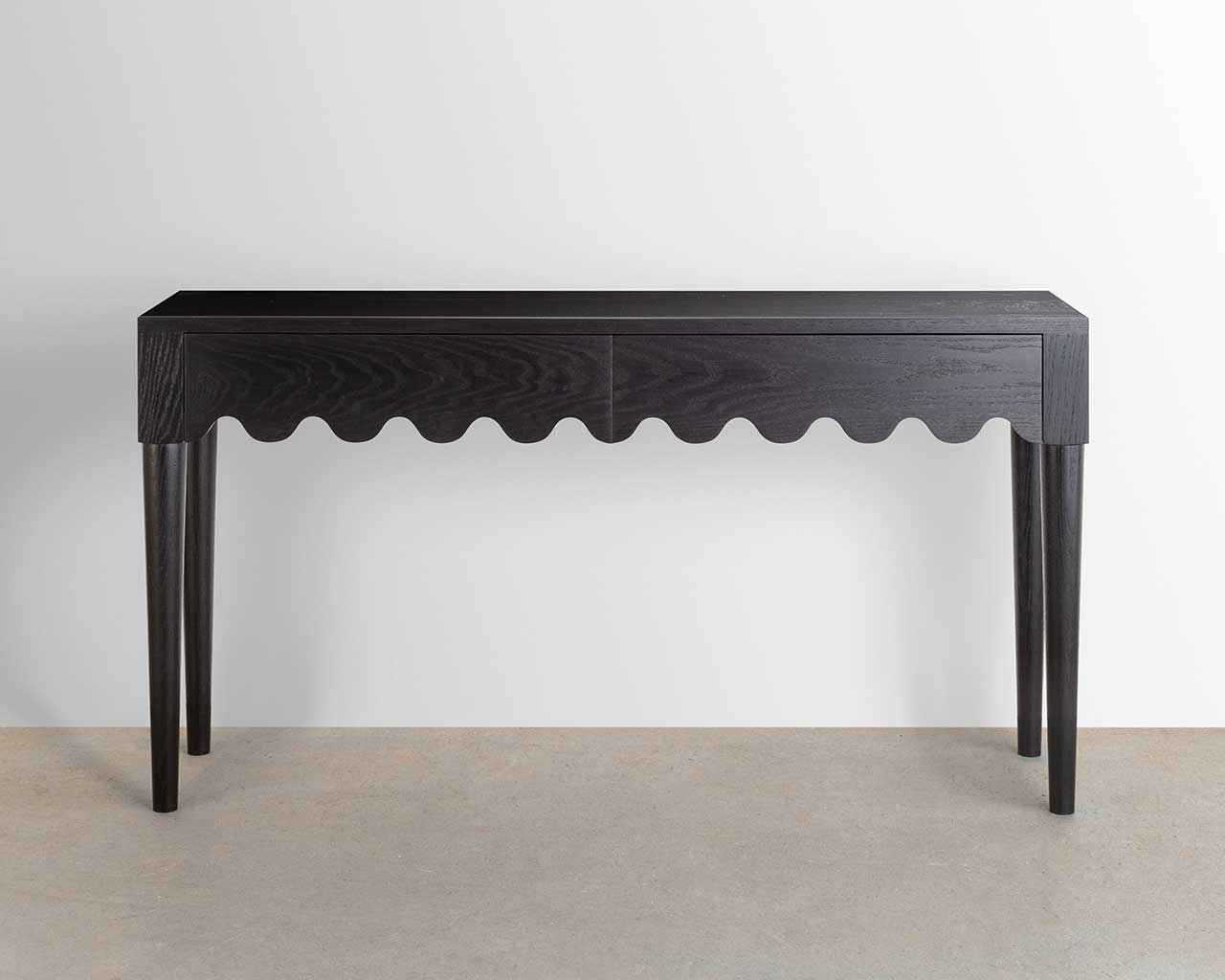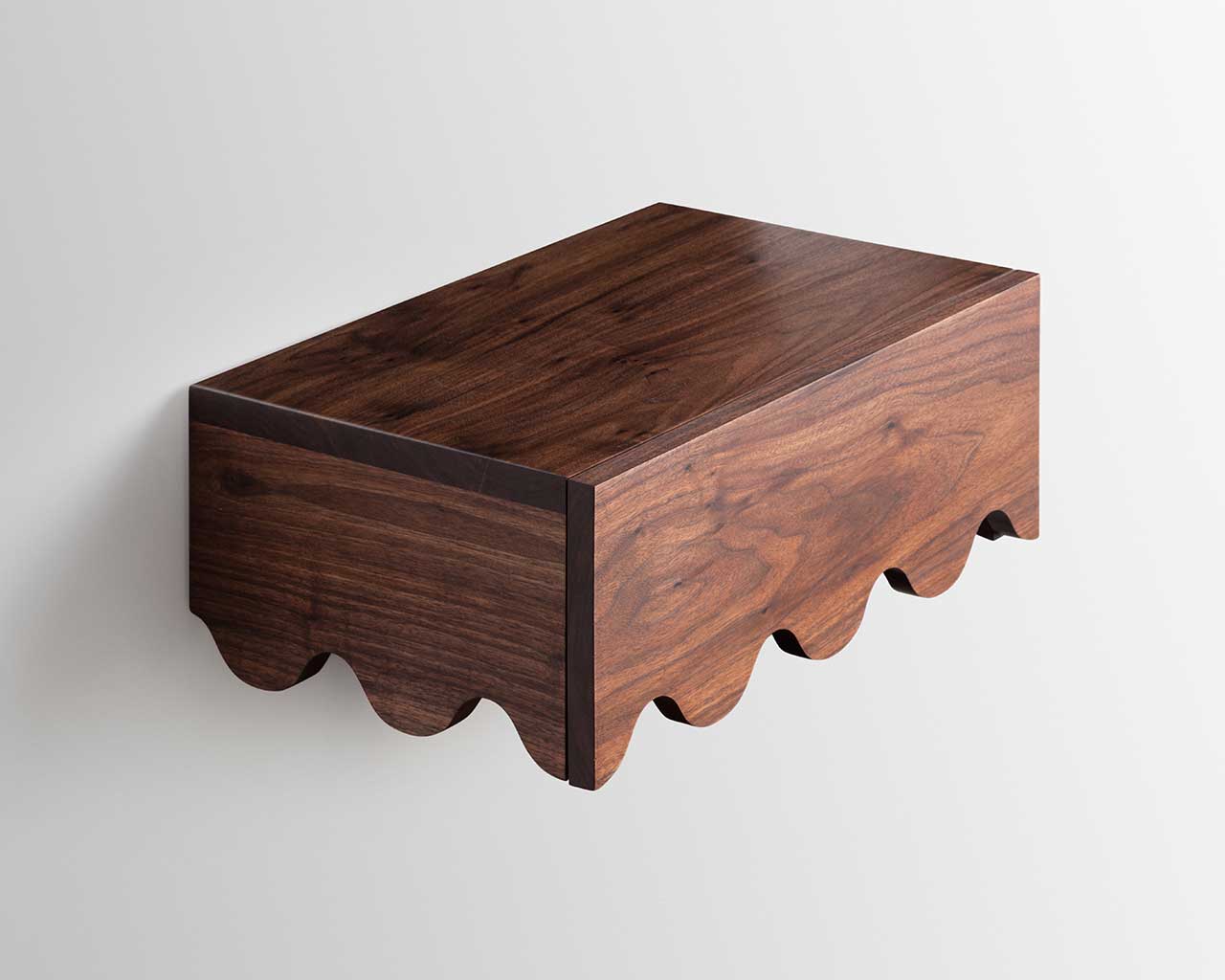 This Squiggle Collection Was Designed To Make You Smile
1/21 Photos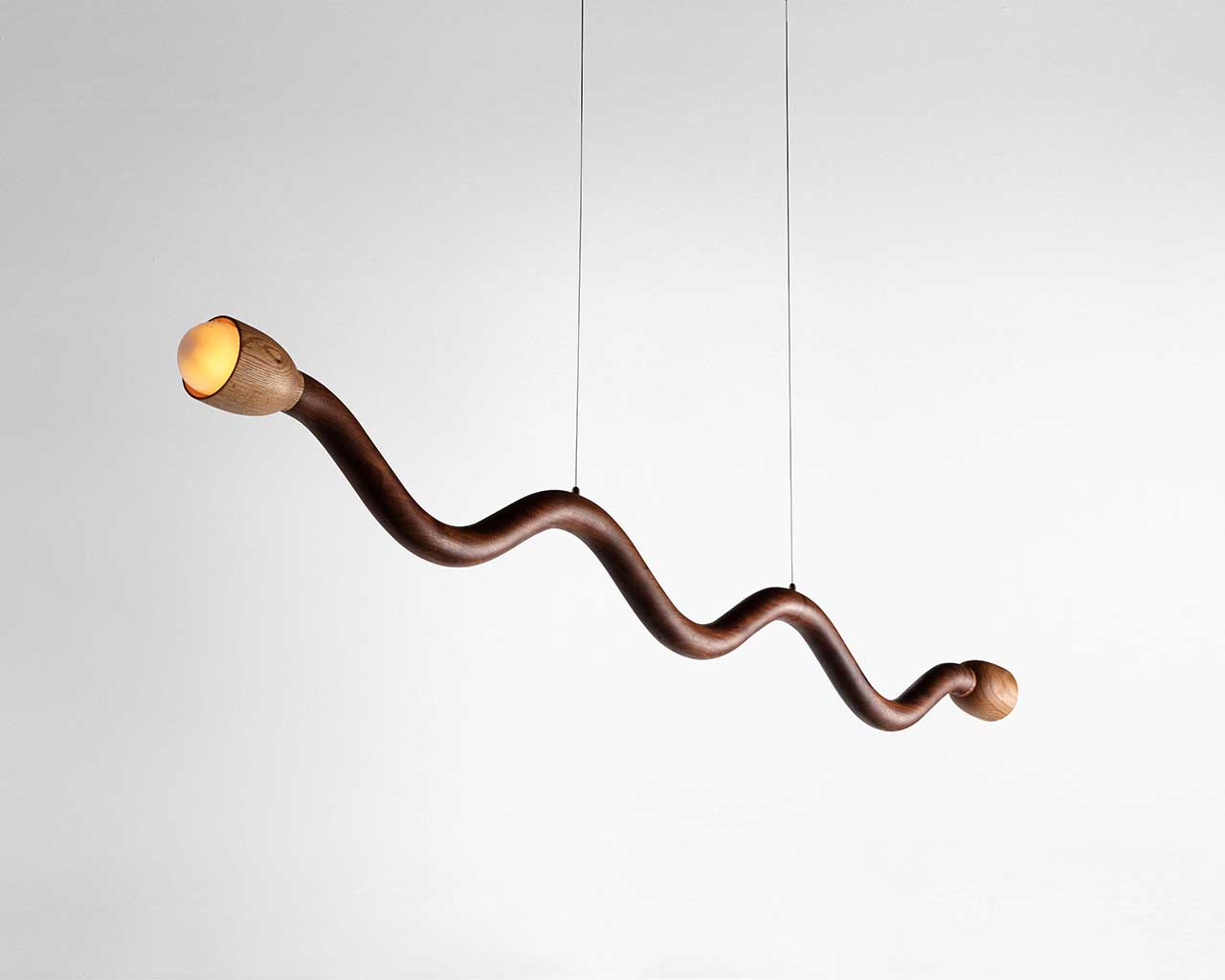 2/21 Photos
3/21 Photos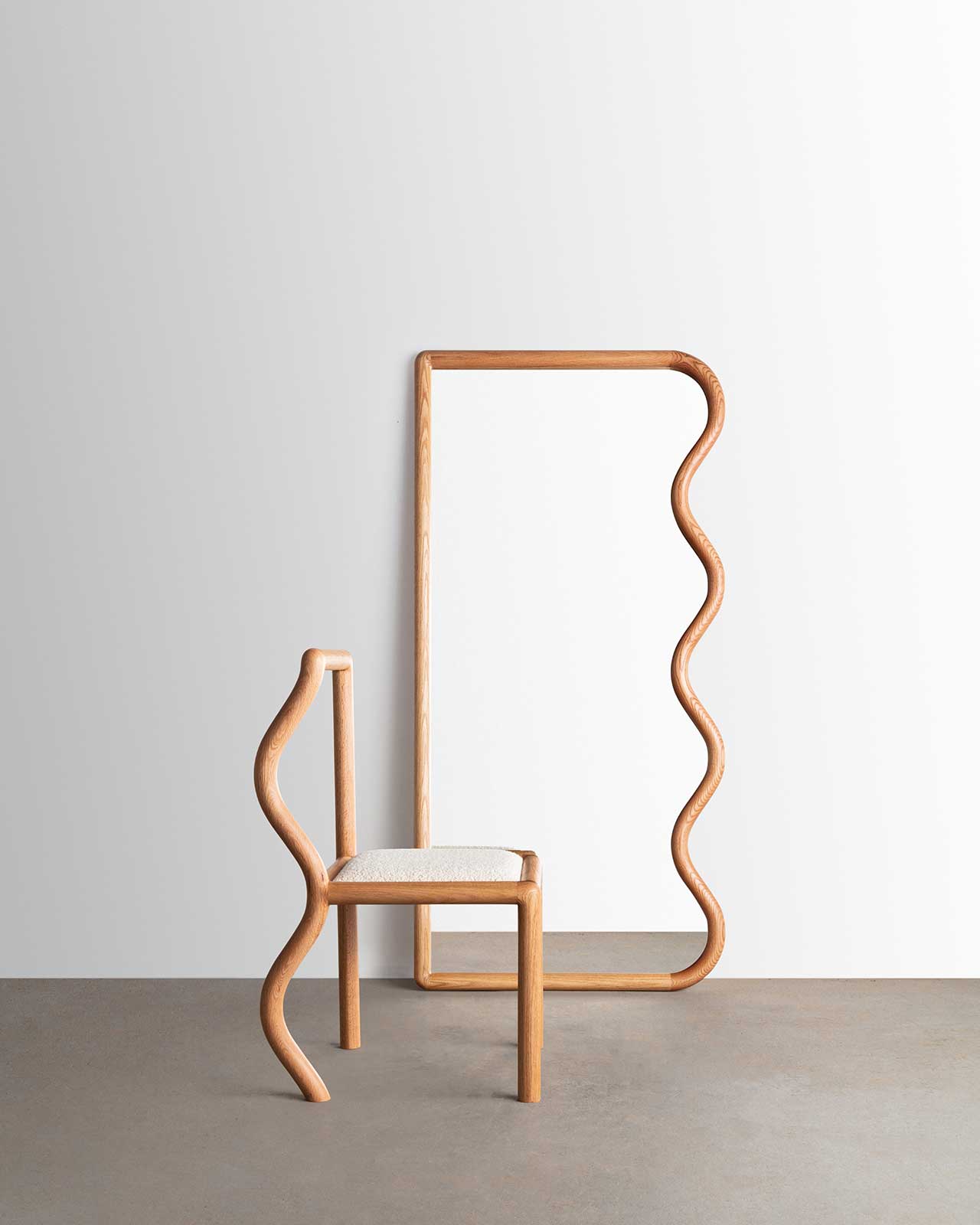 4/21 Photos
5/21 Photos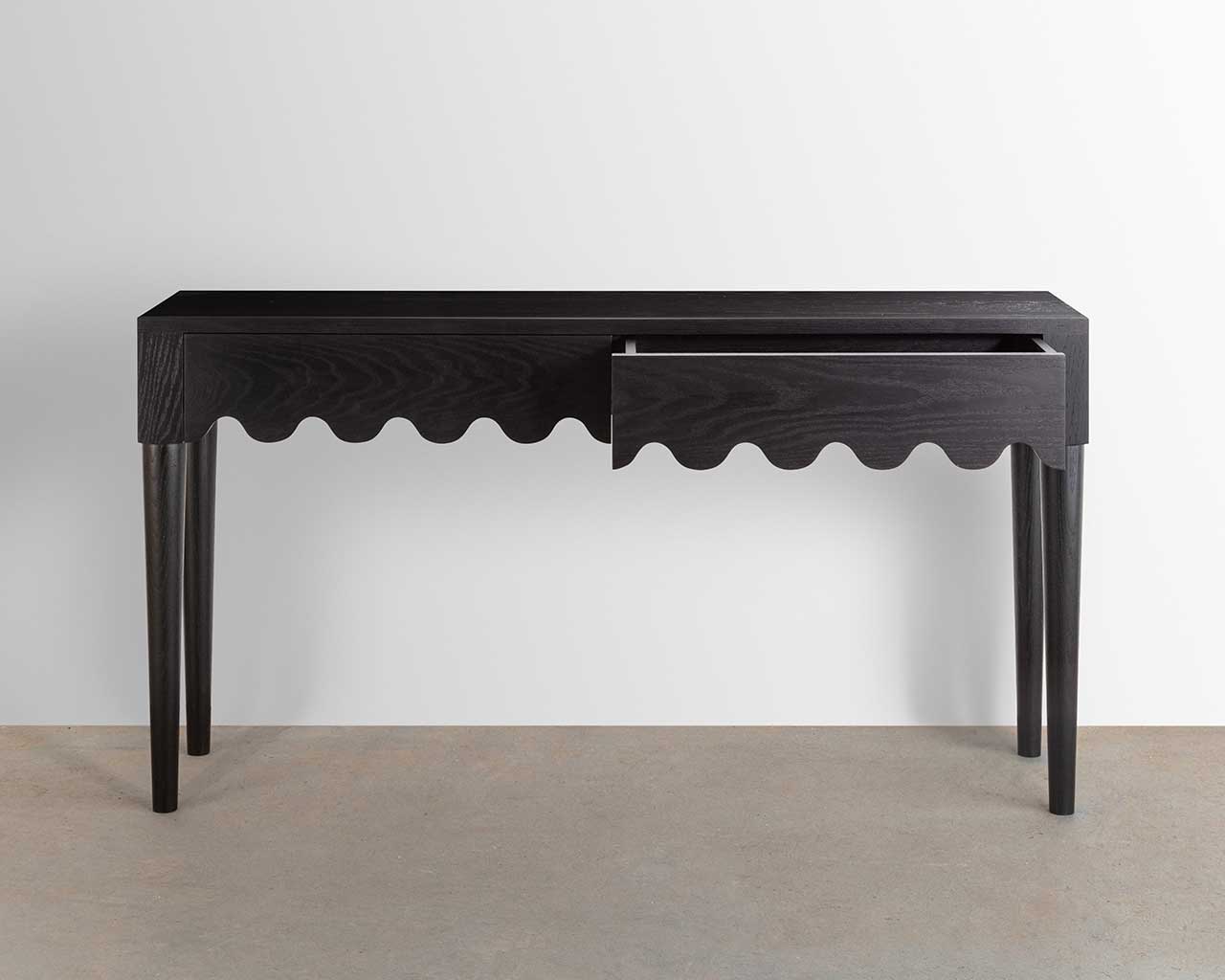 6/21 Photos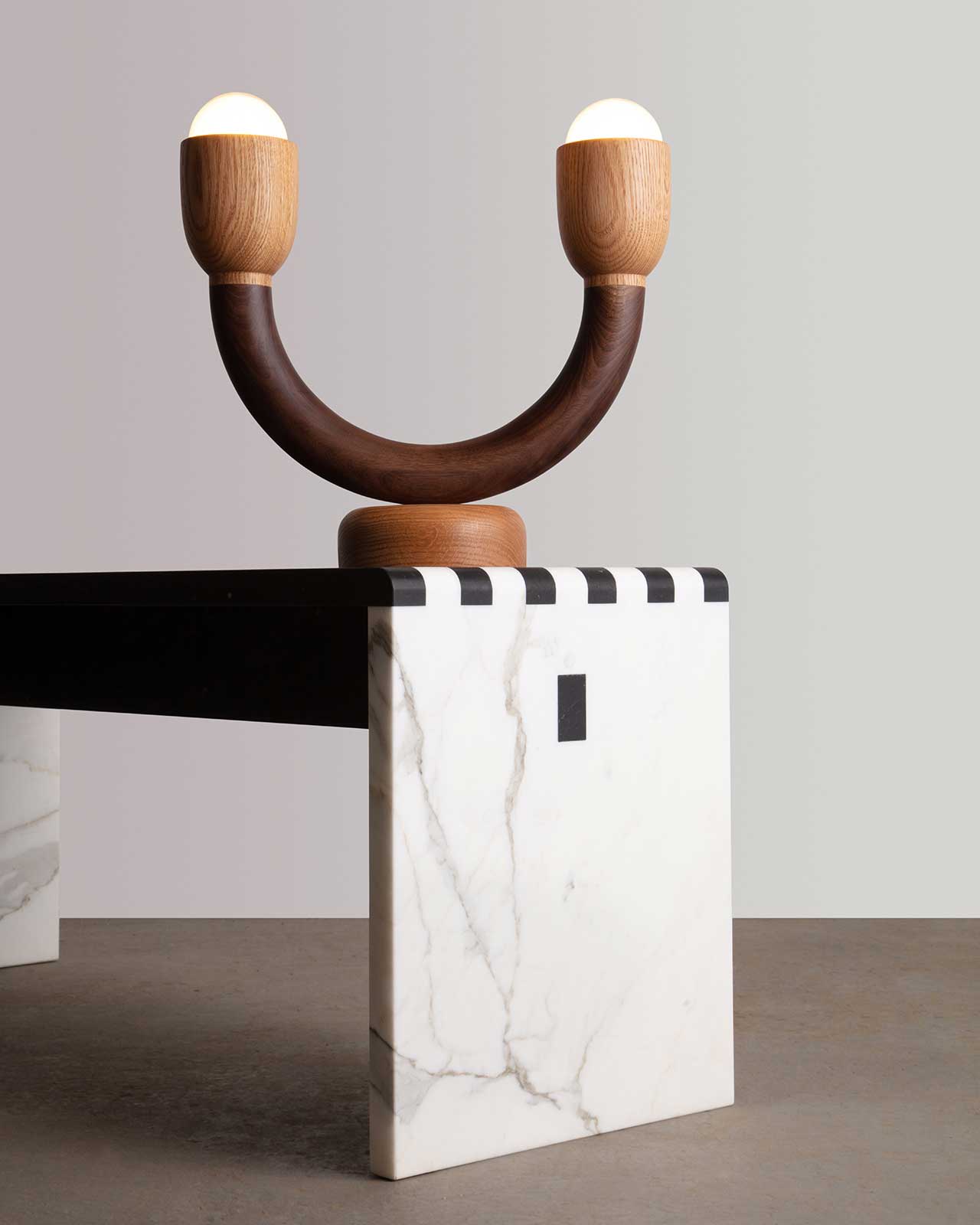 7/21 Photos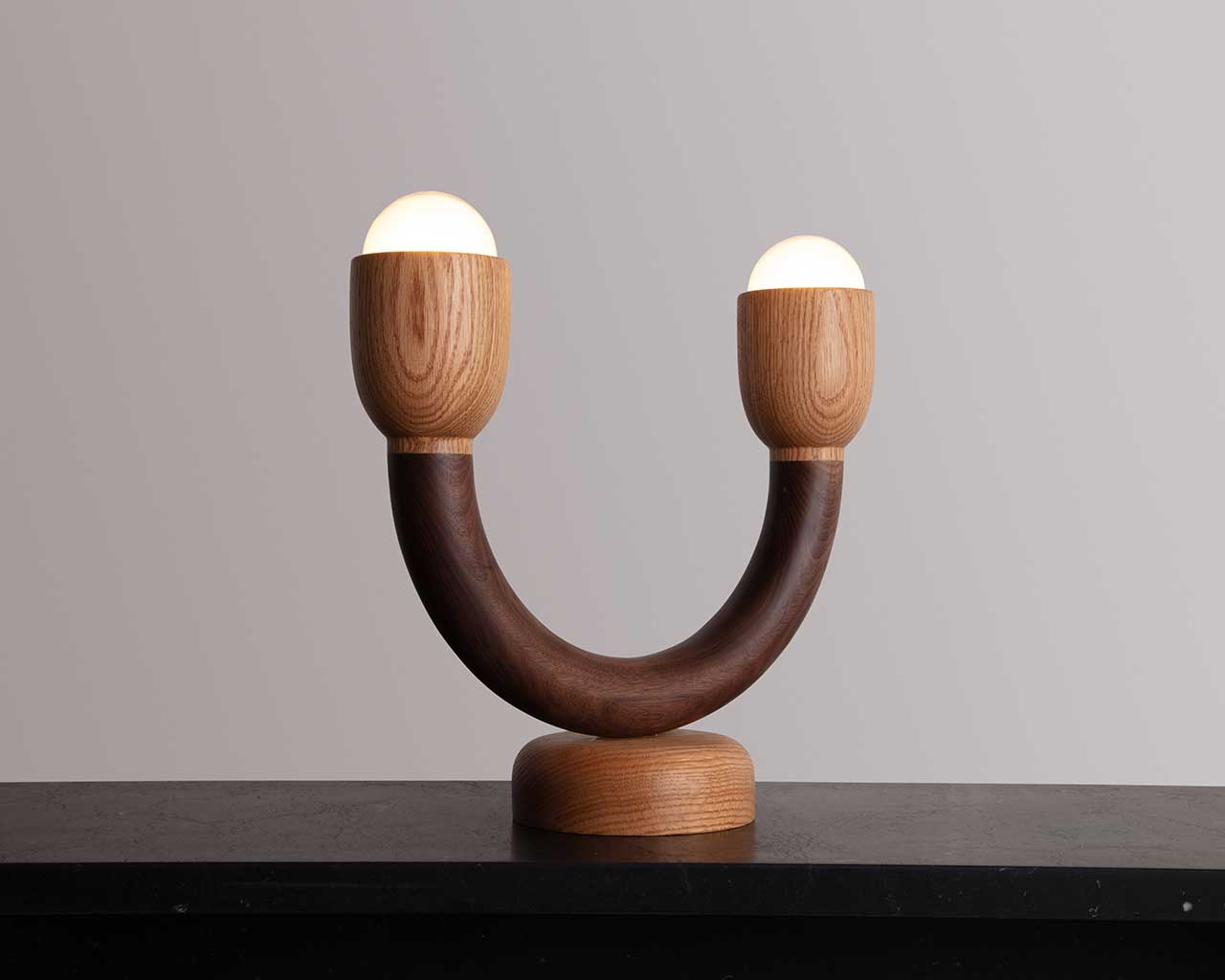 8/21 Photos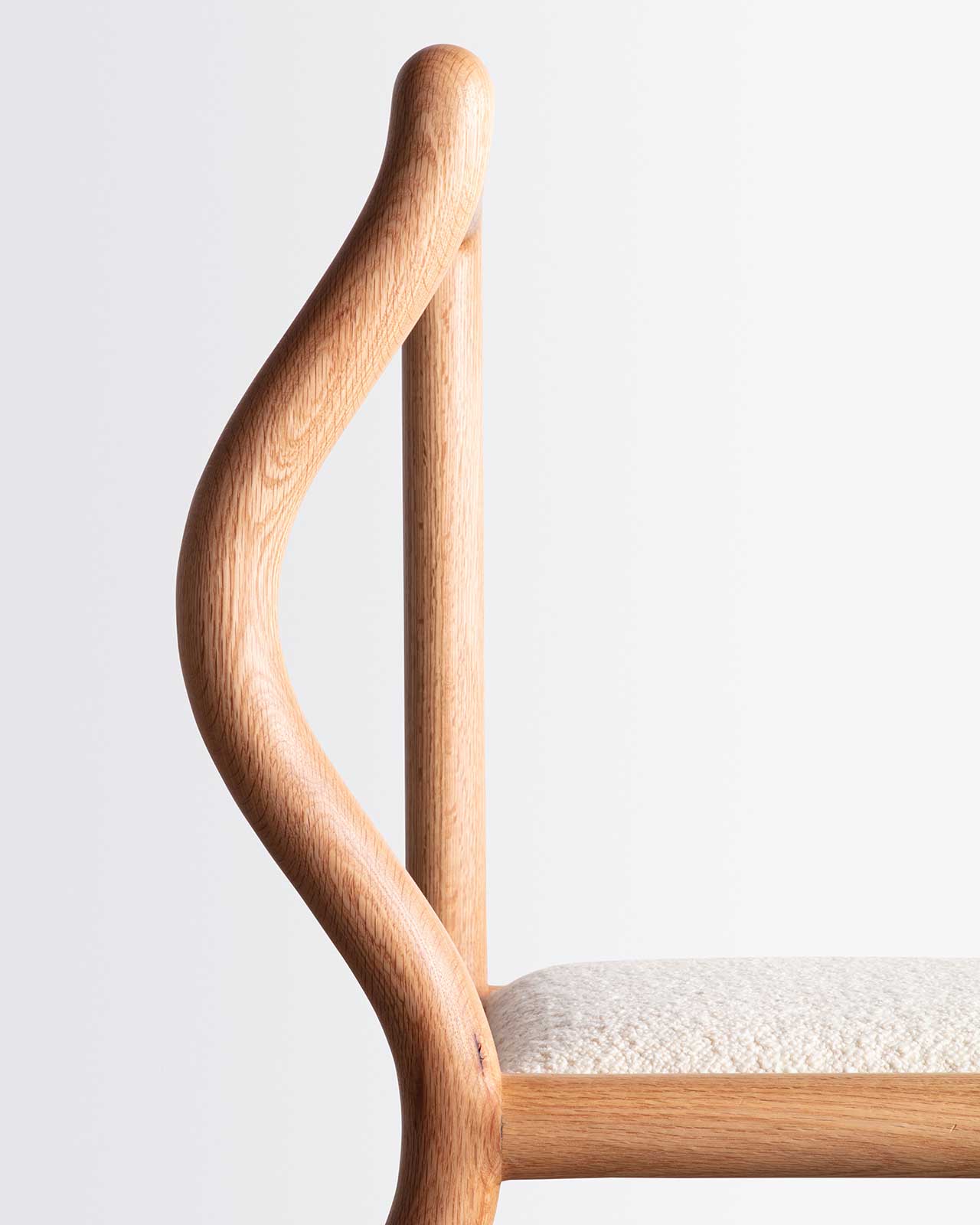 9/21 Photos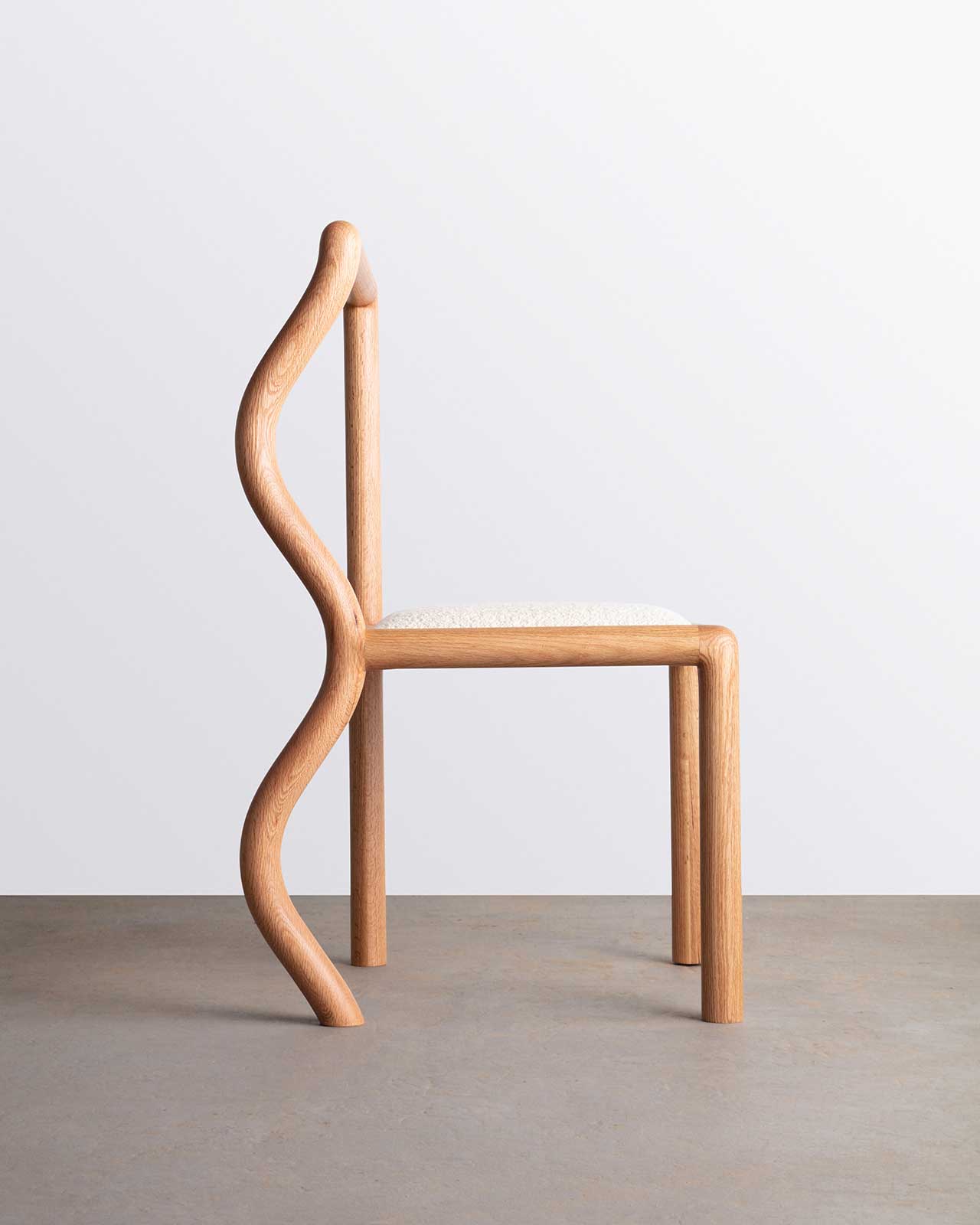 10/21 Photos
11/21 Photos
12/21 Photos
13/21 Photos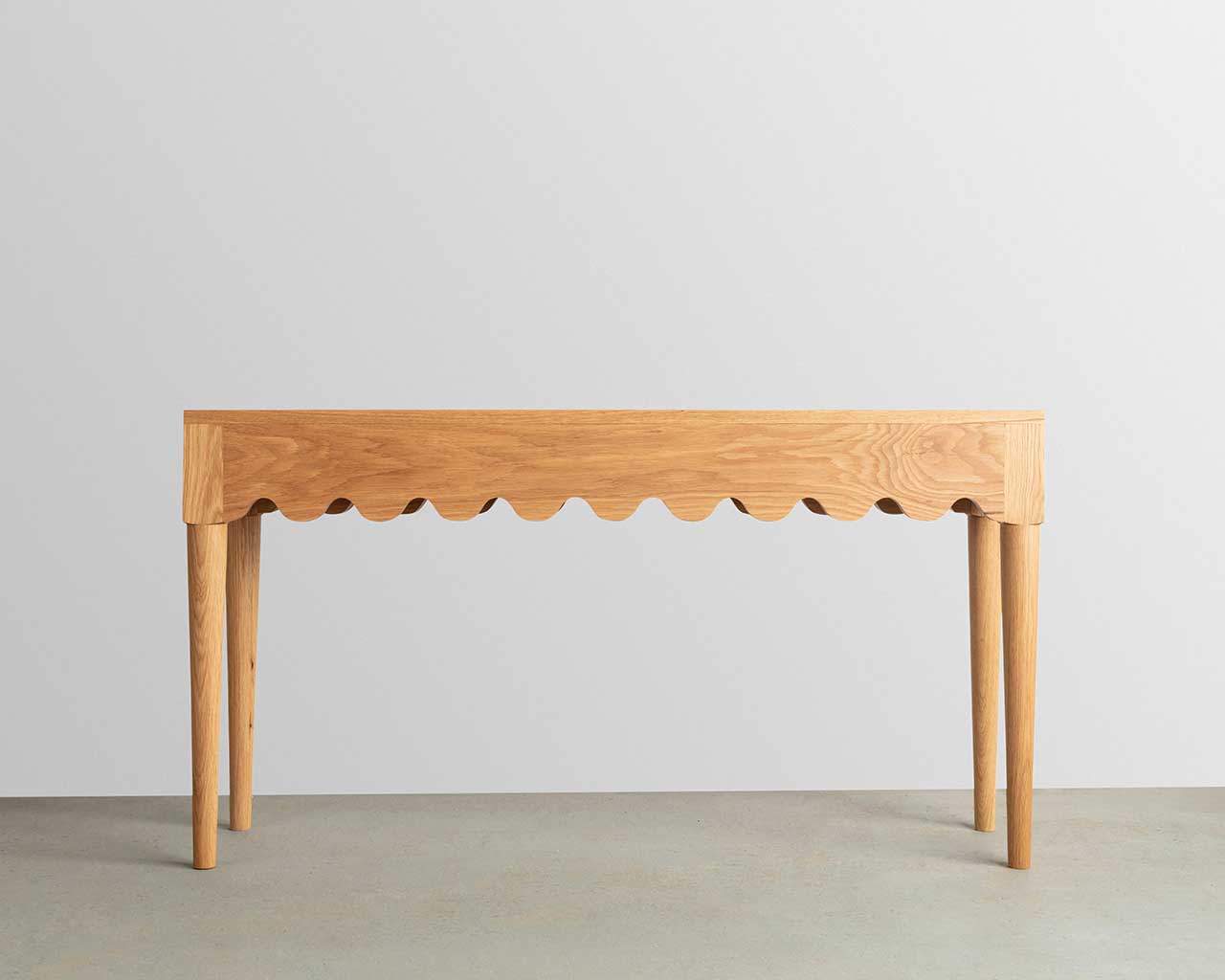 14/21 Photos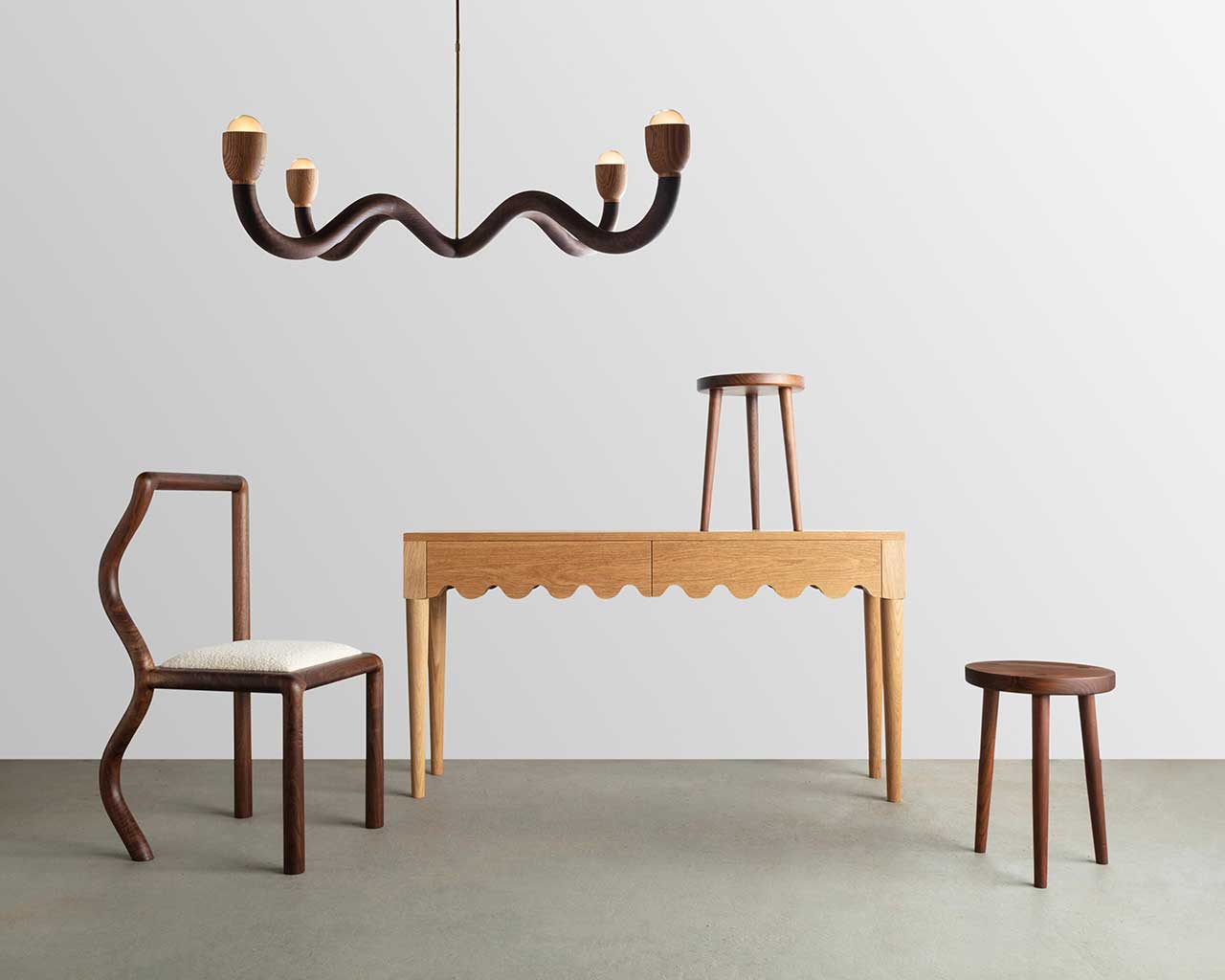 15/21 Photos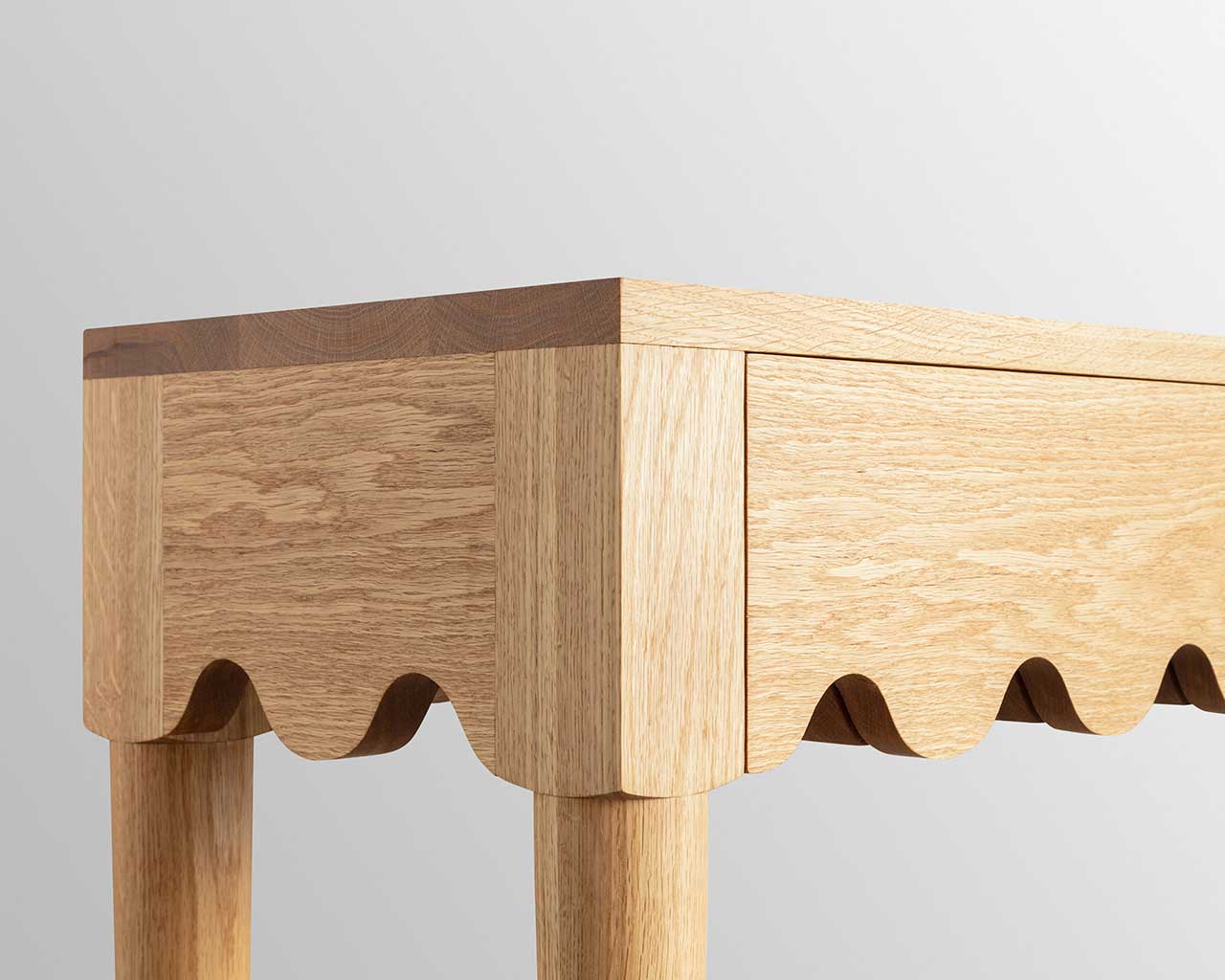 16/21 Photos
17/21 Photos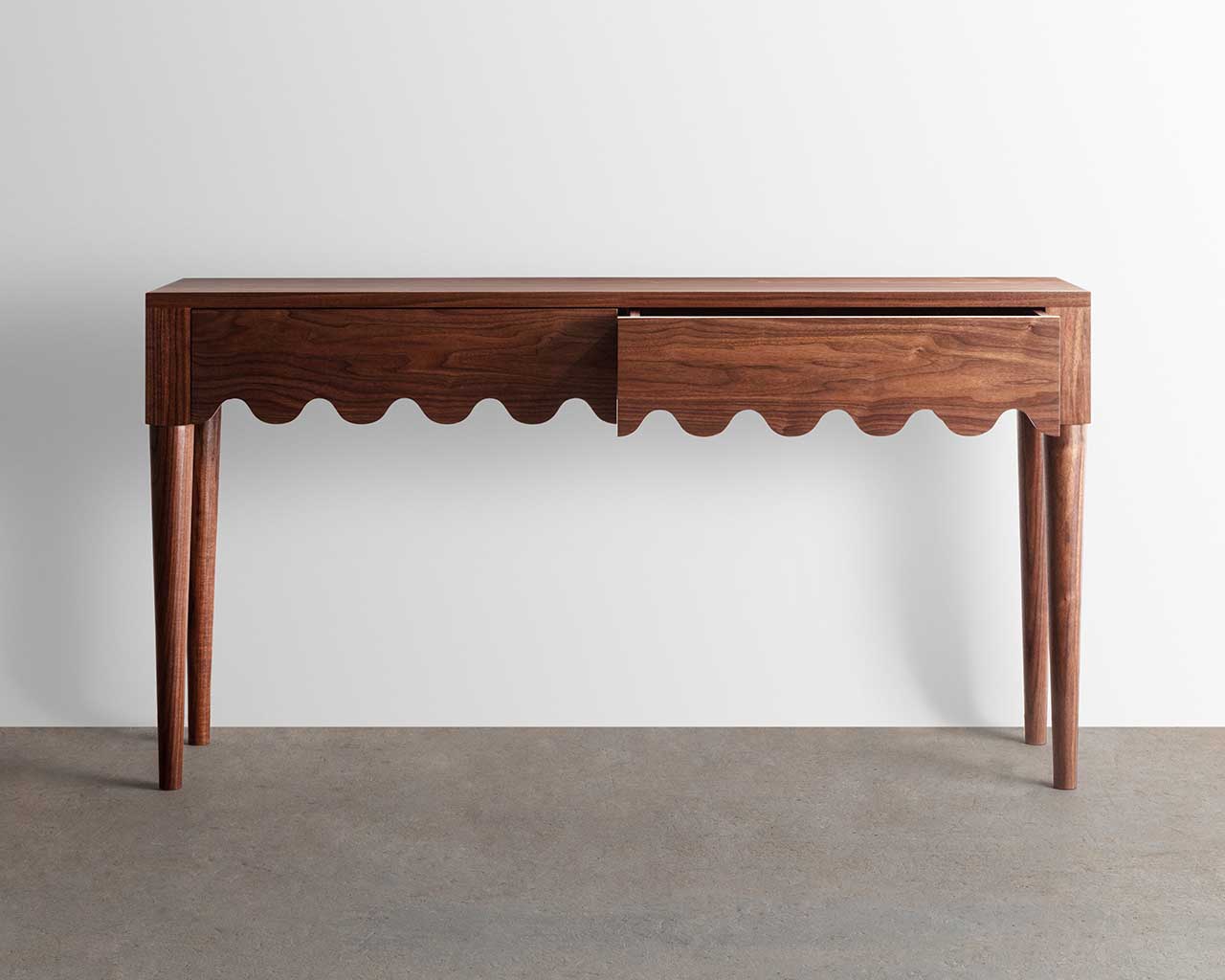 18/21 Photos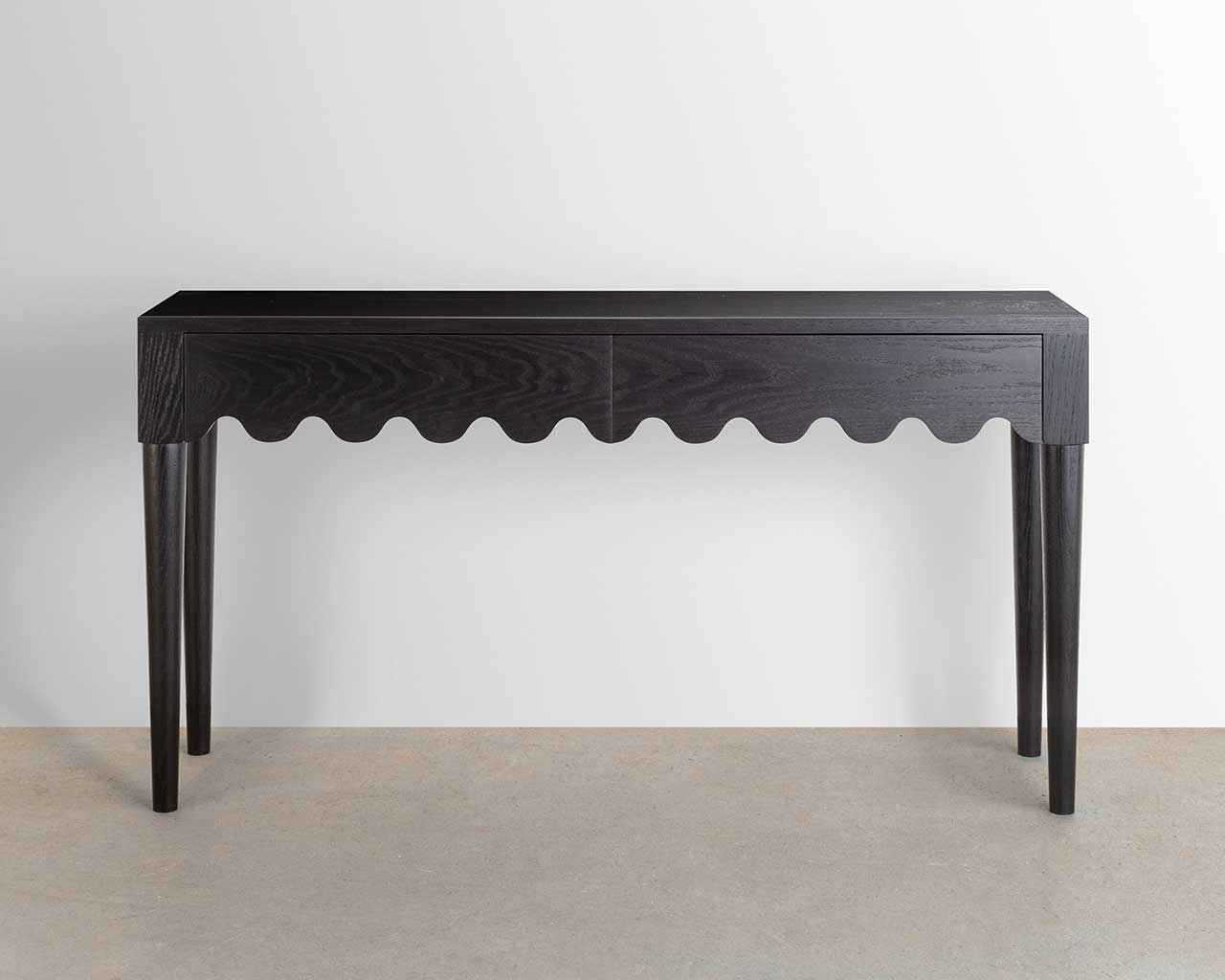 19/21 Photos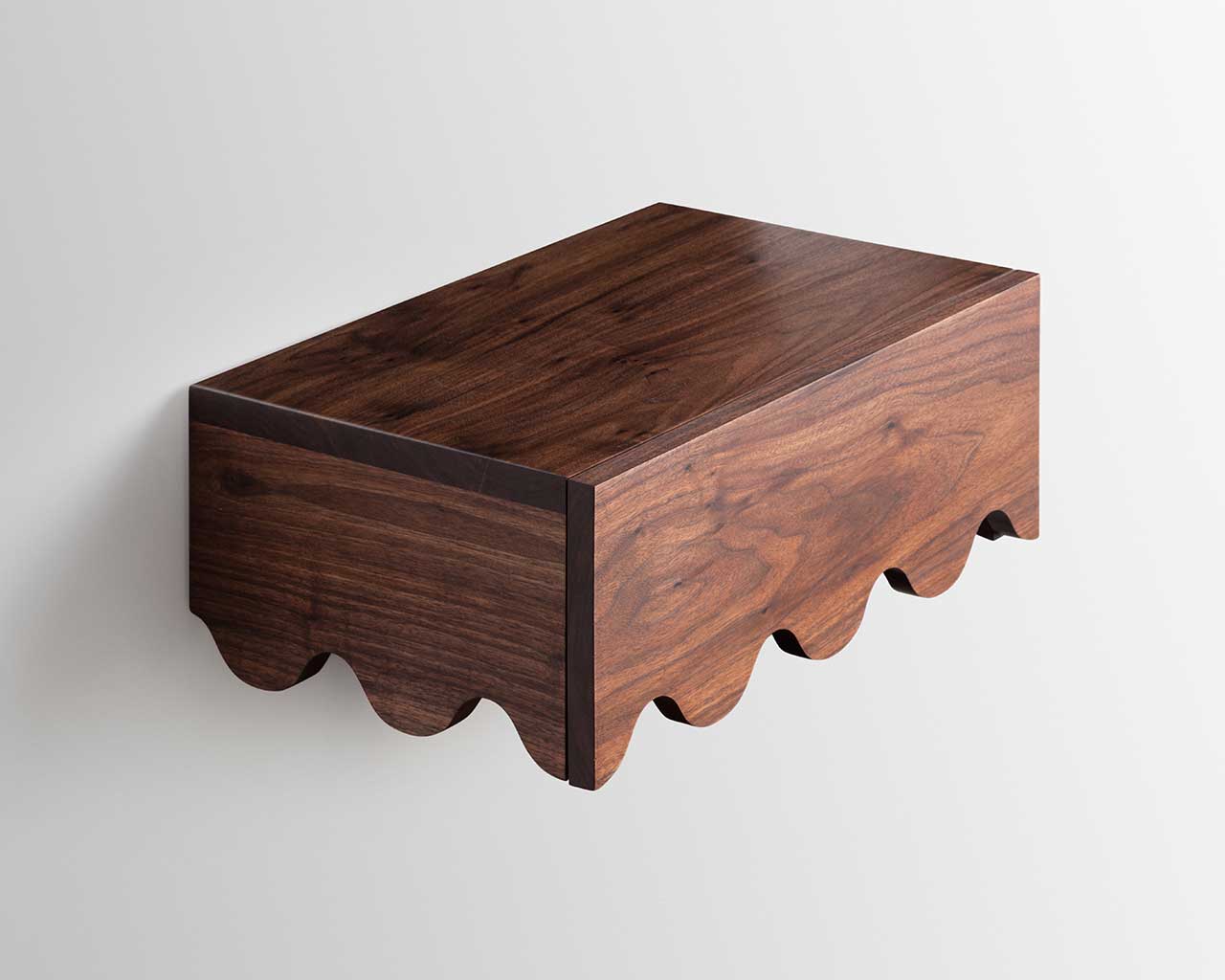 20/21 Photos
21/21 Photos
When we came across New York-based furniture maker Christopher Miano's new Squiggle chair, we had to learn more about the fun, whimsical design. Made of walnut slab lumber, the Squiggle chair was designed to bring a smile to the viewer and user. Its signature feature, a squiggle leg that extends to frame a back rest, is highlighted by the rest of the chair's minimalist silhouette. A natural boucle fabric provides comfort and contrast against the wood grain texture.
Beyond the chair, the entire Squiggle collection is full of beautiful curves and forms, consisting of tables, lighting fixtures, and mirrors. We reached out to Christopher who gave us a peek behind the process and in-depth overview of how the collection is made:
"My construction for The Squiggle collection starts with material selection, Each part is hand selected from slabbed lumber and milled in house for optimal characteristics in our final product."
"I start by gluing up 2″ x 2″ blanks and trace out shapes to be cut close to the final profile on the bandsaw. I am mindful of glue joints and leave some edges square to assist with glue-up. Using a 1″ roundover bit in a hand router I create my cylindrical forms (this gives the illusion of a steam bent dowel for one accent piece of each form.)"
"Dominos are used to solidify joinery for all members and are glued together in a methodical way, to ensure stability and proper glue-joints. A few templates made in house help with shaping and forming rounded corners, interior & exterior. The finishing process and glue-up is time consuming to ensure all parts flow together in a soft and rounded manner. Once happy with the final form each piece is sanded up to 400 grit and coated with Osmo Poly-x, allowing 24 hours to dry. The next day the first coat of finish is knocked back with 800-1000 grit sandpaper and finished with a final coat of Osmo Poly-x."
To shop the Squiggle collection, visit ChristopherMiano.com.