Made out of white post-consumer coated Tyvek, these Grand Trianon and Petite Trianon by Paula Arntzen for Artecnica are durable and washable.
They are named after the palace of King Louis XIV, Trianon lamps are lightweight chandelier — large and small. When lit up, the Trianon lamps emit a soft checkerboard glow from behind their surface of folded slits. Designer Paula Arntzen says, "Both lights are a result of a unique experience I had at the Palace of Versailles combined with my love for this elegant material."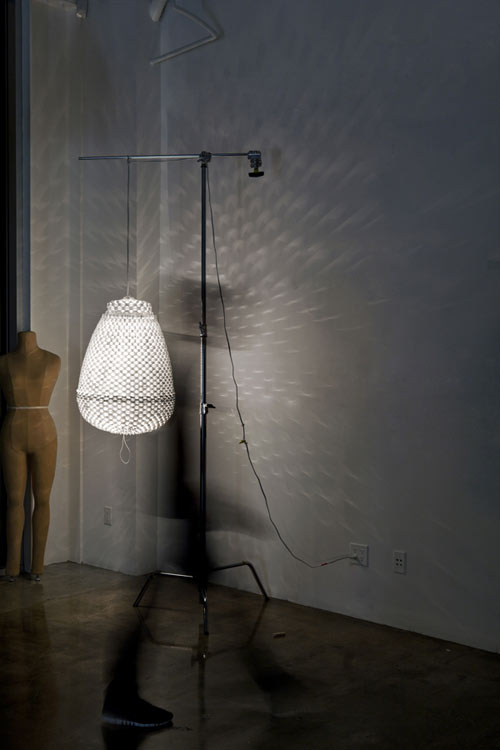 Also by Paula Arntzen for Artecnica, the La Corounne (the crown) is an airy chandelier masterfully designed from two pieces copper foil material. The reflective vertical strips around the two-tier lamp luminously display a burst of color and dimension, as its bulbous shape resembles the splendid chandeliers of stunning palace ceilings. It is excellent for down lighting applications.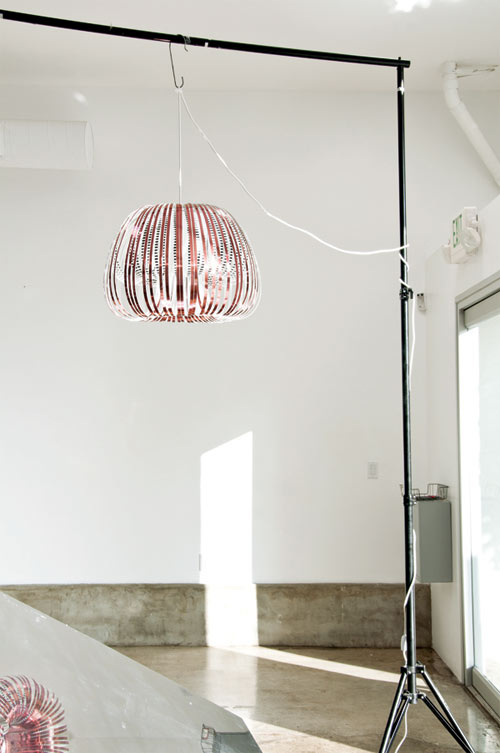 I was lucky enough to stop by Artecnica's booth at the NYIGF and check them out.
These lamps are a part of Artecnica's newest collection, which strive to create, reflect, embody, and transform the concept light — a fresh direction that accurately captures their latest sentiments (and the design industry overall): "Look up, look forward. Good things are on the way."