Twosome House, a two-story house in the west end of Toronto designed by local studio Atelier RZLBD, takes after the precise regulating lines of architect Louis I. Kahn.
The house is divided by two axial plots to distinguish "public" from "private" space, or "servant" from "served" space. Following this, the family-oriented spaces are programmed to the west, while the open spaces for hosting and serving guests take up the eastern plot.
The ground floor follows this example: the family room and kitchen are placed in a narrow western corridor while a square-shaped flexible living room takes up the other half. An expansive, two-meter-wide hallway cuts across these halves and serves as the home's main corridor and entrance.
The second axis is a wall that runs along east to west axis, shielding rooms such as the laundry room and the mechanical room from sight while opening up the flexible entertaining spaces to view.
The home also features an exercise room, an outdoor infinity pool, a sauna, and a jacuzzi. The glass floor of the first story corridor sifts light down onto the reflecting pool, which shimmers and glows right outside the basement sauna.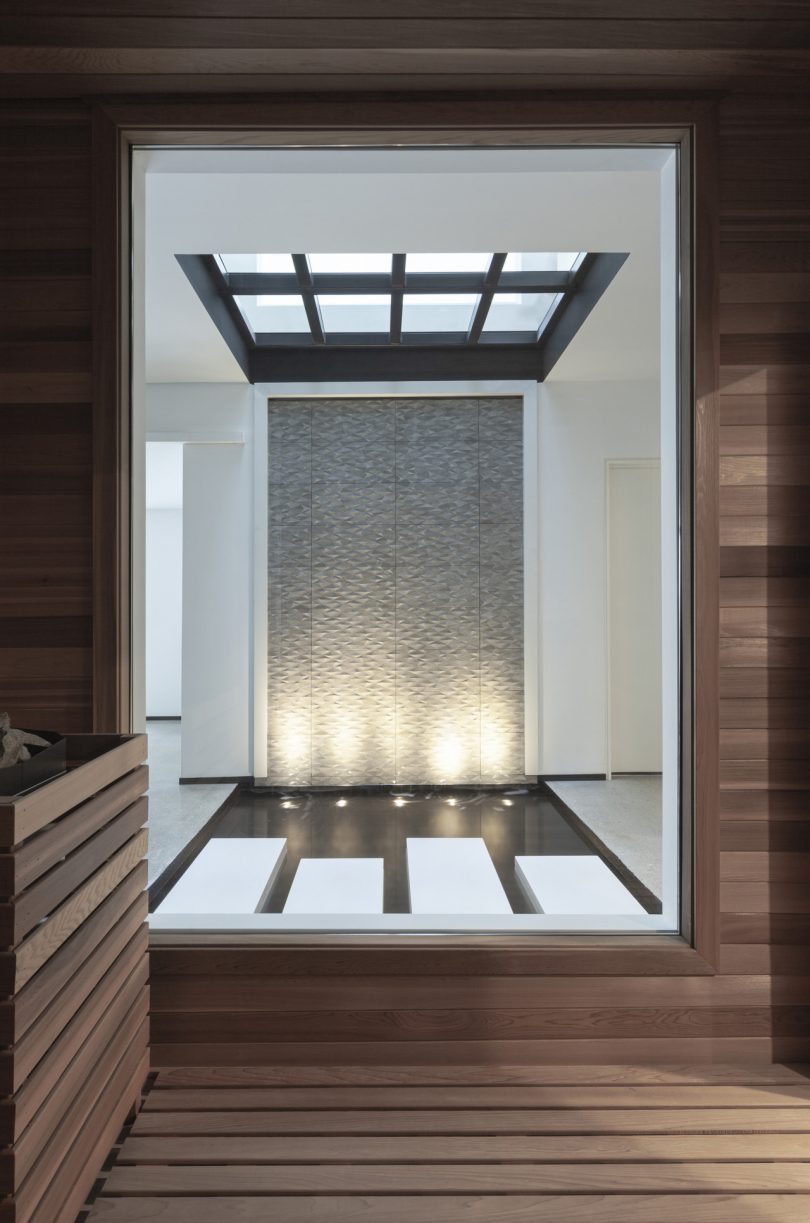 Photos by Borzu Talaie.