The Urban Logs Collection is the latest line of limited-edition furniture from Ilan Dei Studio.
Focusing on "urban renewal" each piece gives new life to urban and suburban trees that have been removed and are destined to become waste or firewood. Each log has a different shape, texture, and story which adds a history and brings some uniqueness to each piece. This natural individuality is contrasted by the simple, yet industrial elements of safety orange (love!) tube, orange upholstery and smoky copper-tinted mirrors.
The designers were inspired to create this collection after seeing beautiful pieces of unused logs lying around the neighborhoods surrounding the studio in Venice, CA. The first run of furniture used redwood for the tables and chairs, and white oak for the lights, however, there is such a variety of species available around the Los Angeles area that future generations will constantly be changing species.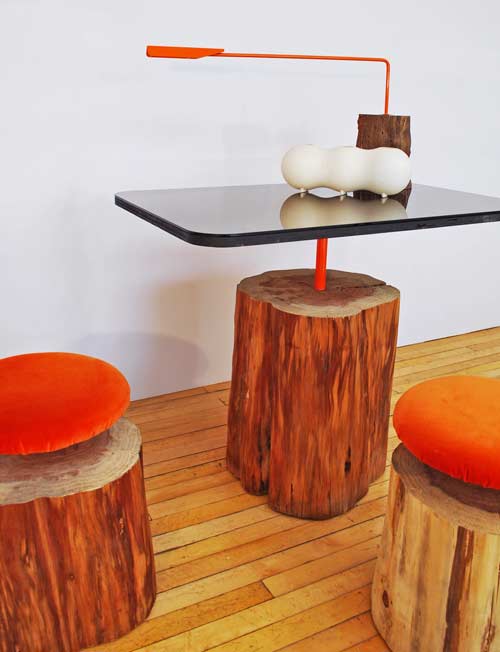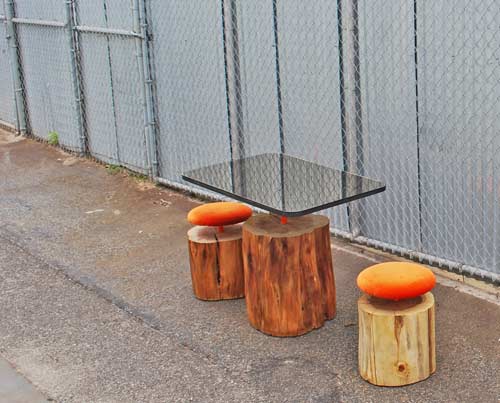 The furniture was first utilized in A. Kinney Court, one of Ilan Dei Studio's recent interior design project that we posted about back in January.