Y Home is a minimalist apartment interior designed by Rotterdam and Shanghai-based architects Office ZHU that enjoys abundant natural light and open living areas. The design team proposed to remove the kitchen wall to enlarge the living room area, but after consulting with the owners, chose to retain all existing walls.
To create a coherent and durable space, the architects chose select paintings by Ellsworth Kelly and Josef Albers. Their works, although created in the 1970s, still look beautifully restrained. Assaf Hinden's photography was in the living room, his reinterpretation of abandoned objects is quite relevant to the concept of the space.
The walls are kept bare white so that the furniture would be visually prominent. The architects chose pieces that had similar outlines. Air conditioners were hidden in the cabinets or installed on secondary walls to maintain the flat and uniform environment of the space.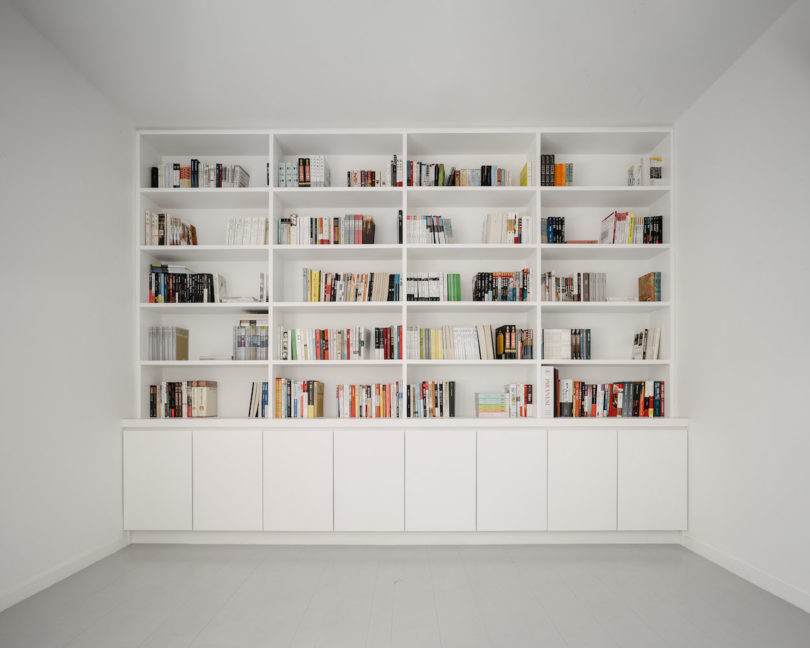 Photography by Zhu Siyu and Che Peiping.