This year was the first full year of Designer Desktops and that means we had 12 creative desktop wallpapers made by some fantastically creative artists and designers. Let's take a look back at this year's designs, and in case you missed one you can still download it now!
January 2011 by Catrina Dulay: "Good design is obvious. Great design is transparent." –Joe Sparano [DOWNLOAD]
February 2011 by hellopanos: "Moderation in all things including moderation." –attributed to Mark Twain, Oscar Wilde and Petronius. [DOWNLOAD]
March 2011 by our very own Joel Pirela of Blue Ant Studio: "Design is a response to social change." –George Nelson [DOWNLOAD]
April 2011 by Kelly Beall of Design Crush: "I try not to think out of the box anymore, but on its edge, its corner, its flap, and under its bar code" –Clint Runge [DOWNLOAD]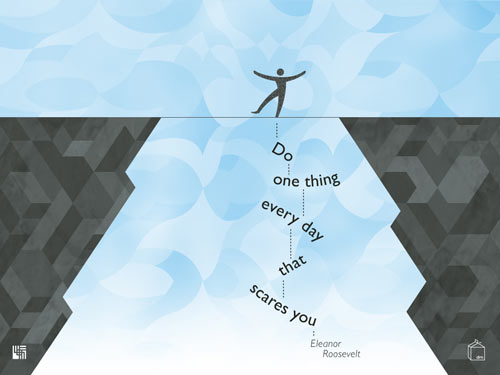 May 2011 's by David Matthew Parker: "Do one thing every day that scares you." –Eleanor Roosevelt [DOWNLOAD]
June 2011 by Jason Dean of The Best Part: "It takes two to make a thing go right." –Rob Base and DJ E-Z Rock. [DOWNLOAD]
July 2011 by Allison and Craig Glancey of Strawberry Luna: "I never wanted to weigh more heavily on a man than a bird." –Coco Chanel [DOWNLOAD]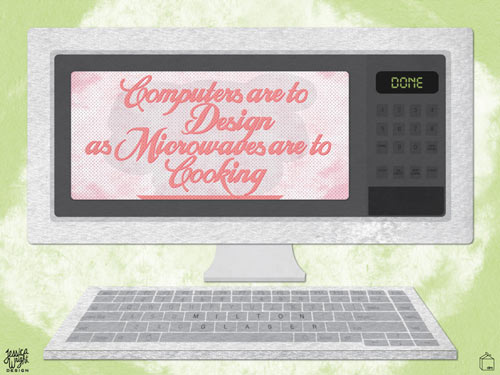 August 2011 by Jessica Wright: "Computers are to design as microwaves are to cooking." –Milton Glaser [DOWNLOAD]
September 2011 by Gemma Correll: "You don't get harmony if everyone sings the same note." –Steve Honey [DOWNLOAD]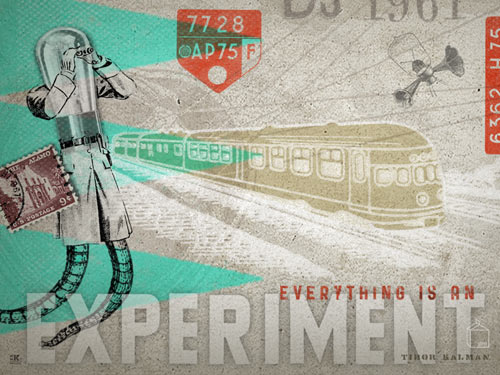 October 2011 by H. Michael Karshis: "Everything is an experiment." –Tibor Kalman [DOWNLOAD]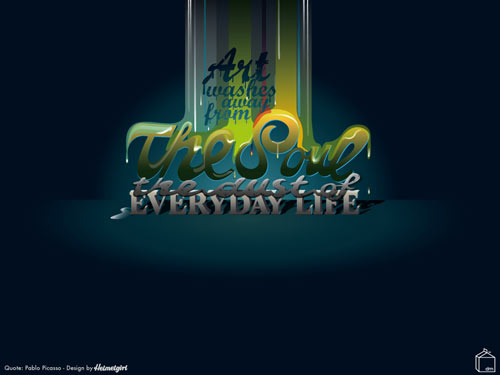 November 2011 by Henry Madsen of Helmetgirl illustration and design: "Art washes away from the soul the dust of everyday life." –Pablo Picasso [DOWNLOAD]
December 2011 by Aaron Wood: Dieter Rams' 10 Principles for Good Design [DOWNLOAD]
Want to be a part of the Designer Desktop project in 2012? Email us at [email protected] with more info about your design/art skillz.