Design Milk seems to have a thing for tape dispensers. Look at this one or this other non-traditional design – both quite minimalist (but neither quite as pared down as this whistle-sized pick). I'm at a loss for explanation for this shared affinity for tape dispensers in this supposed post-paper age, but I've found another one to add to our slowly growing list of favorites – this design being the collaborative fruit of labor between OTHR and advertising agency Select World.
The collaborative partners call their stationery accessory the "Indispensable Tape Dispenser", an all-matte black steel frame design seemingly purloined from Marcel Breuer's own sketchbook. But in fact this wireframe dispenser is the original creation of designers Joe Doucet (OTHR CEO) and Sabrina Yu (Select World Managing Director).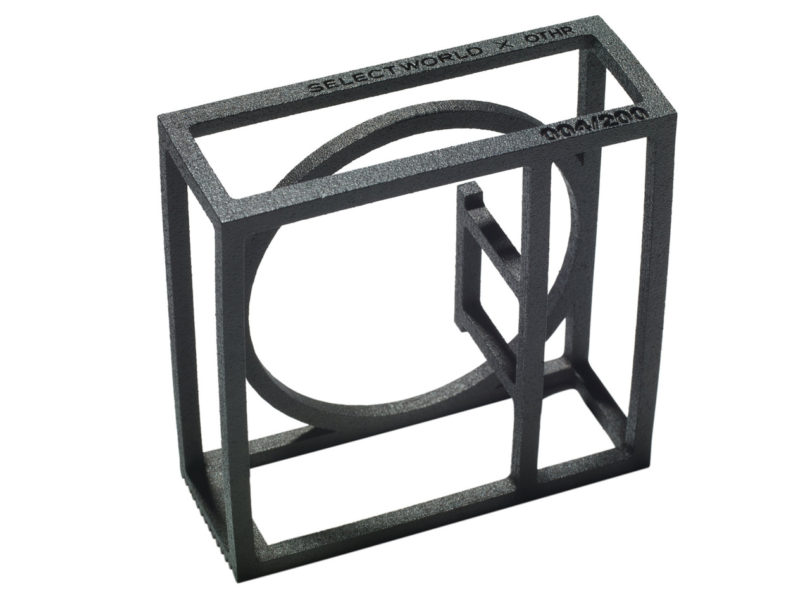 Assisted by 3D printing technology, Doucet and Yu were able to imagine an object using a minimal amount of material and without moving parts, allowing the wheel of tape to become the visual centerpiece, and more importantly, easy to dispense.
Only 200 of these OTHR tape dispensers were manufactured, intended as an end-of-year holiday gift for clients, partners, and friends of both companies. But the good news is the rest of us will have opportunity to get our roll on later this Spring when the OTHR tape dispenser launches as a purchasable consumer good.

Design From Around The Web