The shipping container is a versatile building block for architects and real estate developers. The modular vessel can be fashioned into trendy and hip shipping container homes, a shipping container Starbucks, or an architecture studio. As sustainable materials, upcycling, and a certain pared-down industrial look have become all the rage for designers and builders, shipping containers as residences have become more popular than ever.
In Round Top, Texas, Matt White and his team from Recycling The Past have taken six shipping containers and turned them into the Flophouze Hotel. While the rooms are small in number, their interiors represent an eclectic and considerate collection of materials from all around the United States.
Each Houze is designed with sustainably harvested wood from upstate New York and reclaimed lumber from Kentucky. Windows were taken from a school in Philadelphia that was due for demolition. The kitchen cabinet bases are from a laboratory in Texas and the countertops are old bowling alley floors from Texas.
The group responsible for the "shipping container chic" look is Recycling The Past, a mothership company which salvages artifacts, recycled treasures, and even entire buildings. In fact, everything in the rooms is for sale—so if something catches your fancy, just ask and they will name you a price!
Of course, don't expect to stay inside the container all day. The hotel has a shipping container pool thanks to a partnership with Modpools. Fayette Lake is around the corner, and the compound has hammocks, fire pits and comfy chairs to make the best of the famous sunsets in the area.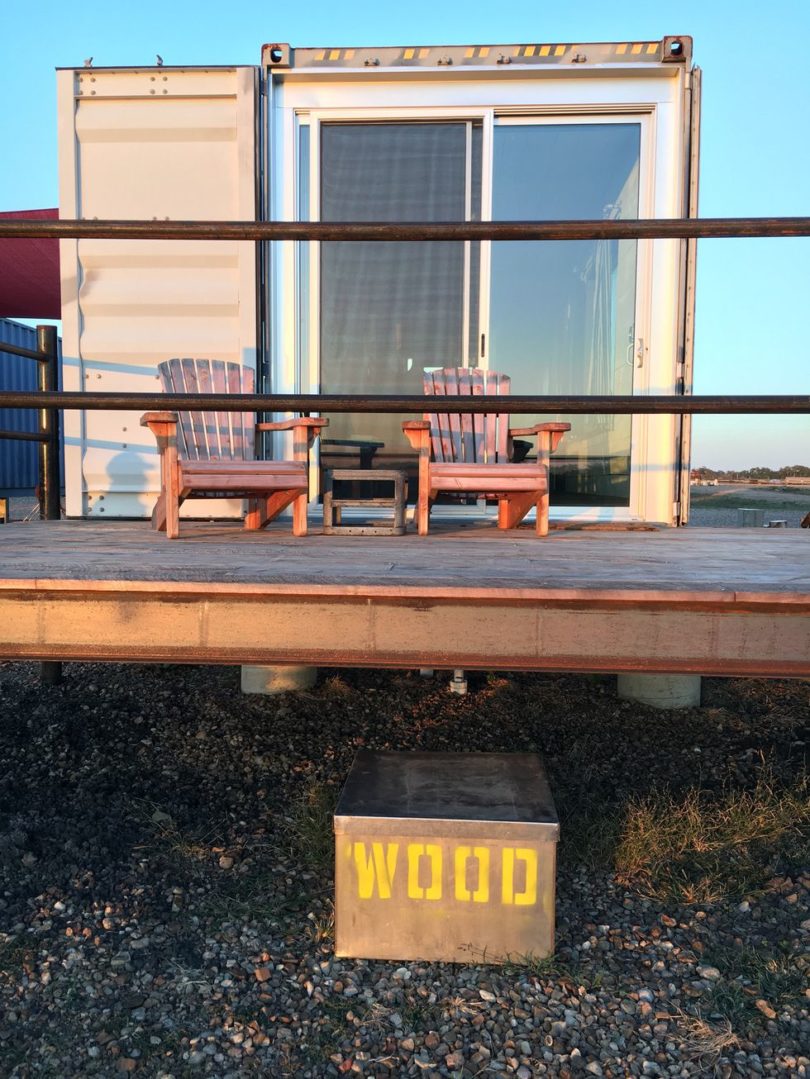 What: Flophouze Hotel
Where: 1132 W, Farm to Market Rd 1291, Round Top, TX 78954, United States
How much? Room prices start at USD $175
Highlights: In Round Top, Texas, six shipping containers and a modular pool offer a new way to enjoy the sprawling rural sunsets.
Design draw: Recycling The Past has curated vintage art, artifacts and treasures to furnish each room, and all the decor you see is for sale!
Book it: Visit Flophouze Hotel
Photos by Flophouze Hotel.