The 98 Square Foot Autonomous Pod of Productivity or Play Goes Into Production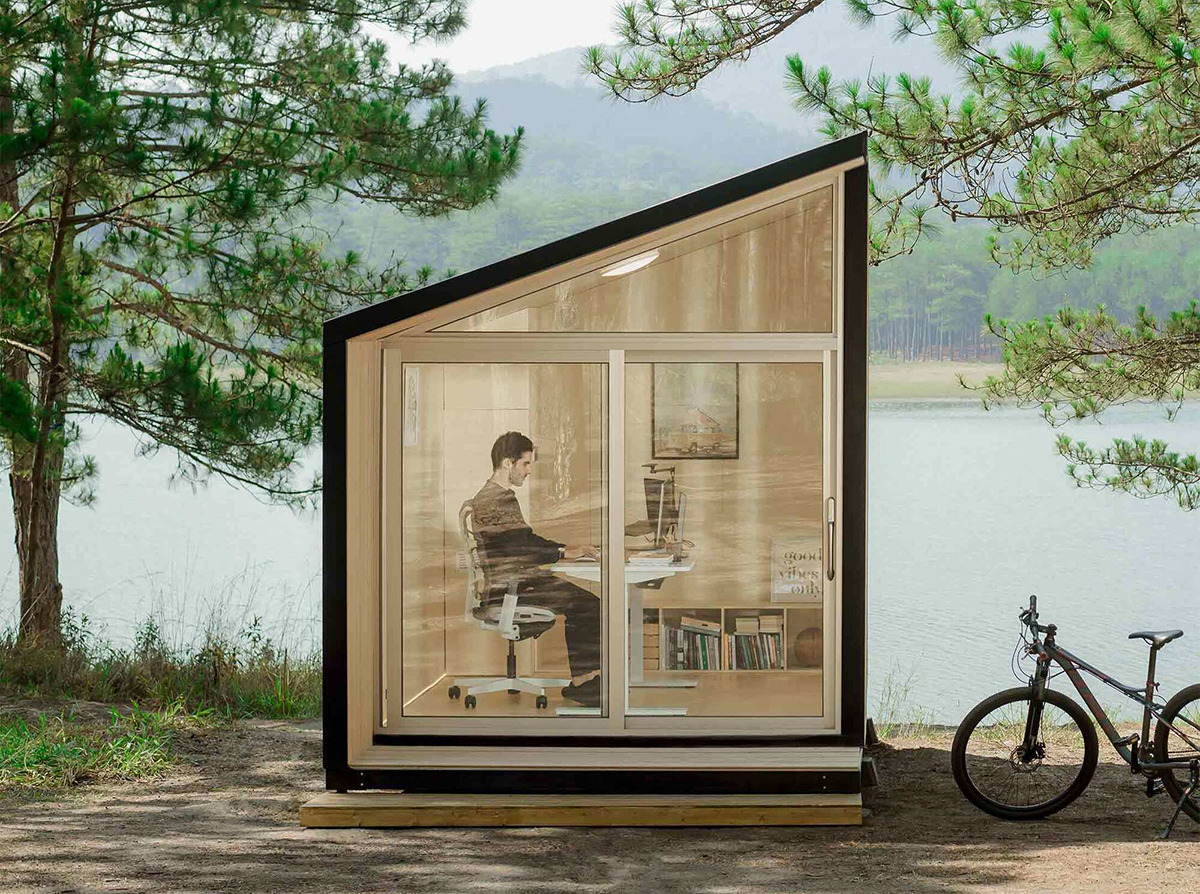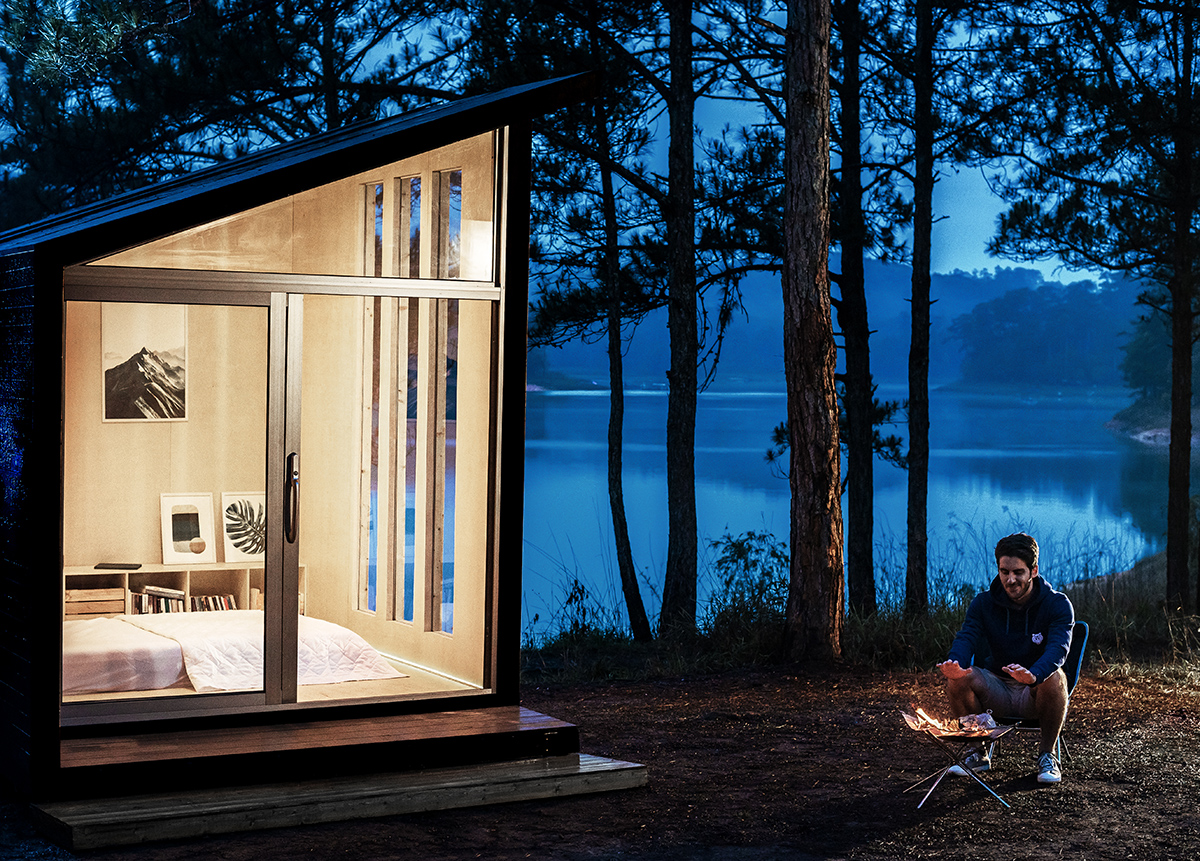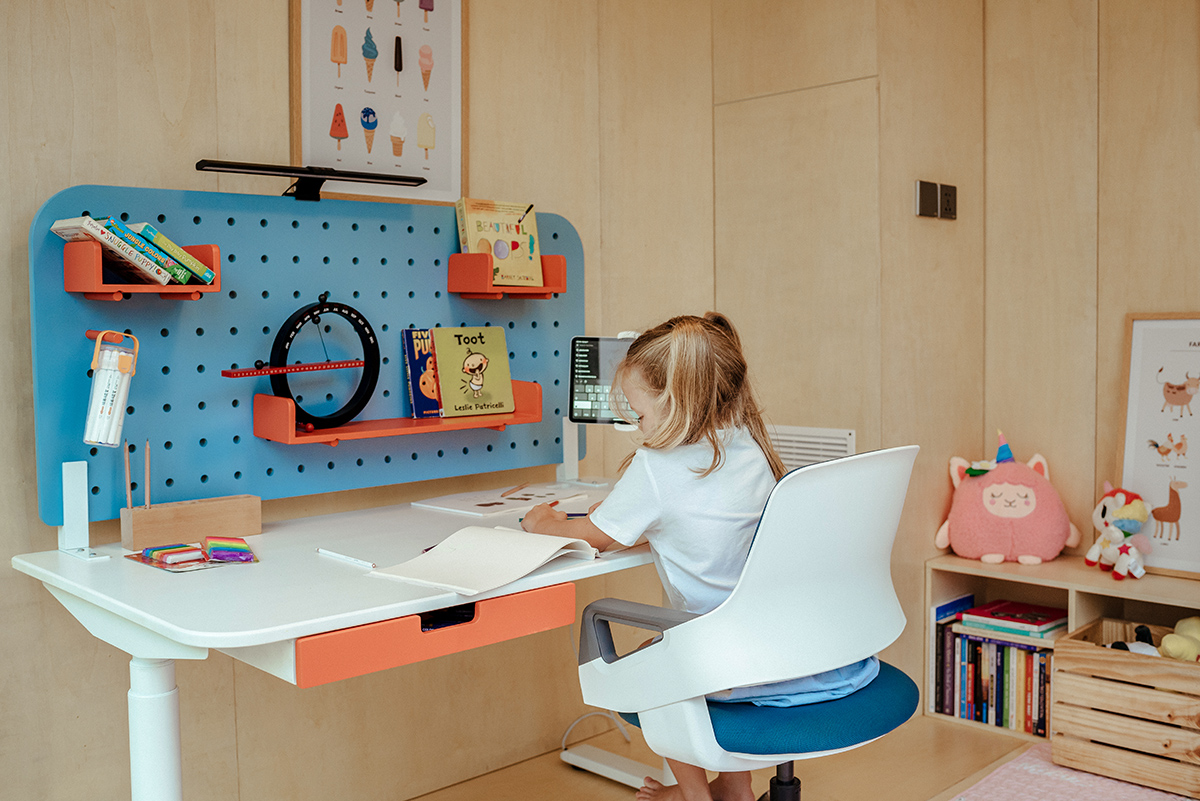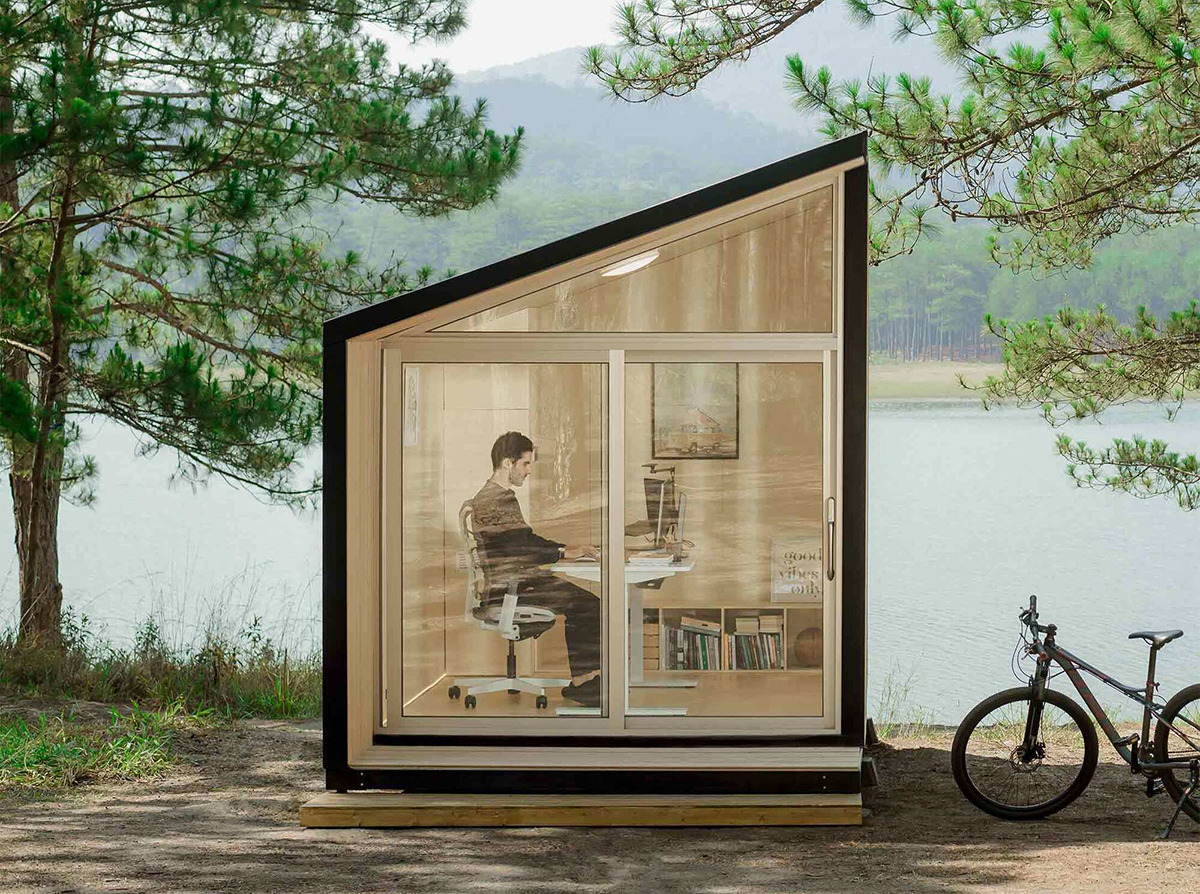 The 98 Square Foot Autonomous Pod of Productivity or Play Goes Into Production
1/14 Photos
2/14 Photos
3/14 Photos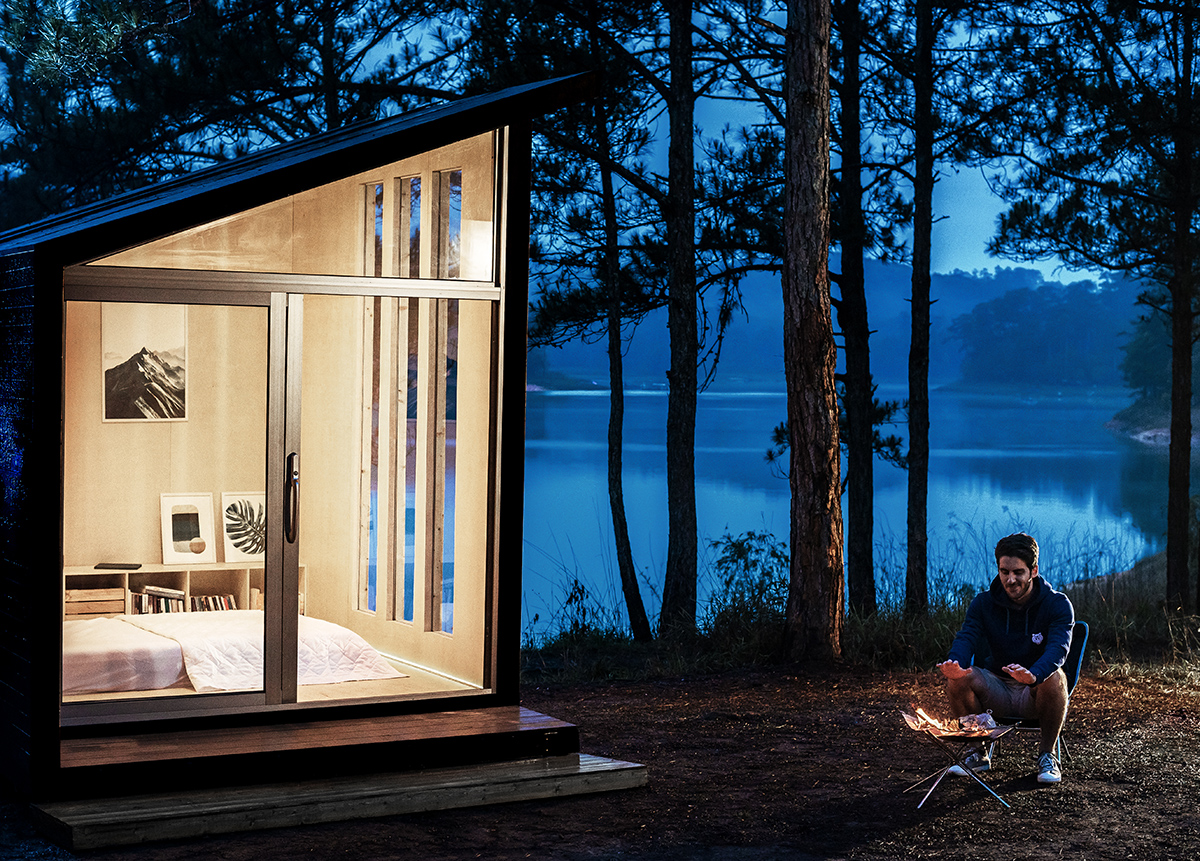 4/14 Photos
5/14 Photos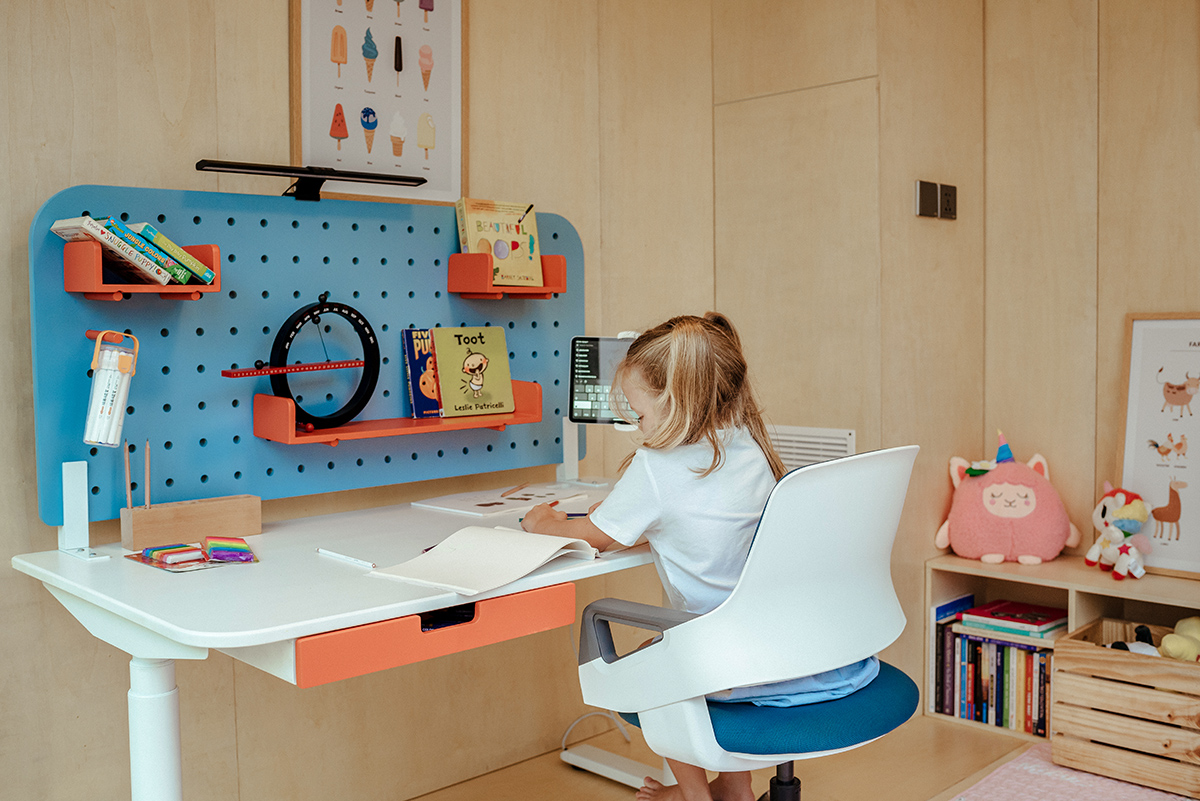 6/14 Photos
7/14 Photos
8/14 Photos
9/14 Photos
10/14 Photos
11/14 Photos
12/14 Photos
13/14 Photos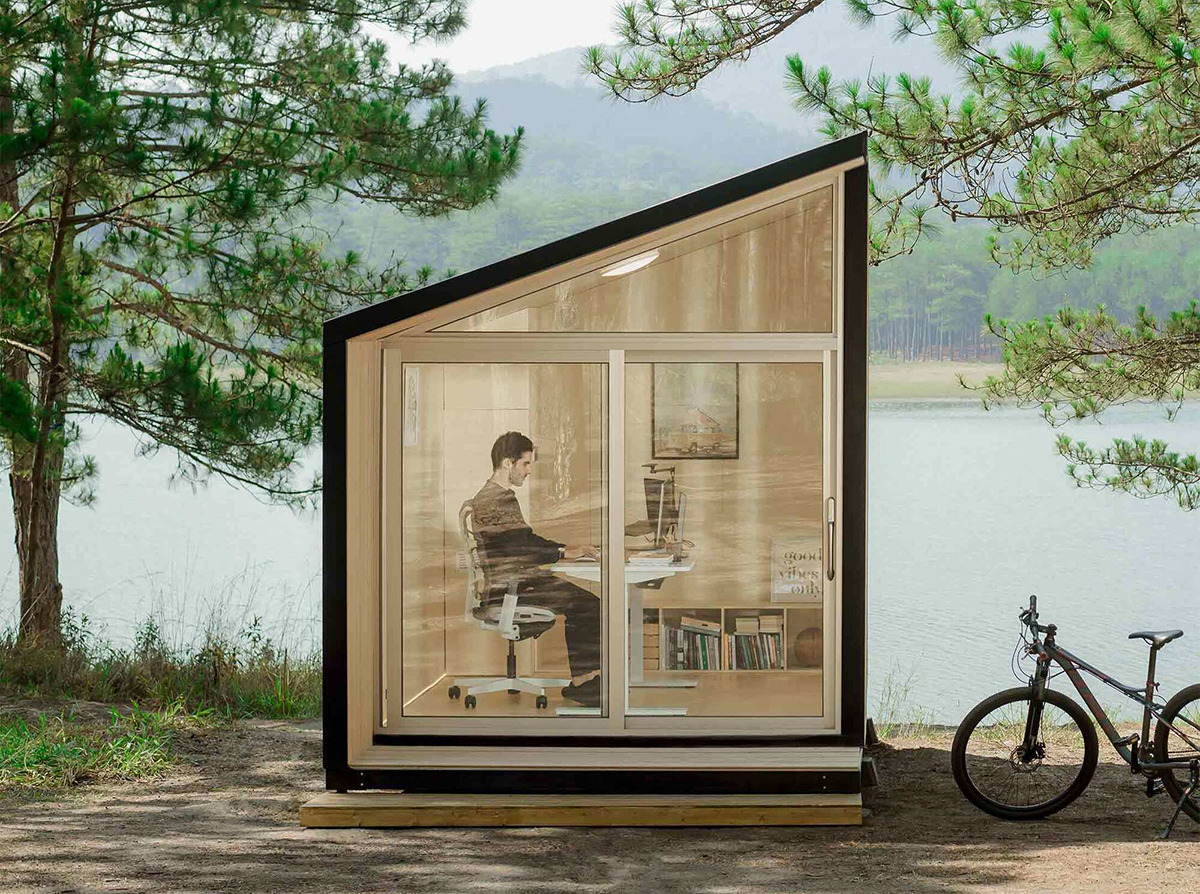 14/14 Photos
It was a little over a year ago today when we caught wind about technological productivity and work from home specialists over at Autonomous were developing a "monastically inspired" workspace designed for one, a minimalist freestanding structure pre-wired for tools of productivity and entertainment, but also outfitted for creature comforts like air conditioning, heating and lighting. They're returned with a similar architectural effort designed to expand living and work space into the backyard.
Like its more productivity-focused counterpart the WorkPod, the 98 square foot multifunctional Pod drops the "work" from its moniker, but retains a level of adaptability while adding a slew of standard features. The tiny angled roof structure is also engineered to be assembled quickly and easily with a minimal amount of building skills in about a day with the aid of four people.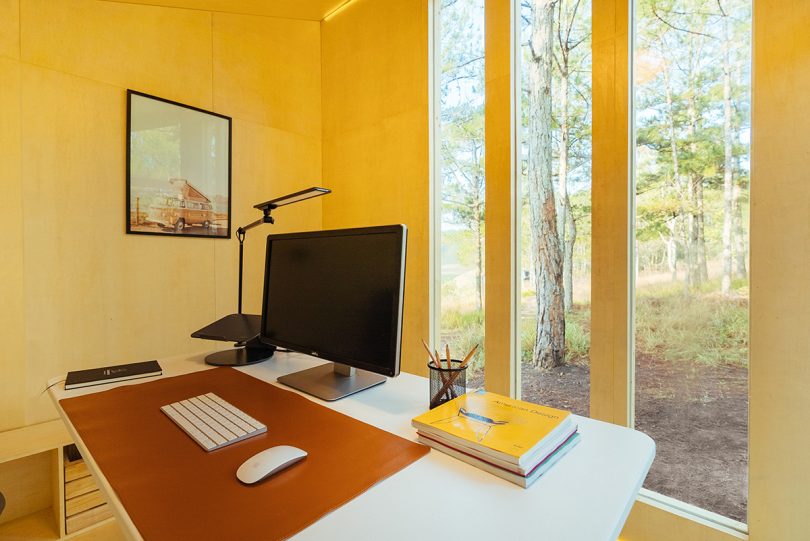 Pre-installed inputs for centralized heating and cooling, overhead lighting, and an integrated ventilation system, give the Pod the appointments of a refuge rather than a space of mere necessity. An integrated bookshelf, small step up deck, and interior electrical cabinet complete the work/play vibes.
Natural light and a view are invited into the Pod's interior thanks to floor-to-ceiling glass doors and trio of vertical slit windows. The structure itself adds two more layers than the previous Zen WorkPod specifications, built with a layered combination of plywood, a sturdy wooden frame, insulation foam, bitumen and a composite wood coating. Autonomous claims this sandwich of materials offers a durable and well insulated interior made to "withstand changing weather patterns year-round" ranging from -60 to 122°F.
Additional improvements have been added underneath and will appeal to those whose backyards offer a less than ideal and not perfectly level site. The entire structure sits aboard an adjustable foundation system which can be lifted up to 4.5-inches for uneven terrain, supporting up to 4 tons.
To emphasize the Pod's versatility as an extension of the home, the manufacturer proposes a multitude of applications: backyard office, meditation space, art studio, guest house, rec room, gaming room, kid's headquarters, or "tiny house" Airbnb rental are all staged to spark dreams of extra usable space.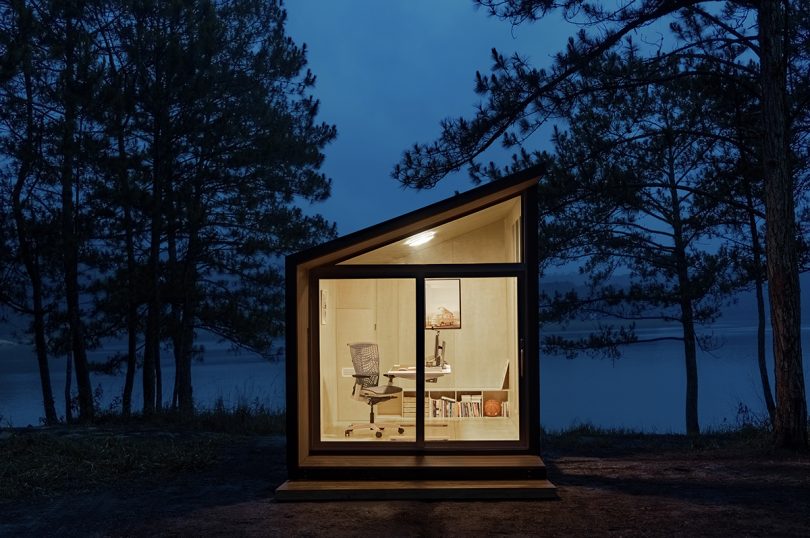 Those seeking a little bit more room will need to open up their wallets to the tune of $21,000 for the entire Pod kit (shipping is included and the entire unit is covered with a 3-year warranty). From November 9-15th, the brand is holding a 7-day online event where customers can purchase Pod for $6,000 off for $15,000. Autonomous says Pods ordered then will begin shipping in the ballpark of February-March 2022.