10. Modern Homes Designed for Millennials
Homes designed specifically for the next generation of home buyers: millennials. We talked to Bobby Berk to find out exactly what that means.
9. A Home for Two Generations That Balances Privacy and Interaction
Taylor Knights were hired to create a family home that was designed to house two generations under the same roof while balancing privacy and interaction.
8. House Under Eaves by MRTN Architects
The recently completed House Under Eaves is a residence by MRTN Architects in Point Wells, New Zealand that's located in a new neighborhood near Auckland.
7. A Cozy, Scandinavian-Inspired Loft in Lithuania
A modest loft in Lithuania was designed for a young couple longing for a cozy, modern interior with a Scandinavian feel and simple color palette.
6. A Warehouse is Converted into a Stunning Apartment
A former warehouse in Sydney was transformed by architect Josephine Hurley who was hired to transform the space into a private, two-story residence.
5. Make the Most of a Small Space with this Multifunctional Loft System
A 500 square foot urban condo needed more function so a pre-fabricated loft that packs a multitude of functions into its compact design was created.
4. A Used Cargo Van Becomes a Mobile Studio
Zach Both got creative when it was time to hit the road for work – he bought a cargo van and converted it into a mobile studio to live and work in.
3. A House From the 60s Becomes Modern While Keeping its Soul
The Du Tour Residence is a project led by Architecture Open Form who renovated it for a family who'd owned the architect-designed, 1960s home for decades.
2. An Industrial Loft in Prague
Loft Hřebenky is an 85 square meter modern, industrial flat in a new building in Prague, which Formafatal was tasked with designing.
And the most popular architecture post of 2016 is…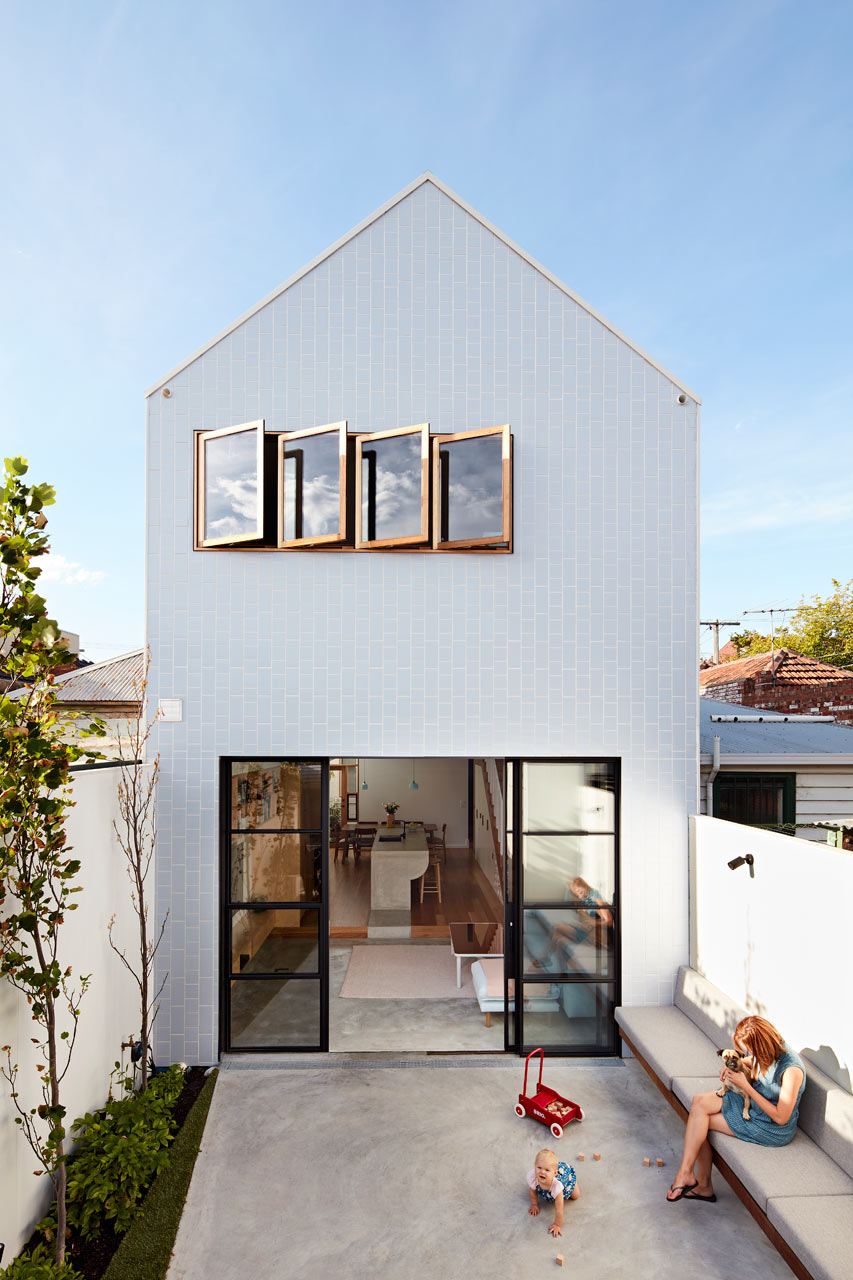 1. A Major Renovation for a House on a Narrow Lot
A modern house where the front of the house fits in with the surrounding homes in the neighborhood, while the back alludes to the modern interior. Basically, a mullet house.