10. A Parisian Apartment Renovated for a Young Family and Their Cat
When designing the Sacha apartment in Paris, SABO project used simple materials, like plywood, resin, and concrete, for a clean, family-friendly space.
9. A Hong Kong Home for Two Generations and Their Beloved Pets
For a young couple and one of their mothers, Sim-Plex Design Studio designed a clever co-living situation to accommodate them and their beloved pets.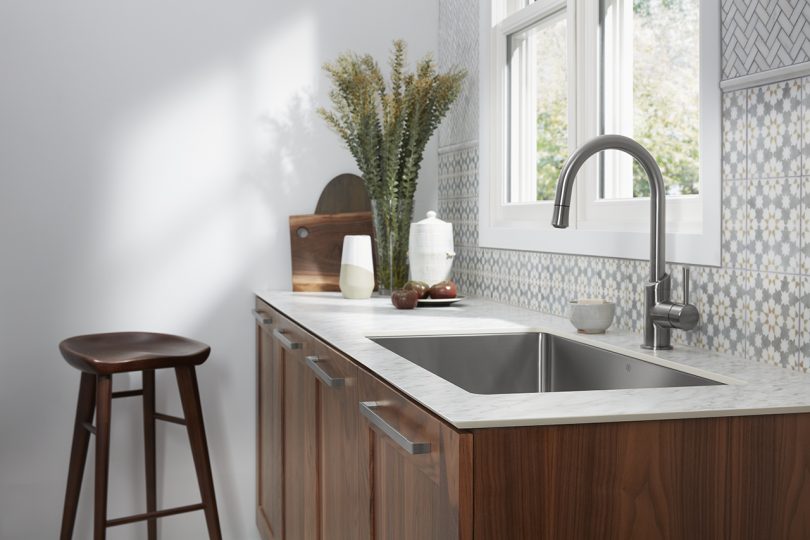 8. A New Trend in Kitchen Design: Wilsonart Introducing THINSCAPE™ Performance Tops at KBIS
THINSCAPE Performance Tops are glamorous and elegantly designed – an affordable luxury that Wilsonart launched last spring.
7. A Compact Taipei Apartment Full of Curvy Details
Designed by PENY HSIEH INTERIORS, the Flowing Vector apartment in Taipei features bold curvy details paired with angular elements.
6. Google's Installation Tells You What Spaces Make You Feel Better than Others
Minimalist shapes? Muted tones? Rounded corners? Google's Milan Design Week installation will reveal the interior style that makes your heart flutter.
5. Pure Atmospheres: 7 Interior Design Trends Spotted at Imm Cologne
Developed by Dick Spierenburg with Floor Knaapen, Trend Atmospheres explored 7 different stages, each visualizing a different interior trend at IMM Cologne.
4. BLANCO Recreates the Classic Farmhouse Sink for Today's Kitchen
BLANCO's designers and artisans have been channeling their passion for innovation through their stainless steel sinks, including a new farmhouse sink.
3. Do It Yurtself: A Modern Yurt You Can Build Yourself
Zach Both and Nicole Lopez spent 6 months designing and building a modern yurt to share how they did it with a step-by-step guide for you to Do It Yurtself.
2. Brizo's Invari Bath Collection Integrates Edwardian Elegance with Machine Age Sensibility
The Invari™ Bath Collection, by luxury fittings brand Brizo, combines stately elegance and traditional design to create a fresh style.
And the most popular interior design post of 2019 is…
1. Bobby Berk Teams up with Corian® Design to Create Kitchens for the Fab Five
Bobby Berk teamed up with Corian® Design to explore their new product releases and design kitchens for each of his Queer Eye cast mates!