10. A House From the 60s Becomes Modern While Keeping its Soul
The Du Tour Residence is a project led by Architecture Open Form who renovated it for a family who'd owned the architect-designed, 1960s home for decades.
9. An Industrial Loft in Prague
Loft Hřebenky is an 85 square meter modern, industrial flat in a new building in Prague, which Formafatal was tasked with designing. They also designed 44 custom pieces of furniture so they'd work within the unconventional space.
8. VINTA's Travel & Camera Bag for Everyday Adventures
VINTA designed a backpack with a vintage, military-style look to carry your camera gear around for your everyday adventures or travel.
7. Wooden Rings with Breathtaking, Miniature Worlds
Vancouver-based Secret Wood makes these enchanting, handcrafted wooden rings that capture miniature worlds within transparent resin.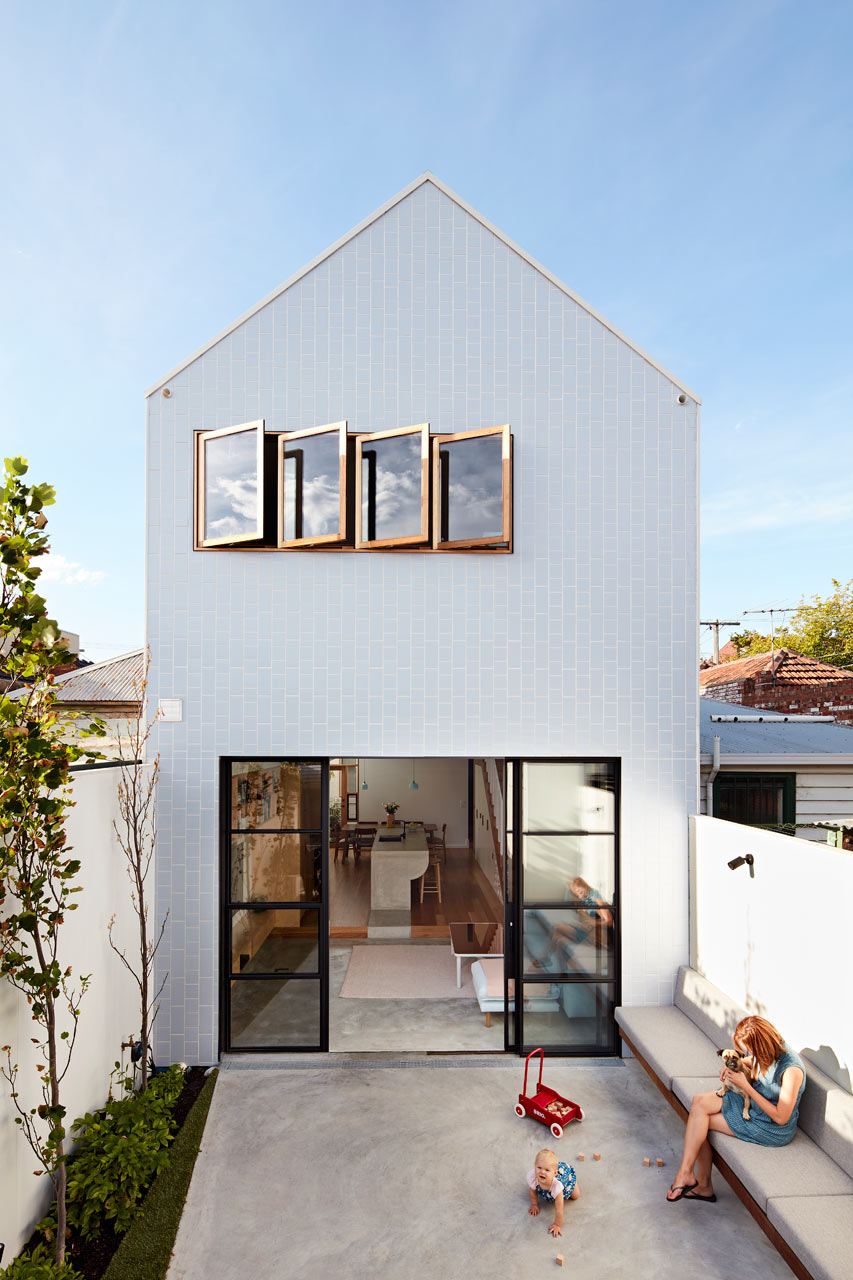 6. A Major Renovation for a House on a Narrow Lot
A modern house where the front of the house fits in with the surrounding homes in the neighborhood, while the back alludes to the modern interior. Your typical house mullet.
5. An Inflatable, House-Shaped Bed (in a Bag!) for Guests
Ca.Mia, designed for Campeggi, is an inflatable bed that also offers your guests a place to sleep with privacy. As the bed inflates, the shape of a small house begins to appear.
4. Upgrade Your IKEA Furniture with These Easy Hacks and Ideas
Elevate your IKEA furniture with brands that have designed ways to give your basic IKEA a facelift or just a little upgrade with doors, legs, and slipcovers.
3. Hot Kitchen and Bathroom Trends for 2016
We hit Las Vegas' KBIS this year to check out the hot kitchen and bathroom trends forecast for 2016 and we discovered some unexpected and exciting trends!
2. This 112-Year-Old Company Is Making Enormous Tables for Apple Campus 2
We checked out Apple's partnership with tablemakers Arco who were tasked to create 18′ long tables that would serve as a focal point for collaboration inside Apple Campus 2.
And the most popular post of all posts in 2016 is…
1. The Coolest Modern RVs, Trailers and Campers
We're wanderlusts so we search for our favorite recreational vehicles and campers that do away with the typical aesthetics and focus more on the modern look.