When it came to technology, we shared some of the latest and greatest products to be found, from the "Most Beautiful Car in the World" that went electric to iPhone and iPad cases that double as note pads. To mark the end of the year, we're looking back and sharing the most popular technology posts from 2018.
10. The JBL L100 Classic Returns Looking as Modern as Ever
The original 1970 3-way JBL L100 Classic bookshelf loudspeakers design was ranked as one of the best-selling speakers of that decade. It's returned with same wild iconic Quadrex foam grilles as the original, but updated inside with newly tuned componentry within.
9. Roxxlyn Encases Your Precious iPhone X in 350 Million Year Old Rock
350 million year old rock is turned into beautifully machined and engraved iPhone cases by Roxxlyn characterized by unique combinations of color and pattern.
8. Our Favorite Technologies We Saw at CES 2018
Braving crowds, rain, and a blackout, we came back from the 2018 Consumer Electronics Show with several favorite examples of technology and design.
7. IKEA RUMTID Collection Explores Martian Decor
IKEA's RUMTID collection set to launch in 2020 found inspiration in the sustainable, lightweight, and hi-tech materials used within the Mars Desert Research Station in Utah.
6. Jaguar's "Most Beautiful Car in the World" Goes Fully Electric
A look at the battery-powered Jaguar E-Type Zero revealed at Monterey Car Week's The Quail: A Motorsports Gathering in Monterey, California.
5. Gather Is a Designer's Dream Decluttering Solution
Graphic designer Jeff Sheldon created his very own desktop organization system from scratch, called Gather, that's designed to boost productivity and neatly keep accessories in one place.
4. The Makyu FormBox Will Make a Mold Out of Nearly Anything
The $599 Makyu FormBox desktop vacuum forming machine will quickly and easily make a perfect plastic mold copy of nearly anything you can fit into it.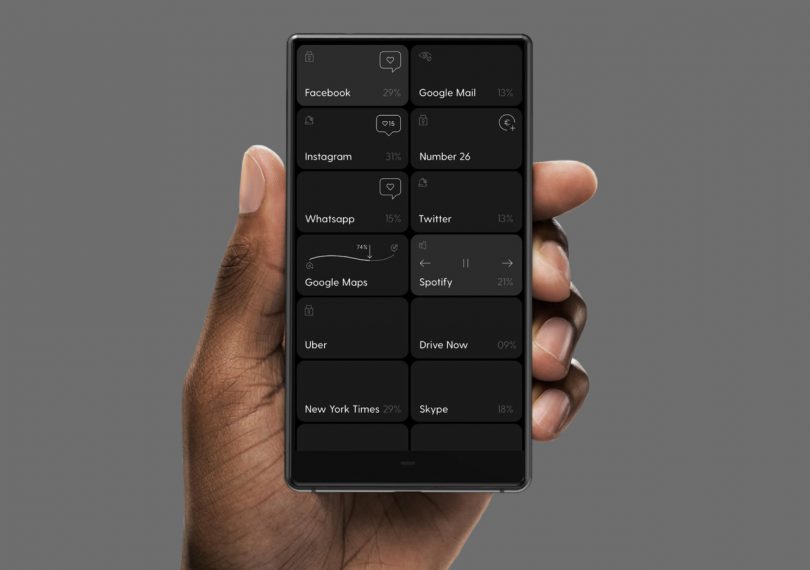 3. The Blloc Smartphone Turns Off Color to Tune In Focus
The Blloc minimalist smartphone's customized Android 8.1 user interface is engineered to turn down distractions by switching to a completely monochromatic user experience.
2. Heatworks Tetra: A Wi-Fi Connected Countertop Dishwasher
The dishwasher for the smallest of spaces, the Heatworks Tetra is an internet connected kitchen appliance capable of cleaning two full place settings in ten minutes with just half a gallon of water.
And the most popular technology post in 2018 is…
1. Do Away with Sticky Notes and Always Have Your Lists with You
The wemo (wearable memo) brand launched a new design for your mobile devices and computers that allows you to take notes and erase them as many times as you want, doing away with paper and sticky notes forever.

Design From Around The Web