This month's Deconstruction comes from Nieuwe Heren, the duo of Tim Smit and Erik de Nijs. They're sharing the making of their Floodlight.
Sketches of the light and concrete base
Fixating wooden elements with ratchet tie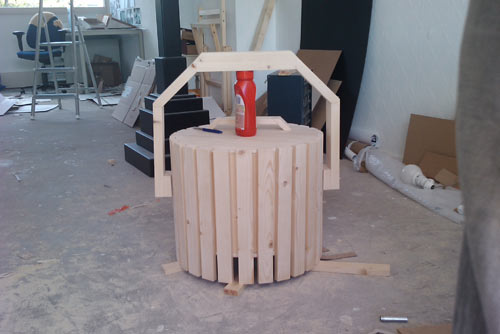 Measuring distance revolving arm
Moment overview
Improvised saw table
Attached screw thread
Simulating desired height concrete base
Electric wiring
Lights on!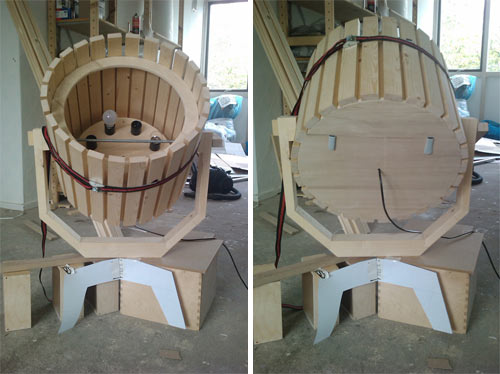 Sketch of concrete base
Wooden mold for the concrete base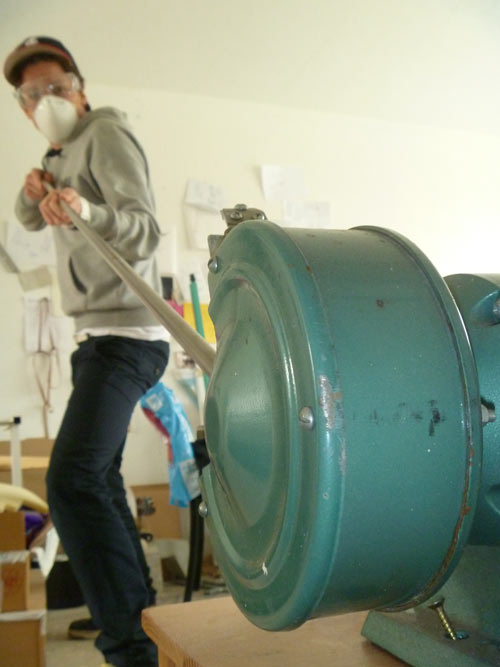 Deburring metal pin for the center of the cast concrete
Stirring concrete
And the waiting begins
First (inferior) cast
Different bulbs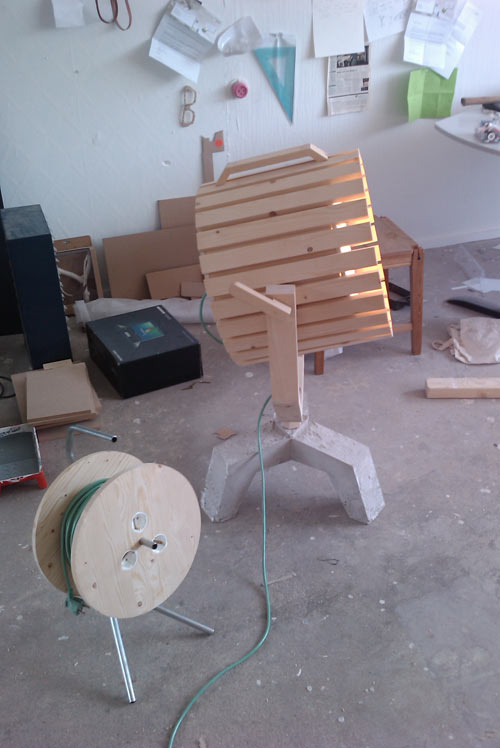 Almost finished!
Finished show model