The Fitzroy House unveils quite the surprise when you step behind the heritage facade to see a modern, three level addition on the back. The landmark property is located in Melbourne, Australia's Fitzroy area and Techne Architects came on board to restore the original frontage and to complete the rear addition.
The blending of the new with the old came with the client's and their young family's lifestyle in mind. The architect incorporated various spaces for the homeowners to socialize, work, and spend time together as a family, along with finding space to integrate art and sentimental finds.
The new addition houses the kitchen and living room on the lower level, with an open-air pavilion up above.
The ground floor opens up to the courtyard that's filled in with native landscaping. Windows in the kitchen pop open to create a bar for the people hanging outside in the yard.
The pavilion offers a private outdoor space for the family and guests and almost gives the feeling of an indoor room.
The narrow panel of windows gives a peek into the pavilion space above while also providing extra light to the living room.
The massive windows and doors frame the greenery of the outdoor space.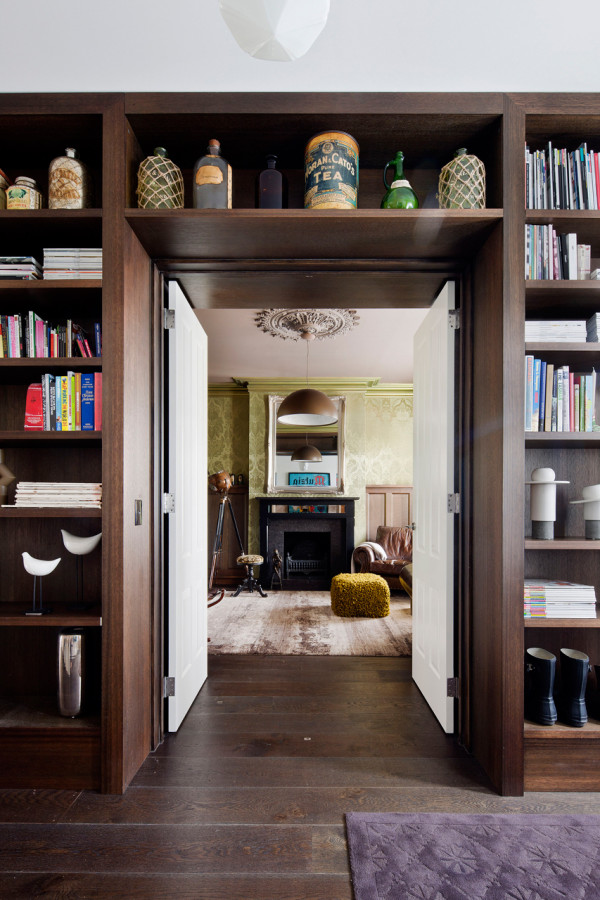 A new bedroom sits on the third floor and has a bathtub right in the room.
A new bathroom benefits from a balcony door that opens up to the backyard, as well as windows and skylights.
Photos by Shannon McGrath.

Design From Around The Web