At just 160 square feet, it's a wonder the Los Angeles MINI LIVING Urban Cabin fits a bedroom, dining room, kitchenette, bathroom, and entryway atrium in service of "contemplation" all within the confines of its micro-cabin dimensions. There's even a small rooftop garden crowning the Urban Cabin. Yet, the spatial origami realized by MINI LIVING in collaboration with Los Angeles architecture firm FreelandBuck assembled atop of the ROW DTLA for this past weekend's LA Design Festival presents small space living not as compromise, but instead as an opportunity for ideas as expansive and transformative as the city it was designed to represent.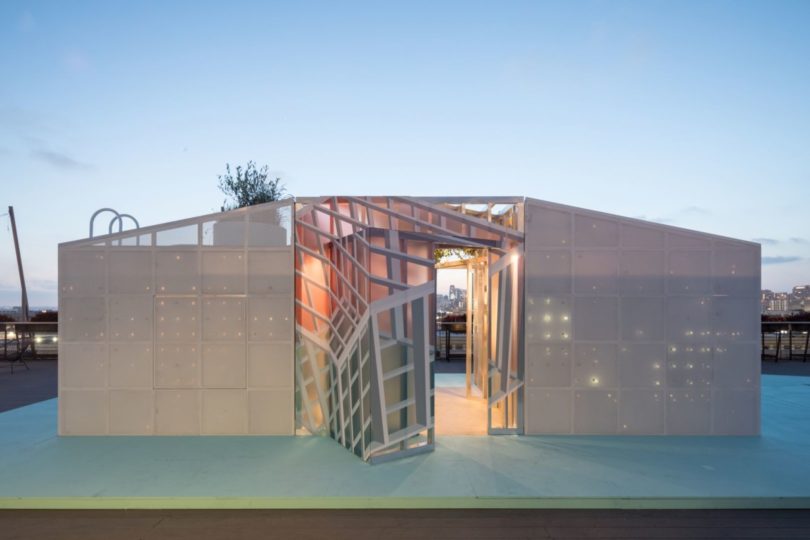 The collaborative nature of the Los Angeles Urban Cabin is physically manifested by an architectural triptych: two prefabricated nested boxes designed by MINI LIVING constructed with aluminum framing, wrapped in translucent polycarbonate, and perforated to allow elements of filtered light and air into the cabin's compact quarters. These two living quarters are joined at its center by FreelandBuck's efforts, a third box design imagined to encourage "interaction among many people, rather than focusing solely on the domestic needs of one occupant."
Set askew between the two living spaces, FreelandBuck's centerpiece operates both as an entry point and a connective element; wrapped in three-dimensional graphic surfaces, occupants enter a spatial experience where real structural and graphical extend light and shadow beyond the structure's perceptual confines. A hanging garden overhead representing the intersection of city and nature in Los Angeles takes advantage of the plenitude of light invited through the translucent paneling.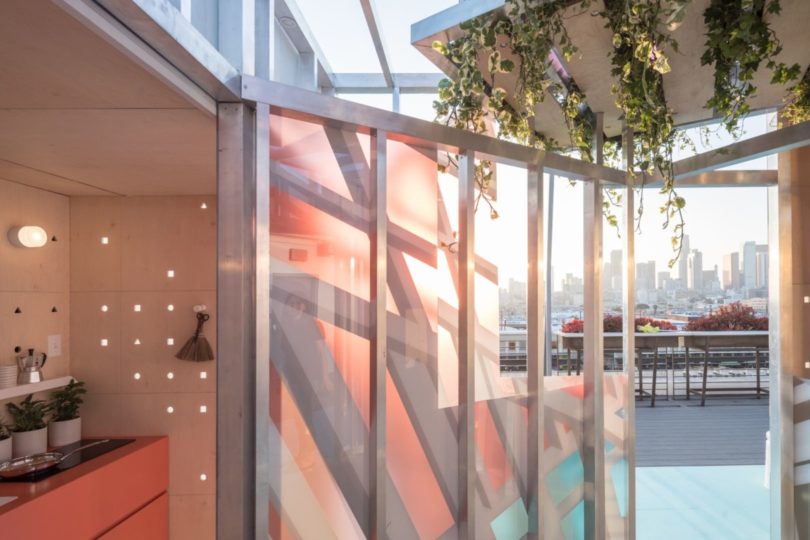 The modular walls within the Los Angeles Urban Cabin are not always what they initially seem. Corinna Natter's design for MINI LIVING is filled with numerous double-duty features worthy of a Jacques Tati film: walls flip into see-saw tables, the bed pushes outward through the wall to convert into outdoor furnishing, and the shelves cantilever into windows to expand functionality well beyond the cabin's small footprint.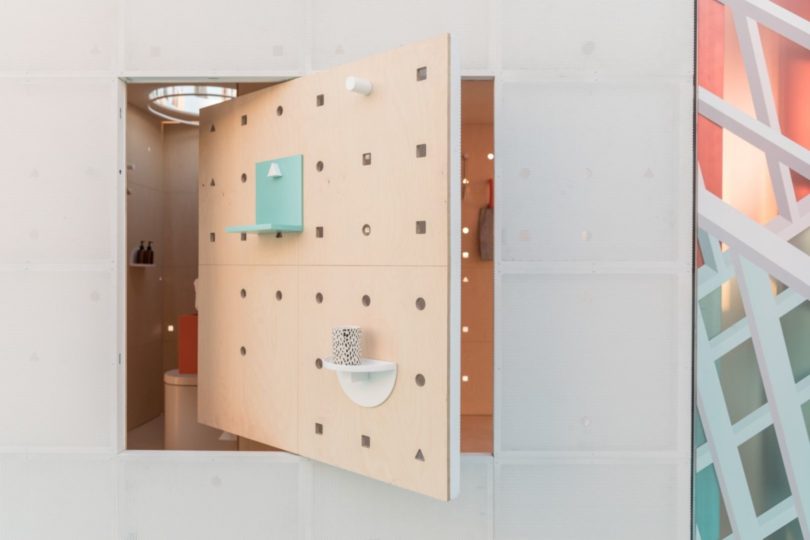 Pegboard paneling throughout invite occupants to add accessories and storage all throughout the interior as needed, with a bold and colorful palette communicating an invitation for inhabitants to "personalize the space to their own needs" playfully, rather than abide to a one-size-fits-all proposal.
The Urban Cabin is a continuous installation project, a small living unit that travels to various locations across the world, adapted for each city by local architects. Each variation is designed with limited space and inspired by local surroundings, demonstrating creative approaches to the challenge of saving space while creating unique identities.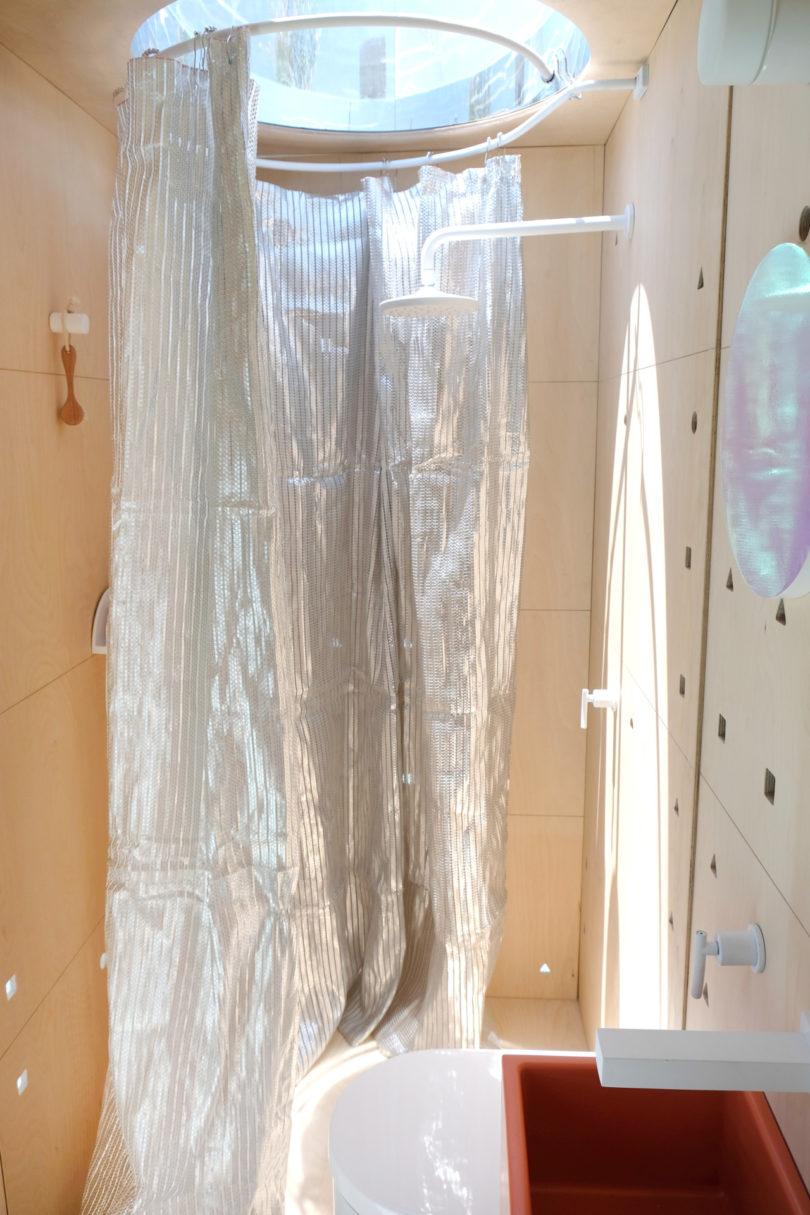 Although the MINI LIVING Urban Cabin in Los Angeles exists as a conceptual site-specific installation unique to the 8th LA Design Festival, MINI LIVING's Corinna Natter notes the research and efforts from these conceptual structures will be integrated into future MINI LIVING co-living hubs, with the first one opening next year in Shanghai, with more in development in realization of shared and collaborative live/work spaces across the globe.