RAIA is a minimalist design created by Gud Conspiracy for WeWood. This functional dining table is made completely of solid French Oak – a material choice that characterizes lightness and purity of form. RAIA represents a sophisticated design with harmonious lines being worked together to withdraw structural and visual weight, which emphasizes its elegance.
During its construction, the wood is utilized in an intelligent manner in order to not only reduce costs, but eliminate excess waste and reduce environmental impact as well. Inspired by Scandinavian design and produced by the experienced hands of Portuguese craftsman, RAIA is a contemporary table with traditional roots.
Gud Conspiracy is made up of two designers: Alexandre Kumagai and Paulo Neves. They are currently based in Porto, Portugal, and started their company by offering interior and product design services. I enjoy noticing even the slightest details on minimalist furniture such as this. I love how there are subtle lines between where the legs and the surface connect.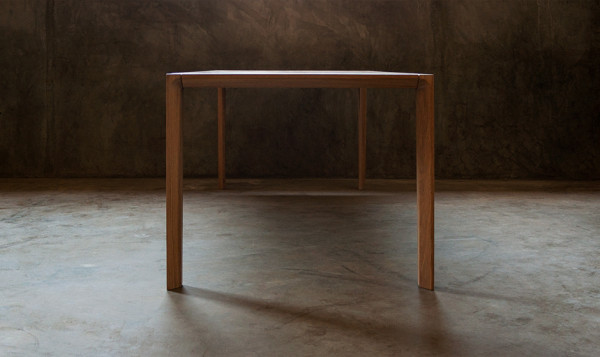 Design From Around The Web