This clad, white-paneled home called House O is the work of Chikara Ohno of Sinato, located in Mie Prefecture, Japan. The residence, located on a deformed site, has pockets of outdoor space in between its geometric forms in order to maintain balance throughout the overall structure of the home, which comprises three rectangular boxes.
The courtyards open up adjacently to the building's three rooms, while encapsulating the triangular middle, which represents the heart of the home. The peculiar constitution of House O's architecture is easily apparent within the interior as well. Other than the natural colored woods and white walls, the inside of the home is very unique with regard to how the different rooms open up to each other.
My favorite aspect of this house is the fact that the clad paneling extends from the exterior of the building directly into the inside — and is visibly apparent due to the floor-to-ceiling windows. The overall shape of this home is so unconventional and unorthodox, it makes other buildings seem a tad boring in comparison.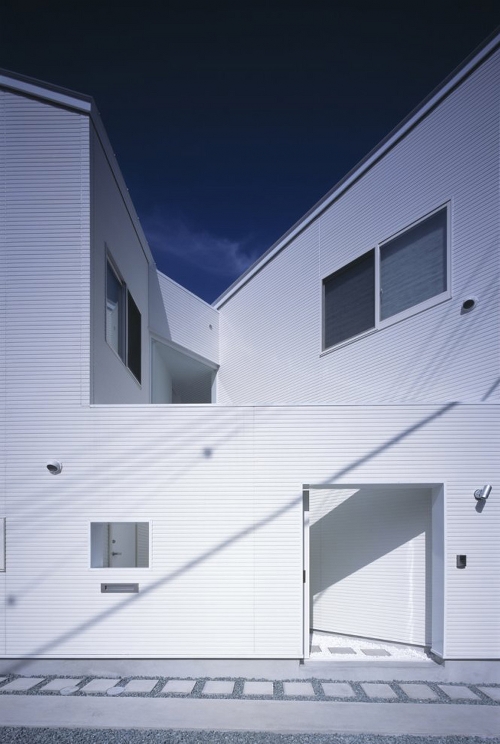 Photos by Hiroshi Ueda.
Get more minimalist design from the Skim Milk archives.