The following post is brought to you by KISUA. Our partners are hand-picked by the Design Milk team because they represent the best in design.
I fell for KISUA a few months ago after discovering their exaggerated silhouetted, bold-printed clothing they created in collaboration with African designers. In fact, there are some SS14 pieces on their way to me via airmail right now. But their new Hariri collection has me even more excited and my wallet already begging for mercy (keep reading for a special discount code).
Hariri, meaning "edit" in Swahili, is KISUA's first collection created using their in-house design team. The collection is inspired by the art of Burundi-born, South African Serge Alain Nitegeka, whose immersive installations confront migration through an exploration of form and space. The angular, urban geometries are noticeably present in the Hariri collection and yet there's a sense of softness and organic curvature juxtaposed with the harsh lines. I love the exaggerated silhouettes and colorful patterns that still feel tailored and considered.
From cocoon coats and full skirts to fitted trouser suits and shift dresses, the collection encompasses something that will work for any occasion or body type, too. And if there's something I'm always on the lookout for, it's geometric pattern that's both flattering and attractive. Nothing here feels unwearable or over-designed yet it's clear that someone thought it through down to the last detail.
The asymmetry of this pieces is fantastic. Plus, I love the way traditional African colors are used in modern patterns.
I need to get my hands on one of those tops.
Um, I never though I'd like a jumpsuit, but I would actually wear this one. I like how it's mechanic-inspired.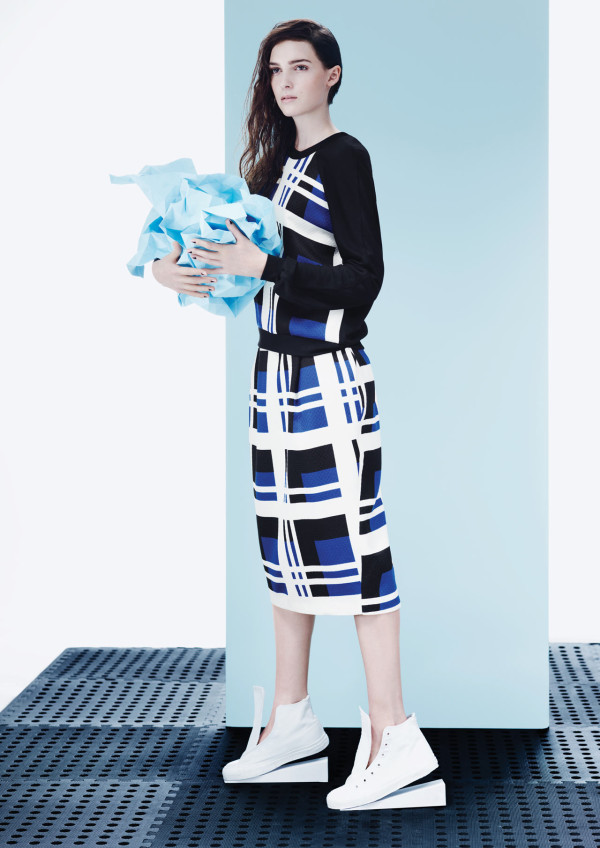 I love how they took a traditional pattern like houndstooth and exaggerated it into a graphic print dress that looks both retro and fresh.
Sigh. This coat.
See the entire collection on KISUA.com and get a special 15% off using this exclusive discount code: DM60314 upon check out. The code is valid until 12PM PST 6/5/14. Enjoy express delivery and free returns in the US & UK.

Design From Around The Web