You don't often find lamps inspired by food, especially of the chopped octopus served on a round, pinewood plate variety, but this is one of them.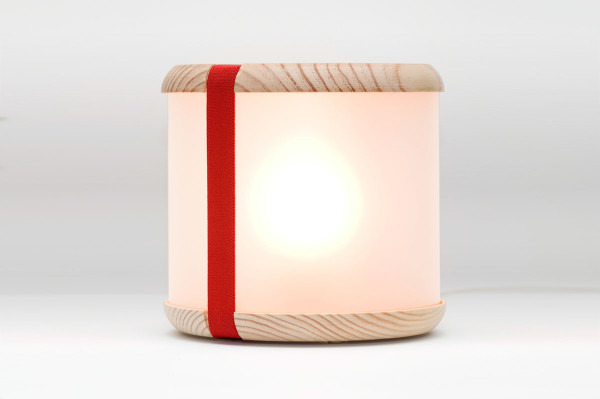 The TAKO lamp, by Maurizio Capannesi, channels the minimalist feel of a traditional Spanish dish, "pulpo a la gallega". TAKO, which also means octopus in Japanese, is handmade in Barcelona and only has three components.
A simple fabric elastic band references the bento box and holds the lamp together. Opaque sheets form a lampshade, producing a soft gentle glow that signifies home.
The TAKO Lamp has also taken home a Golden A´ Design Award 2013 in Lighting Products and Lighting Projects Design.