Designed by Eva Langhans and Thomas Follner, The Mashup edition by kymo reinvents and remixes the age-old tradition of carpet making. The Mashup has adapted the timeless appeal of the oriental carpet for the interior of the 21st century by using worn and rugged oriental carpets as raw materials, and then reassembled in a new, sophisticated patchwork pattern.
The Mashup carpet that comes out at the end of this intricate process represents the perfect fusion of contemporary aesthetics, attention to detail and premium craftsmanship. As a direct source of inspiration, the oriental carpet transcends its position in modern interiors as a distant echo of the past. Because: to appreciate the future, you have to respect the past.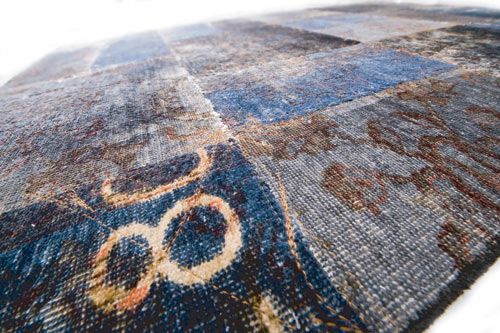 The Mashup premium rugs will be available this Spring in five standard sizes and six different color schemes. Carpets can also be made to order in custom sizes, shapes and color schemes.