Vienna University of Economics and Business recently expanded with the opening of the Zaha Hadid-designed Library and Learning Center. The building is one of seven buildings built to form the new campus that will accommodate 24,000 students and 1,800 staff. The design falls in line with Hadid's signature futuristic aesthetic making it a seriously fun-looking place for students to study.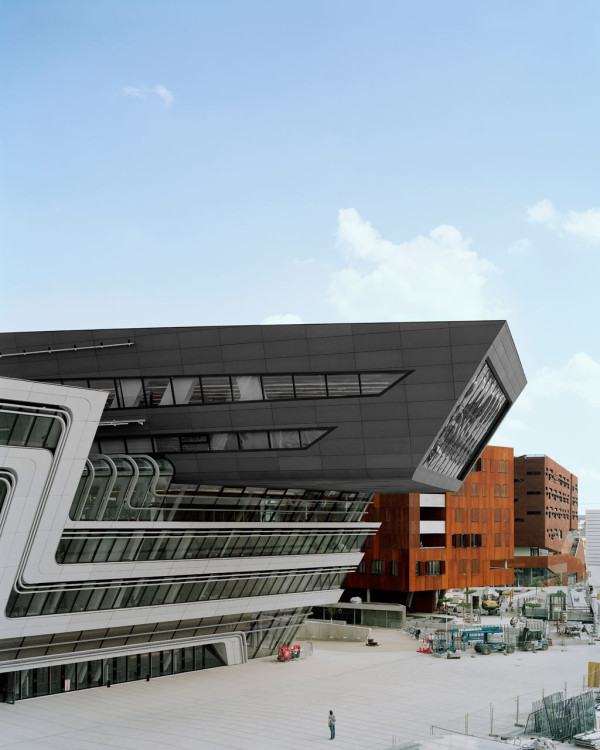 The Library and Learning Centre is a 28,000-square meter building with an impressive large black volume that cantilevers out over the roof and above the main entrance below. This part of the building houses the main library and a cafe. The structure's exterior is clad in fibreC glass fiber-reinforced concrete panels from Austrian manufacturer Rieder.
The rest of the building is finished in white fibreC panels, contrasting the protruding black volume.
All photos ©Rieder | photographer: Rasmus Norlander.