This year's Deconstruction posts were better than ever! If you're not already Deconstruction savvy, these monthly posts feature the design process from some of the best and brightest designers from around the world in their own words and pictures. We've rounded up all the Deconstruction posts from 2011 in one place just in case you missed one. Click on the post titles below to take a behind-the-scenes look at the creative process of designing and manufacturing a product.
Fusillo by Marco Goffi
Fusillo is a seating design by Marco Goffi that aspires to facilitate social interaction and conversation in public spaces. Marco walks us through the process of creating his new design.
Floating Side Table by Urbancase
Darin Montgomery and Trey Jones are frequent collaborators for urbancase, LLC, a Seattle based design firm. Their floating side table can be installed at any height to accommodate various bed and sofa designs. Check out the creative process from sketch to final product.
Dansk Stole by James Killinger
James Killinger submitted his shares the process of creating his Dansk Stole from the very initial sketch to the final product.
Horseless Rocking Horse by Studio Ve
Studio Ve puts a new spin on an old classic.
The Shade Store
The Shade Store takes us through the process of constructing a Roller Shade from their New York-based workrooms.
Floodlight by Nieuwe Heren
Nieuwe Heren, the duo of Tim Smit and Erik de Nijs, share the making of their Floodlight.
Z Table by Hellman-Chang
Hellman-Chang shows us how their popular Z Table is made by hand in the Hellman-Chang Brooklyn, NY studio.
Early Bird Light by Perch!
Perch! shares the redesign of its Early Bird Light.
Silva Giant Lamp by Cerno
Silva Giant is an oversized floor lamp by Cerno with a huge shade for people in need of something with a little more presence in the room. Take a look at the process of creating this giant sculpture.
Renee Chair by Deryn Relph
Deryn Relph walks us through how she creates a one-of-a-kind chair using vibrant fabrics and and old chair, all starting with a mood board.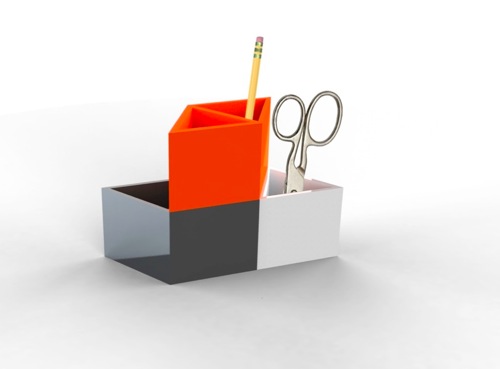 Rhombins by Pfeiffer Lab
Behind the scenes with Pfeiffer Lab, who shows us the production process of their Rhombins, a modular three-piece desk storage solution that can be arranged in numerous configurations.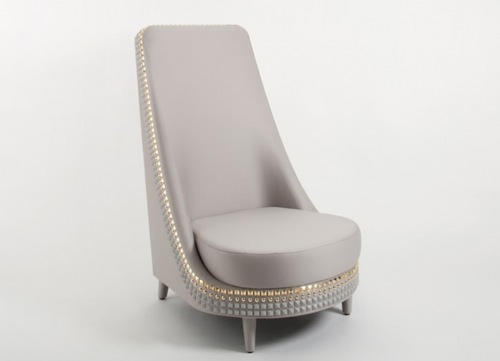 Salon Armchair by Lee Broom
Lee Broom shared the making of his Salon Armchair from his latest Salon collection, featuring well-dressed chairs adorned in metallic studs.