DIY Stacked Dowel Shelving
Looking for a storage solution to house your shoes, keys, and accessories when you come in the door? Try your hand at making these DIY stacked dowel shelves.
DIY: How To Give Milk Glass Vases A Modern Update
An eBay collection inspired us to update milk glass vases using rope, dye, and wire.
DIY Modern Vintage Furniture Makeover
We spotted a fantastic kitchen table and chairs set on eBay's local furniture search and gave it a colorful facelift.
DIY Portable Hanging Wall Pocket
This portable, no-sew, canvas wall pocket is a quick, simple, and stylish fix for your desktop clutter. Perfect storage for your mail or papers.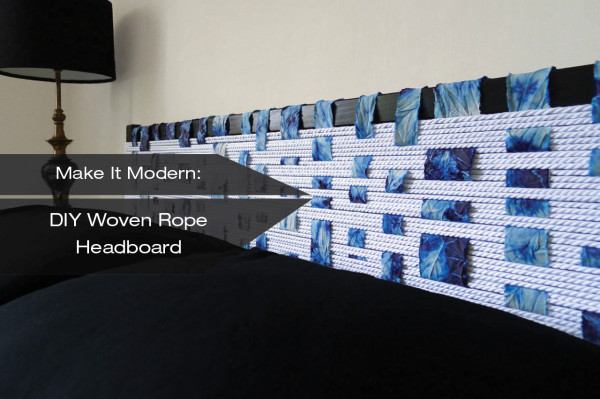 DIY Minimal Woven Headboard
With just a few super-basic steps, some rope, and some fabric strips, you can revamp your bed with this woven headboard for a fresh and minimalist look.