A Visit to Chamber
Chamber brings together art and design in Chelsea with curated, limited edition collections. The first collection was hand-picked by Studio Job.
A Visit to A+R
LA design store A+R has two locations where you can shop their impeccably edited selection of modern home furnishings.
A Visit to Forage Modern Workshop
Forage Modern Workshop in Minneapolis is both a modern and mid-century furniture shop as well as an "idea workshop" to help people learn about design.
A Visit to Matters of Space
An LA store owned by designers where you can shop and get design services at the same time.
A Visit to ting
We stopped by ting, a Berlin design shop owned by Laura Huppert with a mix of Scandinavian design + Asian aesthetics.
A Visit to Steelcase Worklife Los Angeles
A tour inside Steelcase's 11,000 square feet showroom in Downtown Los Angeles, offering the latest in office solutions and technologies.
Riding in Style: Fiks:Reflective and Banker Supply Co. \\\ Promoted by American Express
Nick Drombosky saw the need for modern, attractive safety bike decals and founded Fiks:Reflective, and in turn, found a whole new career.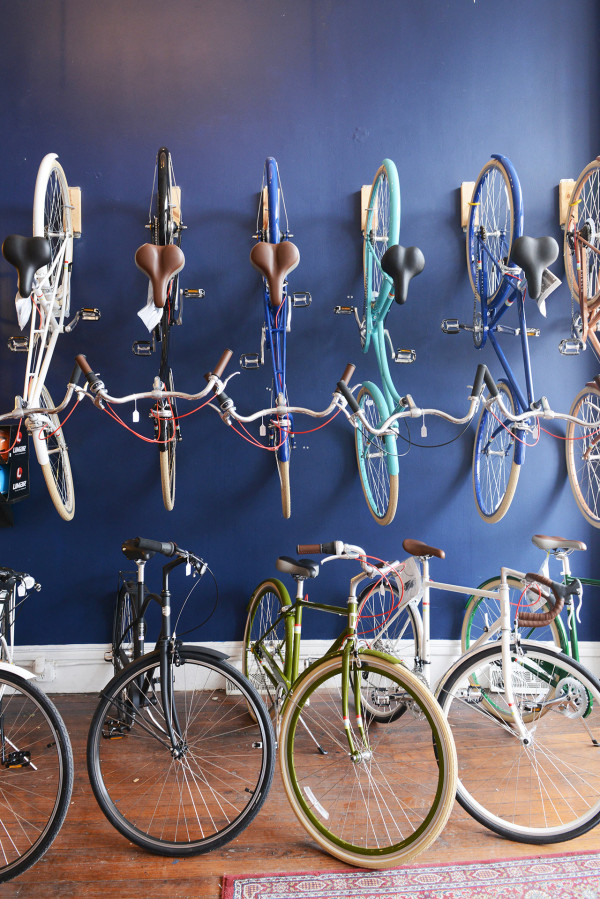 Love Bikes: From Garage to Shop \\\ Promoted by American Express
Part of the exploding bike industry nationwide, indie bike shop Love Bikes is relaxed, artsy and offers modern brands like Public.
Going Custom: Top Gear Talks Bike Design \\\ Promoted by American Express
With customization being more the norm in all industries, we talk to Top Gear: a bike shop that offers customers a complete custom design experience.
A Visit to Coroto
Take a virtual trip to Coroto, a shop located in Berlin that's full of vintage furniture reworked to fit the theme "Tropical Living."
A Visit to Drake General Store
We chated with Drake General Store co-founder Carlo Colacci about the shop, expansion and business challenges.
A Visit to Douglas and Bec
Visit Douglas and Bec, a pair of stores full of beautiful wood furnishings and lighting that they've been designing and making for around 10 years.
A Visit to MintSix
Virtually visit a shop that has everything from metallic paper bags from Italy to Bamileke Juju hats.
A Visit to Nau
We got a sneak peek to look inside the new Nau store that opened in Portland this year.
A Visit to VIPP's NYC Showroom
Vipp opened their first showroom outside Europe, designed to look like a sophisticated NYC loft.