Louis Poulsen Shares How the Above Pendant Is Made
Danish brand Louis Poulsen gave us an inside look at how the minimalist Above pendant designed by Mads Odgård came to life.
Studio DUNN Shares the Design Process of the Architect's Stool
Studio DUNN took us on a behind-the-scenes look at how their Architect's Stool with Back was conceived and how they make it with hand-built components.
Get a Look at How Teknion Designed Their Zones Focus Pod
Teknion partnered with London-based design studio PearsonLloyd on a series of contract furniture pieces for contemporary workspaces and they shared how their Zones Focus pods are made.
A Look Behind 3 Dining By Design 2018 Vignettes Benefitting DIFFA
This Deconstruction went a different route as we took a closer look at three vignettes from this past year's Dining By Design, a yearly event held by DIFFA to raise funds for HIV and AIDS.
Martone Cycling Co. Shares an Inside Peek at How Their City Bikes Come to Life
With a solid five years under their belt, Martone Cycling Co. gave Design Milk an inside peek at how their colorful city bikes come to life.
Steelcase Health Deconstructs Surround: A Flexible Seating System for Hospital Guests
For this Deconstruction, Steelcase Health designer Ryan Ramos shared the design process and how the Surround hospital guest seating system came to be.
How Coffey Architects Designed the Stepwell Table with COMPAC's Engineered Quartz
Coffey Architects and COMPAC shared the design and fabrication process of the Stepwell Table, a coffee table inspired by India's geometrical Chand Baori well.
The Design Process Behind Angela Adams' Arenal Rug
Design Milk went behind the scenes with angela adams, a Portland, Maine based company run by designers Angela Adams and Sherwood Hamill, to share the design process of their Arenal rug.
See How Ressource Creates Paint Differently
French paint manufacturer Ressource brings a fresh approach to the paint industry and Design Milk went inside to see how they are doing it.
See How Herman Miller's Brand New Cosm Chair Came to Life
Berlin-based design firm Studio 7.5 spent years developing the latest and greatest office chair for Herman Miller and the result is the Cosm Chair.
Dive into the Drawing Process of the Urban Armor Gear x Jason Maloney Limited Art Series iPhone Cases
Urban Armor Gear partnered with renowned artist Jason Maloney who created a limited edition set of iPhone cases inspired by the bold, punchy colors seen in 80's video arcades and he gave Design Milk a look at his drawing process.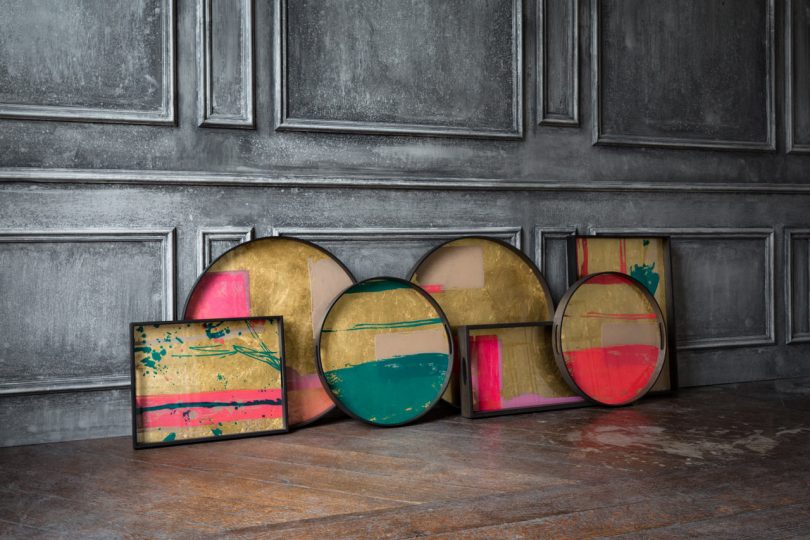 Creation of the Bright Abstract Tray Collection by Dawn Sweitzer of Notre Monde
In this Deconstruction, Notre Monde took us behind the scenes to see how artist and owner Dawn Sweitzer's Bright Abstract tray collection came to be.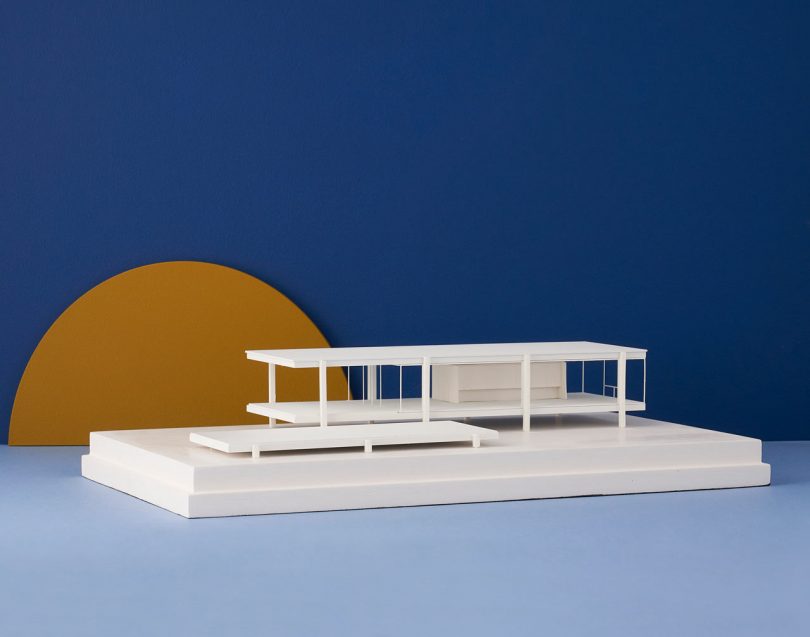 How Chisel & Mouse Crafts a 3D Model of the Iconic Farnsworth House
We asked Chisel & Mouse to go behind the scenes for this Deconstruction to see just how much work is involved in bringing their architectural Farnsworth House model to life.