Best At The Office Posts of 2021
In 2021 we continued to adapt to the ever-changing needs of the work environment. Some of us eased back into being at the office while others made more changes to our work from home spaces. From office privacy pods and upgraded office furniture + accessories to modern office designs, the workplace continued to innovate and inspire. Today we take a look back at the top 10 most popular posts from our At The Office column.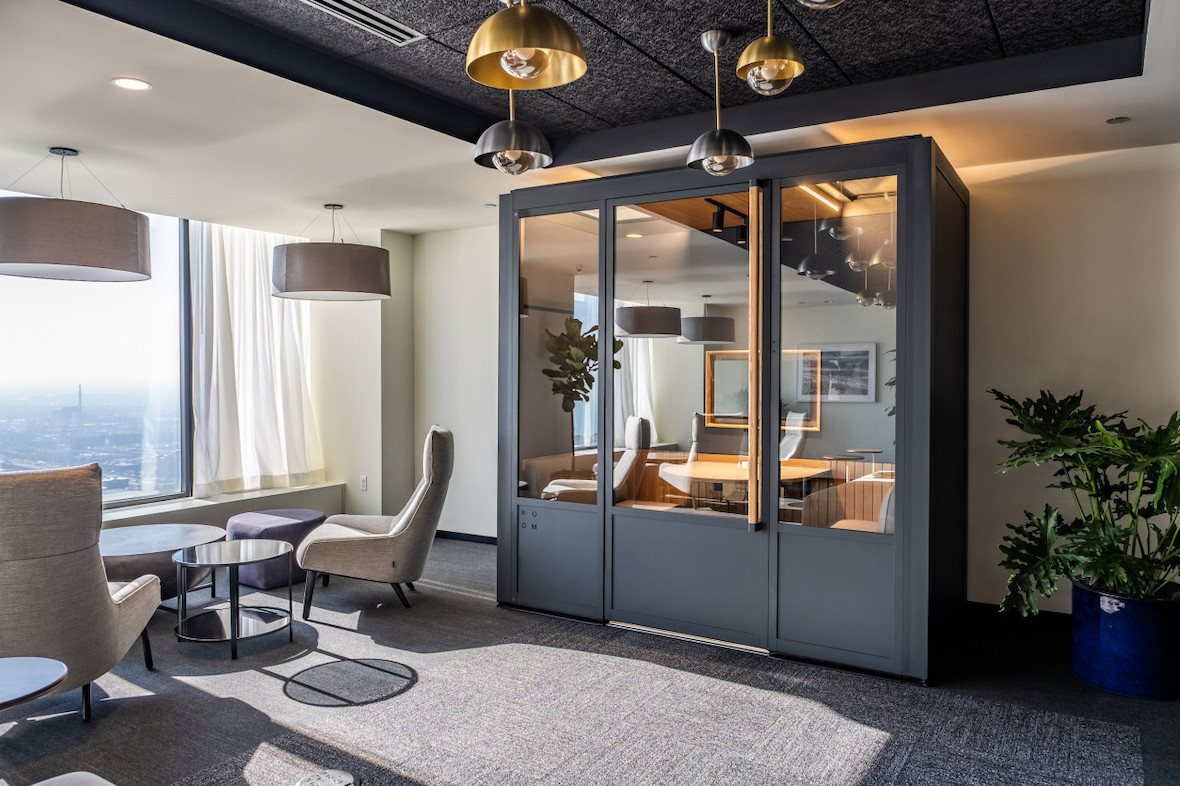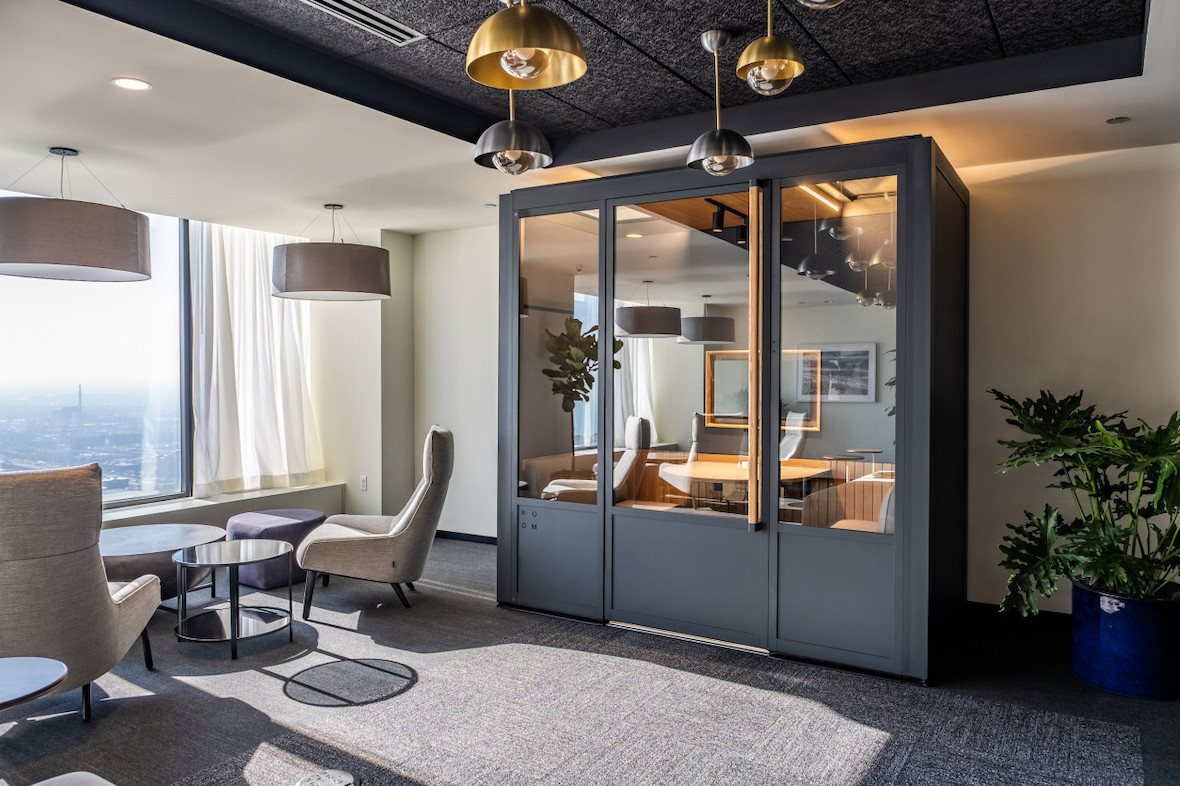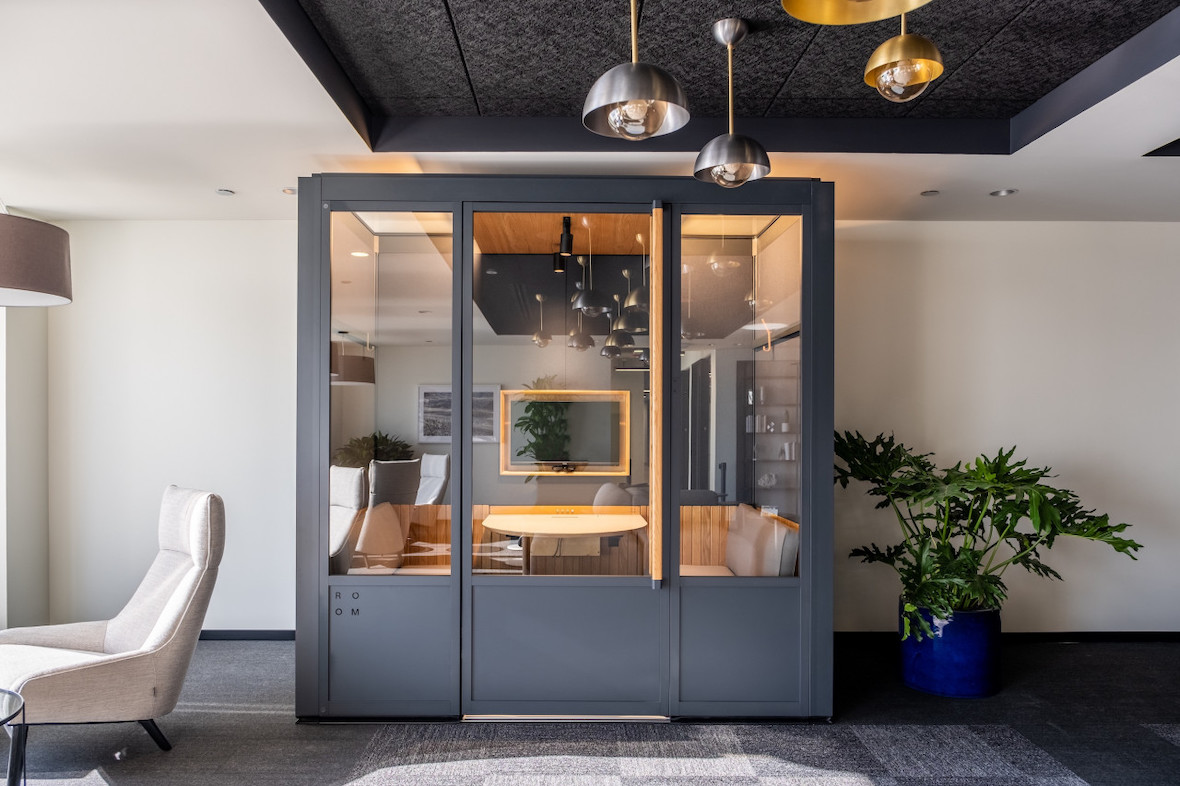 Best At The Office Posts of 2021
1/11 Photos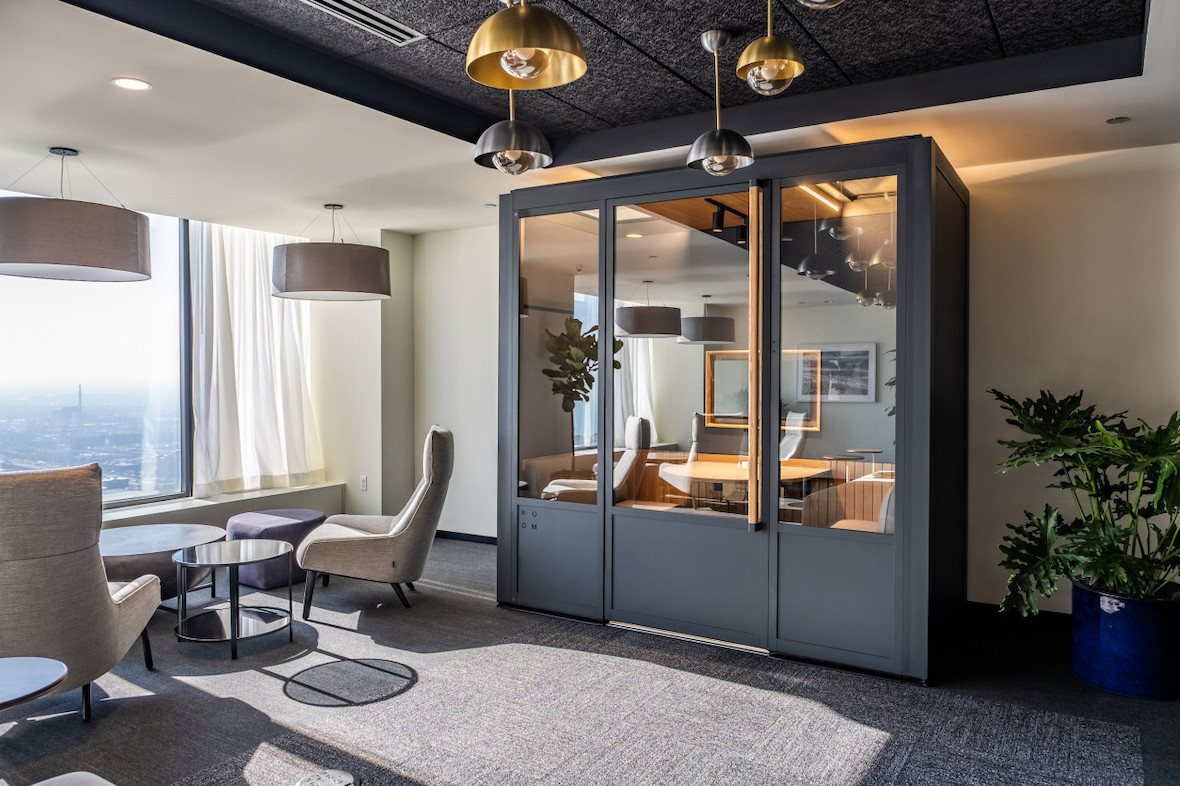 2/11 Photos
3/11 Photos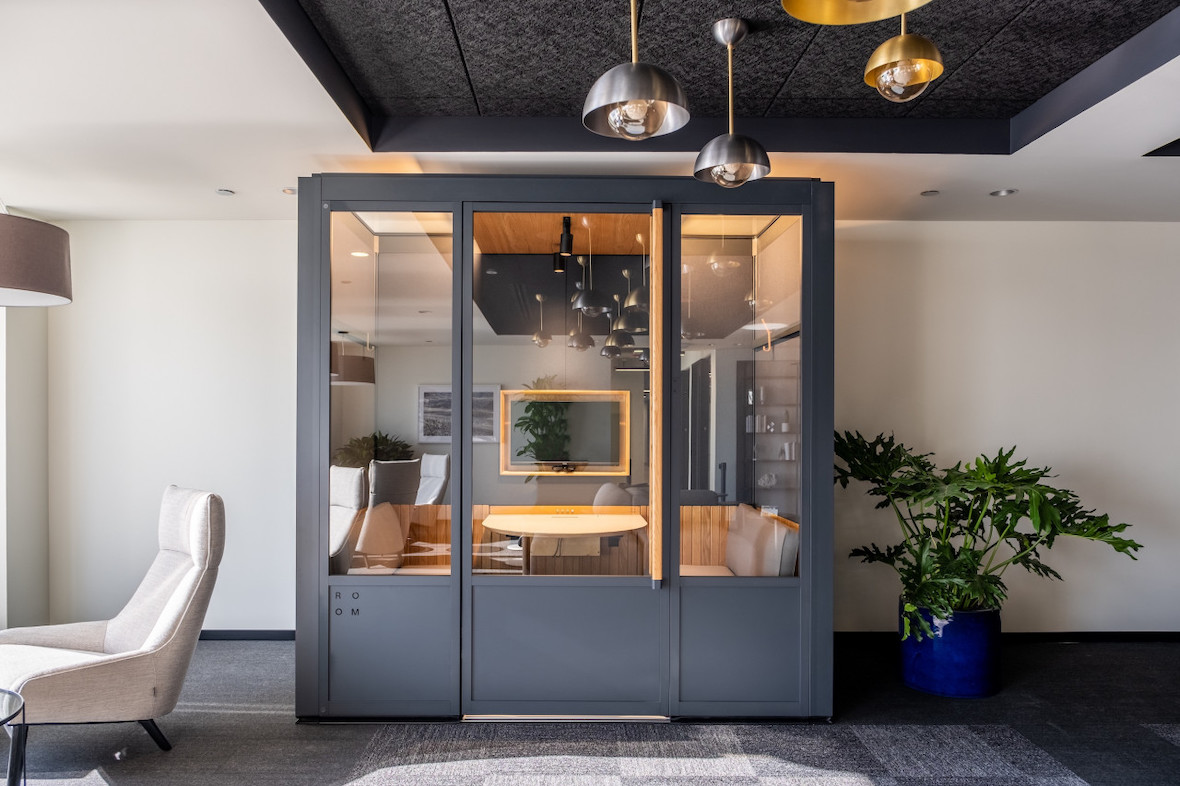 4/11 Photos
5/11 Photos
6/11 Photos
7/11 Photos
8/11 Photos
9/11 Photos
10/11 Photos
11/11 Photos
ROOM, known for its modern and modular booth solutions, and Industrious, the highest-rated workplace provider in the US, partnered together to provide flexible and adaptable workspaces across the nation, further advancing the future of offices for our new reality. These "Workspace Galleries" from ROOM have launched at Industrious workplace locations nationwide, giving Industrious members new ways to accommodate their work needs in addition to Industrious' location offerings and amenities.
With growing needs, video game studio Eidos-Montreal desired a new office to accommodate their nearly 500 person staff. The company hired la SHED architecture to create the design for the new studio, which involved unifying the two levels into a cohesive and functional space. Inspired by city planning, the architects designed the new studio as a warm environment for all of the designers, artists and, creatives to feel at home.
Arden Studio is out to refresh the office with their collection of modern glass writing boards, wall panels, mobile panels, and screens. The new-to-the-scene brand uses glass as a foundational material to create offices that are functional, flexible, and conducive for ideation, starting with their first five products.
With the world slowly transitioning back to being in the office, workspaces need to be more adaptable and flexible than ever. This collaboration between Framery and Helsinki-based design studio Ultra will help make that transition easier. Framery, known for their soundproof private spaces for open offices, tapped on Ultra's designers to work with Framery's R&D in creating the newest, high-tech iteration of their office pods, called Framery One.
Yaroslav Galant (Galant I.D.lda studio) completed the new office for RB Pharma, a company that specializes in seeking distribution solutions for hard-to-find medicines. The Lisbon, Portugal headquarters may lack windows and natural light but the space is bright and colorful with a saturated yet natural color palette inspired by a nearby park. Lighting is a key element to the design, as is a focus on comfortable areas to work and communicate with co-workers.
In 2019, Spanish design studio LEBLUME. was commissioned by Ravenpack, an international company located in Marbella, Spain, to design a new headquarters that could accommodate 200 employees. The new 1800-square-meter space is welcoming and vibrant, merging advanced technology with the local Mediterranean flavor resulting in a comfortable and creative work environment. While this office delivers on the necessities, like workspaces, a cafeteria, and bathrooms, it's also decked out with an orange slide and a basement devoted to relaxation and play.
The completed ECCO office in Xi'an China designed by HONG Designworks is a beautifully executed project that's inspired by the rhythm and movement of nature. The modern office marries Xi'an and Danish cultures throughout each space, as well as integrates the shoe brand's own culture through use of motifs and art.
Known for their space-maximizing, multifunctional designs, Resource Furniture dropped a new design that's perfect for these WFH times. Giro is a transforming table that easily turns into a larger work surface or dining table at a moment's notice. The piece begins as a console table that pivots out 90 degrees. Once unfolded, there is ample space for use as desk or a table that seats four people.
Flexibility was a reoccurring theme in contract design at this year's NeoCon show. It's also the emphasis of the Haven collection designed by Mike & Maaike and manufactured by Watson Furniture Group. The collection consists of tables and tools designed to bring people together as we move towards more real-life interactions in the workplace. Adaptability, simplicity and inclusivity were all carefully considered when designing the collection to allow for collaboration and socialization. Instead of being designed for "me", Haven was designed for the collective "we".
And the most popular At The Office post of 2021 is…
Work & Co has offices in Brooklyn, Portland, Sao Paolo, Rio de Janeiro, and Belgrade and each of them were designed with elements that considered their specific location. For the company's new office in Copenhagen, it tapped on multidisciplinary design studio Aspekt Office to create a workplace that's homey, comfortable and quintessentially Danish.