10. Juicy Outdoor Collections from Kresta Design
Spanish design firm Kresta Design released two juicy outdoor collections – Genuine and Agustine – that are a real treat for your eyes and home.
9. Carmen Aims to Keep Your Plants Alive for up to 3 Weeks
Catalan design studio Nima Barcelona launched the Carmen plant pot with the hope of keeping your plants alive for up to three weeks.
8. Sebastian Herkner Designs the Maraca Lounge Chair for ames
German designer Sebastian Herkner continued his partnership with ames in 2019 with the launch of the Maraca Lounge Chair, a fun, colorful outdoor chair inspired by traditional Colombian hammocks.
7. A Minimalist Outdoor Shower by Tarantik & Egger
Tarantik & Egger make it easy to shower outside with their minimalist freestanding outdoor shower that requires no tools to put together.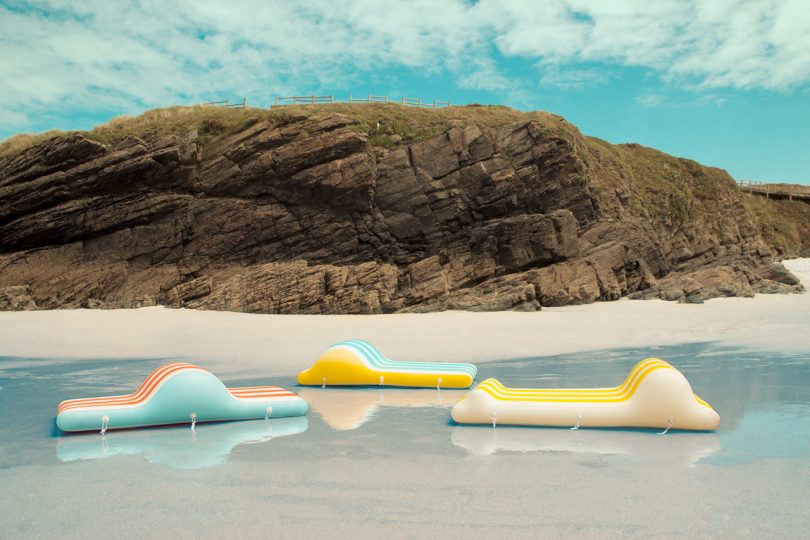 6. These Cool Pool Floats Are Launching in Time for Summer
If you're dreaming of summer and want to get a jumpstart on filling up your pool with cool floats, take a look at CHAT Inflatables.
5. Print Your City Initiative Turns Plastic Waste into 3D Printed Street Furniture
The New Raw launched the Print Your City initiative with the Zero Waste Lab in Thessaloniki, Greece, that 3D prints outdoor furniture from plastic waste.
4. Kettal Unveils a Series of Outdoor Pavilions that Can Adapt to Any Environment
Kettal created the new H series of architectural pavilions that can be used for a variety of different setups and environments, including landscapes, architecture, urban environments, mountain, or maritime.
3. Watering + Can Is the Solution to a Common Problem
Marcus Eisendorf noticed people watering their houseplants with things other than watering cans, and created Watering + Can as the solution.
2. Meet the Coolest Inflatable Pool Ever from Mylle
These good looking inflatable pools are designed by Mylle and are just about perfect for every imaginable living situation every summer!
And the most popular Get Out! post of 2019 is…
1. The Ribbon Range is a Light + Open Outdoor Furniture Collection
The Ribbon Range – designed by David Harrison for Robert Plumb – offers a visually light, open look that complements modern architecture.